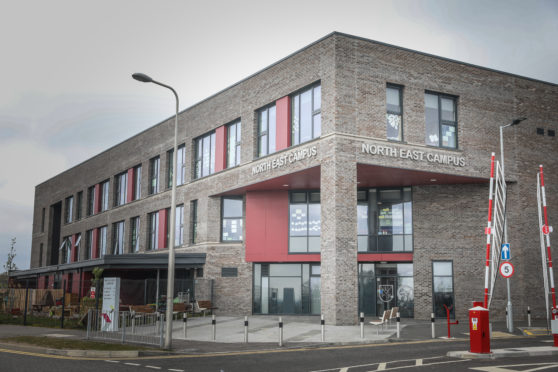 Dundee has seen a fall in education spending since 2010 despite Scottish Government funding to raise attainment, according to the latest figures.
As pupils prepare to go back to school this week, data from the Local Government Benchmarking Framework revealed that spend per primary school pupil was 10% less in 2017/18 than in 2010/11 in real terms, going down from £5,296 to £4,759.
For secondary schools in the city, the decrease was 7.5%.
The gap for primary schools was even larger in Fife (16%), with spending going down from £5,234 to £5,080 in the same time period, with a decrease of 1.7% for secondary schools, from £6,455 to £6,345 per pupil.
Meanwhile, Angus saw a 2.9% spending fall in primary education and 10% in secondary, while Perth and Kinross was the only local authority area in Courier Country to record an increase, at 2% in primary and 1% in secondary schools.
Scottish Labour has hit out at the figures, accusing the SNP of "brutal funding cuts" for the most vulnerable communities.
Dundee is one of nine "challenge authorities" in Scotland and received money from the £750 million Attainment Scotland Fund in order to support pupils living in deprivation.
Scottish Labour Education spokesperson Iain Gray MSP said: "These figures are the reality behind the SNP rhetoric.
"Even including attainment funding, the most deprived communities are seeing brutal funding cuts in school classrooms.
"Education is not the SNP's priority, and their cuts to local authorities prove that."
However, Dundee's Children and Families Service convener Stewart Hunter, of the SNP, said the fall in spending was due to city school mergers and new-build schools being more energy-efficient.
"There's been a huge change in the school estate in the time period analysed", he said.
"We've built new schools which are more energy efficient and merged schools, all of which lowers the running costs.
"Our spending is at a similar level as Aberdeen and Glasgow, but with rural schools such as in Perth and Kinross the figures will be different as they tend to have fewer pupils.
"Less spending doesn't mean a lower quality of education and we have actually improved attainment since 2010.
"Given what's been happening in the past few days with Labour, they should get their own house in order before commenting on this."