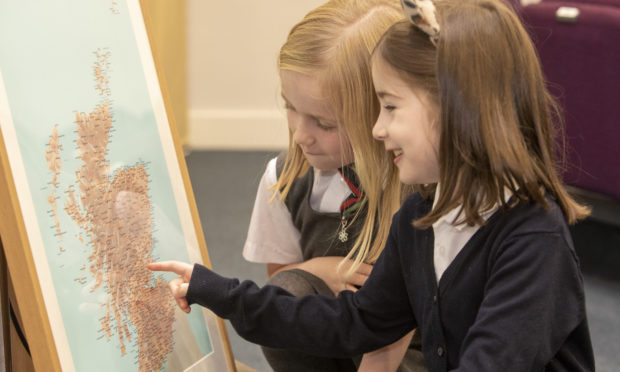 An innovative Scots language project has finally put Glescae and Embra on the map.
After two years of sifting through old documents, poems and audio recordings, the Scots Language Centre (SLC) unveiled its first digital map of Scotland at a ceremony in Perth.
All place names are written in Scots, showing how the mother tongue has changed over the centuries.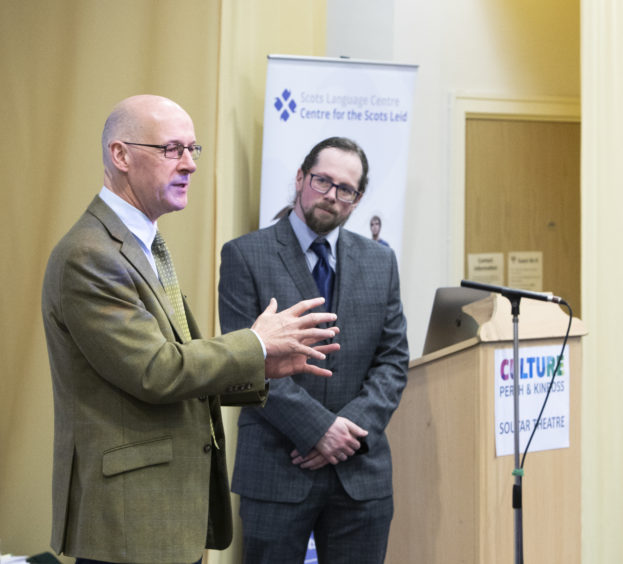 Some names such as Perth and Dundee remain intact, but users can explore other less familiar-sounding locations such as Meffen, Innergourie, Brochty and Scoun.
Over the years, the map is designed to grow as an online database for schools and businesses, with viewers adding more names. It is hoped eventually, users will be able to zoom in to look at individual streets' Scots names.
Pupils from Perth High School and Robert Douglas Memorial Primary helped Education Secretary John Swinney launch the map at the AK Bell Library.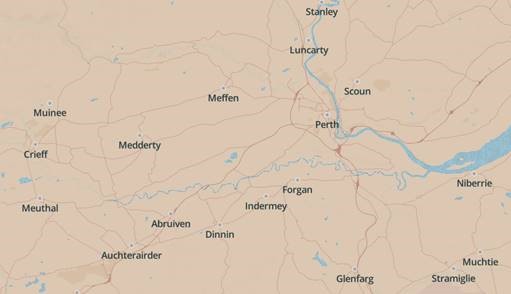 He said: "This is a really creative piece of work.
"The Scots language is an integral part of Scotland's heritage, national identity and current cultural life, and the map will be a valuable resource for young and old alike to explore bother locally and nationally in their mother tongue."
The map – at www.scotslanguage.com/scots-maps – also gives visitors the chance to create their own road signs and share them on social media.
SLC Director Dr Michael Dempster said: "With so many children here today, it's very indicative of who we hope to use, learn and enjoy our new digital map going forward.
"Projects like these – and the purpose of the Scots Language Centre – is to help to raise awareness of the Scots language alive in Scotland, to preserve and expand the popularity, and the appreciation for Scots.
"Technology has thankfully made it much easier to increase Scots visibility, and for people to enjoy and learn simultaneously, and we are thrilled to deliver this service."
He said: "What's critical is that this is not a spoken map. These names are seldom seen written down, and that's what makes this project very special and very unique."
A physical version of the map is also available via the SLC website.