From the travelling circus of terrors to the zombie maze, the fourth annual Spirits of Scone offers visitors the ultimate fright night experience in the grounds of Scone Palace from October 25 to October 31, creative director Vicky Glennie tells Michael Alexander…
Freezing mists swirl through the forest as blood curdling screams drift eerily through the darkness.
Ominous-looking 'No entry' signs fuel a sense of fear and anticipation along the waymarked path when suddenly, lurching from the blackness, a blood-soaked zombie staggers forward baring her teeth closely followed by a manic-looking cannibal wielding a knife and a freakish werewolf.
It's almost too much for some visitors whose screams add to those already echoing through the forest.
Anyone brave enough to visit Spirits of Scone last year can certainly testify that it was genuinely scary and not for the faint hearted.
Highlights included the beech hedge maze where, with limited visibility, visitors scuttled down darkened passages encountering everything from ghoulish nuns and bloodied butchers to sinister cloaked figures lurking in the shadows.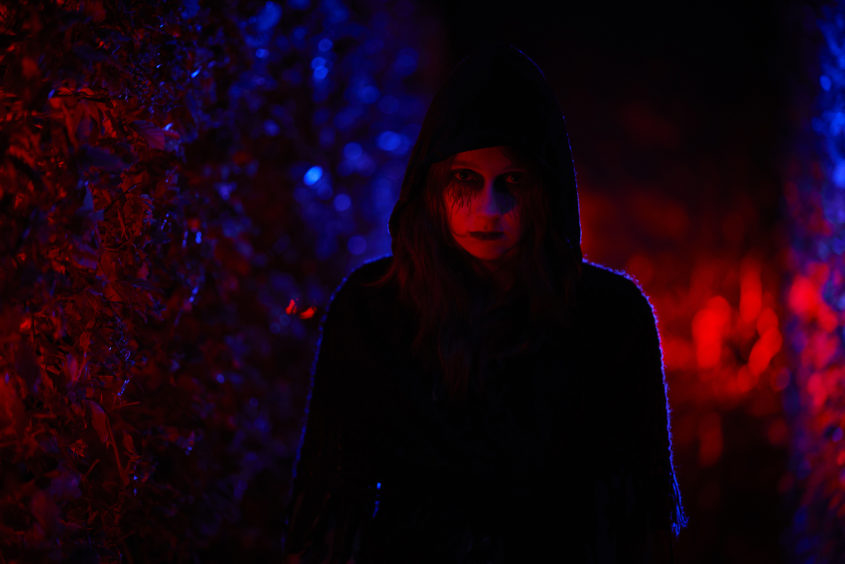 Now, with the fourth annual Halloween fright-fest getting under way in the grounds of Scone Palace, organisers have made some changes to "keep it interesting" while promising that there will again be no shortage of scares.
Vicky Glennie is creative director for Create Events – the company that is providing 22 jump-scare actors for this year's event. Combining her love of theatre and horror, the 46-year-old doesn't stick to one single theme when planning, but there is a single aim – to scare people!
"The forest is incredible," she said.
"It's quite creepy during the day actually. We've walked the route about three times and we keep getting lost.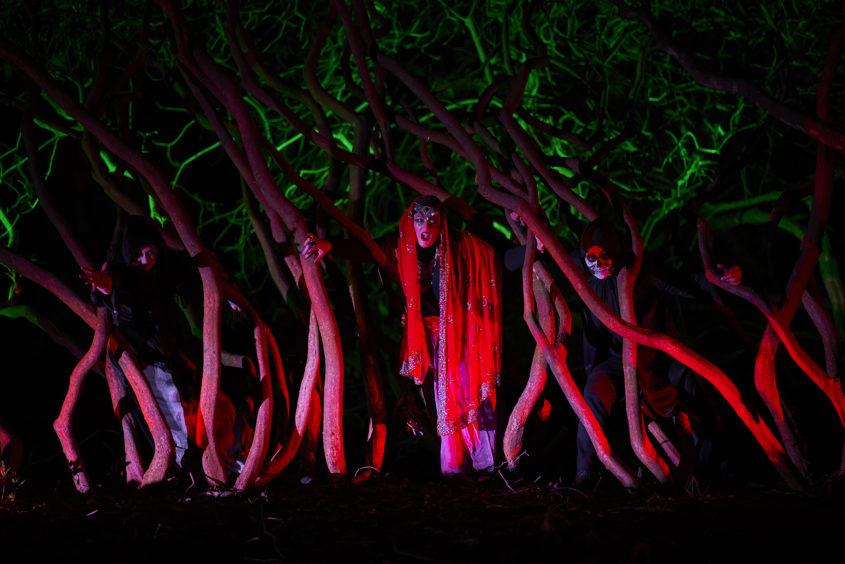 "Brian (Cunningham) the head gardener will have the job of roping everything so that no one gets lost. But hopefully the stewards will keep people right. Because what happens is someone gets a fright and they run, and everybody follows the person that's running. You've just got to hope that they are running in the right direction!"
Building on her knowledge of how to create tension and atmosphere in a theatre setting, and assisted by her partner Steven Reid who does set design, Vicky describes the forest as the "best stage in the world to work on". She describes the mix of sound, lighting and actors as "super-important" and, with the route changed this year, tension builds right away.
Highlights last year included a drill-wielding zombie in the maze, a veiled nun and a horrible hag in rocking chair.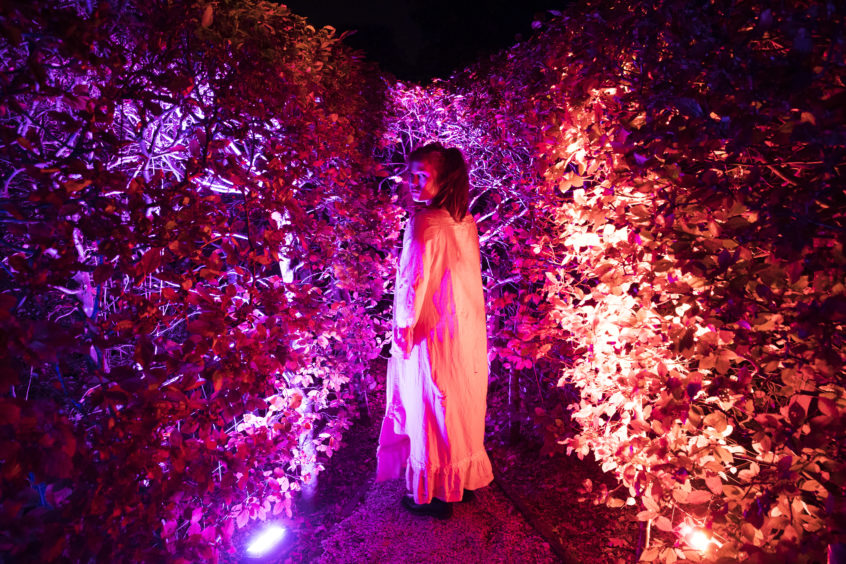 "Without giving too much away, I can probably tell you there's a good likelihood that Penny Wise will be making an appearance this year," she added.
"I have the perfect actor for it – he's actually more scary without the make-up.
"Serial killers from movies will be there as well. The route's a lot darker this time in the trees and things. We've kept zombies to the maze this year because I know a lot of people were getting freaked out by that last year. It's a case of 'let's keep them in there so if you don't want to go in there that's fine'!
"There will also be a little bit of Evil Dead going on!"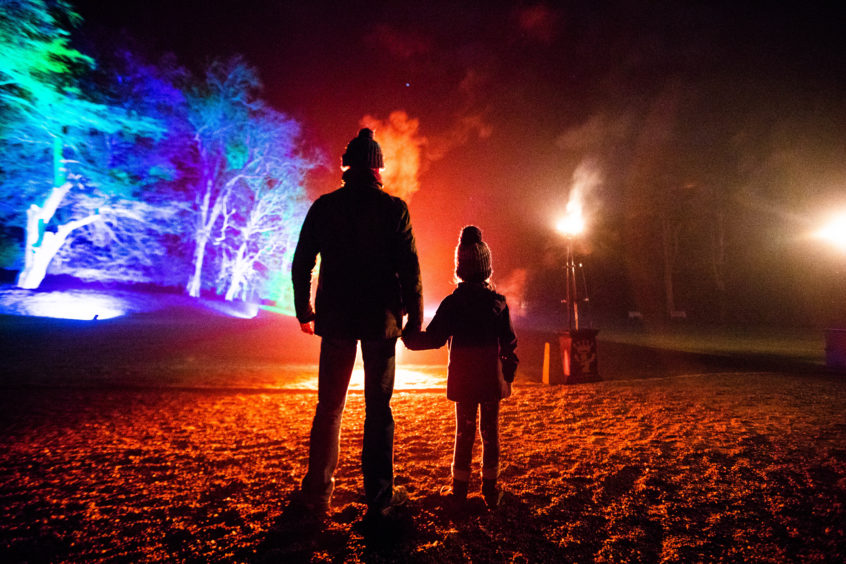 Vicky first got involved with Spirits of Scone through her drama and musical theatre teaching with Ad Lib Theatre Arts – now  Ad Lib Arts – in Perth. She was getting a few volunteers involved this year as well.
When it comes to the horror make-up, she said she's lucky that many of the actors are able to put it on themselves.
"We're using quite a lot of masks this year for the simple fact they don't have an awful lot of time to turn around," she added.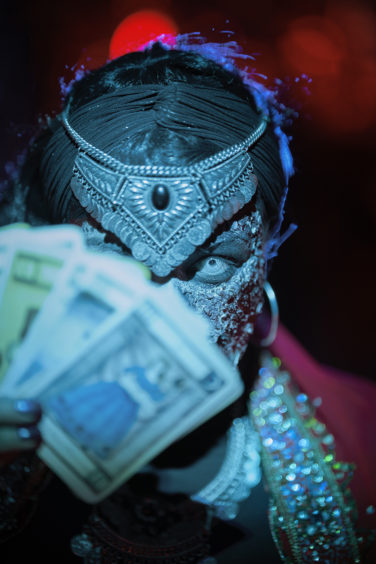 "Actually what we discovered was obviously when you are working in theatre it's attention to detail.
"When you are out in the forest at night, no one actually cares what shoes you have got on your feet because they are not looking at your feet – they are running away from you!
"The detail's not as important for something like this anyway because people are just generally terrified."
*Spirits of Scone is not suitable for young children and teenagers under the age of 16 should be accompanied by an adult.
www.scone-palace.co.uk