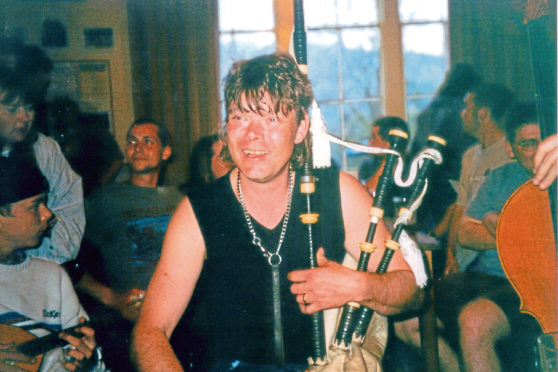 When Gordon Duncan introduced his arrangement for bagpipes of the AC/DC song Thunderstruck at the Edinburgh International Festival in 1999, he was probably expecting to make mischievous ripples rather than waves that have washed up on four continents and inspired an international award-winning play.
An essentially shy, quiet man who had earned his own international reputation as a piper while holding down a job as a refuse collector in Pitlochry, Gordon was a self-effacing virtuoso.
A journalist once described Gordon's fluency on the pipes as akin to the great jazz musician Charlie Parker's playing on the alto saxophone, only to be gently rebuked by Gordon's suggestion that the journalist stop being so daft.
It wasn't such a daft comparison because Gordon took the pipes to a level of proficiency and expression up there with Dame Evelyn Glennie's on percussion or Nicola Benedetti's on violin.
Not everyone valued Gordon's ability to play on the pipes apparently any piece of music – or any musical scale – he could hear in his imagination. His first album, Just For Seamus, was dedicated to a piping competition adjudicator who had responded to Gordon's free-wheeling brilliance by saying that if this was where piping was heading, he wished he himself had taken up the fiddle instead.
Plenty of others did appreciate Gordon's musicality and compositional flair, though. By the time he unleashed Thunderstruck, Gordon's tunes such as Andy Renwick's Ferret and The Sleeping Tune were so popular with other musicians and folk bands that they had passed into the tradition, possibly the ultimate compliment for a composer in the traditional music style.
In terms of audacity, Thunderstruck arguably surpassed everything Gordon had produced to date, even his magnificently frantic Pressed For Time. On first hearing, at that Edinburgh Festival concert in 1999, Thunderstruck appeared to encompass such staples of the electric guitarist's art as feedback and whammy bar manipulation. Although signed off with a grin and a casual mopping of the brow, the performance itself was a tacit challenge to "follow that".
And many have taken up the challenge. Go on to the internet and you will find Australian buskers playing Thunderstruck on bagpipes whose drones spit flames. There's a version that marries dubstep and Indian traditions with Gordon's inspiration and others that feature Spain's Rondalla Santa Eulalia de Mos pipe band both taking it on to the streets and choreographing it extravagantly in a theatre.
And while the Red Hot Chilli Pipers, formed by a Gordon devotee, now retired, used Thunderstruck as a blueprint for taking rock music on bagpipes on to the international touring circuit with their bagrock schtick, possibly the ultimate tribute is to have the six-time world champions, Canada's Simon Fraser University Pipe Band, playing Gordon's arrangement of Thunderstruck.
It was, after all, the pipe band arena where Gordon developed much of his boldness for musical arrangement. As the musical director of the Vale of Atholl Pipe Band, while still in his teens, Gordon began to introduce the music and techniques he heard in Ireland, Brittany and Galicia into the Scottish piping lexicon.
Fife-born actor, and piper, David Colvin was a member of the Lochgelly High School Pipe Band when he first encountered Gordon. His admiration for his hero has led to him writing and performing in a play, Thunderstruck, that has now won major awards at the Edinburgh Fringe and at festivals in Adelaide and Perth in Australia.
David's play, due to feature at this year's Perth Festival of the Arts in Scotland, the current health crisis permitting, tells the story of his own experiences in pipe bands (and contains language that, he concedes, follows the saying that "you can take the boy out of Ballingry but you can't take Ballingry out of the boy").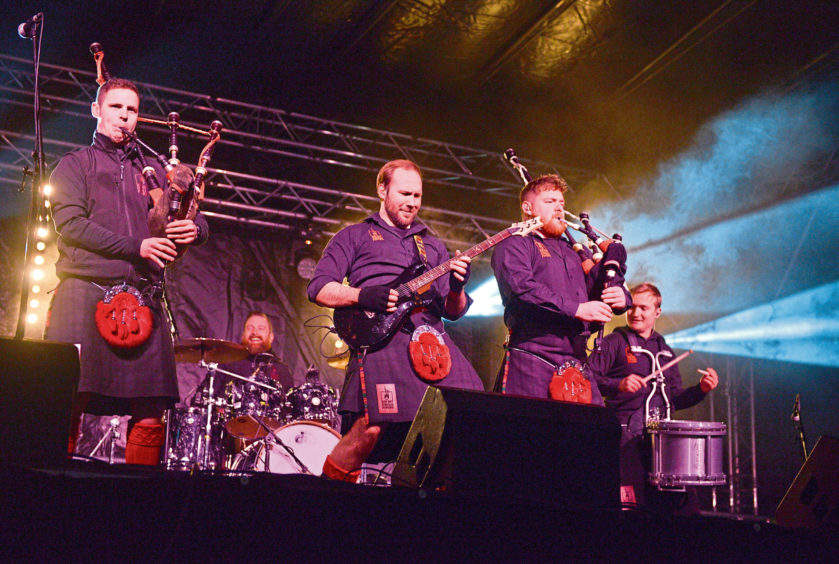 Gordon's presence hovers throughout the piece, though, and David, who acted and played the pipes in the National Theatre of Scotland's production of Black Watch, is enough of a musician to play Thunderstruck towards the end.
"I'm not Gordon Duncan and wouldn't claim to be," he says. "The play wouldn't be the same if I didn't play the tune it's named after but the reason the play came about was to try to spread the word more widely about this fantastic musician who was known around the world in piping and traditional music circles but is largely unappreciated by the general public."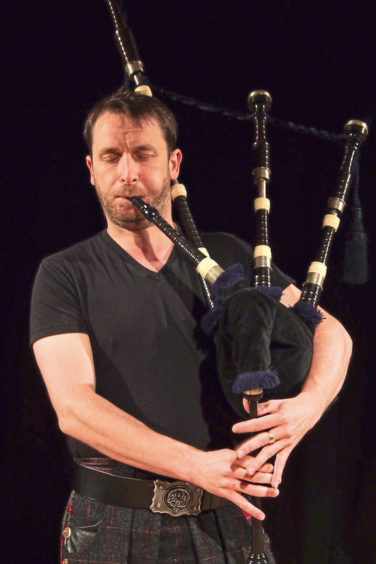 Winning a coveted Herald Angel at the Edinburgh Fringe last year for the play was a thrill for David as Gordon, who died in 2005, had been given the same recognition, as had Gordon's father, the ballad singer Jock Duncan, and his brother, Ian, in his capacity as pipe major of the Vale of Atholl band.
"People who've been to see the play often say, 'wow, an AC/DC tune on the pipes' and it's great that they appreciate what Gordon did with that arrangement," says David.
"What I hope they'll go on to discover, though, is that Gordon's audaciousness created a lot more truly fantastic music. He was an amazing composer and a real musical visionary.
"If Thunderstruck, the play, inspires people to investigate Gordon's music, I'll have done my job."