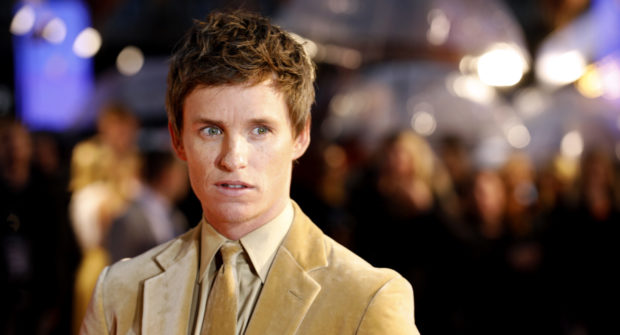 We may not be able to get out as much us usual but there are plenty of online events to enjoy over the next seven days:
The Charlatans frontman posts tweets in real time while his followers stream or play an album of his choice. Ask questions or share memories using the hashtag #TimsTwitterListeningParty. This week he'll be discussing From the Sea to the Land Beyond by British Sea Power, Faith by The Cure, Coming on Strong by Hot Chip, True by Spandau Ballet, Any Human Friend by Marika Hackman and more.
Daily, times vary, free.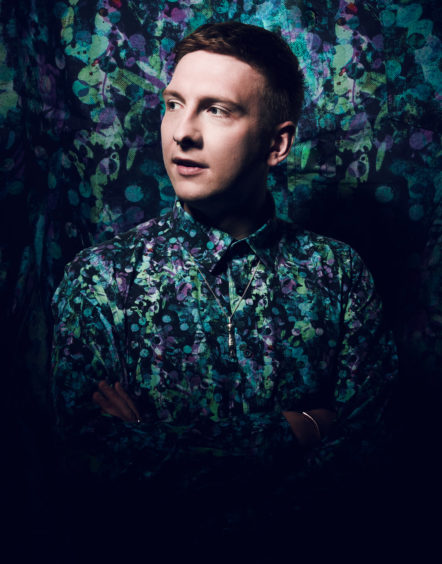 The young Britain's Got Talent runner-up chats with comedian Joe Lycett in this fourth instalment of his Q&A series. The talk will take place over Zoom and audience members are encouraged to submit questions. All money raised will go towards the Forget Me Not Children's Hospice.
Fri May 29, 6pm, £6.70.
The Ivor Novello-winning producer, writer, singer, multi-instrumentalist and technologist performs an exclusive set from her home in support of the Royal Albert Hall.
Fri May 29, 7.30pm, free.
The Royal Scottish National Orchestra treat audiences to never-before-seen footage from pre-recorded concerts every Friday evening via their Facebook and YouTube channels.
Fri May 29, 7.30pm, free.
Test your knowledge of the Marvel cinematic universe at this live streamed quiz, hosted by Dan Churchley via Facebook Live.
Fri May 29, 8pm, free.
Gilded Balloon presents a weekly online variety show, featuring big names and up-and-comers in the worlds of comedy, spoken word and cabaret performing from their homes for our entertainment. All donations will be given directly to the performers, and the line-up will be announced via Gilded Balloon's Twitter. Previous performers have included Jay Lafferty, Rosie Jones, John Hastings, Maisie Adams and more.
Fri May 29, 8pm, pay what you want.
Virtual disco hosted by Citysocializer's Chrissy, wherein participants can rave from home to a playlist of '80s and '90s music videos and dance routines. The disco will take place over Zoom.
Fri May 29, 8.30pm, £3.99.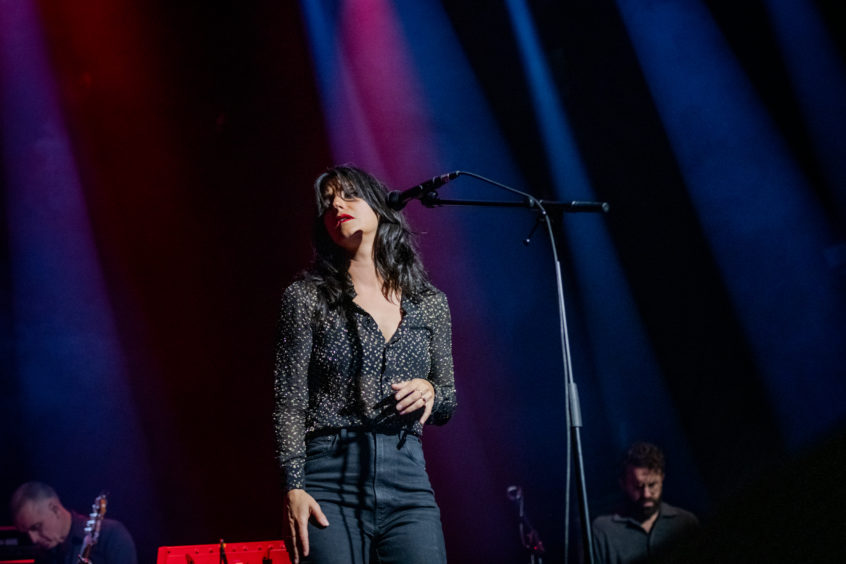 The great American singer-songwriter celebrates the anniversary of her debut album Because I Was In Love by performing it in its entirety via live stream. A portion of the proceeds will go towards NIVA: National Independent Venue Association.
Fri May 29, 10pm, prices vary.
Classes dedicated to yoga, creativity, mindfulness, spirituality and more, with the aim of helping us endure this strange present moment. All donations will go towards the Marie Curie Hospice in Edinburgh.
Fri May 29 & Tue June 2, Fri 5pm; Tue 7pm, £15 (£10).
Meditative art workshop wherein participants will trace the original text from a Buddhist sutra. No previous experience necessary.
Sat May 30, 10.30am, free.
Watch some of Scotland's most exciting artists straight from your home as they raise vital funds for music therapy charity Nordoff Robbins and Glasgow-based PPE charity ViseUp. Featuring the likes of Twin Atlantic, Be Charlotte, Cara Rose, Colonel Mustard & the Dijon 5, Declan Welsh, Dougie MacLean, Honeyblood, Horse McDonald, Kyle Falconer, Neon Waltz, Peat & Diesel, Rascalton, The Fratellis, The LaFontaines, The Snuts, The Van T's, VanIves and Wet Wet Wet.
Sat May 30, 3pm, free.
Sir Mark Warby leads this online lecture about the relationship between the historic site the Charterhouse and the evolution of British law.
Sat May 30, 7pm, free.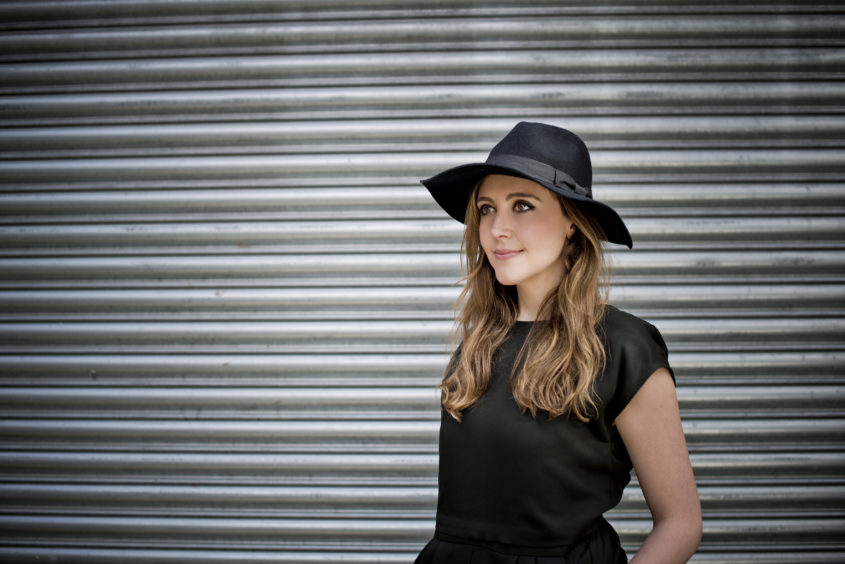 Weekly live stream of live music performances presented by Tolbooth Stirling. This performance features three-time winner of Scots Singer of the Year, Siobhan Miller.
Sat May 30, 7.30pm, free.
The Stand continues to make us laugh at their weekly comedy shows, live streamed on YouTube.
Sat May 30, 8pm, free.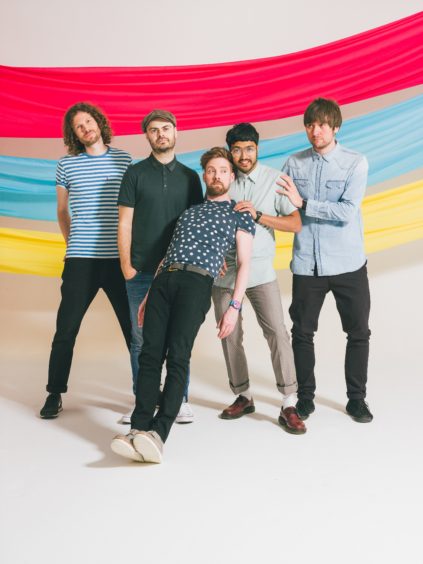 The iconic indie rockers from Leeds, best known for hit singles I Predict a Riot, Oh My God and Everyday I Love You Less and Less, perform a homebound set in support of the Royal Albert Hall.
Sat May 30, 8pm, free.
Online festival featuring performances from the Powerhouse Gospel Choir, Gilles Peterson and more, as well as a host of art, dance, crafts, talks and workshops to participate in.
Sun May 31, 12pm, prices vary.
Weekly drawing challenge hosted by the Free Drawing School over at Hospitalfield, led by a new guest artist every week. Details of the challenge will be posted on Facebook at 10am, and participants will have two hours to complete the task.
Mon June 1, 10am, free.
Platform's weekly online drama group for ages 7-11 goes online, with creative activities designed to help develop children's confidence and creativity. Hosted over Zoom.
Mon June 1, 6pm, free.
Weekly creative social group designed for older people, particularly those living alone while under lockdown. Artist Alice Mahoney will lead participants through a relaxed conversation and a bit of art making over Zoom.
Tue June 2, 2pm, free.
As part of National Theatre of Scotland's Play Dates programme, theatre artist Fraser MacLeod leads this workshop on tongue twisters, playing online games with family and friends, and how to make your own stop motion film. Suitable for ages 8+, the workshop will be broadcast via the NTS website and their social media channels.
Tue June 2, 2pm, free.
Professor Fiona Watt delivers this online lecture about the function of stem cells within our body and why they're important.
Tue June 2, 5.30pm, free.
Sarah Rose Graber and Ruxy Cantir lead this interactive video series about how to tell your own stories at home, suitable for ages 5+. The workshop will be broadcast via the NTS website and their social media channels.
Wed June 3, 2pm, free.
A whole hour of Sunday night footage from The Comedy Store Players' closely guarded archives. Featuring gags from the likes of Paul Merton, Josie Lawrence, Richard Vranch, Neil Mullarkey, Andy Smart and Lee Simpson.
Wed June 3, 7.30pm, £7.50.
It's never too early to get the wee ones into politics, as singer-songwriter Matt Hill leads babies and toddlers on a sing-along featuring songs of change over on the People History Museum's Facebook.
Thu June 4, 11am, free.
Veronika Velvette, facilitated by Claire Eliza Willoughby and Rob Jones, host this video series about making a show in your house with a focus on different areas of the arts. Suitable for 7+, the workshops will be broadcast via the NTS website and their social media channels.
Thu June 4, 2pm, free.
Online painting demonstration and workshop by Helensburgh Art Hub.
Thu June 4, 6pm, £8.
Music magazine DIY hosts American indie rock musician Phoebe Bridgers over on their Instagram Live as she performs an exclusive set as part of their DIYsolation series.
Thu June 4, 7pm, free.
Previously known as the Edinburgh Contemporary Clown Festival, this biennial celebration focuses on physical comedy theatre and integrating playfulness into our everyday lives. The 2020 programme will be entirely online and feature a roster of storytelling sessions, talks and workshops.
Thu June 4, until Sat Jun 6. Times and prices vary.