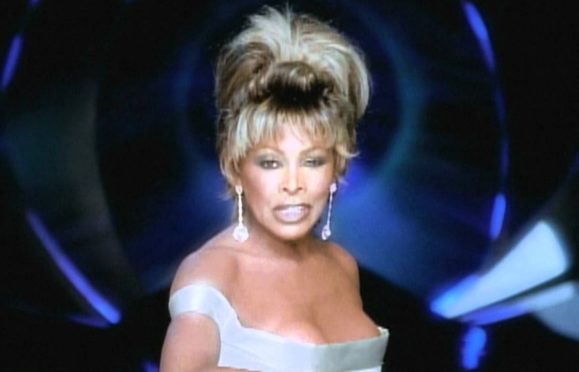 All this week, the Tele is going gold mad as we prepare for the launch of our £50,000 Golden Giveaway.
One lucky reader will win £10,000, and there are dozens of other cash prizes and sweet treats up for grabs.
Sticking with the gold theme, we have come up with the top 10 best songs with the word "gold" in the title.
Let us know if there's any we missed!
1. Gold – Spandau Ballet
No, not "Gauld". While the youngster was at Tannadice, this was sung in the stands every week. Doesn't stop the non-United fans from enjoying it though.
2. Goldeneye – Tina Turner
Fun fact of the day: This song was written by Bono and The Edge, specially for Tina when news got out that she'd been asked to sing a Bond song.
3. Gold Digger – Kanye West ft Jamie Foxx
Don't worry, we used the clean version! Off the back of his Ray success, Jamie Foxx joined forces with Kanye for this number one hit.
4. Goldfinger – Shirley Bassey
There was no one who could belt out a Bond theme better than Dame Shirley, and this is probably one of the best known.
5. Heart of Gold – Kelly Llorrena
This dance classic had everyone on the floor in the early 00s, although people only knew the first line of the song!
6. Golden Brown – The Stranglers
It turns out this anthem is about heroin and a girl and the pleasures they both brought the songwriter. Don't know if I'd like being lumped in with drugs!
7. Black and Gold – Sam Sparro
Nominated for two Grammys, this hit shows all the class of gold.
8. Fools' Gold – The Stone Roses
Released in 1989, this became the band's biggest hit at the time, and reached the top 10 of the UK charts.
9. Fields of Gold – Sting
The Eva Cassidy cover is almost as famous as this original by the former Police frontman.
10. Band of Gold – Freda Payne
This is possibly the most played song about the end of a marriage, and is a floorfiller regardless of the subject .