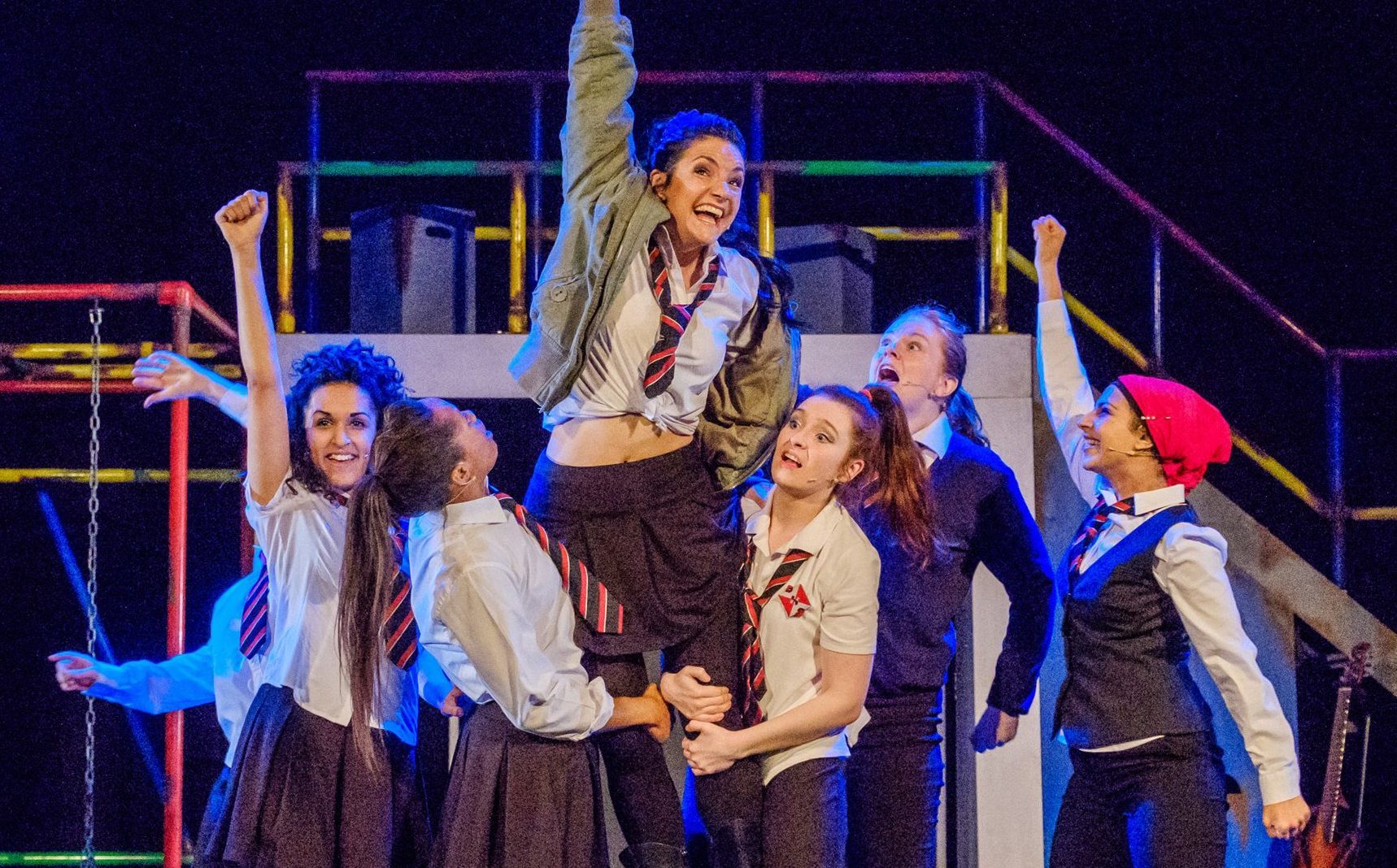 It's not every day you walk out of a theatre hearing people say things like 'best show I've seen in a long time' or 'cracking '!
But the opinions of fellow audience members chimed with my own after watching a powerful, thought-provoking and entertaining opening night production of the award-winning Glasgow Girls at Dundee Rep.
From a pure entertainment perspective, the energetic music styles featured throughout are as diverse as the characters within the story.
The catchy soundtrack features original songs including electronic grime from Patricia Panther, reggae-dub from Scots-Asian Rapper Sumati Bhardwaj (MC Soom T), folk-rock from director Cora Bissett and original compositions for the Kielty brothers.
Strong performances from actors like Aryana Ramkhalawon, Shannon Swan and Callum Cuthbertson were spot on, and perfect harmonies gave it a big professional feel.
The school set, doubling as a detention centre and high rise tower block, was fabulous.
But it's the underlying message of humanity in modern Scotland which hits home hardest in this musical production, based on the true story of seven feisty teenagers, whose lives change forever when their school friend and her asylum-seeking family are forcibly taken from their home to be deported.
The young women are galvanised to take a stand and fight for the life of their friend and, ultimately, for the rights of all children of asylum-seekers.

The resultant show, directed by Fife-raised Cora Bissett in association with the National Theatre of Scotland, is a celebration of solidarity, a celebration of Glasgow and a celebration of its people.
But you don't have to be from Glasgow – or even a girl – to be a Glasgow Girl.
A Glasgow Girl is a 'man, woman or child who heartily welcomes all cultures to their country'.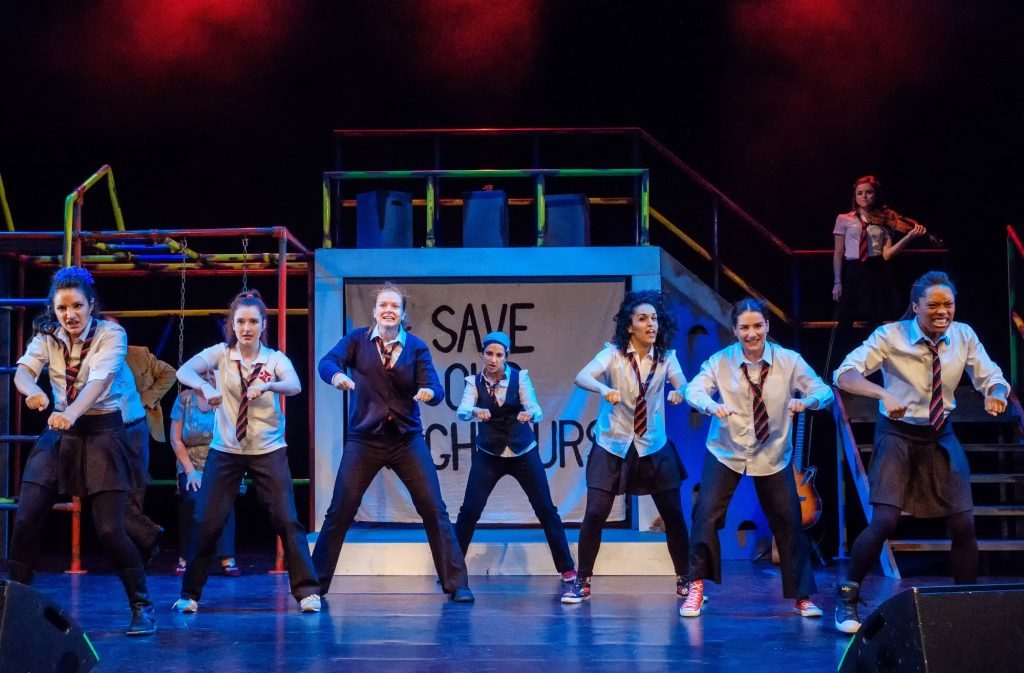 And it's this powerful message which is explored along with the role of the media and politicians in perpetuating the 'myths' of asylum seekers.
From the Daily Mail claiming that all asylum seekers are 'at it', to the sense that politicians are 'not interested' because 'asylum seekers don't win votes', there's a powerful message about how a group of ordinary teenagers from one of Glasgow's less salubrious postcodes realised that with a can-do attitude they could affect the world.
Cue the humorous portrayal of former First Minister Jack McConnell as an Elvis impersonator and the dark sinister imagery of the UK Border Agency, and you have a timely hit on your hands some three years after the show first went on tour.
When Fife-raised director Cora Bissett was first drawn to the story of the real life Glasgow Girls in 2010, she had no idea that the matter of refugees and asylum seekers would transpire to become the most urgent and prescient question of our times.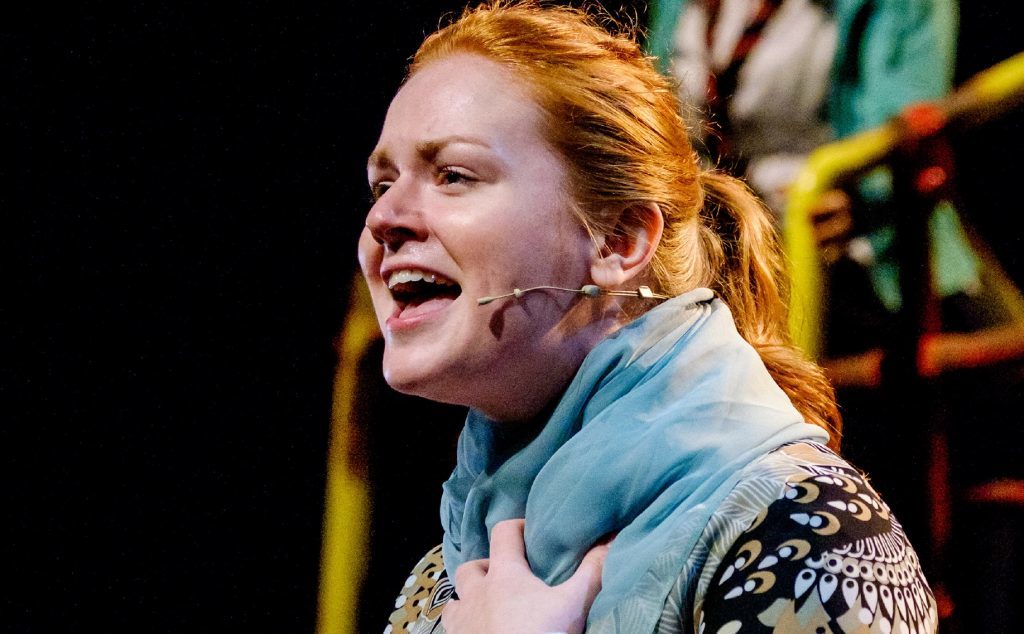 In the Glasgow Girls programme she says: "I am of course saddened this is the case and that western governments continue to have a huge impact on the various wars which ultimately displace hundreds of thousands of innocent people from their homes."
There's a sense, however, that this story could not be more timely in the way it brings compassion back to the people at the centre of these crises, and personalises their stories so that the audience can connect its humanity with theirs.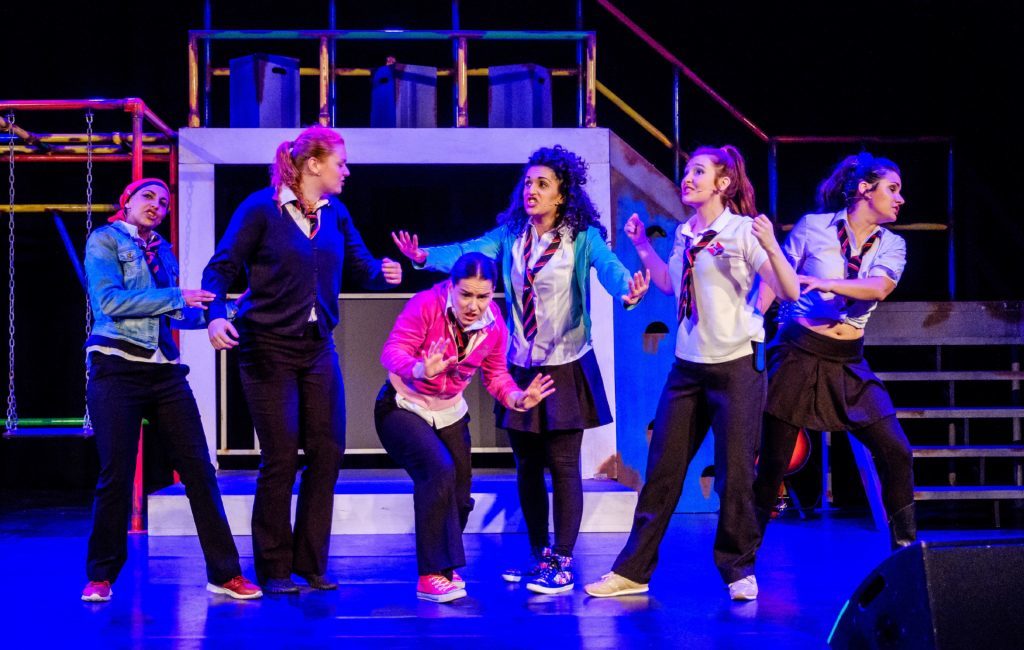 And it's this timeliness which has been reflected in recent rave reviews from London – now being repeated in Dundee where the show runs until Saturday October 15.
Catch it whilst you can!