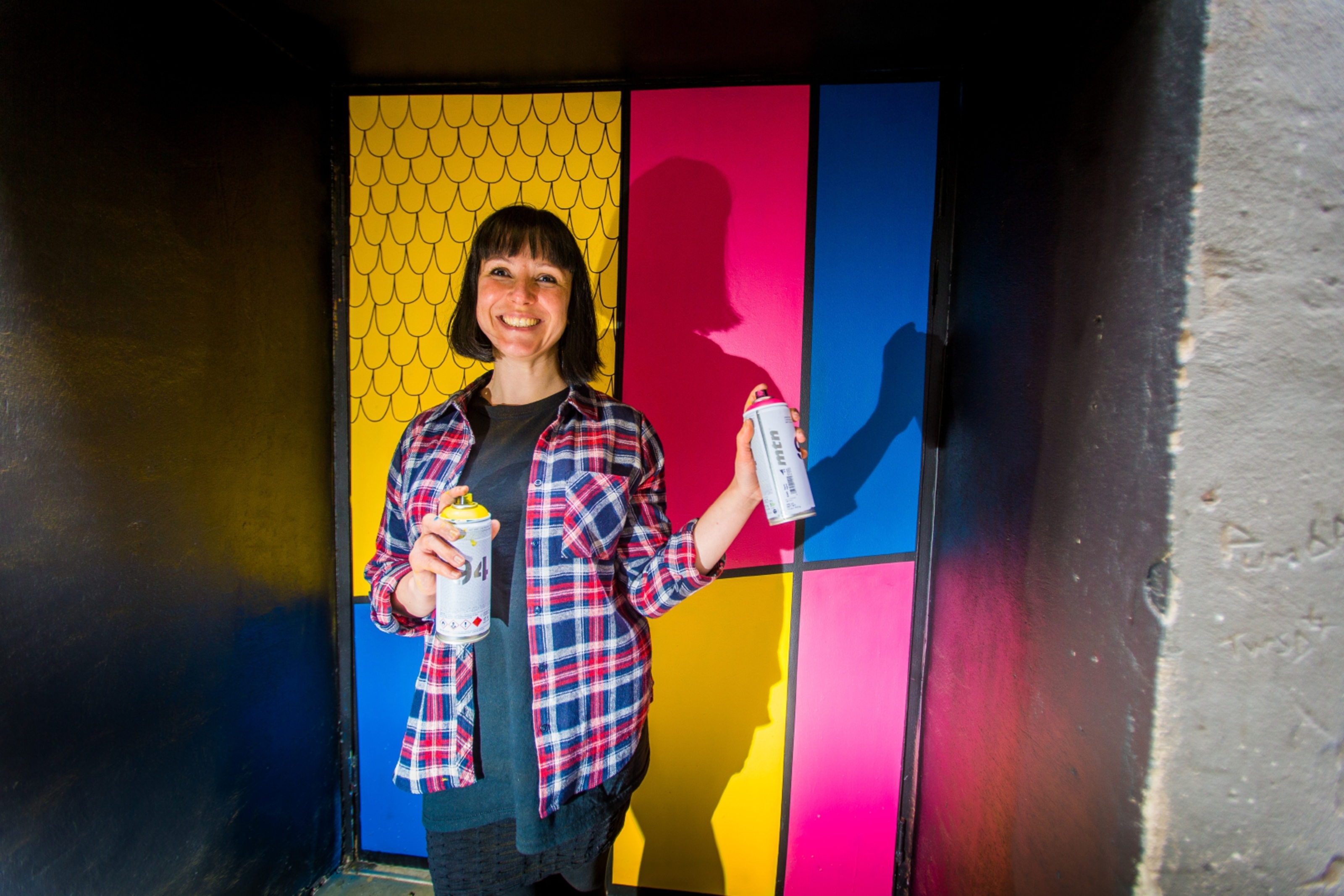 Suzanne Scott, aka WhimSicAL LusH, is the latest artist to brighten up a drab, dreary Dundee door with her quirky, colourful artwork.
Her cheery yellow, pink and blue design takes pride of place on a door at the top of historic Couttie's Wynd.
The artwork is part of OpenClose Dundee – a project which is transforming shop fronts, doorways, roller shutters and walls of some of the city's hidden wynds and pends with murals and works of art.
Suzanne, who was artist coordinator for the popular Oor Wullie Bucket Trail, said: "The WhimSicAL LusH door is inspired by the colourful Dundee Design Festival windows at West Ward Works, which also inspired the limited edition enamel pins I created for the festival this year.
"I feel that those windows, like the OpenClose Dundee project and Discovery Walk, symbolise bringing together Dundee's past and present and celebrating both.
"The door is shared by CeX (Complete Entertainment Exchange) and William Hill Bookmakers, who were more than happy to have their door become part of such an inspiring project.
"There is such a great creative buzz around Dundee and this project only enhances that further.
"OpenClose Dundee is all about brightening up the old forgotten doors of closes and wynds of the city and encouraging creativity.
"It will take people on a journey off the beaten track on a street art treasure hunt."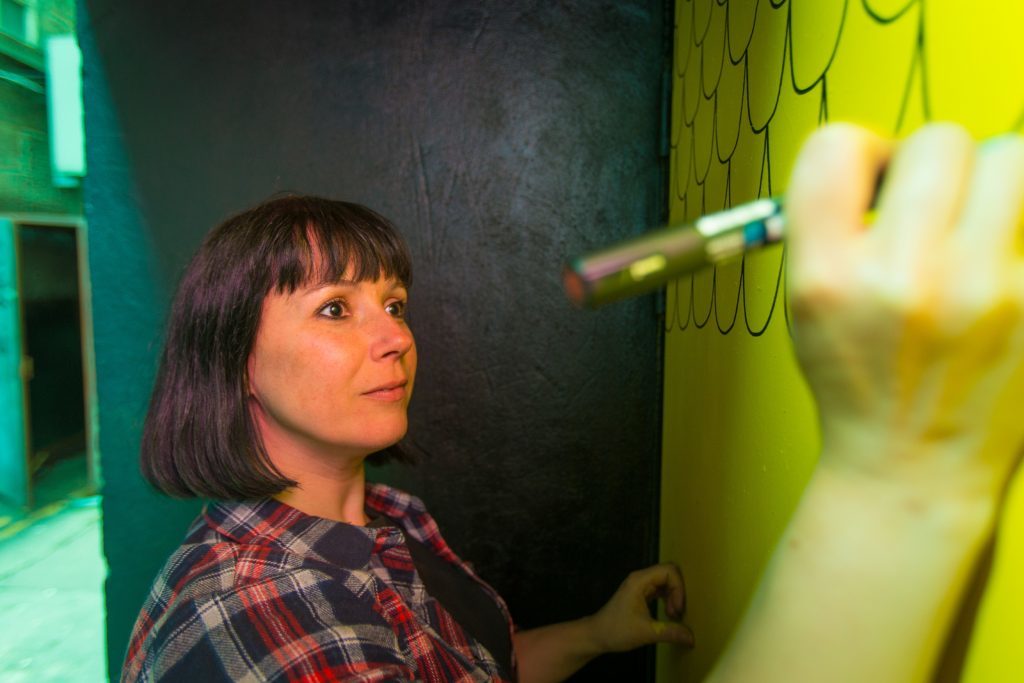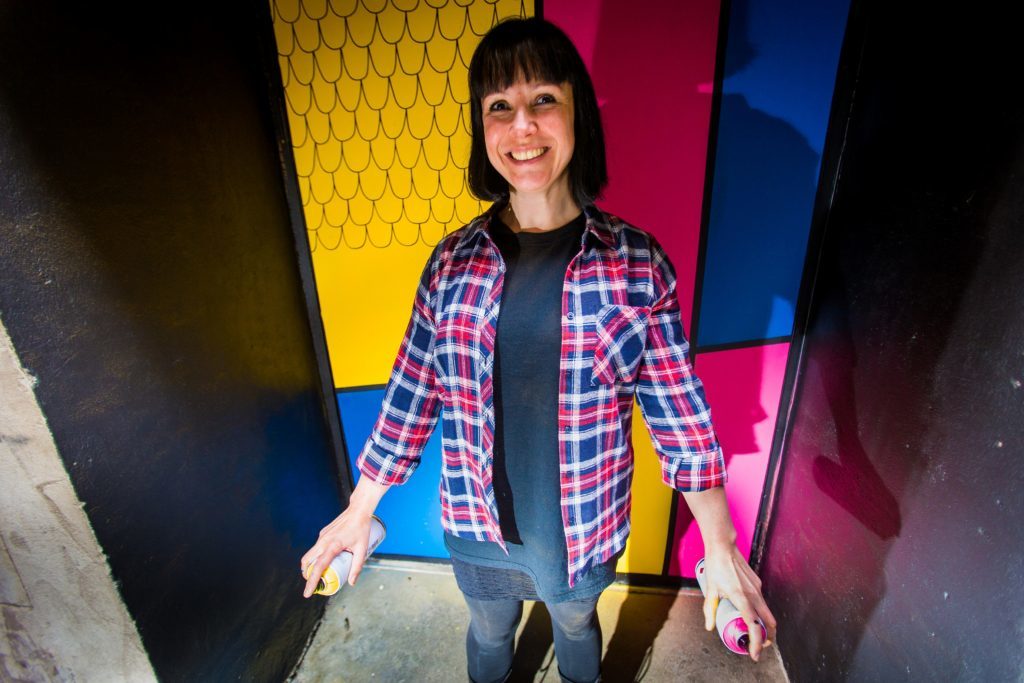 Phill Rogers, of CeX said: "Suzanne approached us a few days ago and we leaped at the chance to be part of this initiative.
"We thought it was a great chance to give her another showcase for her awesome, quirky talents on our dreich grey door in a city centre alleyway."
Project organiser Russell Pepper, 31, was inspired to start OpenClose after spending time in Barcelona and enjoying the city's vibrant street art.
"The project has had a brilliant reaction from businesses in the city centre," he said.
"We want to brighten up areas prone to vandalism, while encouraging locals and visitors alike to discover or rediscover Dundee."
Hungry for more art?
Saturday's Weekend Courier puts the spotlight on Dundee's public art.