River City actor Frank Gallagher, aka Shieldinch gangster Lenny Murdoch, was almost five-years-old when his beloved Celtic became the first British football club to win the European Cup.
As Stevie Chalmers and Tommy Gemmell famously secured a 2-1 victory over Inter Milan at the Estadio Nacional near Lisbon, Portugal on May 25, 1967, young Frank was wrapped in a blanket sitting watching the game on his granny's couch in Bellshill.
"Every time I feel a bit down, I put the video of the Lions on to cheer me up," reveals Frank, 54, a lifelong Celtic supporter who has had a season ticket at Parkhead since 1994.
Now the telly bad-boy, who has also starred in gritty crime drama Taggart, is swapping Montego Street for the road to Lisbon to help mark the 50th anniversary of this remarkable sporting triumph.
He is leading a cast of River City regulars on a journey back to the Glasgow of 1967, for a new production of the play The Lions of Lisbon, which arrives in Kirkcaldy on Saturday June 17.
The musical theatre show featuring a full cast of 10, plus live band, is recreating the humour, passion and occasional calamity that befell those involved in that great European adventure.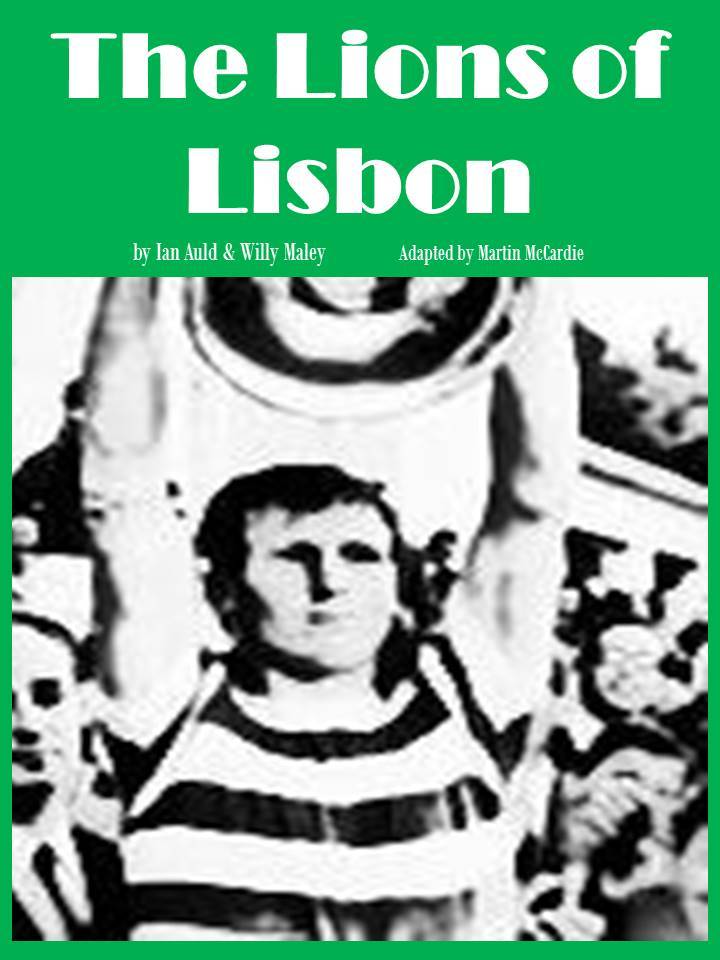 And for Frank, who appeared in the last production of the play when it was first staged in Glasgow community centres in 1992, it's proving to be an even greater family affair as he stars alongside his real life 'Bhoy' – his 24-year-old son Matthew.
"I was just a young boy when Celtic won the European Cup," says Coatbridge-raised Frank in an interview with The Courier from Glasgow.
"A couple of my uncles were at the game and I remember everyone shouting at the TV.
"So it's great to be back doing something that tells the story from the perspective of the people that were there."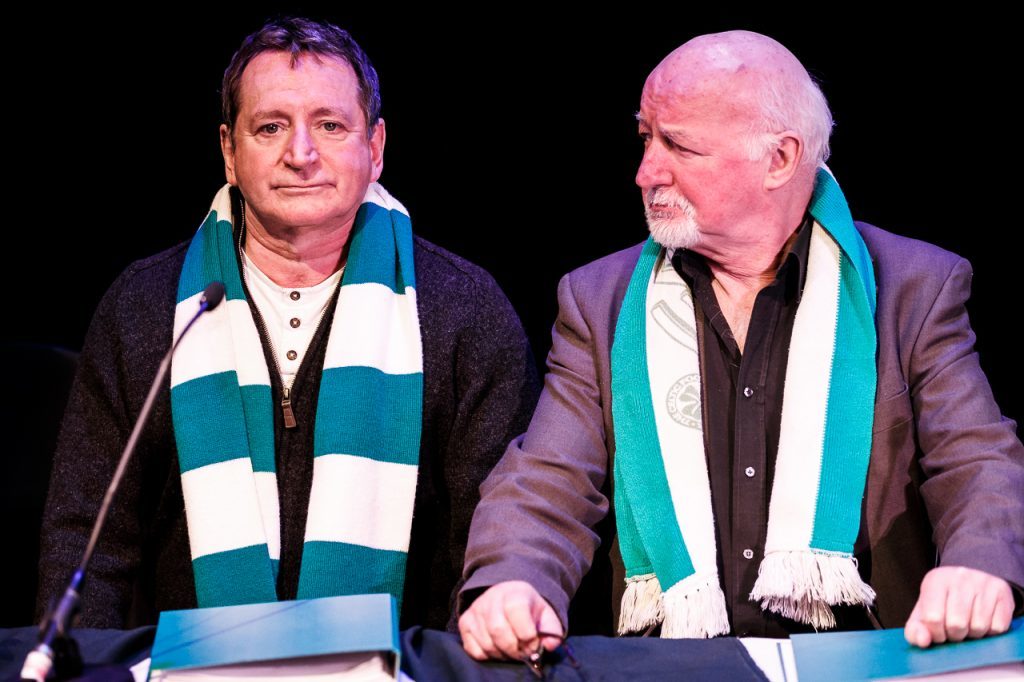 Frank enjoyed being involved in the first production of The Lions of Lisbon in 1992 which marked the 25th anniversary of his team's finest hour.
Penned by writers Willy Maley and Ian Auld, the late brother of Lions hero Bertie, and with musical direction from Dave Anderson, director Martin McCardie's daughter Erin also features in the show with his wife.
They are joined by fellow River City dweller Garry Sweeney and a host of other famous faces from the stage and television.
But Frank says the updated version has been revamped to fit better with these more austere times.
"It was done as a play with stage settings etc last time around, but I would describe it now as more of a stage reading because of financial constraints," says Frank.
The journey made by 10,000 Celtic fans to Lisbon in 1967 has been described as "the most important crusade since the quest for the Holy Grail".
There were remarkable stories from the time of hard-up yet dedicated fans, in the days before cheap flights, travelling by whatever means they could.
"We include a flavour of that – people setting off on rusty bikes and Hillman Imp stories of people setting off on these incredible journeys," he laughs.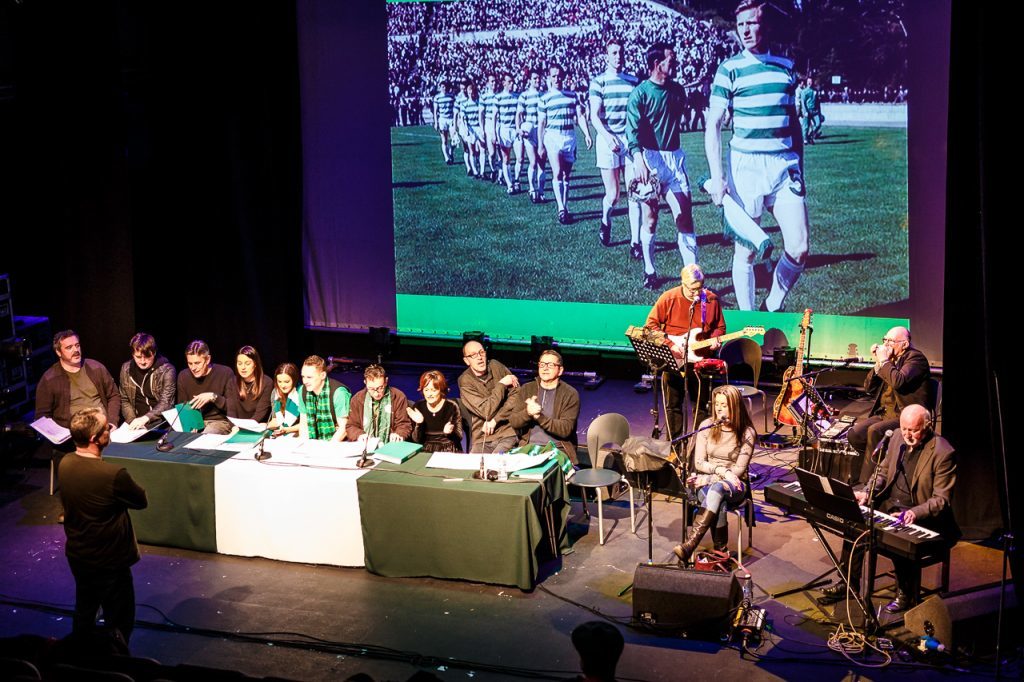 Frank says the celebration of the club's greatest achievement will appeal most to Celtic fans – and interest has been buoyed following the club's sweeping domestic success this season.
However, he hoped it would also be of general enough interest to other football fans interested in a yet to be repeated piece of Scottish football history.
"It was probably Celtic's greatest achievement," he adds. "Looking at this season's remarkable treble, it's amazing to think it was even greater than that!
"It would be great if a Scottish club could do it again sometime – and I would pray it would be us!"
*The Lions of Lisbon,  Adam Smith Theatre, Kirkcaldy, Saturday June 17, www.onfife.com