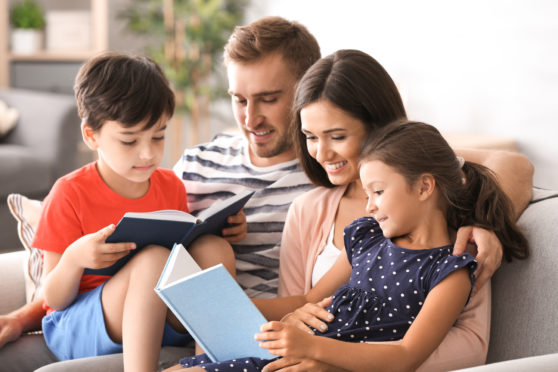 Six Scottish authors tell Caroline Lindsay why lockdown is the perfect time for the whole family to catch up on reading – and share some of their favourite books
Fife-based author Isla Dewar is honest about how she's filling these strange days of lockdown.
"Daydreaming. Drinking coffee. Staring out of the window. Face Timing family. Reading. Writing. Thinking about cutting my own hair – probably won't though. Trying not to comfort eat. Wine – oh yes. Sending silly emails.
"Worrying about toilet rolls. Bulk ordering toilet rolls. Watching the birds outside my kitchen window – it's a good year for goldfinches.
"Having rambling conversations with my husband about my childhood, school days, days of going to clubs listening to rock music, my life so far, things I really should have done and things I'll never do – bungee jumping for example. "Oh, and did I say daydreaming?"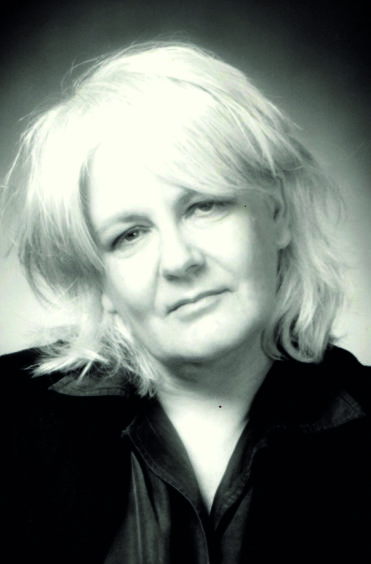 But in between all this, Isla – whose latest novel A Day Like Any Other is out next month – is enjoying reading some of her favourite authors and discovering new ones.
Right now I am reading Elizabeth Strout's Amy & Isobel. Her books are open, honest and real to me," she says. "I enjoyed All The Light We Cannot See by Anthony Doerr and have more of his on my to-be-read pile.
"I loved Karen Campbell's The Sound of the Hours and Bernard MacLaverty's Midwinter Break.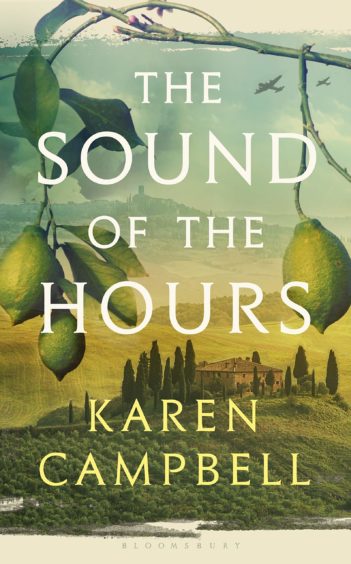 "I am over the moon that Sebastian Barry has a new one out called A Thousand Moons. His Days Without End is one of my all-time favourite books."
Isla is also working on her next book and explains: "The only way to get over the pain of finishing one book is to start a new one.
"This book is about a woman who realises one day she has never been loved. Isn't that that we all want – someone to love and who love us back? So she takes on two loves and sees her world differently through the eyes of each one."
In between tidying "two decades of detritus" in her study and playing the piano, Sue Lawrence is also using lockdown to catch up on some reading.
"I loved David Nicholls' One Day when it came out and am sure would cry and laugh at it on a re-read," says Sue.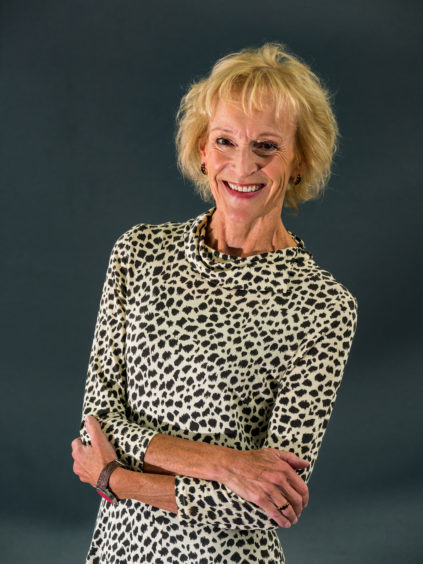 "I love anything by Maggie O'Farrell, particularly The Vanishing Act of Esme Lennox, and so can't wait for her new book Hamnet (about Shakespeare's son)."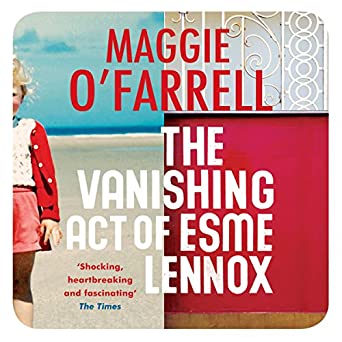 Sue's latest book The Unreliable Death of Lady Grange was published by Saraband in March, but she reveals why her next novel might be on hold for the time being.
"I had started another work of historical fiction but that is now on the back burner as I had foolishly begun reading the new Hilary Mantel opus The Mirror and the Light just before lockdown and now I cannot stop," she smiles.
With a one year old and a four year old, keeping busy is not the problem for Kirstin Innes – it's finding time to write and read that's tricky!
"Just before lockdown, I had handed in a first draft of a play to the National Theatre of Scotland," says Kirstin, whose novel Scabby Queen is published at the end of the month.
"However, as it's about Scottish country dancing, and I'd imagined that audiences would join in some of the dancing themselves, I don't know if it'll see the light of day for a good few years now."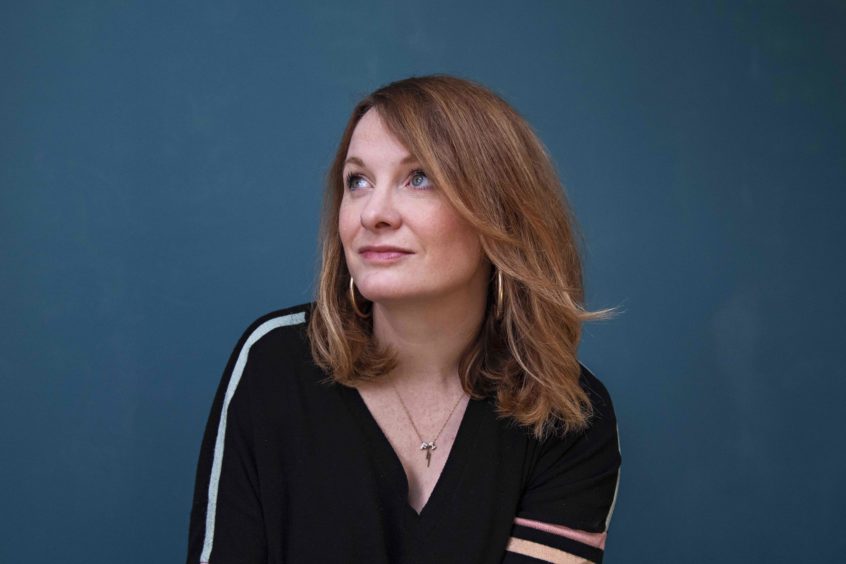 In between looking after the children, writing, trying to grow veg, and supporting her partner set up a community foodbank, she still manages to find time for reading.
"Two of my all-time favourites are The Trick is to Keep Breathing by Janice Galloway, and The Prime of Miss Jean Brodie by Muriel Spark – they're both clever, glittering bits of brilliance," she says.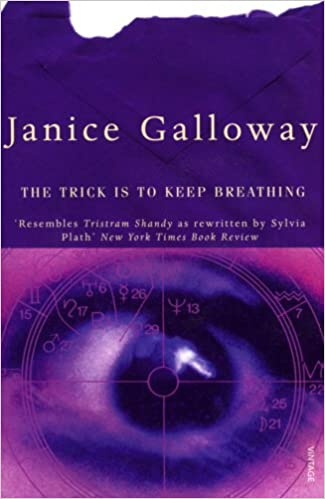 "More recently,The Panopticon by Jenni Fagan is an outstanding work of Gothic genius, Lowborn by Kerry Hudson is a beautifully-written memoir that all politicians should read, and any short stories by Sarah Hall – she works words like nobody else can.
"These are strange times. Love each other. Oh, and if you can, buy books from independent book shops!"
Sandra Ireland admits that like most people, she is struggling to concentrate, "so it's a real effort to do the things I love – writing and reading," she says.
"I have rediscovered belly dancing on YouTube, which I really enjoy, and seeing as I'm in lockdown alone, I can indulge! I'm also practising yoga, learning Gaelic and I might even get to grips with the mandolin I bought last year!"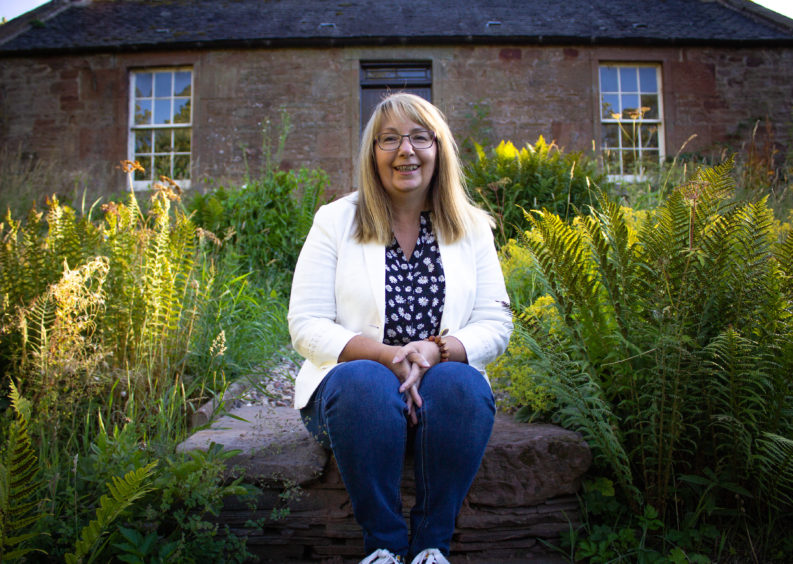 But when she is in the mood for reading she makes up for lost time.
"I've just finished The Thirteenth Tale by Diane Setterfield. It's wonderfully Gothic – the crumbling mansion, a violent ghost and characters with secrets. Pure escapism, but also beautifully written," she says.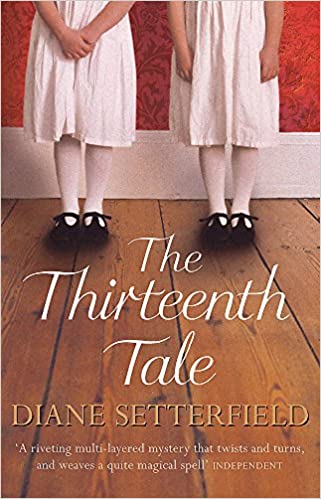 "I recently read The Binding by Bridget Collins. I loved the sense of place and the timelessness of it, like a dark fairy tale. This one is a must for anyone who loves books. There are so many layers to it."
Sandra, who lives in Carnoustie, recently published The Unmaking of Ellie Rook and, when the muse strikes, is hoping to finish her latest book soon.
"My best advice is to turn off the news, limit social media, connect with your family and friends and be kind to yourself," she says.
"Tap into your own creativity and see what you can come up with. Stay home and stay safe!"
Teenagers might possibly be the family members most affected by the isolation of lockdown, so a good reading list is essential to keep them occupied.
Akemi Dawn Bowman is the author of several young adult books – her debut novel Starfish was recently shortlisted for the Scottish Teenage Book Prize, and her most recent, Harley in the Sky, is out now.
"I'm currently on deadline, but it's been very, very difficult to write," Akemi admits.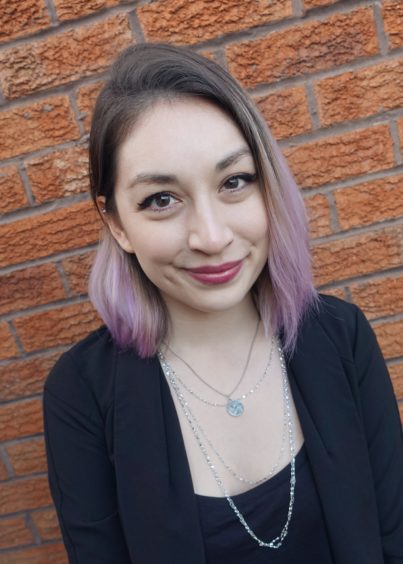 "Like many of us, my mind has been all over the place, and concentrating is often impossible. So when I'm failing miserably at doing actual work, I'm mostly playing with my kids and enjoying the new Animal Crossing game that came out recently on Nintendo Switch.
"I also have a huge stack of books to get through, which is always nice. At the moment I'm reading Sarah J. Maas's Crescent City: House of Earth and Blood.
"And after that, I'll be diving into Marie Rutkoski's The Midnight Lie."
Akemi suggests some page turners sure to keep teenagers gripped.
"Don't Read the Comments by Eric Smith is an incredible read, and features some very timely and necessary conversations about gaming culture, online friendships, and creating safe spaces for yourself," she reveals.
"I also really enjoyed The Places I've Cried in Public by Holly Bourne which discusses toxic and abusive relationships, and Let's Talk About Love by Claire Kann which has some adorably wonderful biromantic asexuality rep.
"And finally, a book I just love to pieces is An Enchantment of Ravens by Margaret Rogerson. It has both fairytale and Jane Austen vibes, but with a slightly darker twist. I couldn't put it down."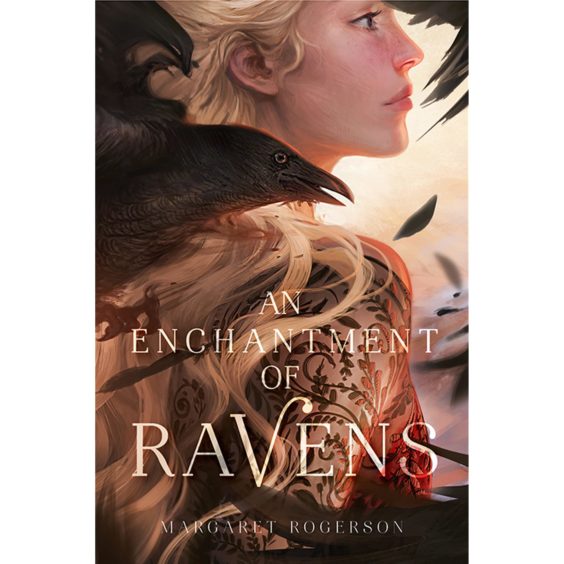 Akemi also recommends a book that isn't technically young adult, but would still appeal to a wide variety of readers?
"The Priory of the Orange Tree by Samantha Shannon has some of the most beautiful, lyrical worldbuilding, and every sentence just overflows with life," she enthuses.
"I know people often comment on the size of the book, but it turns into such a fast read once you get started because the world and plot are just so immersive.
"Besides, we're all on lockdown, so it's the perfect time for a lengthy, epic read!"
Mairi Kidd, who lives with her illustrator husband Tom Morgan-Jones and their cat Dr Chaos by the beach in Portobello, has found the first few weeks of lockdown have flown by.
"I work for Creative Scotland and we are all working as hard as we can to turn around new funding schemes in record time to support creative people facing enormous challenge at the present time," reveals Mairi, who is also working on the sequel to her latest book Warriors and Witches and Damn Rebel Bitches: Scottish Women to Live your Life By.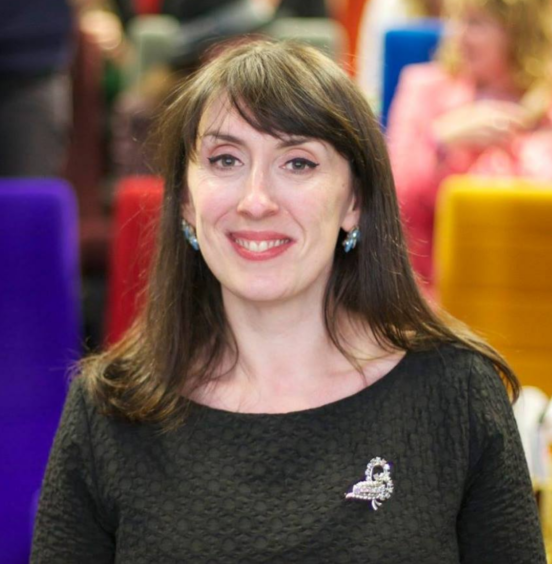 "I've been working from early morning until late in the evening, seven days a week. I would like a bit more time to potter around the house, to be honest!
"I'm also working on a collection of Scottish traditional stories for children aged eight to 12. And a children's novel.
"I quite often have multiple projects on the go at once, I'm a bit of a scatterbrain that way!" she smiles.
So Mairi is ideally placed to recommend some top titles for tots.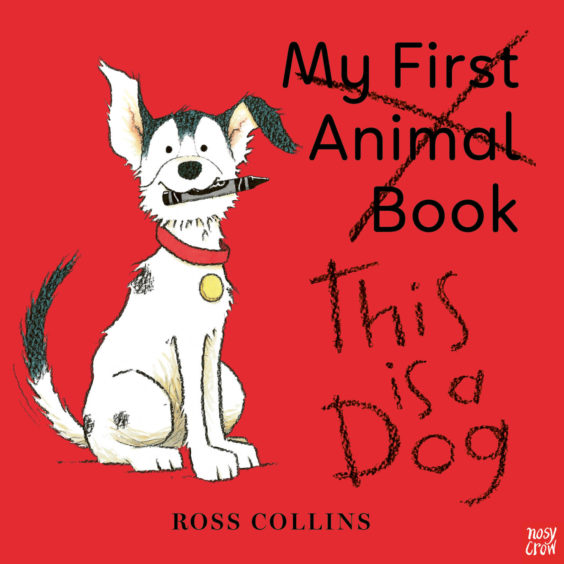 "For under-fives, I'd recommend the funny and clever books by Ross Collins, especially This is a Dog. I'd also recommend my husband Tom Morgan-Jones's book The Red Dread, a picture book about fear that is very fun to read aloud – I'm biased but I do think it's brilliant!
"One recommendation I'd give since we're experiencing quite frightening and isolating times is to read something comforting if you'd like," she continues.
"Even if you're a grown-up I'd recommend the gentle and beautiful Moomin books, which are of course published for children but also a beautiful read for anyone.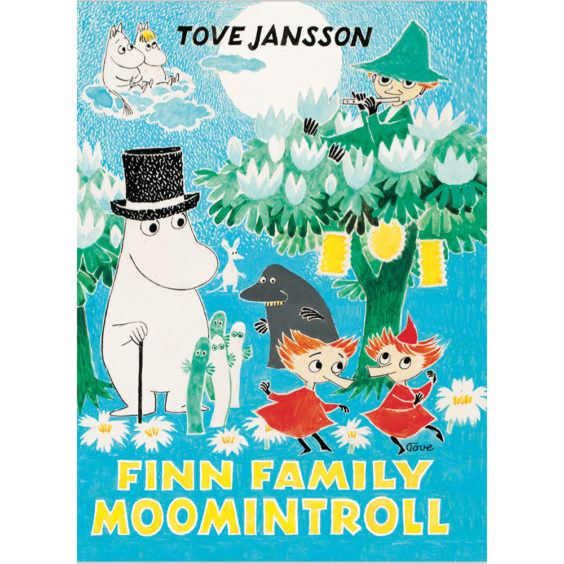 " I'd also recommend the authorised biography of Tove Jansson, the author of the Moomins – it's by Boel Westin and it's called Life, Art, Words. Tove was an incredible bohemian Finnish artist and the book is beautiful. Imagine yourself in Moomin Valley and then on the water in a Finnish summer with Tove.
"Tom and I are recording videos each week about the great characters from Scottish history in our book Strong Brave True: Great Scots who Changed the World and How You Can Too."
blackandwhitepublishing.com/strong-brave-true-activities