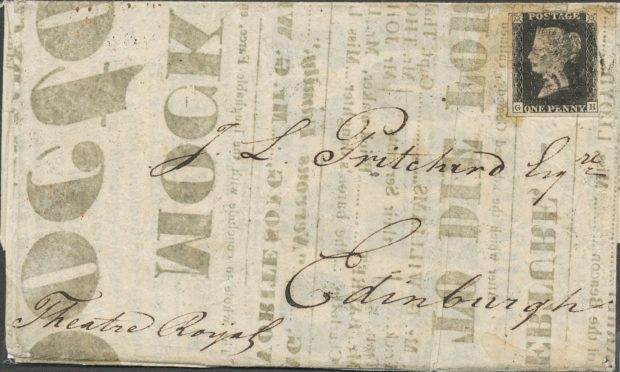 Here's a rarity – a Penny Black stamp used on the outside of a Newcastle Theatre publicity poster, which I show to mark the world's first stamp's 180th birthday later this week – an anniversary which will resonate with supporters of Arbroath-born, Dundee-adopted James Chalmers, arguably the originator of the adhesive stamp.
The folded poster was sent in April 1841 from Newcastle and addressed to J. L. Pritchard Esq, Edinburgh. It is further endorsed 'Theatre Royal.'
The 'letter' unfolds into a long flyer for a benefit evening for the North Staffordshire Infirmary, revealing a list of the acts in the concert, including the Mock Doctor, subtitled The Dumb Lady Cured, and a nautical drama called The Norwegian Wreckers! The acts are proclaimed to be on 'For One Night Only' and under the patronage of no less a local celebrity than Newcastle's mayor.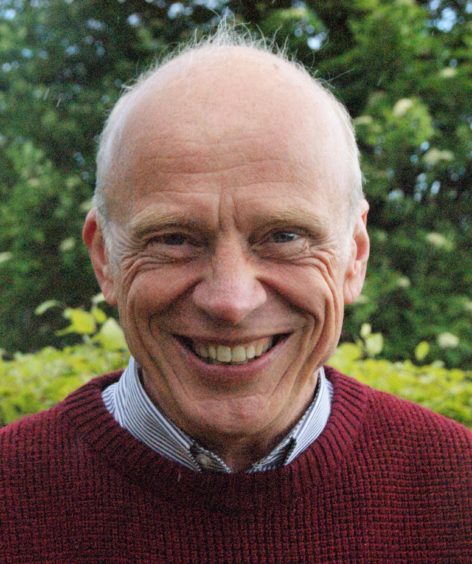 Edinburgh's Theatre Royal was located, appropriately, in Shakespeare Square, at the east end of Princes Street. It had opened in December 1769.
The addressee, John Langford Pritchard, was a Victorian actor and eccentric. He was honorary secretary of the Edinburgh Theatrical Fund Association and was a steward at the association dinner in 1827 when Walter Scott announced himself to be the author of Waverley.
The use of a Penny Black stamp on a theatre poster is highly unusual. When Dr Pichai Buranasombati's award-winning collection of Penny Black stamps was sold by Shreeves in London in 2001, raising a vast seven-figure sum, it was stated that only two Penny Blacks were known attached to newspapers.
It is likely that the world's first stamp on a poster is equally uncommon.
Theatre poster posted with a Penny Black (private collection).