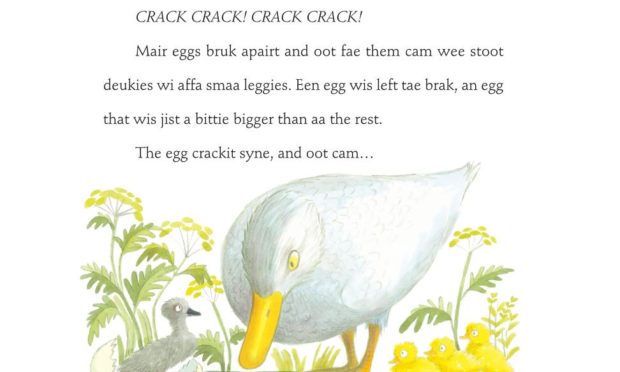 We all remember our favourite fairy tales, many of them written by Danish author Hans Christian Andersen. Although he was a prolific writer of plays, travelogues, novels, and poems, he is best remembered for his fairy tales.
And now Itchy Coo has published these much-loved stories in Scots, translated by well-known Scottish writers including Val McDermid and Elaine C. Smith.
With favourite stories like The Princess and the Pea, The Ugly Duckling, The Emperor's New Clothes, The Little Mermaid and The Nightingale, Hans Christian Andersen's Fairy Tales in Scots is edited by Matthew Fitt and James Robertson, the founders of Itchy Coo, who are both on a mission to keep the Scots language alive.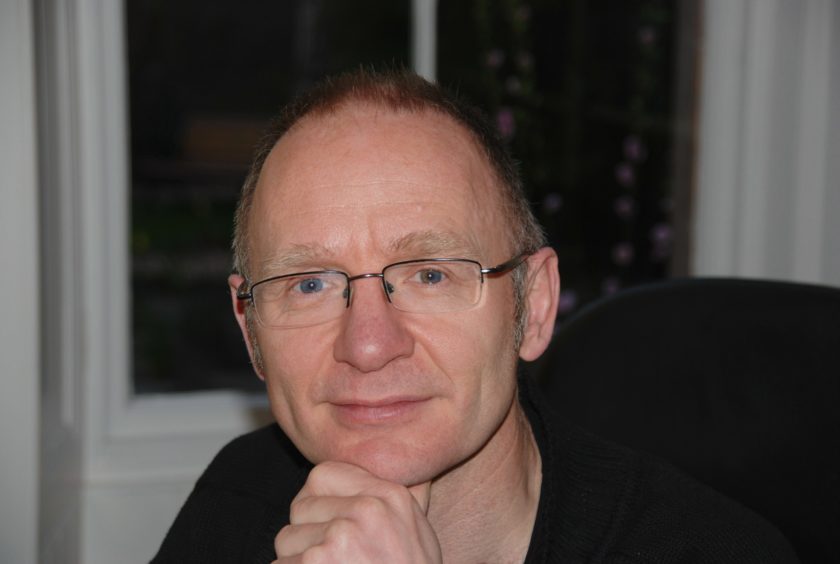 "When I was a bairn and wanting to write in Scots, I was shocked and surprised that almost every adult in my young life was dead set on preventing me from doing so," says Matthew.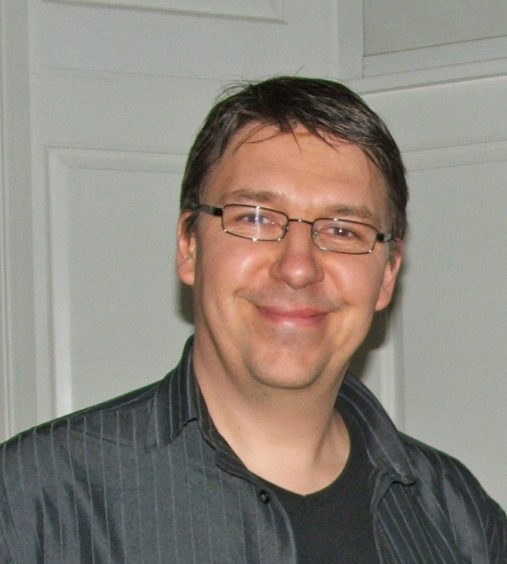 "I'm very glad now I didn't listen and did ma ain thing. Scots will continue in some form no matter what. It's done this for centuries and Scots folk have thrawnly refused to give it up for anyone.
"But what matters is how Scottish society treats its many Scots speakers."
James adds: "The language somebody uses is a vital part of their identity, and the language a community or country is vital to its sense of itself too.
"Like Gaelic, Scots is special to this particular part of the world. Scots speakers have gone and lived elsewhere, and speakers of other languages have come and settled here, but if Scots were to die out in Scotland then it would die out everywhere.
"Scots is like a rare animal or plant: it's part of our ecology and we should protect and support it as we would an endangered species, not just to 'save' it like something in a museum, but because it's a living, breathing part of who we are and what Scotland is," he continues.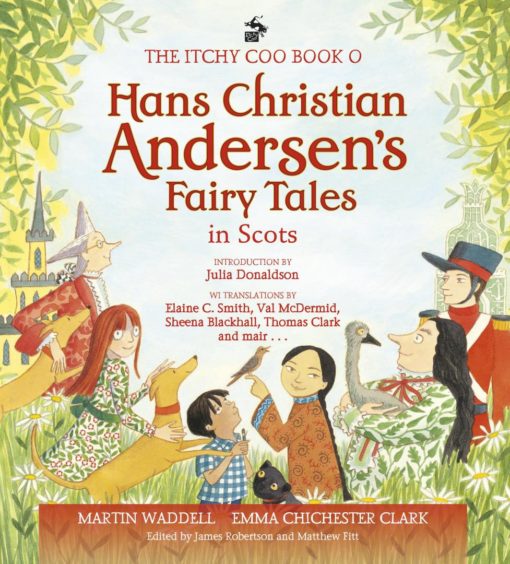 Many classic titles have already been published in Scots, from Harry Potter to the Gruffalo, so do they sell well?
"Some sell incredibly well," says James. "Itchy Coo's translations of books by Roald Dahl (The Eejits) or Julia Donaldson (The Gruffalo's Wean) have sold in their tens of thousands.
"Young folk and adults alike seem to love seeing their ain tongue in print, in books that are as bonnie and bricht as books in any other language."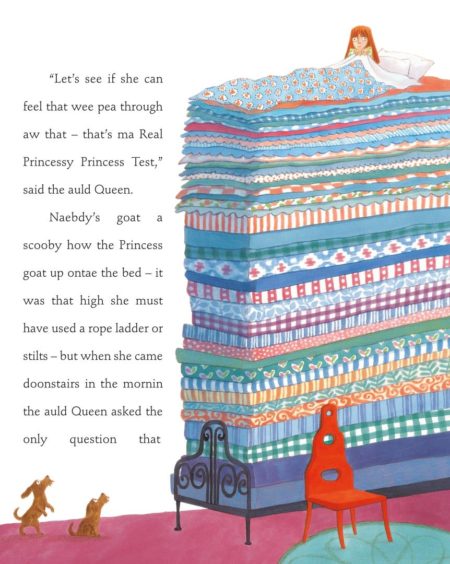 Explaining why James and Matthew chose to translate Hans Christian Andersen's fairy tales into Scots, James says: "These are just great stories, and they deserve to be retold to each generation.
"They've been translated into dozens of different languages so why not into Scots?
"Although the fairy tales are obviously intended primarily for young readers, they are full of humour and adventure and depth, and anybody who loves the Scots tongue and a good story should enjoy them," he continues.
"Our motto has always been 'braw books for bairns o aw ages' and we think this is another of these."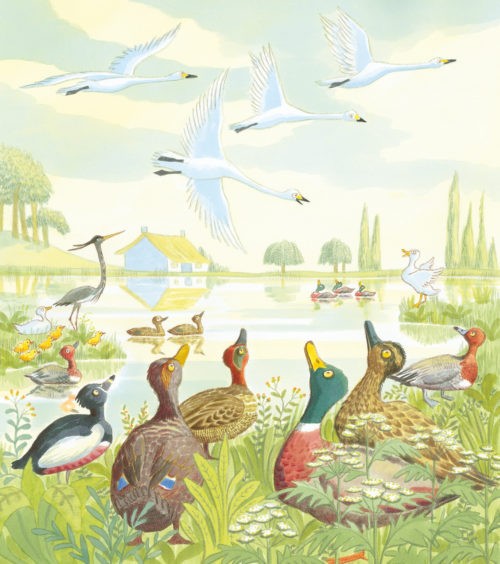 When James and Matthew asked renowned Scottish crime writer Val McDermid to write The Emperor's New Clothes she was thrilled.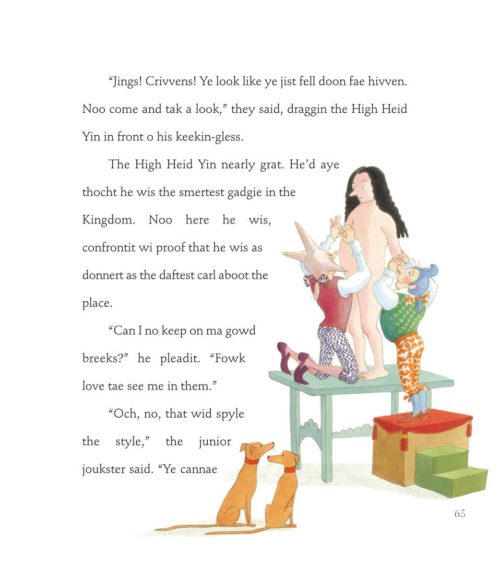 "It was an invitation I relished because it offered me an opportunity to savour my native tongue," says Val, who lives in Fife.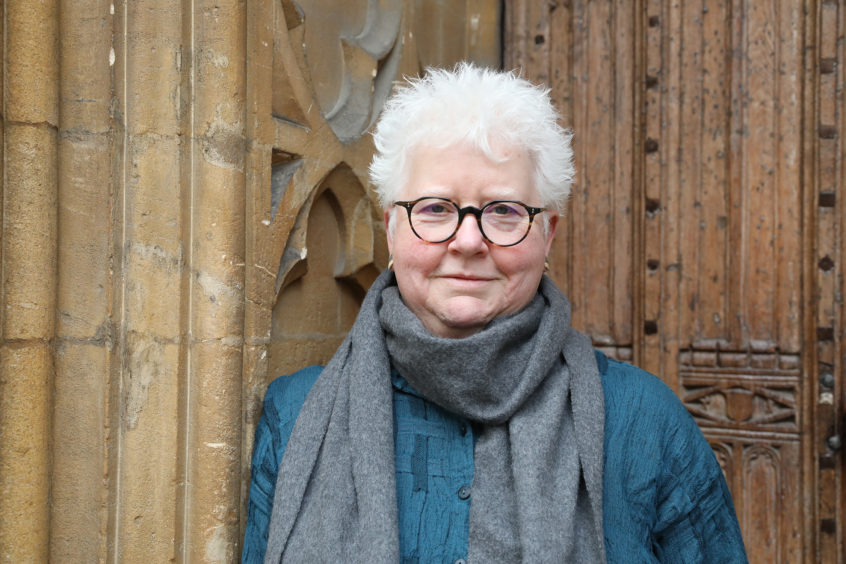 "My speech is often what my partner calls 'your Radio 4 voice' so I can be clearly understood by all who hear me. It felt hugely liberating to gang back tae ma guid Scots tongue.
"I grew up at a time when we were continually told that the way we spoke wasn't 'proper English', which I always found frustrating. So often the word I reached for was Scots, and it was a more accurate representation of what I wanted to say than the standard English.
"It's the way we speak to each other and it shouldn't be treated as inferior. There's a richness in our tradition that I  value. Losing it would leave us literally tongue-tied." Val found the process of translating the story of the vain emperor, who is literally exposed in front of his subjects, straightforward.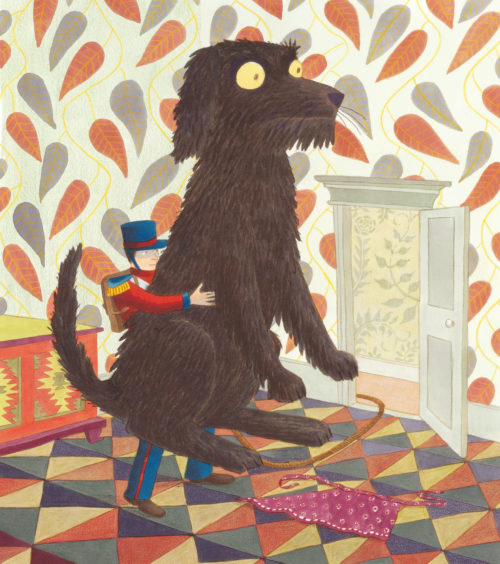 "The story is clear, and that's what made it straightforward. There weren't nuances to get lost in translation!" she says.
"I like to read my work aloud as I go, to check for cadence and clumsiness. Reading this aloud as I went was pure delight.
"Children love to be read to and this is a book that not only encourages that but also offers them a chance to forge a special linguistic relationship with whoever reads it to them."
Hans Christian Andersen's Fairy Tales in Scots, edited by Matthew Fitt and James Robertson, is published by Itchy Coo, £12.99.
Our favourite Scots words:
James
Snell: so many different meanings eg sharp, quick, bitter
Tapsalteerie: upside down, head over heels. It sounds like what it is
Puddock: frog or toad
Sneyster: a tasty snack or titbit
Breenge: to rush in or forward in a hurry
Matthew
Aa o them!
Val
Dreich: dreary, bleak
Scunnered: cheesed off
Houghmagandie: some sort of wrongdoing
Stramash: an uproar, a row
Stooshie: a row or fracas
Stovies: potatoes and beef
Droukit:drenched
Puggled: exhausted, worn out
Read more like this:
When it comes to the Scots tongue, Matthew Fitt is speaking our language