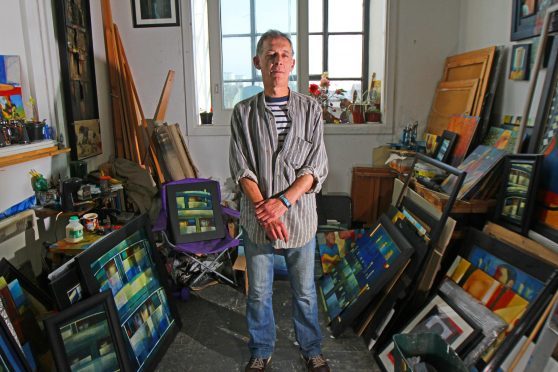 Wasps has been creating a buzz in Dundee since 1977 – Caroline Lindsay speaks to three creatives who have thrived since they made a bee-line for the charity's art studios and work spaces
While the image of a starving painter standing at his easel in a cobwebbed garret might be the stuff of myth in the 21st Century, it's a harsh truth that many artists today survive on low incomes and struggle to make ends meet.
But art plays a vital role in our lives – it has the power to inspire, entertain, educate and transform people's lives. And that's why local painters Bob McGillivray and Grant Clifford founded Workshop and Artist Studio Provisions Scotland, better known as Wasps, in Dundee 40 years ago – to provide affordable studios to support artists and arts organisations.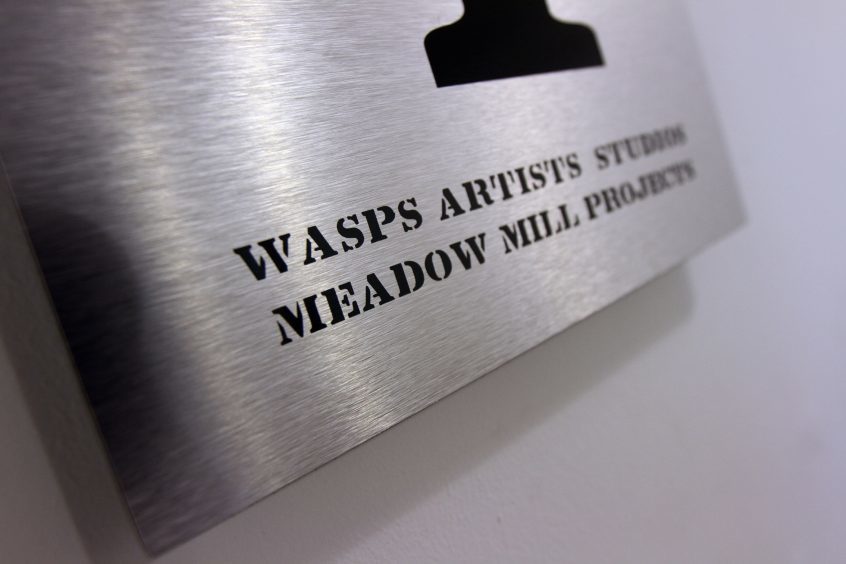 Today Wasps is housed in the upper storeys of Meadow Mill, an architecturally striking former jute mill in West Henderson Wynd. And thanks to Bob's and Grant's original vision, Wasps has spread across 18 sites across Scotland, from the borders to the Shetland Islands.
Since its inception, many important Scottish creatives have benefited from Wasps facilities, including artists John Byrne, the late James Howie, Dennis White and Edmund Caswell.
Perhaps the most famous is internationally-renowned designer Hayley Scanlan who burst on to the scene in 2009 when her Duncan of Jordanstone textile design degree show collection New Frontiers caught the eye of not only supermodel Erin O'Connor, but also Vogue, who named Hayley as "Scotland's coolest young designer."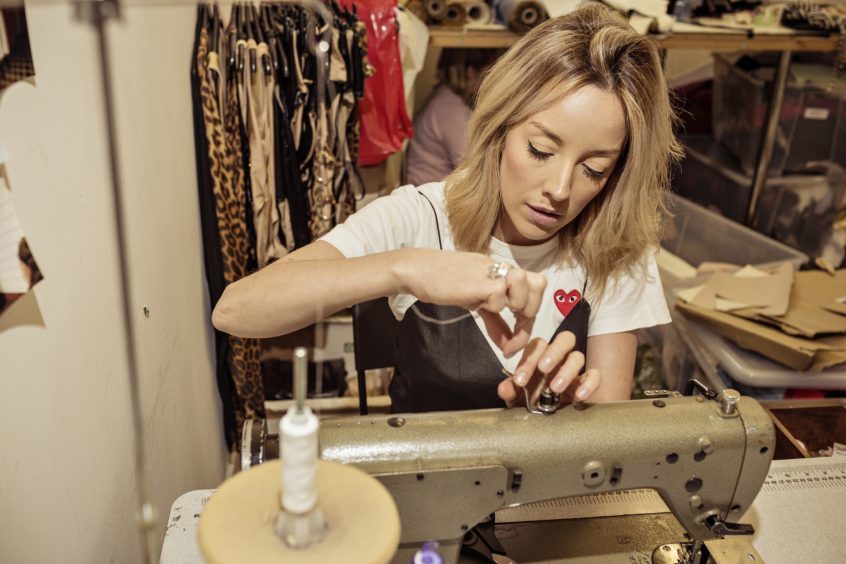 Her label H.S has established itself worldwide and she opened her first flagship store in her hometown of Dundee in March this year.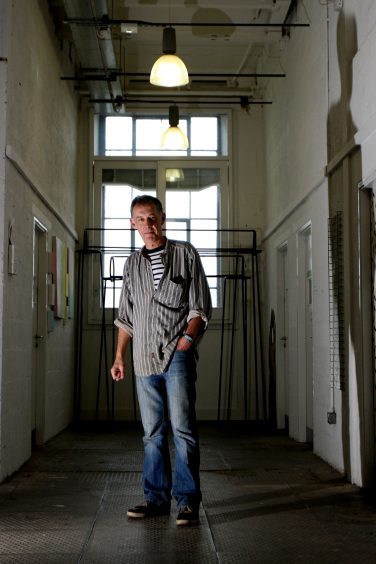 'Wasper' Jonathan Hood has had a studio at Meadow Mill since 1999. Here, the renowned painter creates eye-catching brightly-coloured contemporary masterpieces.
"The north-eastern light in my studio is ideal for painting – it stays constant throughout the day," he explains.
"I'm inspired by Hockney, Bellany, Gauguin, Renoir and the German Impressionists, as well as the Mediterranean coast, its ever-changing moods, so light is important to me," he says.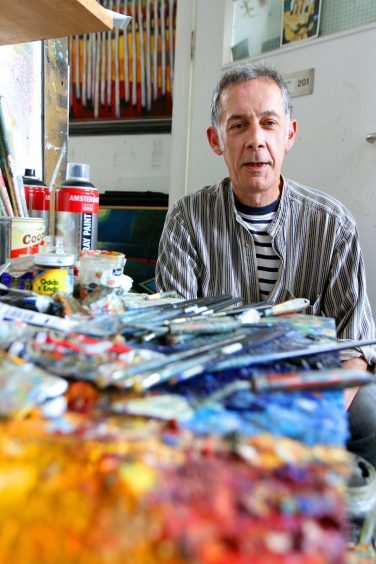 Meadow Mill taken over by Wasps in 1986, was redeveloped in 2011, resulting in a state of the art space, complete with heating, double glazing and a lift, "a godsend for moving heavy pieces of art in and out," says Jonathan.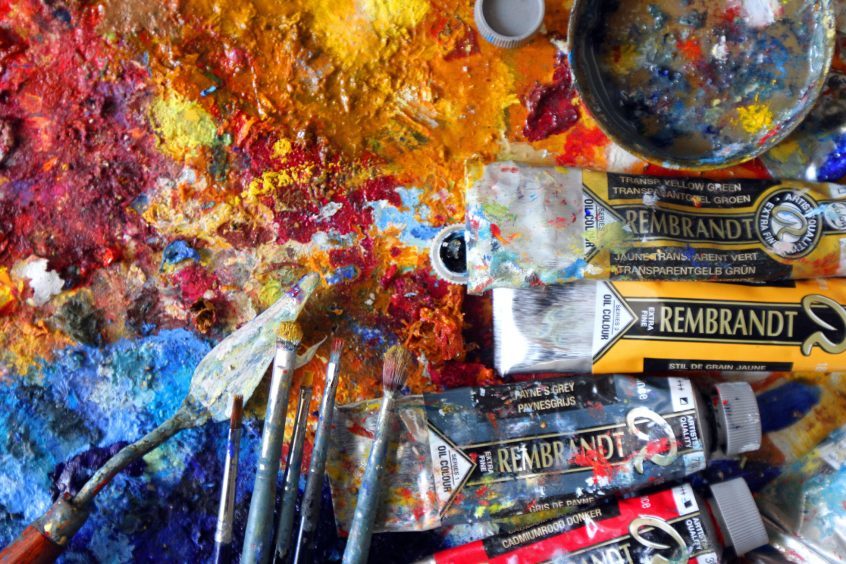 As Wasps celebrates its 40th anniversary, Jonathan, 59, reflects: "I was in my second year at Duncan of Jordanstone College of Art and Design in 1977 and I remember its inception. It's quite incredible that it was 40 years ago – where has the time gone?
"Dundee was a very different place back then and without getting too much into politics the city has made some daft decisions on what to demolish and what to build in its place," he continues.
"Luckily, there's still plenty left, including Meadow Mill and some new, very impressive and exciting architecture now we have the V&A.
"I think Wasps and local private art galleries will slot very nicely into V&A Dundee – it will act as a beacon, and you can already see the city bouncing back and coming back to life with creative businesses starting up.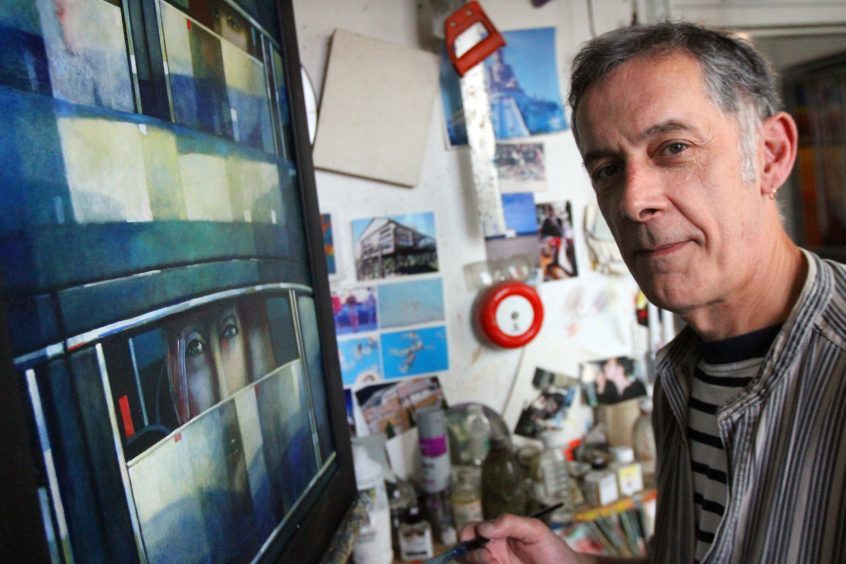 "Dundee strikes the perfect balance between a village and a city, a place where 'A'body kens a'body.'"
To celebrate their 40th anniversary Wasps Dundee will be holding an open weekend October 28 and 29 – visitors will see where artists and designers create their work, explore behind the scenes and buy something unique to take home.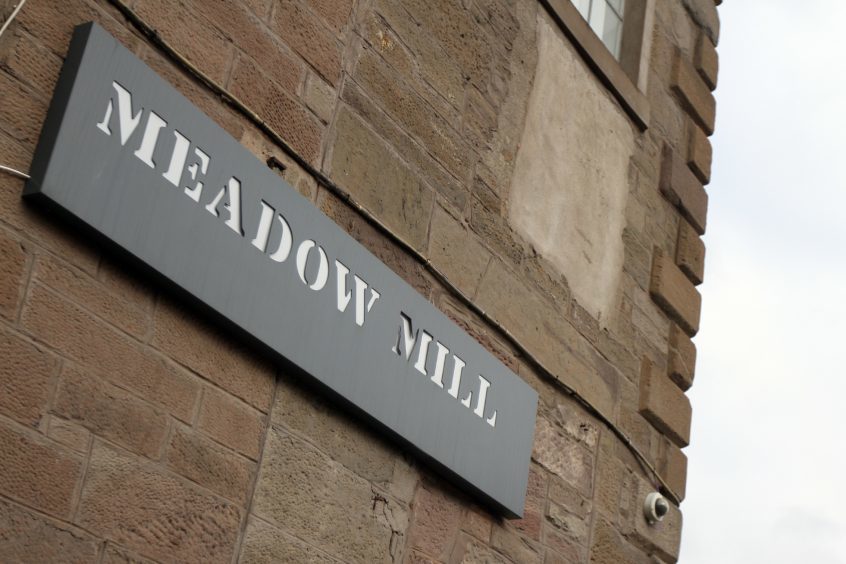 "Everyone is welcome and it's so important to expose children to art," says Jonathan. "I always wanted to find out how painters and designers created something and that curiosity is what will keep Wasps thriving for the next 40 years."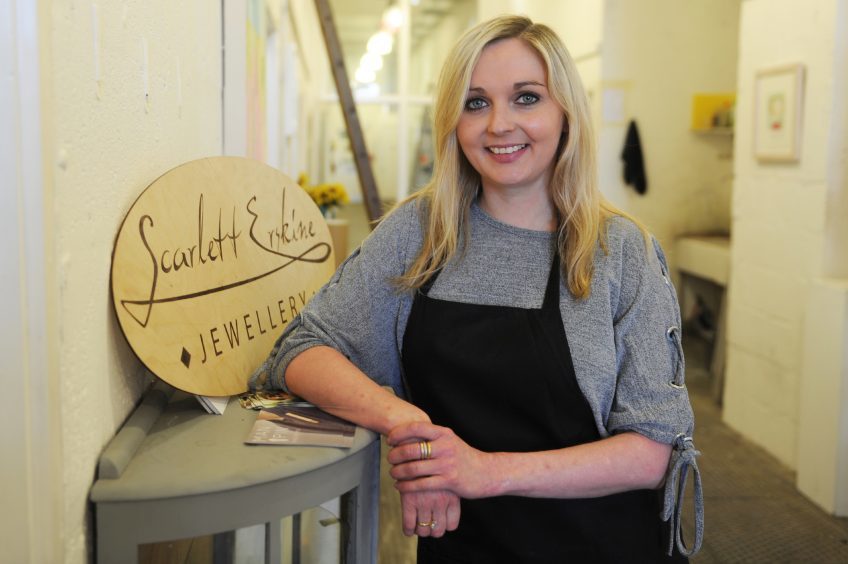 From paintings to pendants, Scarlett Erskine is a jewellery designer also based at Meadow Mill. Having graduated from Duncan of Jordanstone, Scarlett worked on her first collection of jewellery which she launched at International Jewellery London, one of Britain's most prestigious jewellery shows.
Specialising in precious metal and gemstone jewellery with a textural twist, she now makes collections of jewellery for galleries and shops throughout the UK, as well as designing bespoke pieces of jewellery and running make-your-own jewellery classes.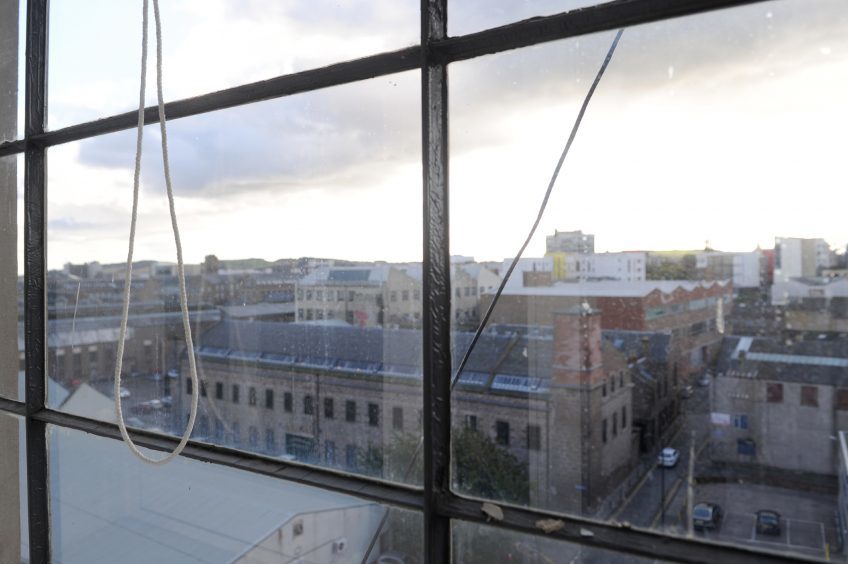 "I love having other creatives around me," she enthuses.
"We can bounce ideas off each other, have lunch together and it's a great space for us to all work together.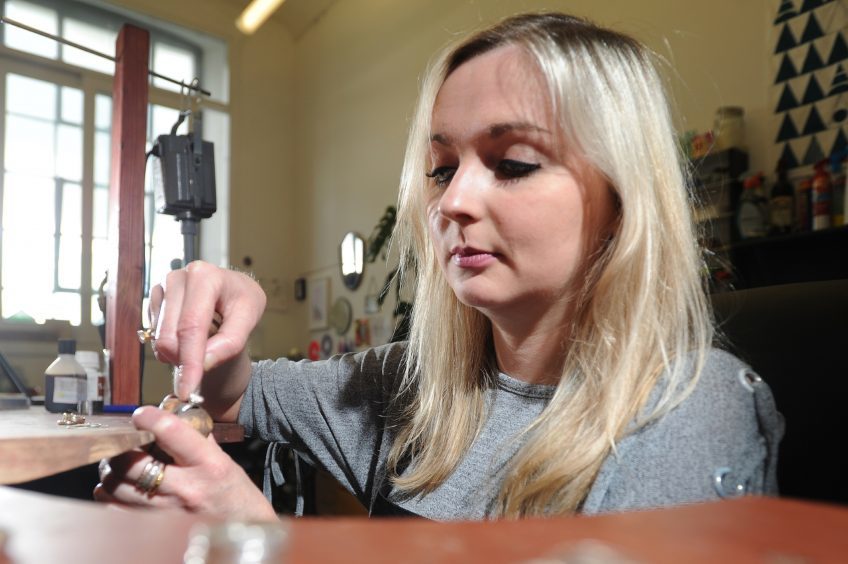 "Jewellery can be a messy job so working from home wouldn't be ideal. I like the fact is it an old mill building and there is still handcrafted work going on in the building."
Like Jonathan, Scarlett is excited by the creative potential offered by V&A Dundee.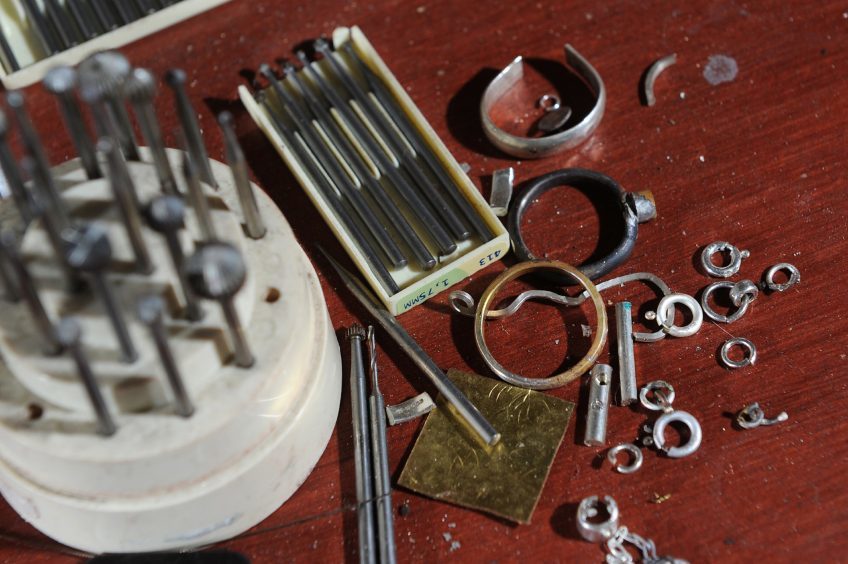 "It's an incredibly exciting time for local artists and designers to have such an established museum put Dundee on the map as a creative centre," she says.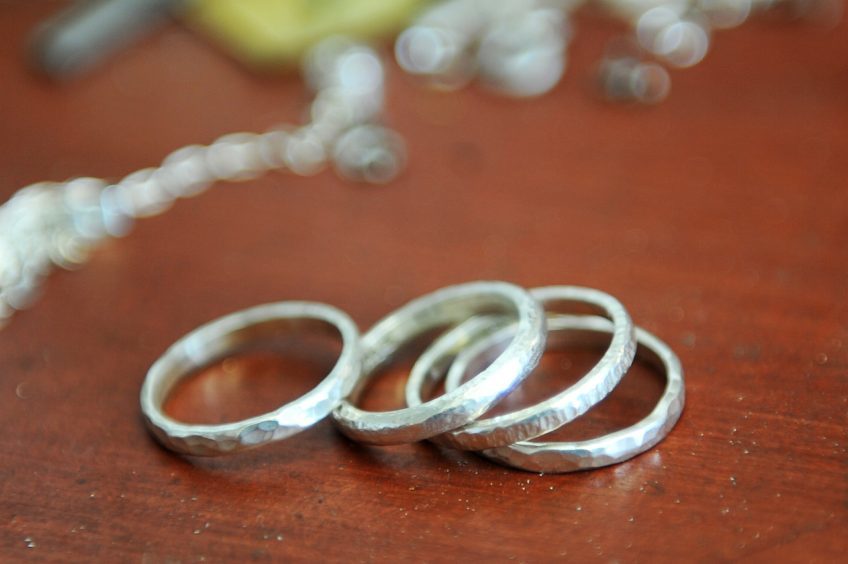 "It will be great if the V&A works with us to showcase what Dundee has to offer as well as the other exhibitions from further afield. I like that Dundee is a supportive city – for me as a jeweller, I know I have a support network from all the other jewellers in the city. We work together to make Dundee known for jewellery instead of working against each other."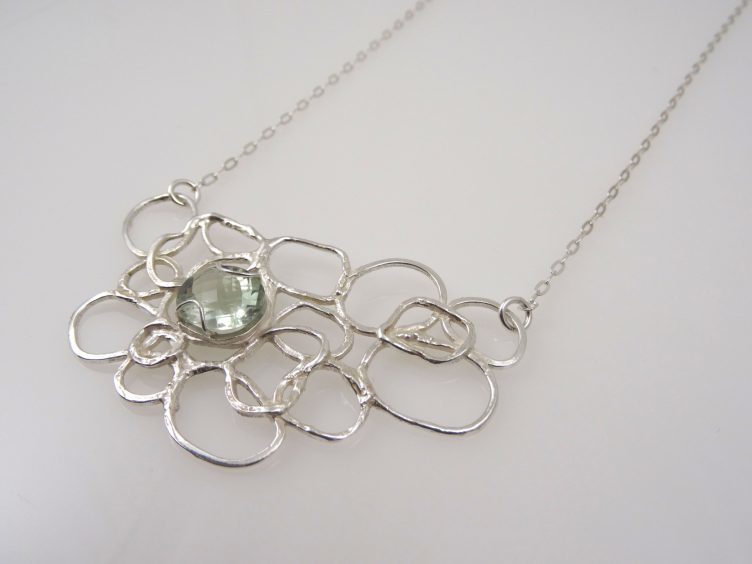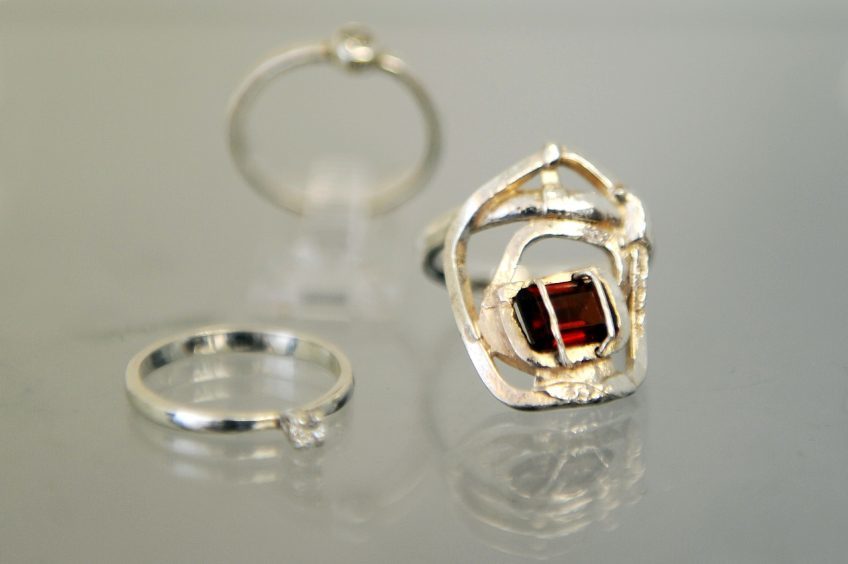 Fashion designer Tracey Stewart has worked in London, Milan, Paris, Glasgow – and now she's proud to call Dundee home.
Her own label, called Min, offers individual, creative fashion, influenced by her love of music and street culture style as well as her favourite Japanese and Belgian designers.
"I've had my studio here at Meadow Mill for four years – the facilities are great and the rent is affordable," she says.
"It's extremely valuable to me to be with a community of other artists and designers. We are very supportive of each other."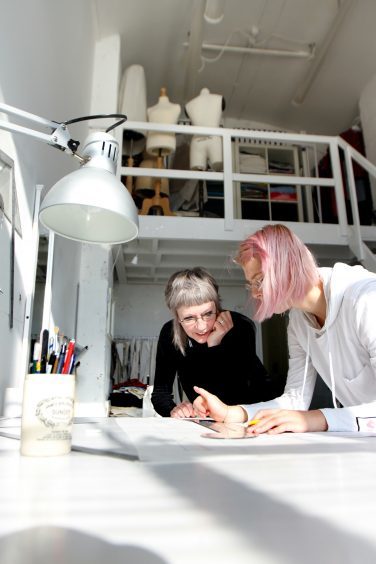 She believes that Dundee punches far above its weight for its size in terms of the amazing array of talented people it has produced and continues to produce.
"I love the beauty of the area, but, for me, it's the folk who make it."
Tracey is proud and excited that the V&A is coming to her adopted city.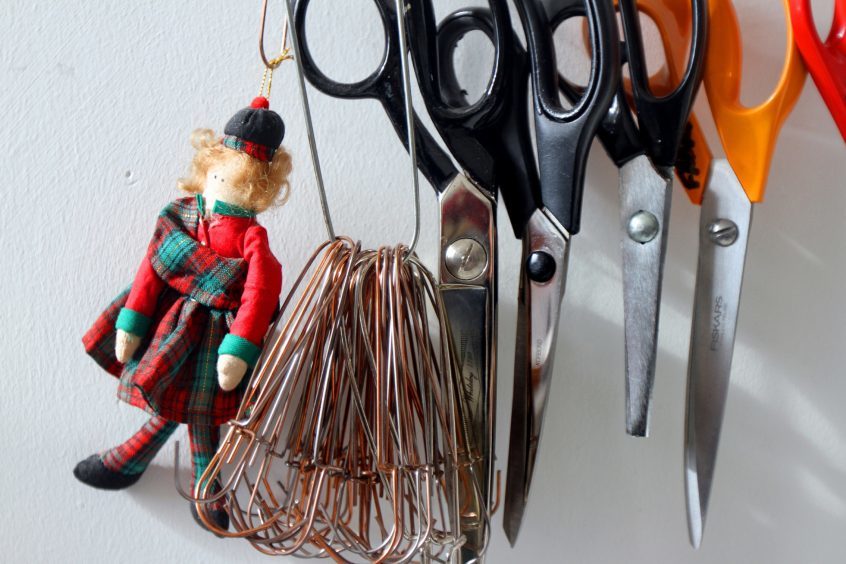 "The influx of visitors who are interested in art and design will be a positive boon for Wasps because it's what we do," she smiles. "It's a great opportunity for us to reach out, not just to the visitors, but to the community, and get involved."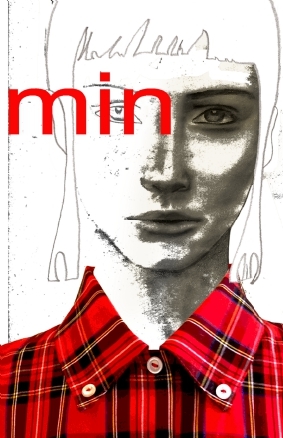 "I'm so proud of Wasps – not only did it start here in Dundee but it has expanded all over Scotland and now, 40 years later, it's still offering affordable facilities and support to artists and designers."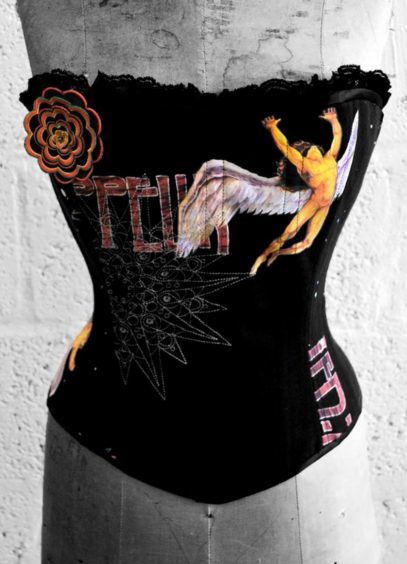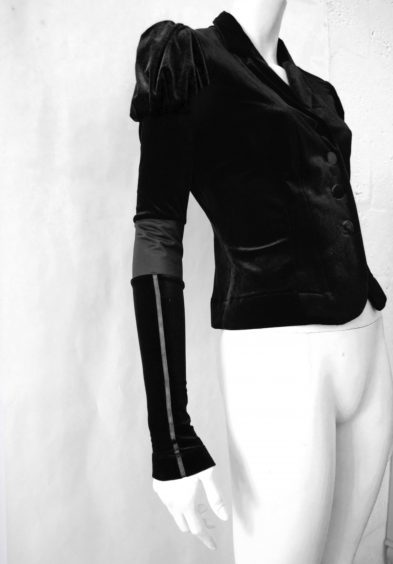 And 40 years from now?
"Dundee has a strong history of creativity and is taking steps to ensure that continues. So, yes, watch this space," she smiles.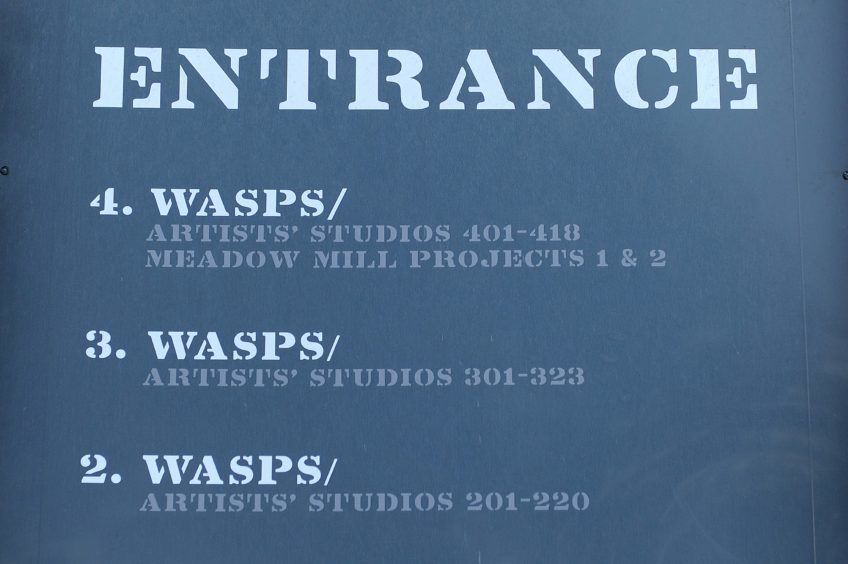 Wasps Open Studios takes place on the weekend of October 28 and 29, 12-5pm, at Meadow Mill, West Henderson's Wynd, Dundee DD1 5BY.
www.waspsstudios.co.uk
https://www.facebook.com/jonathanhoodartist/
www.scarletterskine.com
www.min.scot