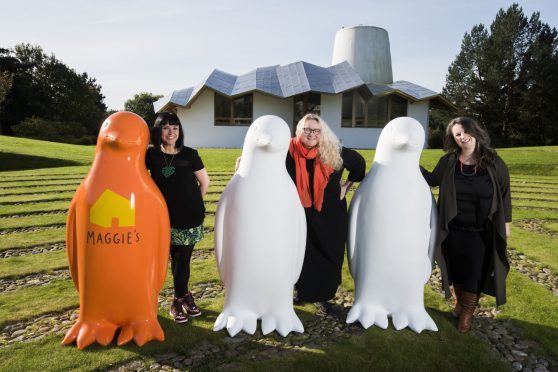 Now that Maggie's Penguin Parade has officially waddled into Dundee, it's time for local artists across Courier Country to get creative and bring the Penguins to life.
Local artist and illustrator Suzanne Scott of WhimSicAL LusH is encouraging people to submit their designs by the closing date of December 11. Once a design is chosen it will be immortalised on one of artist Janice Aitken's original penguins and go 'on tour' for three months before being auctioned to raise funds for Maggie's Centre Dundee.
"Janice's sculpture design is perfect for us artists," smiles Suzanne. "It's a gorgeous big canvas, with so much scope for designs. The penguin has a lovely personality already too, with such an inquisitive and interested expression. It looks like it wants to be part of and join in with any conversation that is happening around it."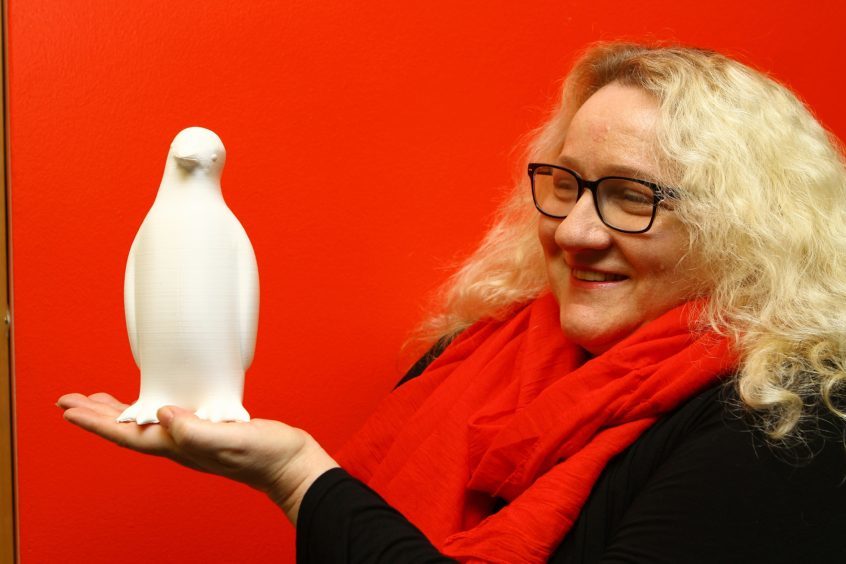 Suzanne enjoyed last year's Oor Wullie Bucket Trail, watching it bring Dundee families and the wider community together as people explore their city and enjoyed the art.
"It also brought the art community together too, as we had a common goal and the perfect platform to showcase what amazing talent we have in our creative city," she says.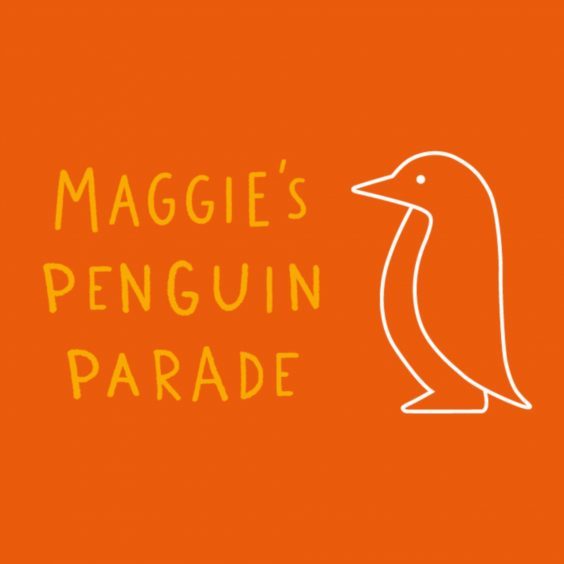 The judging panel will include Janice, Suzanne, her colleague Joanne MacFadyen, and Philip Long, director, V&A Dundee, along with representatives from Maggie's Centres and Wild in Art.
"I can't wait to get all the artists involved. Professional or amateur, big names or not… it doesn't matter," says Suzanne. "What matters is that they have a stomper of an idea that they want to bring to life. I want to see as many local artists as possible get involved again too.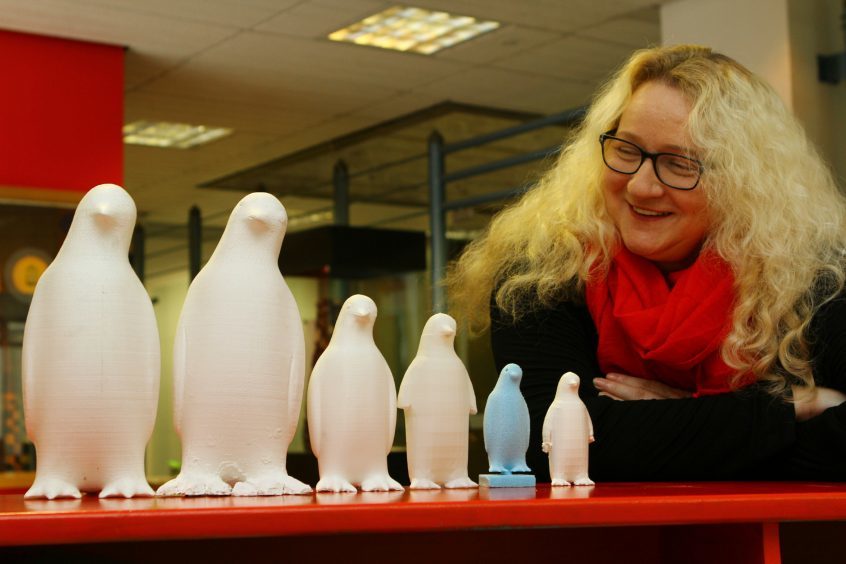 "We will be painting them fancy new feathers, giving them their own stories to tell, turning them into the most incredible characters and coming up with the most eye catching designs possible. There is no limit to the imagination," she continues.
"I'm looking forward to seeing all the designs coming in. If it's anything like last time, it's going to be tough to choose which ones to turn into reality.
"Maggie's is a wonderful charity making such a huge difference to people's lives when they need the support the most. So to all you artists out there: this is such a fantastic opportunity to showcase your artwork to the people of Dundee and beyond. It is also an amazing chance for us to show the rest of the world what an incredibly creative city we have and how talented we all are. It's time to start shouting via our paintbrushes… so get involved."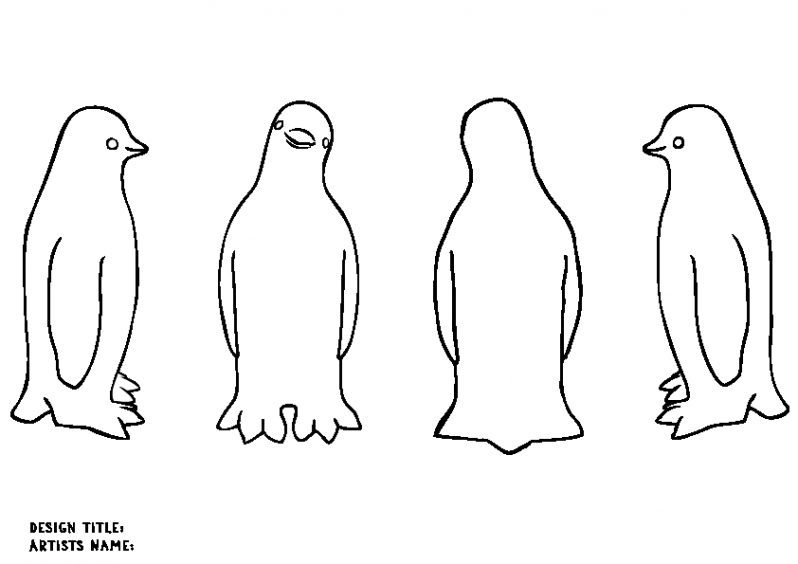 Excited about seeing her 'babies' come to life, Janice Aitken adds: "I'm very excited to see how people will interpret the penguin. It was specifically designed to be a blank canvas, to give the artists a large area to decorate with just enough character to allow for a range of expressions, costumes and surface decoration.
"I personally would like to see some designs that reflect Dundee's place in the creative world, perhaps themed around textiles, design and weaving. I love colour, so I suspect my favourite designs will incorporate lots of colour too.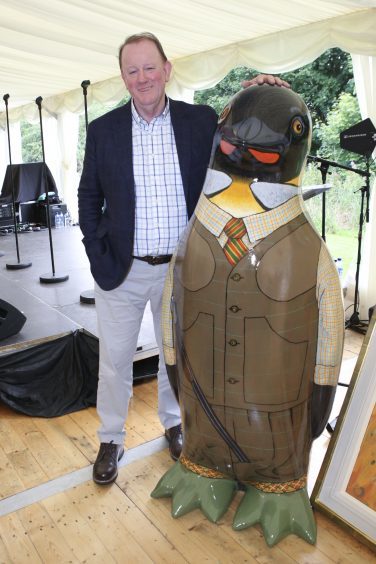 "There's also a lot of scope for designs to look at the environment, given that penguin habitats are under threat from climate change. Designs that celebrate Dundee's innovation and the fantastic scientific discoveries that have been made here would be wonderful.
"As well as asking everyone in the community to get creative, I'll be asking all of my artist and designer colleagues to take part and I hope to be able to attract some designs from well-known people too. One of the joys of this kind of project is that people will always surprise you and I know that the creative community in Dundee will rise to the occasion as they always do!"
Maggie's Centre Dundee was designed by world-renowned architect Frank Gehry and Annie Long, chief of fundraising at Maggie's, is proud of the centre's role in Dundee's creative past, present and future.
"Maggie's feels very much a part of that world and we're really excited to have Suzanne and her team working tirelessly to make the artists' launch happen," she says. "We can't wait to see the Penguin Parade come to life."
It couldn't be easier to submit your ideas. Just visit www.maggiespenguinparade.com to download all the information and the blank penguin design sheets.