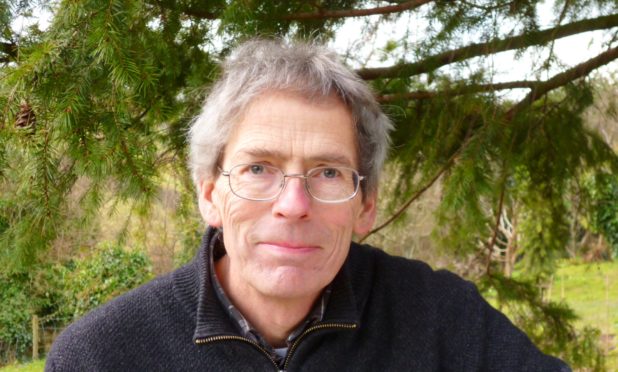 Top children's author Benedict Blathwayt tells Caroline Lindsay about his latest project​.
When my two boys were small they loved a picture book called The Little House by the Sea by an author called Benedict Blathwayt. Never did I think then, as we read it for the umpteenth time, that one day I'd be able to interview him over the phone and discover the inspirations behind the book and his canon of more than 50 charming books.
His award-winning illustrations are always full of detail and his latest publications, Clever Dog, Kip, a board book for tiny tots, and The Sticker Atlas of Scotland, are no exception.
He started as a painter working from his own studio at the age of 17, and held a number of successful exhibitions. Since then he has worked on the Isle of Mull as a dairyman, which inspired his character Bramble the cow, and the scenery in The Little House by the Sea, and in Wales as a wildlife artist for the Nature Conservancy. Today he lives in a small hill farm in Somerset.
"I help with the sheep occasionally but really we've got the best of both worlds – life on farm without the worry," he smiles.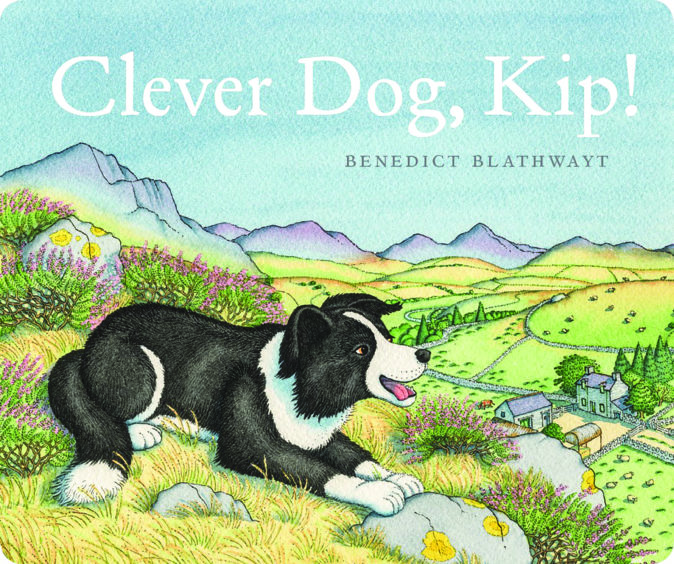 With an obvious affinity with animals, Border collies in particularly feature in his work.
"When we lived on Mull I had a cow dog called Nell who just worked instinctively, he recalls fondly. "Then in Wales we had a sheepdog called Sherpa who was very good with ducks and sheep but no good with children."
Bruno's Band, his very first book, published in 1984, was also inspired by a grey cat he owned at the time called Bruno.
"Bruno was a restaurant cat who played the violin," he explains. "We all went on a family holiday to Brittany camping and there was a South American band playing – that was the spur for the story."
"The Sticker Atlas of Scotland, aimed at the four to nine age group, is a series of regional maps with stickers drawn by Ben for each page.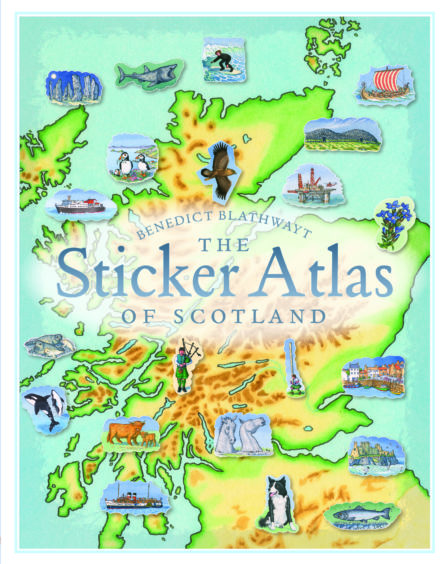 He reveals that at first he was reluctant to do the atlas when publisher Birlinn suggested the idea. "I didn't want to so it because I thought it wasn't going to be a book as such but more of a toy. But in the end I was glad to do it because I have drawn all the maps – they weren't done by computer – and it was left up to me what to include, so it's quite eclectic," he chuckles. "I've still got my old school Philip's atlas  – I used it a lot although I was surprised by how much of Scotland I do know."
When he was a child he was brought up on the Adventures of Tintin and Rupert Bear annuals and they have influenced his drawing style.
"I liked the clean lines with colour flooding each illustration," he says.
Using his oldest son's bedroom as his studio he says: "Even though he moved out ages ago it never really stopped being his bedroom – it's still got his guitar and everything in there. But it has a lovely velux window with a view of the side orchard. Mind you, I might get distracted by the sight of a molehill or something!"
The Sticker Atlas of Scotland by Benedict Blathwayt is published by Birlinn, £8.99.