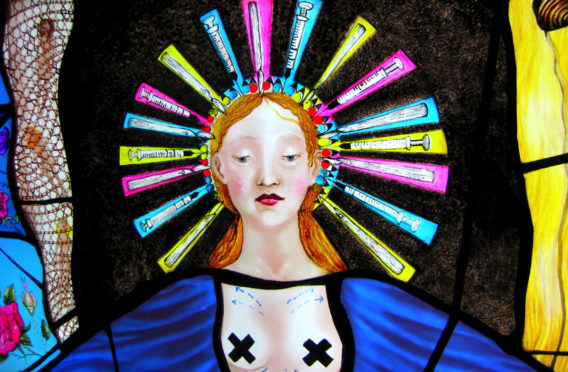 Glass artist Pinkie Maclure uses her powerful designs to tell an even more potent story, discovers Caroline Lindsay
Renowned glass artist Pinkie Maclure admits that life has taken her on a strange journey.
"I have spent most of my life trying to make a living through music," she says. "I've released nine albums and toured around Europe and Russia, but I've always had to support myself in other ways.
"My partner – also a musician – had started stained glass as a hobby and found work making architectural stained glass windows and doors," she continues.
"I was unemployed, so he asked me to help."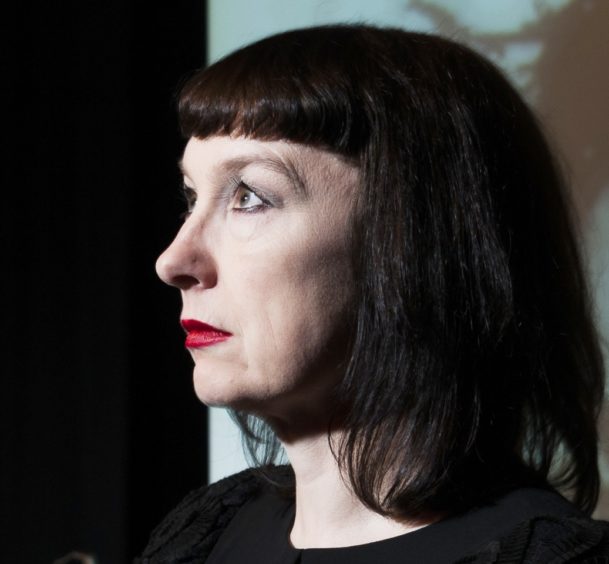 Pinkie, who lives in Tayport, found the work very difficult, dangerous and frustrating.
"It didn't feel creative at all," she reveals. "I disliked the abstract 20th Century designs that we were so often asked to do and I found most modern stained glass ugly.
"However, it was a secure job, so I stuck at it and over the years, I researched its history and I became fascinated by the curious, painted scenes in old church windows – they're like comic strips."
Pinkie bought a book and taught herself the traditional skills of painting, firing and engraving glass.
"I decided to elevate stained glass to be a contemporary art form in its own right, rather than it always being subservient to architecture, religion or interior design," she says.
"I believe the storytelling power of stained glass has been forgotten, while the lazy assumption that it's a conservative art form clings on – this is what I want to challenge through my work."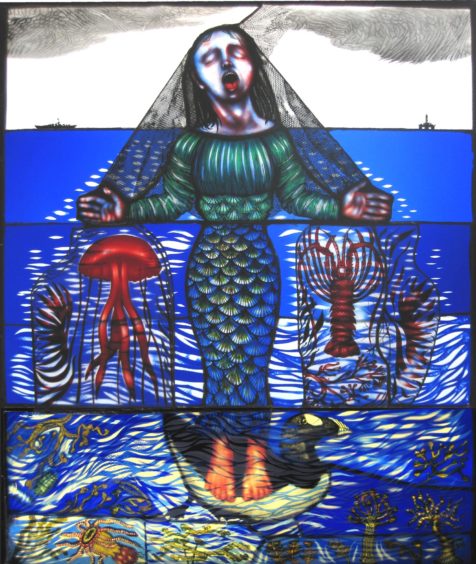 Pinkie's major work Lament for the Seas on a Great Auk will be on display at the Trades Hall in Glasgow September 18-25, along with 17 other renowned glass artists. The event, On The Edge, is part of the Scottish Glass Society's 40th anniversary celebrations.
"This is the first time my work has been shown in Glasgow, so I'm delighted, especially as Glasgow has such a rich history in stained glass and this is such a prestigious show," she smiles.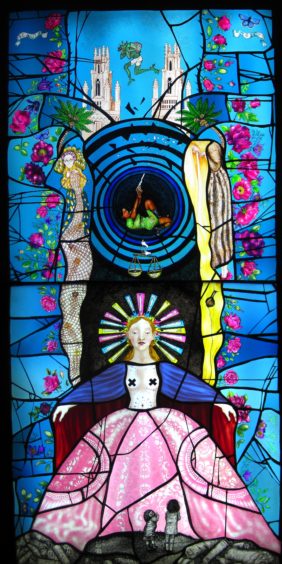 Lament for the Seas on a Great Auk was inspired by sitting on the beautiful white beach at Durness one summer, under idyllic blue skies, only to be faced with the silhouette of a battleship cruising across the horizon.
"Having grown up in the north of Scotland, military and oil-industry related blots on the landscape are a common sight, but people still try to pretend these remote parts of Scotland are pure, untouched," says Pinkie.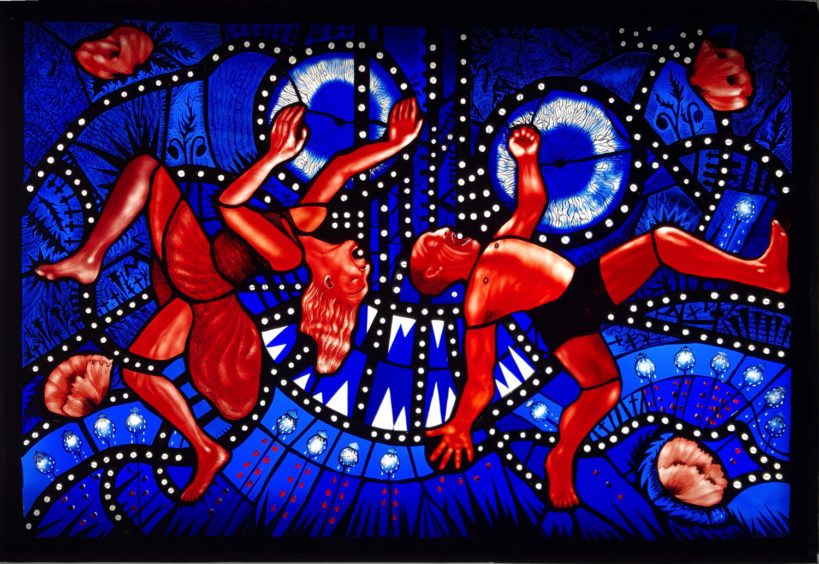 "The figure in the image is singing a lament about the poisoning of the seas and the threat these human interventions pose to nature. She's standing on the back of a great auk – a seabird that was hunted to extinction for man's greed in the 19th Century."
A single piece can take Pinkie several weeks to complete. "I love the sense of history. It's such an ancient art and most of the techniques I use are the same as they were in the 12th Century!" she smiles.