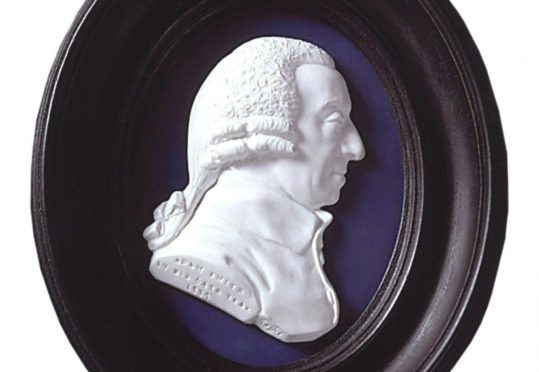 The collection of Scottish tokens formed by the late Michael Paterson has just been dispersed by London auctioneers Dix Noonan Web. Leith-born Mr Paterson collected stamps from the age of 13, but coins became his abiding passion in later life, after the family had moved to Fife. In particular, he built a comprehensive collection of 18th century Scottish trade tokens.
Sold by DNW on October 3, the collection included 15 lots of Angus tokens, eight lots from Perth and nine from Fife, including the rare Adam Smith penny from Kirkcaldy illustrated.
Dating from 1797, this one-ounce alloy 'One Penny of Scotland' shows a bust of Adam Smith facing right with the date and inscription on the observe, with agricultural implements by a busy quayside on the reverse, below the inscription 'Wealth of Nations'.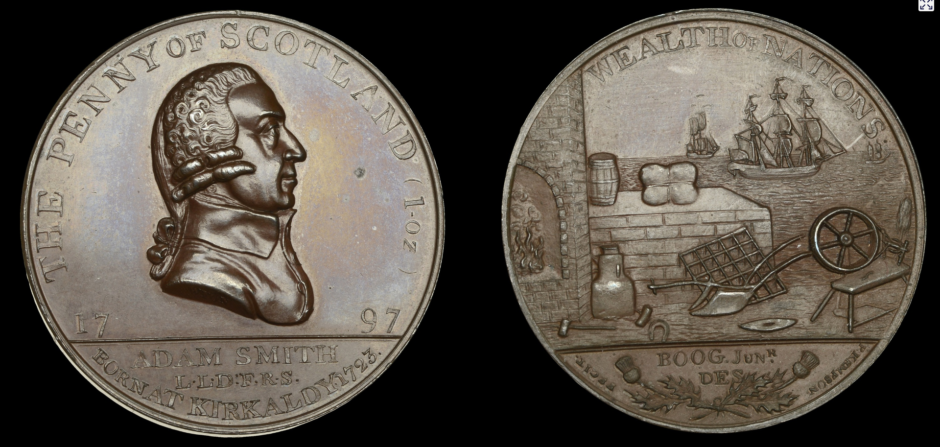 It is inscribed for Robert Boog of Kirkcaldy and bears the foundry mark of Peter Kempson, a Birmingham medallist and button manufacturer.
Kempson struck wonderfully clever single year calendar medals from 1796 to 1826 on his own as P. Kempson (1796-1801), then produced a vast array of medals and tokens in partnership with James Kindon as Kempson & Kindon (1802-1810), with his son as P. Kempson & Son (1810-1824) and finally as Kempson & Co (1824-1825).
Around 1800, he began to produce tokens for merchants and collectors, and the Boog penny from Kirkcaldy is one of the most famous.
Rarely nowadays can an auction house report a 100% sale. The Paterson collection of tokens did exactly that, with the Adam Smith penny eclipsing pre-sale hopes of £900-£1200 to take a sale-topping £2400.
Picture: Adam Smith token, £2400 (Dix Noonan Webb).