Ahead of appearing at Perth Concert Hall on March 11 for a special live performance of From Scotland With Love, Fife musician King Creosote – aka Kenny Anderson – explains to Michael Alexander why he won't apologise for the nostalgia behind the critically acclaimed archive film score.
It was the analogue film made for a digital age – a 75-minute compilation by award-winning director Virginia Heath with a transcendent score by Scottish musician and composer King Creosote.
Now, five years on from the last live performances of From Scotland With Love at the Edinburgh International Festival and Celtic Connections, King Creosote – aka East Neuk-based Kenny Anderson – is performing the show once again with his nine-piece band at Perth Concert Hall as part of a UK tour.
Made entirely of Scottish film archive, Kenny describes From Scotland With Love as a "journey into our collective past". It explores universal themes of love, loss, resistance, migration, work and play.
Ordinary people, some long since dead, their names and identities largely forgotten, appear shimmering from the depth of the vaults to take a starring role.
But the 53-year-old St Andrews-raised musician who tends to avoid the modern afflictions of social media, mobile phones and the internet, makes no apologies for the nostalgic feel to the critically acclaimed show.
"Back in 2013/14 – feeling a bit sorry for myself because I'd broken my ankle – I got word there was going to be this film that was archive footage," he recalls in an interview with The Courier.
"There wouldn't be any narration – it would just be my songs. But it wasn't me putting music to a finished film. This was to be a collaborative element which I didn't quite get at the time. My initial reaction was just to say 'no' because what if I wasn't able to write songs?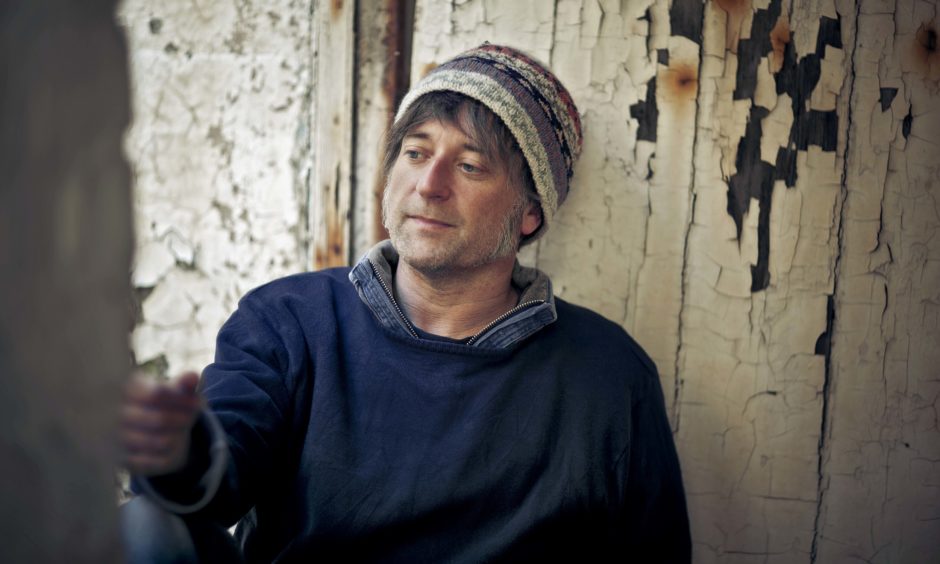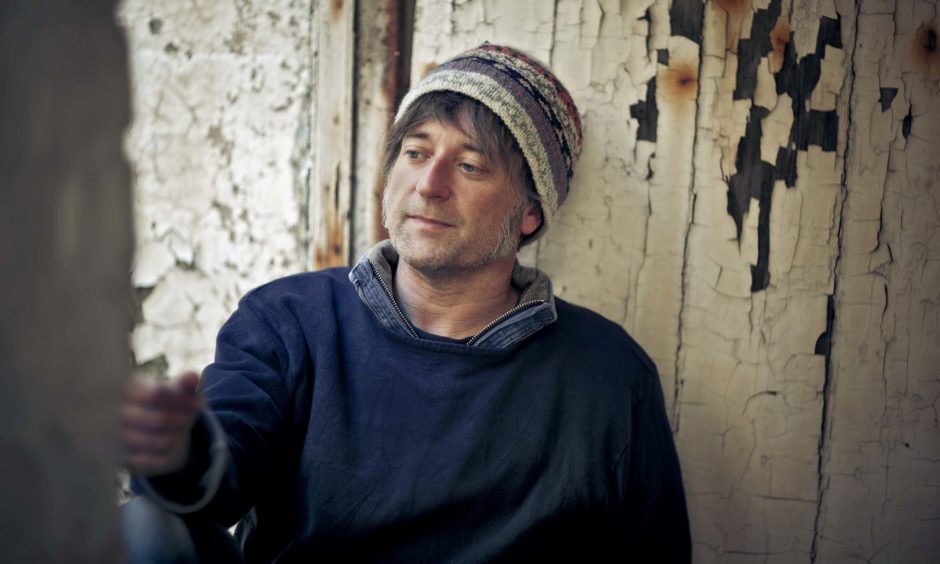 "But I was talked into it basically. Once I met Virginia, she described it in laymen's terms."
Virginia explained that she would find archive footage to suit themes she wanted to explore. Kenny would then write songs that fitted those themes and then she would scrutinise his lyrics and go and find very specific images that would slot alongside.
"At first I baulked at that because I'm not a historian – and I come from a long line of non-historians," laughs Kenny.
"What makes me the official spokesperson for 75 years of Scottish film? 'Whoa! I am not worthy!'
"But then I thought 'wait a minute my family and people I know and their families must have ancestors somewhere in this film.
"This film was full of non-historians and people who don't think they are worthy. People who are bystanders to history, and shy and don't want to be at the front or protagonists in all these movements'.
"I thought 'wait a minute my gran is of an age where this film spans her lifeline and phrases'.
"I was thinking of my dad in the late 70s/80s. So weirdly I was able to put people I know or relatives that I know or stories that I'd heard in the film. The song 'Cargill' took my grand father's middle name for example. It's a fishing song. My mum's side of the family were all fishermen.
"I also wanted to be quite nostalgic about it all, because I do believe the best is behind us."
Kenny admits that in the past he's written some of his best music while coming out of his own "blue depressed periods" and "on the way up".
But when looking at the footage, he was struck by the perceived freedoms that people in the past seemed to have.
"As a musician I always think my dad had a better time of it than I've had," he says.
"When I was looking at the footage you realised the freedoms. Everyone was outside working, the skillset – there's no yellow jackets, people smoke driving buses. I just thought they had a blast and it looks like they had a blast.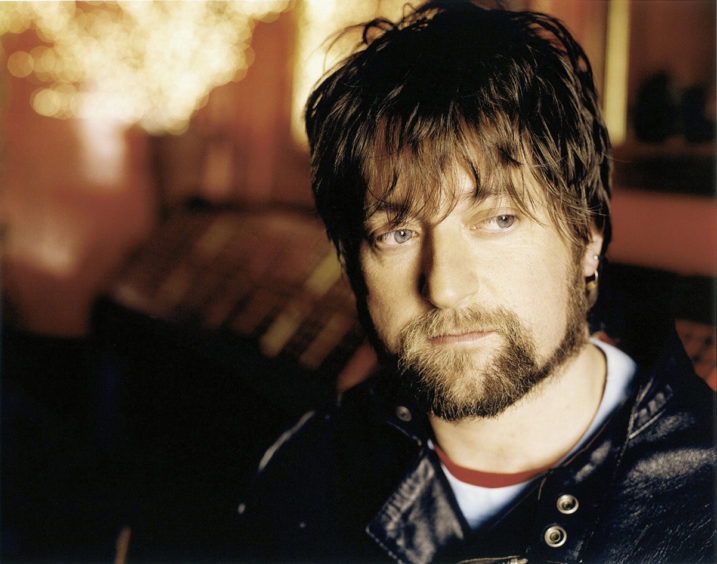 "I made sure Virginia was cool about me being quite nostalgic. I'm not for the internet, I'm not for mobile phones, I'm not for this life that we've carved for ourselves – or did we carve it? I don't know…This life that's been foisted upon us.
"As long as I kept the lyrics reasonably vague and of their time, it was going to be fine."
Kenny explained how the finished piece went "right to the wire".
The Bluebell Cockleshell Song, for example, was originally going to be an instrumental.
That was until the final afternoon when Virginia said 'you know what I think we want a song here!'
Kenny adds: "It just so happened I'd borrowed a book of old Scots nursery rhymes – basically what you hear is what I came up with on the spot. Weirdly it's like a favourite in the film.
"Also you kind of forget, and it should be obvious, that these people have no sense of what's coming in the future. They are at the cutting edge of their time as we are right now.
"I was able to take the worries I had about commenting on them and I was able to say wait a minute they are people like us and they are dealing with things that are being thrown at them with no sense of where it's going."
As Kenny got into his stride, he says he came up with one of his best creations – Miserable Strangers.
"I just felt by the time I got to writing that song I had a real handle on what I was doing," he reflects.
"I wasn't over-thinking it anymore and I was dropping in Fife words and Scots words when normally I would never use words like 'clarty' – I would never put that in a film. "All these kind of phrases I've known my whole life. My dad would use them. My mum would use them.
"My uncles…and suddenly  I'm thinking I can actually roll my Rs, extend the Ss – as long as I pronounce my Ts – I can almost become the Scottish version of myself!," he laughs. "The real Scot!
"I just relaxed into it. It just comes to a real crescendo with that Miserable Strangers because the footage and the lyrics – they are so imeshed. I hear that song, and I see that footage, and I think there's no other song that could go with this any better."
*King Creosote with his 9-piece band provide a live accompaniment to the film 'From Scotland With Love', March 11, Perth Concert Hall, www.horsecross.co.uk