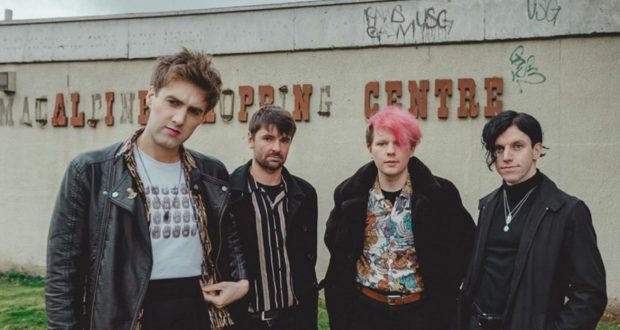 Need some company in isolation, some inspiration to chase away any lockdown blues? Andrew Welsh looks at new music from talented Tayside bands
A host of bands from Courier Country's fertile music scene have new offerings demanding attention.
From established artists with decades of industry experience behind them to upcoming unsigned talents, there's no shortage of fresh and exciting recordings worth checking out…
*** One of the biggest names to have unleashed new material is Dunfermline's Skids and Big Country six-stringer Bruce Watson, whose latest opus is a  collaboration with his guitarist son Jamie and American songsmith and podcaster Thomas Kercheval.
Incredibly, the Watsons completed WKW's nine-track Men Of Steel without ever meeting their Washington-based foil in person, instead all the tracks were worked out in their respective studios in Fife and the USA.
Crowdfunding secured a CD release after the trio had previously dropped the blistering digital EP Hands Across The Ocean in 2018. "Tom's always been a big Skids and Big County fan," explains Bruce.
"He'd been writing his own music as well and I thought it might be an interesting collaboration and it was never going to cost money. Playing the songs together's going to be difficult but you never know. If we ever get out to America it'd be great to hook up with him."
Watson snr says sending song parts via the internet was the only sensible way to go given both The Skids' and Big Country's hectic schedules last year. "It was always a pleasant surprise when Tom did something new and I'd get to hear it," he adds.
"Then Jamie and I would add our guitars on top and send it back to him. It was just an interesting way of working."
Renditions of late Big Country frontman Stuart Adamson's early Skids composition Nationwide and his 1990 B-side Troubled Man are included on the album, alongside a version of Rabbie Burns' Killiecrankie.
Full tracks plus demos, bonus tracks and instrumental versions are available to check out at the band's website wkwmusic.com/music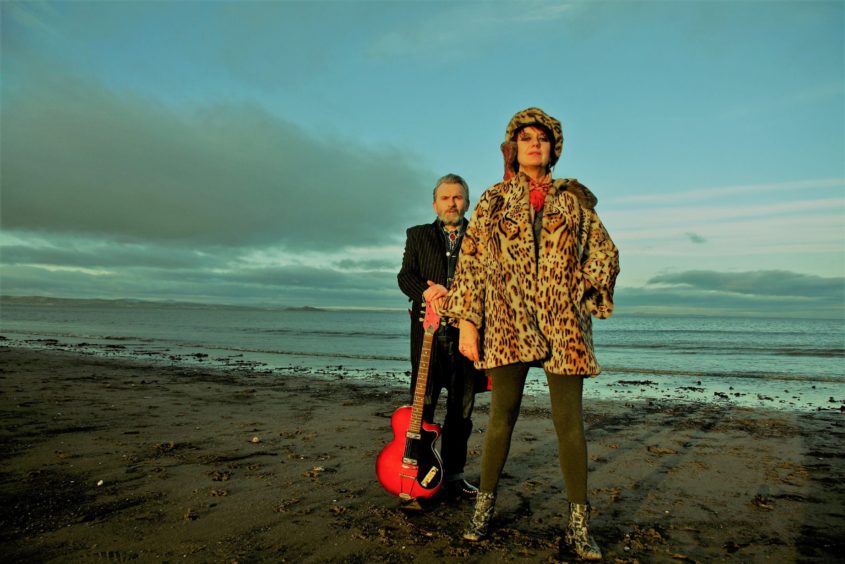 *** Another kingdom legend with intriguing new work is Rezillos frontwoman Fay Fife, whose breaking outfit The Countess Of Fife have unveiled their debut EP.
The insurgent country four-piece — Fay's joined by Allan McDowall (guitars), Garry Pycroft (bass) and Nora Noonan (drums) — have a studio LP on the way and as a teaser they're putting out four live tracks recorded at the MacArts Theatre in Galashiels in November.
Included on the EP are Humans Are A Bad Breed, Take Me To The Grave With A Broken Heart, Angel In My Pocket and Don't Dress Me Up, with COF samples available online at Bandcamp.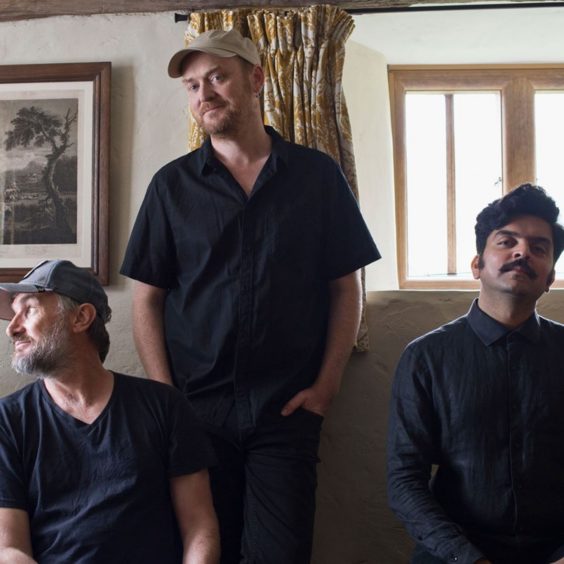 *** East Neuk neo-folk troubadour James Yorkston has added to his extensive oeuvre with Navarasa: Nine Emotions, his third album in four years with jazzer Jon Thorne and sarangi maestro Suhail Yusuf Khan.
The latest LP — clips are available via Deezer — picks up where freewheeling previous offerings Everything Sacred and Neuk Wight Delhi All-Stars left off, fusing the trio's diverse influences alongside original takes on Burns, Sufi poetry, Dick Gaughan and Amir Khusrow Dehlavi.
Meanwhile, Yorkston's fellow Fence Collective founder Johnny Lynch has also been busy, putting out his fifth album under his Pictish Trail alter ego. Nowadays signed to English indie Fire Records, the St Andrews University graduate's latest synth-fuelled art pop offering Thumb World can be heard in full at Spotify, with clips also available at his pictishtrail.co.uk site.
*** In Dundee, many of the hottest new sounds are on the city's Assai Recordings imprint, including a limited edition vinyl pressing of electro popsters Echo Machine's debut LP Instant Transmissions — a high entry on both Scottish and indie shop charts earlier this month.
Comprising Gary Moore (vocals), Mike McFarlane (guitar), Ben Doherty (bass) and Lewis Bage (synths), the Killers soundalikes formed in 2018 from the ashes of alt-rockers The Mirror Trap.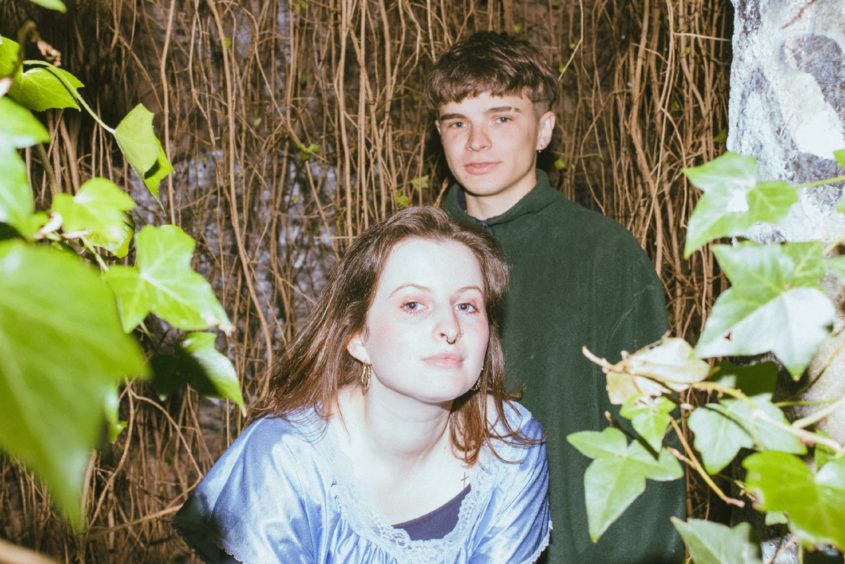 *** Assai are also behind dream pop exponents St Martiins' first-ever 12″ single, with a scheduled release next month.
The Hoping For The Worst green disc boasts seven tracks from Katie Lynch and Mark Johnston, including I Saw The Moon, Want God and Holly's House, and like Echo Machine's album it's streamable on Spotify.
*** Another big offering from Keith and Claire Ingram's label is a first wax pressing of the 1997 debut album from Swiss Family Orbison, featuring ex-Danny Wilson guitarist Kit Clark. Including the euphoric single I'm In Love, the hook-laden set's due out next month with bonus material, and like Assai's other vinyl it's a 300-copy coloured pressing available to pre-order from the Union Street shop or online.
*** Monifieth songsmith Grant Irvine's debut single Waterfalls under his new guise Dev Green has remixes from Beta Waves and Ado on Spotify. The ex-Model Aeroplanes guitarist's band Magnum Haus are taking a sabbatical.
*** Another Angus export is Kirriemuir teenager Katie Nicoll, whose five-track debut EP Laugh A Bit Longer has gone live on the big online platforms, while Perthshire skate punks Pmx's latest album Crtl Alt Del is available to download.