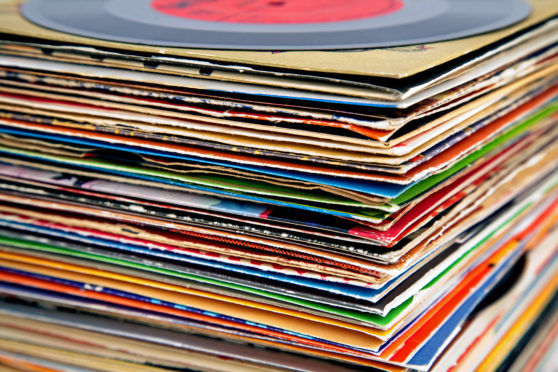 Murray Chalmers reveals the soundtrack to his life and the music that is helping him get through lockdown.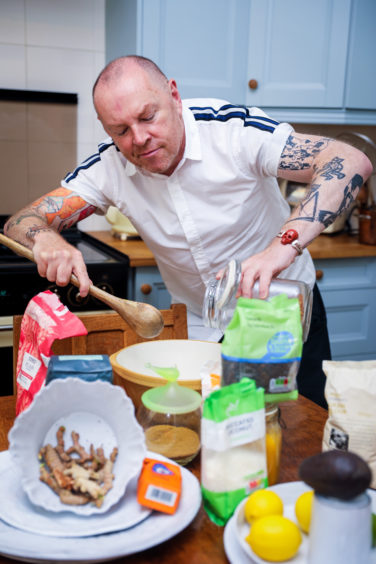 If music really is the food of the soul then there's surely never been a time in our lives when we need our souls nourished as much as now; certainly mine could do with far more sustenance than my belly which seems to have stealthily taken on the guise of a Sumo wrestler – yet without the physical or mental benefits of being able to throw annoyingly close joggers aside on my daily walk.
Five weeks in, sitting at this dinner table set yet again for one, with only my shattered psyche for company, the sitting room starts to feel like the set of a particularly intense and bleak Ingmar Bergman film, pared down to just one character and no plot.
Literally there's nowhere to go and that's why, when you take just your mind on a trip, some days you're going to hit a cul de sac, trapped on the Circle line with just the empty sound of silence – except for the maddeningly slow sound of a ticking clock measuring the seemingly interminable passing of time until wine o'clock. But what's for dinner à un?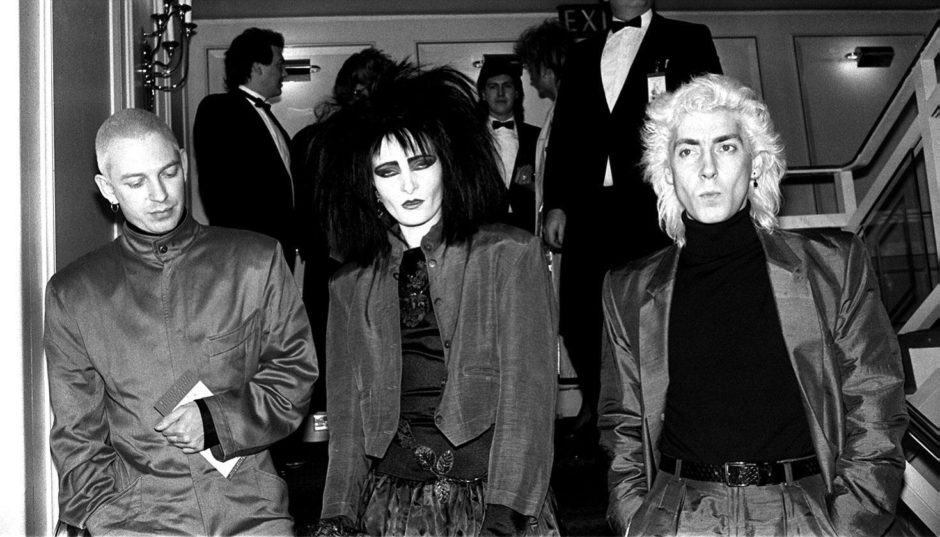 Oh look, it's that gnarled old celeriac still left over from last week's veg box delivery and some chicken that's two days past its eating date – but it smells ok so you'll live a little and risk it.
At times like this you could believe that only celeriac and cockroaches will survive Armageddon, and to be honest I wouldn't put my money on the 'roach over the root veg –  celeriac seems to grow larger, hairier and uglier the older it gets, and that's rarely a good thing in anything.
I'm actually a reasonably upbeat person but inertia took me over quite abruptly at times in this lockdown, swiftly joined by sloth's partner in crime – the brain mugger that is despondency; by the time this happy couple joined hands with an unrecognisable me bellowing All By Myself into a wooden spoon, a half empty wine bottle and a mirror, the game was over for that day.
If the sack had been any rougher when I hit it that night I would have scratched and bled myself to sleep, such was my feeling of loss, a martyrdom which I selfishly and dramatically accepted on behalf of the entire world. Really, a giant's shoulders couldn't have supported enough chips for me to wolf down that bad day.
Only the emergency prescription sent from my doctor for the wonderfully named Stilnoct sleeping pill could offer a swift enough gallop into the valley of the dolls – a chance, finally, to wrap your troubles in dreams.
Also, blissfully, my last irrational waking thought was that I don't think anyone has yet perfected the knack of being able to eat whilst asleep – such a bonus to we Sumos in these trying times.
Freedom
Happily, today is a new day – as is tomorrow, and the many days of joyous freedom we have to come.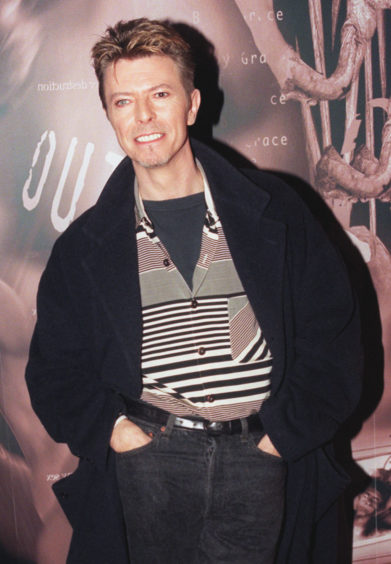 What's getting me through, apart from cherished conversations with friends, is the following: wine, cooking, The Windsors, BFI films on my telly, reading, art, cycling, the sound of the waves, reruns of 'The Golden Girls' and music.
My cat is obviously outwith all those props in that she is classified as human; the fact that I speak to her throughout the day places her firmly yet possibly pathetically in the category of 'conversations with friends' – albeit a friend who sleeps most of the time, eats when she's not sleeping and, when not sleeping or eating, occasionally gives me a damn good biting to remind me who's boss.
In the brief moments between those times we communicate perfectly although the day she starts replying in English is the day I will declare my insanity to all. Let the confinement end before this happens.
Sadly, one of the things Simone and I disagree on is music – she hates it and won't let me play it when she's in the room. She especially hates female vocalists and most of my favourite singers are female. So I move around the house because I need to have music every day, especially right now.
I was given a record player in 1964 at the age of 5 when we lived above my dad's ironmonger shop in Dunkeld (amazingly the shop is still there and very similar to when my father ran it).
The first record I ever remember playing was Furry Murray by The Tradewinds, which had been released on RCA Victor in 1959, the year I was born. I assume my parents gave it to me for that reason; I played that song over and over again as a carefree kid, so happy to be immortalised on vinyl that I used to giggle every time it played. It still sounds great!
Yul Brynner
Now though, 55 years later and with hair that requires more of a headcut than a haircut, the lyric seems cruelly prescient; "Furry Murray got a Yule Brynner haircut, big head like a 2 x 4, Furry Murray got a Yul Brynner haircut, now Murray ain't furry no more ". It went on to mention the high school hop, where all the girls think Murray is cute despite the fact 'his boy head looks like a ripe grapefruit (as you will have guessed, Yul Brynner was bald).
We didn't have high school hops in Dunkeld so the idea of being baited as a ripe ambulatory citrus fruit was spared me, at least for a few years.
When I think of this record, funnily enough, I immediately remember the sweet fug of condensed milk turning into the ambrosial nectar that became 'Swiss milk' tablet cooking on my mum's stove.
She would always play music around the house and she would always make tablet for me so the two memories are inextricably entwined; Mum was a bit of a rocker at heart and would play stuff like Little Richard whilst my father was older and into Sinatra.
Although it wasn't an incredibly happy house there was always music playing, which gave a veneer of normality – or maybe it just covered up the shouting with a different kind of noise.
But from this age onwards I now realise that so many of my food memories are linked to music, and vice versa.
In Dundee in 1977 I remember my mother cooking steak and chips (which we had every Saturday, rain or shine) in our council house off the Kingsway, singing along to a cassette I'd taped of the first Siouxsie and the Banshees session on John Peel.
Staccato
I was so obsessive I would play it all around the house and my mother became quite the avant garde early adopter, not quite emulating Siouxsie's staccato delivery with her Scottish burr but eventually getting the lyrics word perfect to quite arcane, challenging songs that wouldn't even be released for a year.
Music would become such a part of my life that it eventually gave me a career. It's still my job and, along with writing, it's still my passion, even if the adolescent stomp of glam and the strident rush of punk have been joined over the decades by so many other strands of aural pleasure, most notably jazz and classical.
There is only one rule – never heavy metal or prog rock, in the kitchen or anywhere!
Saturday night
For me, nothing now beats the joy of Saturday night, Classic FM gently purring, a glass of wine by my side and something unctuous and fragrant bubbling away on the stove. Friends are chatting next door whilst I putter around the kitchen, feeling blissfully, totally at peace with myself and the world.
It doesn't have to be Classic FM, because in truth the presenters can be annoyingly smug, but if not that or Radio 3 then it's probably Chet Baker, Miles Davies, Nina Simone, Sinatra, Scott Walker or Nat King Cole – nothing that's going to intrude on my reverie.
Many friends choose dance music or BBC 6 music (my friend Paul says that Groove Armada's Late Night Tales is perfect for cooking) whilst my sister, a professional chef and ex- raver, listens to Horse Meat Disco on Spotify.
I certainly don't want anything that will energise me so probably the closest I'd get to contemporary music would be something like Eno's ambient albums although some put too much Ambien into the ambient, even for me.
David Bowie's gorgeous Young Americans is always a mood-setter, as are the Cocteau Twins whose album 'Heaven or Las Vegas' was singled out by a friend from LA as his absolute favourite album to cook to. Funnily enough a lot of people claim this album has magical powers of eroticism too so, unwittingly, the Cocteau Twins cover the waterfront of two of our primal needs.
Meanwhile business advisor Russell Brown reverts to classic late '80s, early '90s hip hop for cooking – "there's something about the general pace and storytelling that helps me focus and gets me in the right rhythm. Possibly also adds to the don't **** with me attitude that I seem to develop in the kitchen".
Kinneuchar Inn
The most surprising story about music to cook to comes from James Ferguson from the Kinneuchar Inn, winner of two Courier Menu awards this year. James used to play piano and went to the Birmingham Conservatoire to study music; both his parents were soloists with the English National Opera.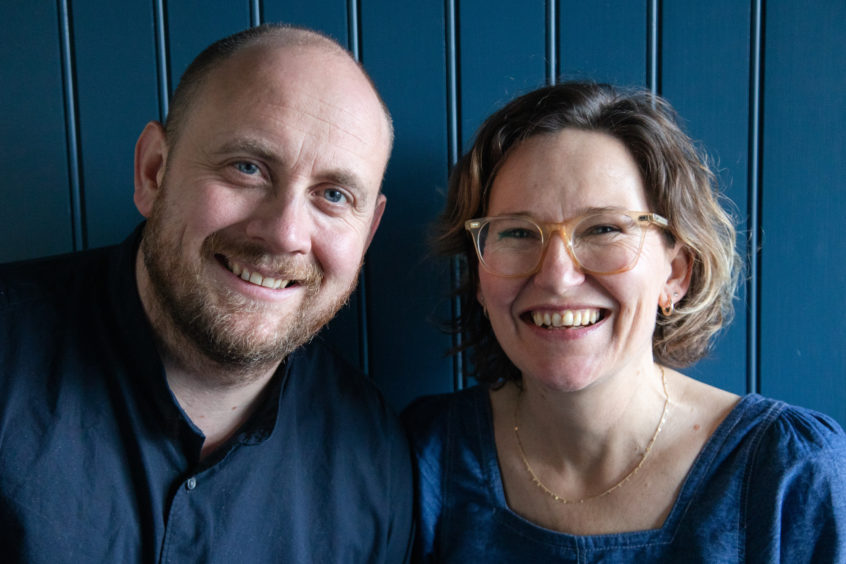 One of the things he loves to play in the kitchen is Glenn Gould's beautiful Goldberg Variations from 1981, plus any Puccini opera, as well as Stormzy and Dave.
The thought of great food being created to the exquisite music of Bach followed by the Mercury and Brit award winning brilliance of Dave's "Psychodrama" is reason enough to be banging at Kinneuchar's doors when we're all back to a form of normality. If music be the food of freedom, play on!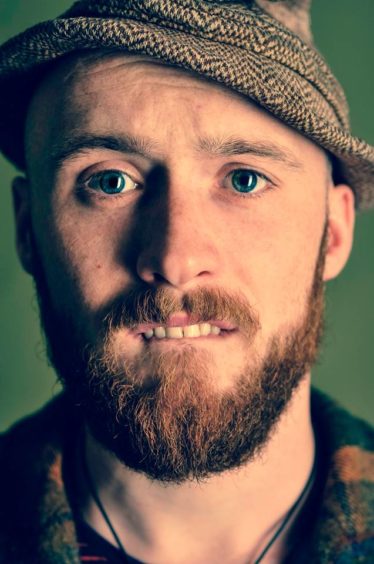 Renowned Dundee musician Gavin McGinty of Sinderins has compiled his playlist for cooking and clattering along to:
Big Thief.                       'Not'
Eaves.                           'Dove in your mouth'
Father John Misty.        'Nancy from now on'
Bob Dylan                    'Cold irons bound'
Kate Tempest              '4th and vine'
Richard Thompson.    'Dad's gonna kill me'
T Bone Burnett           'Palestine Texas'
David Bowie              ' 'Tis a pity she was a whore'
Villagers                     'The Waves'
LAU                           'First homecoming'