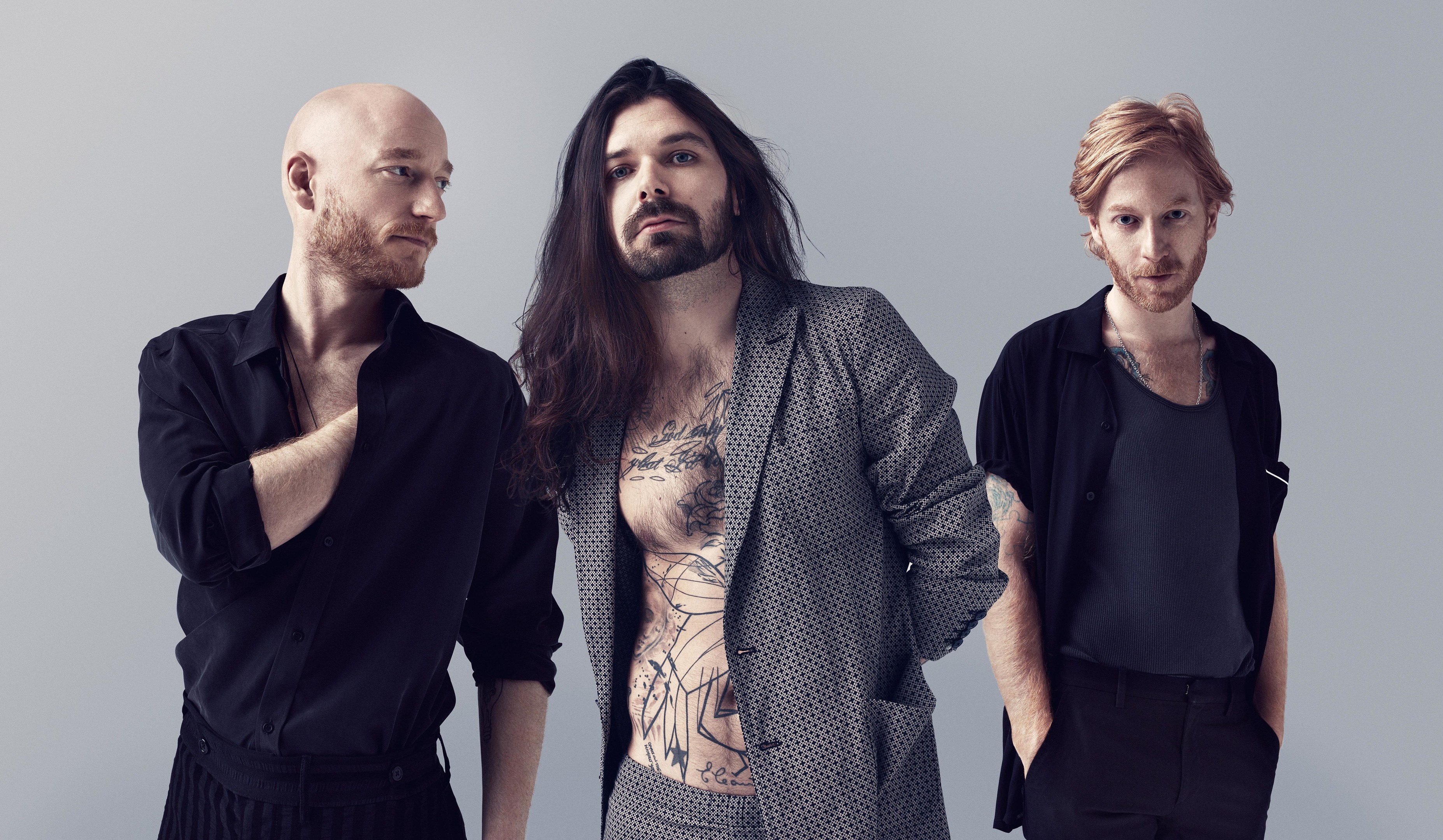 Kilmarnock rockers Biffy Clyro are set to get back on the road for their first tour since 2014.
With a busy weekend ahead of them (headlining Glasgow's Summer Sessions, plus a return to Reading and Leeds Festivals), Simon Neil and co have now announced a rare show in northern Scotland to bookend their extensive European run, taking place at Aberdeen Exhibition and Conference Centre's (AECC) GE Oil & Gas Arena on 30 November.
Neil first convened the group as an experimental high school band with twins Ben and James Johnston under the name Skrewfish back in 1995 and they've gone on to achieve platinum status twice since those humble beginnings.
The trio – now joined on tour by former Oceansize guitarist Mike Vennart – released their seventh LP 'Ellipsis' in July, marking Biffy Clyro's second consecutive studio release to reach number 1 in the UK Albums Chart.
Speaking to Noisey about the album's creation, Neil revealed that they had latterly found more inspiration in Kanye West's approach than any contemporary guitar band. "Why is Yeezus dropping with more punk attitude, breaking the rules and ignoring the mainstream more than any rock music out there?"
Tickets for the Aberdeen date will go on-sale at 9am on Friday 2 September; the AECC anticipate a sell-out after the success of their last appearance at the venue in 2013.