Despite an explosion in digital and streaming music, vinyl record sales are at their highest levels since the mid-1990s. Michael Alexander visited Courier Country's best known surviving independent record shops to find out why.
It is one of the greatest comebacks in music history.
During a period of declining music sales, the vinyl record trade grew for the eighth consecutive year in 2015 with more than two million LPs sold in the UK.
That's the most vinyl records sold since 1994, and, according to the Official Charts Company, 2016 looks like being another record year with sales up 61% during the first quarter.
However, while people might be shelling out for old-school records, that doesn't necessarily mean they're actually listening to them.
A recent ICM poll revealed that 48% of people who buy vinyl don't even play their discs.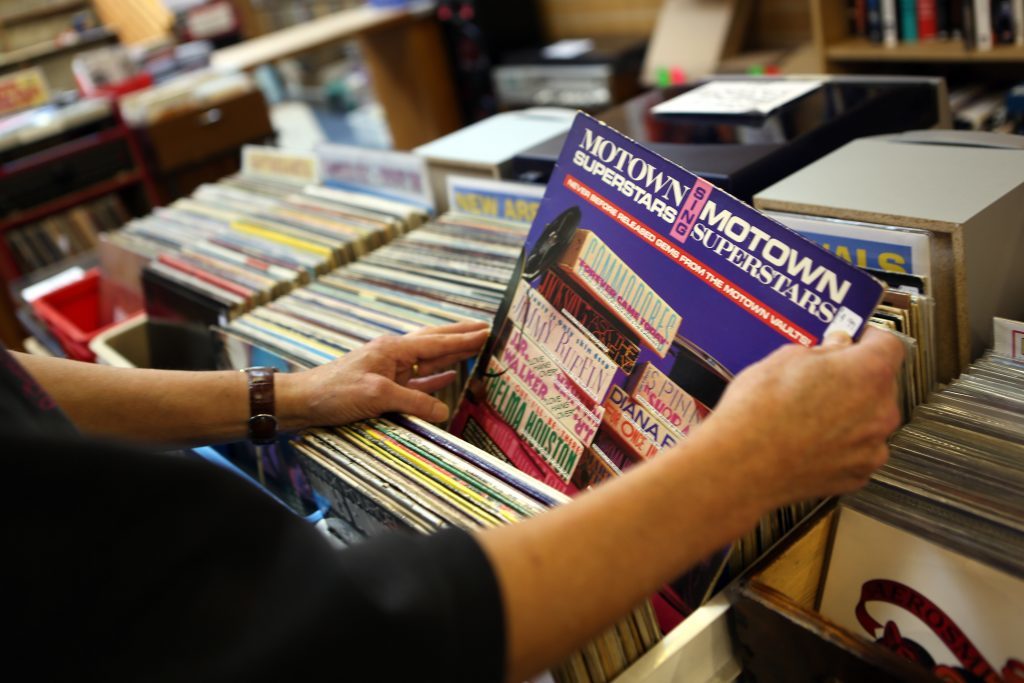 So what's the story (morning glory?).
Down at Groucho's legendary independent record store in Dundee's Nethergate, a funky James Brown tune is blaring from the speakers and the familiar scent of foostie second hand record sleeves fills the air as I seek out the expertise of proprietor Alastair 'Breeks' Brodie.
Edinburgh-born Breeks – nicknamed at school after an Oor Wullie character – has charted the mixed fortunes of vinyl since he opened Groucho's in August 1976.
Whilst the 62-year-old adopted Dundonian can't see vinyl ever returning to its 1970s and 1980s heyday, he reveals many people are buying records solely for collecting purposes.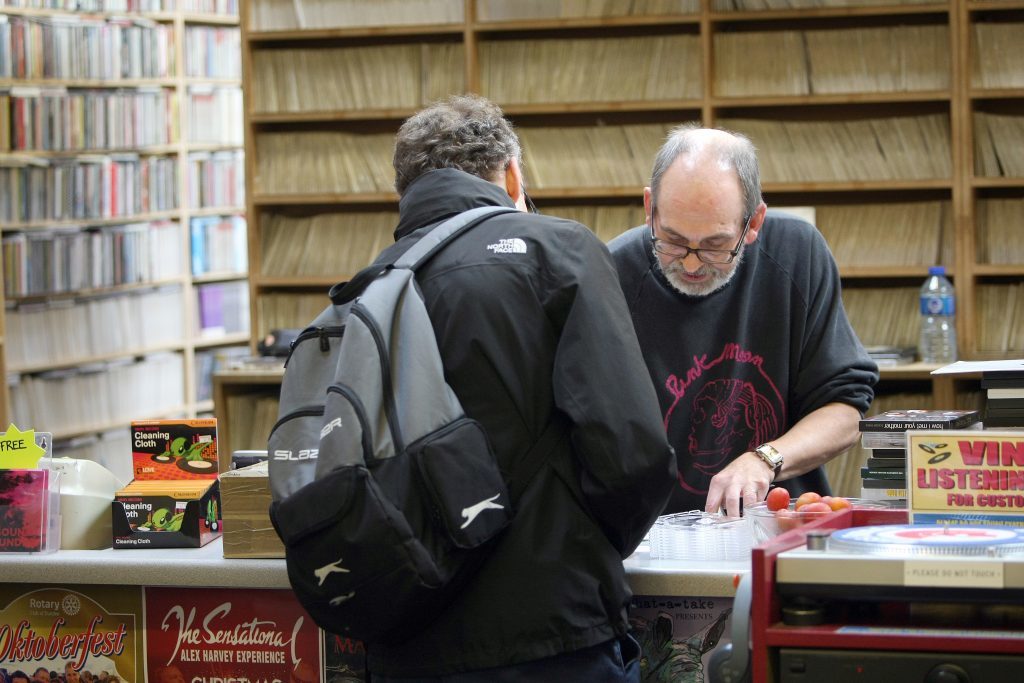 "Many are middle aged men who are trying to replace the collections they regret getting rid of 20 or 30 years ago," he says.
"Others belong to a new generation that appreciate the rich, clear and more authentic sound that vinyl analogue recordings have over digital.
"In an era of streaming music and internet downloads, and following the decline of cassettes and CDs, another prevailing attraction is the tactility of vinyl and the artwork of album covers that made many the stuff of legend."
Breeks is in no doubt that good classic rock, reggae and dance will always sell.
But Groucho's staff never try to predict customers' musical tastes.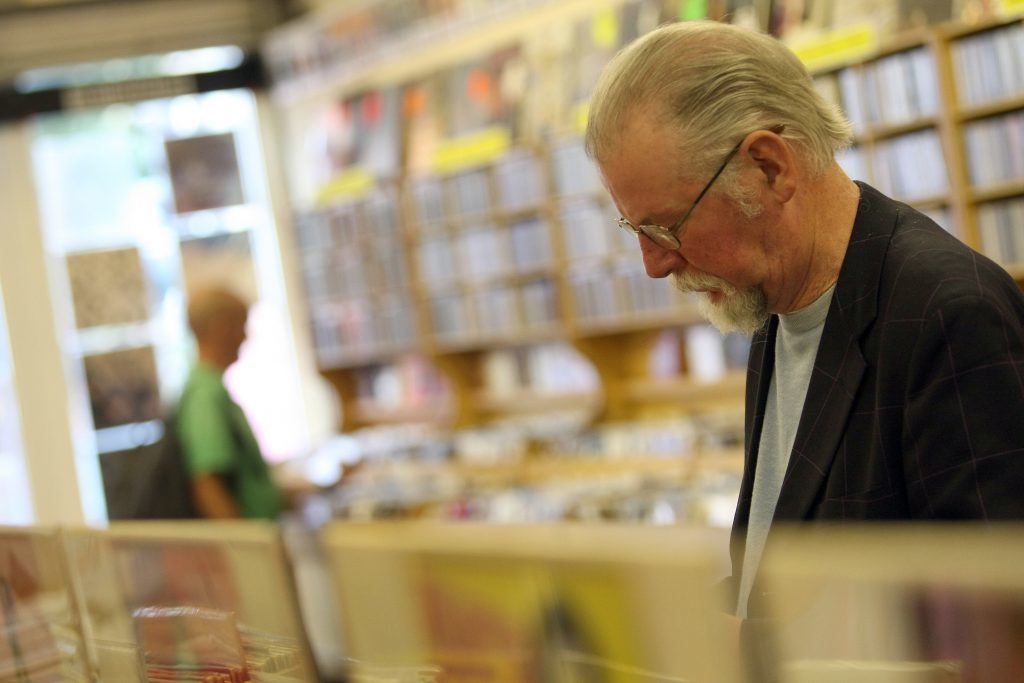 "Sometimes it never ceases to amaze you what people buy," he adds.
"There's a lot more young people getting into records – buying the old stuff.  But because they haven't grown up with it, they don't have the same built in filter that record collectors over the years have got.
"So they don't know what is a good Santana album or what is a bad Santana album. They just buy it because it's a Santana album! They don't know what's a bad Fleetwood Mac album or a bad Fleetwood Mac album.
"We once had the godfather of rap Afrika Bambaataa in the shop and what did he buy? Mungo Jerry In the Summertime and an Edith Piaf single!"
Breeks is full of stories about the people who hand in boxes of second hand records.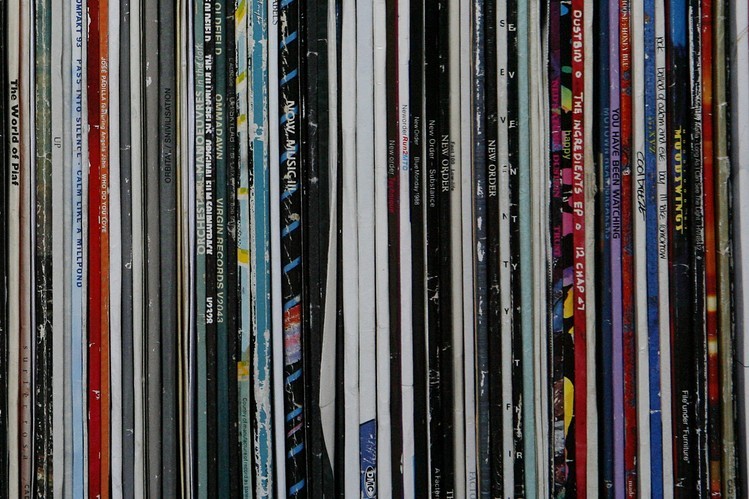 From baby boomers bringing in their deceased parents' "unsellable" country and western LPs, to the day a thief tried to sell shop manager Frank Mills a box of records stolen from his own house, it's a constant cycle of pricing records, repairing or binning damaged album covers, and "filtering out the crap" – including throwing any Bay City Rollers records into Breeks' famous 'amnesty box'!
"It's a personal thing!" he smiles. "I'm trying to ride the world of Bay City Rollers records one at a time!"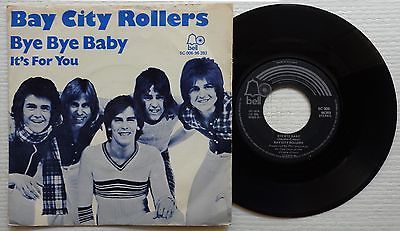 Breeks' favourite records, however, are the rare, preferably well played and therefore well loved, seven inch singles, that end up in the shop.
"If you can't say it in three minutes, then it's not worth saying," he says, pointing out several of his favourite singles high up on the walls including original copies of Queen –  Bohemian Rhapsody (priced £15), The Beatles – Lady Madonna (£7.50) and The Clash – Bank Robber – £5.
"I always congratulate customers for records that have been well played. And I love it when we find old things. Last week someone brought in some old George Formby 78s and someone else came in with one of those old toaster style record stands that I cleaned up."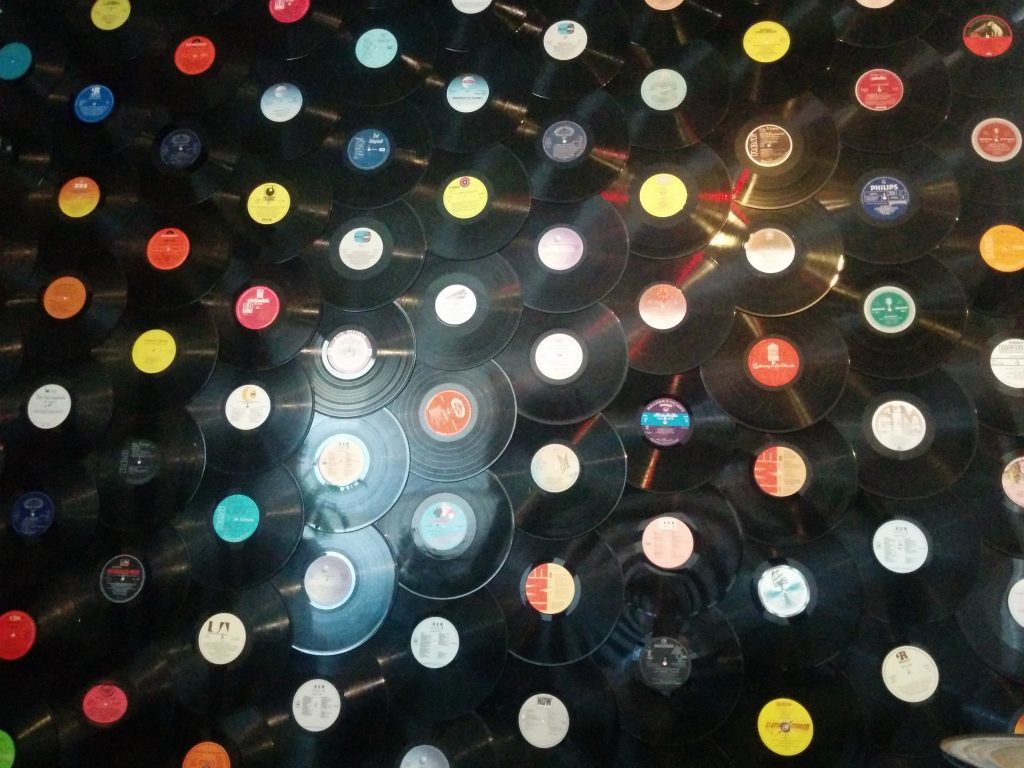 Breeks says it's remarkable what some people do with unwanted or damaged records they don't want to play.
"Gone are the days of just melting it and making a flower pot," he adds.
"One guy tiled the roof of his shed with vinyl. I don't know what happened during the summer because records tend to warp!
"Other people cover their walls and ceiling with them. Other people make cake stands – 12 inch, 10 inch, seven inch with a rod in the middle.
"People spray paint portraits of Elvis on them. Sometimes they cut round them and make toasters. People do all sort of things with records now."
Groucho's also get a fair number of "record tourists" coming down from the neighbouring Angus towns and from across the water in north Fife.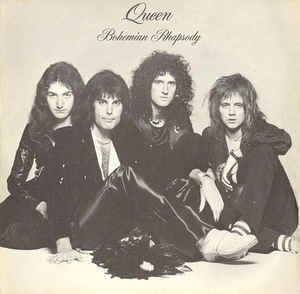 Asked about the shop's longevity and the demand for second hand music, he says: "Being in a working class city – which is what Dundee is – people are always going to need a little bit of extra cash to pay the bills and such like. We also get a good supply of stock".
It's a reputation that extends far and wide. Last year Johhny Marr, former guitarist with The Smiths, was quoted saying Groucho's is one of two favourite record shops in the country.
And Breeks smiles when he recalls the time he told staff to keep an eye on some "dodgy" lads.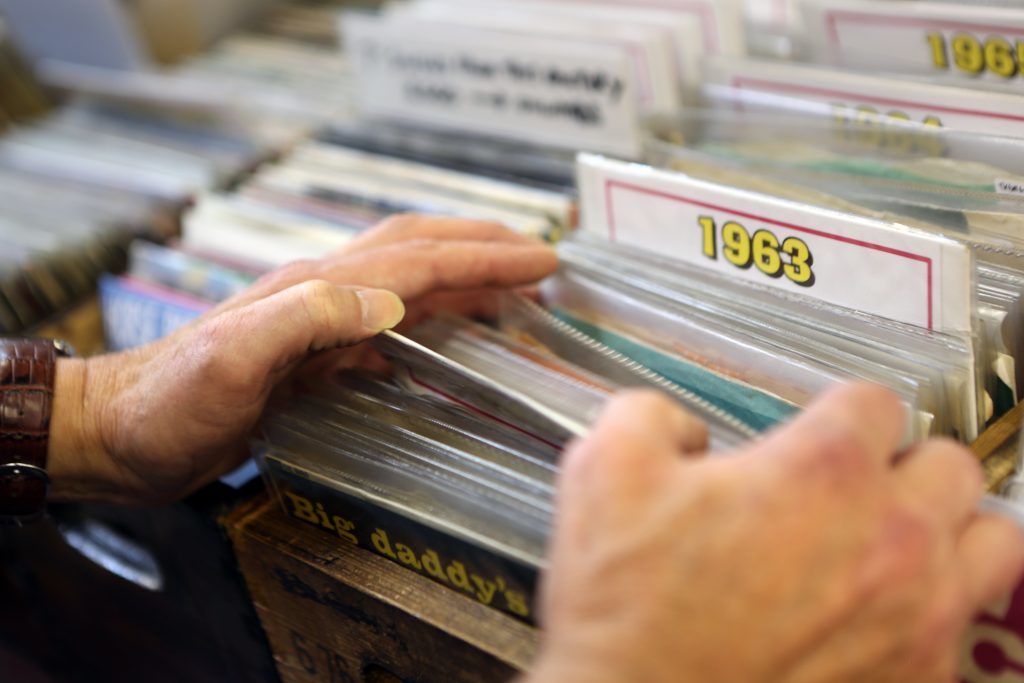 It turned out they were members of 80s' band Then Jericho who were in town.  "I didnae ken! I just thought they looked dodgy!" he laughs.
But he's also met some of his heroes. His personal favourite was a visit by Fleetwood Mac founder and Black Magic Woman writer Peter Green.
"He came in the shop. He was a very very nice gentleman," recalls Breeks.
"He came through the back, had a wee chat, signed a couple of things. He bought a Prince video which he had to watch first of all.
"When I offered him it for nothing, he refused. When I offered him it for a discount, he still refused. He actually paid more than the asking price. He said 'you have to look after the small man'. That was really nice."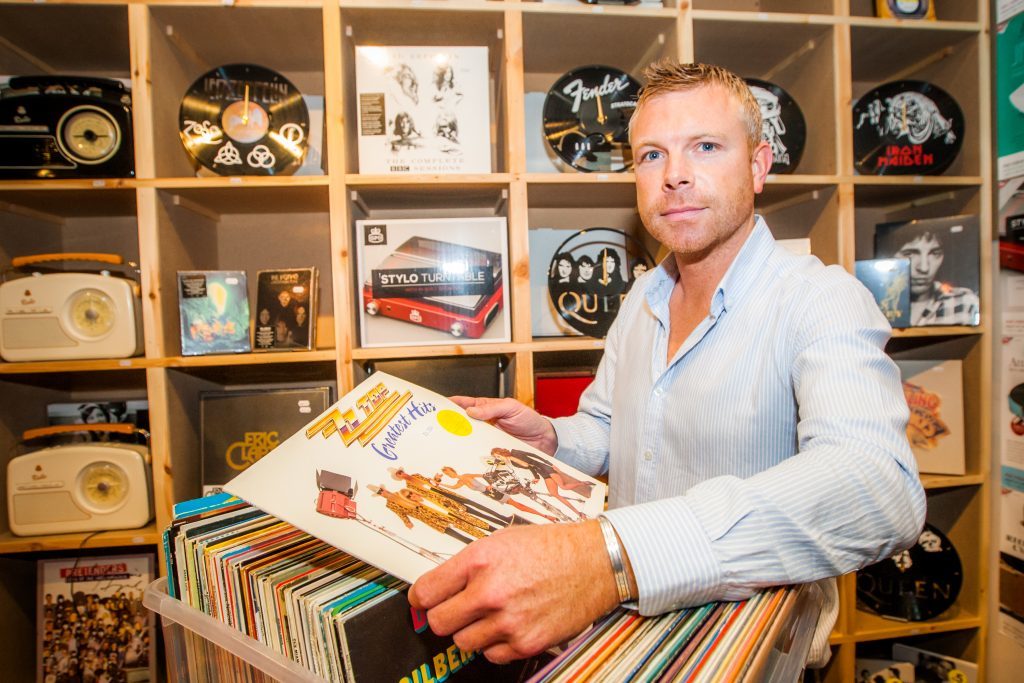 Another record shop institution can be found down the A90 in Perth where family run Concorde Records is nine-years older than Groucho's and has outlived many high street chains in the city including HMV, Virgin and Our Price.
Opened in October 1967 by aviation fan Norman Smith, – hence the name Concorde –  it was originally based in the long demolished St John's Square and has been in Scott Street for over 20 years.
Now it is owned by Norman's son Garry and his wife Hazel.
When The Courier visits, the couple's son Craig, 38, is manning the counter with long serving staff member Jane Ireland.
Whilst they mostly sell new vinyl albums and CDs, only branching into second hand stock and online sales around 18 months ago, the profile of those who visit is remarkably similar.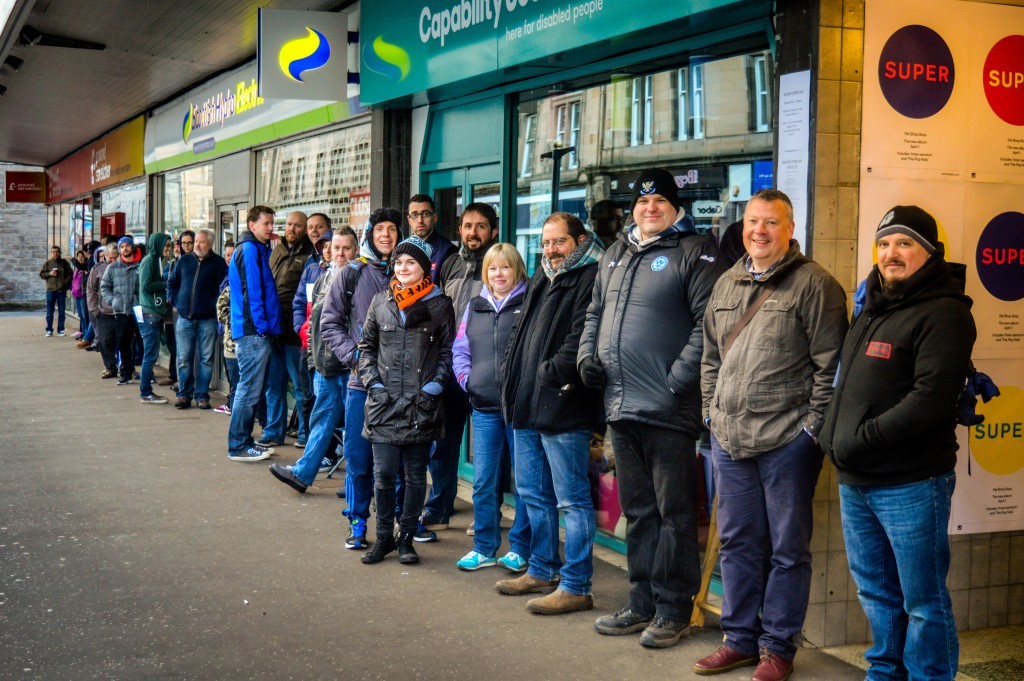 "Record Store Day in April is by far our busiest day of the year," says Craig, who has worked there since the age of 24.
"We have folk queuing out the door from early morning.
"But generally our customers are fairly mixed.
"A lot of kids see it as dead trendy now to have vinyl and will come in and buy two or three records second hand at £6, or seven inch singles at £1. They are building up their collections without spending loads of cash. We sell new retro-style record players too. For the money being spent it's reasonable and kids are on their way.
"We also get a few older folk that come in every day who like a wee chat. We have others that come in once a week and some once a month on pay day. We could write a book!"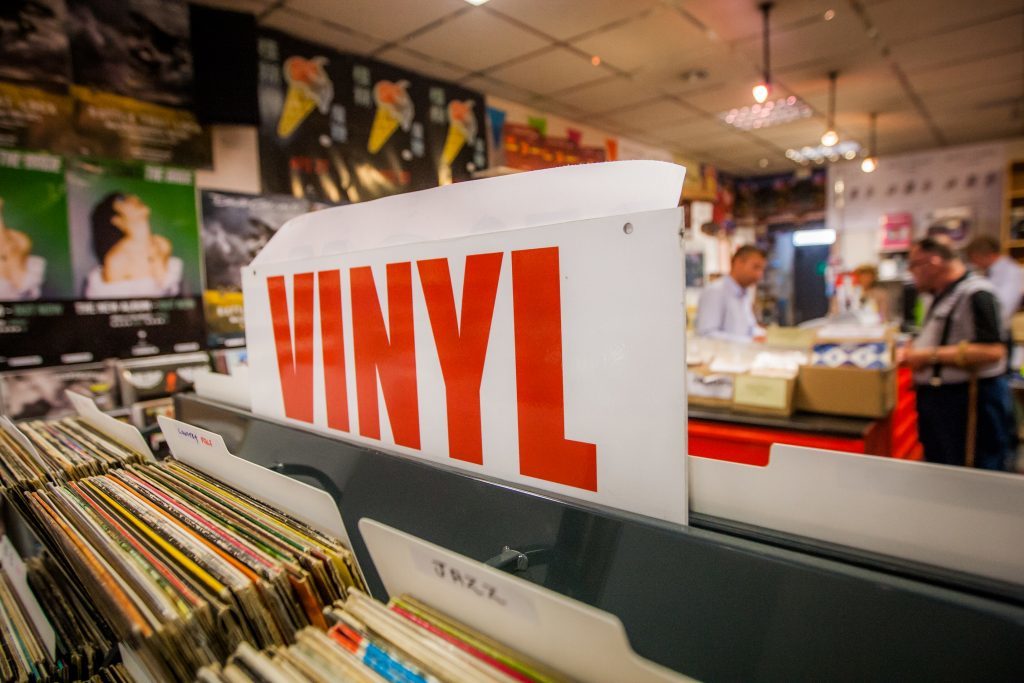 Most record companies are issuing new releases on vinyl again. But it comes at a price. During my visit, Bruce Springsteen's new LP Chapter and Verse is retailing at £22 and King Creosote's new 'Astronaut Meets Appleman' release is £28. That compares with CDs retailing for around £12 and downloads substantially less.
But like Groucho's it's the tactility and album covers that are proving popular.
"Kids come in and often go straight to the records without even buying," adds Jane.
"It's a trendy thing just now. I think for a lot of the older people that have come back to it, they will stay with it. They are rediscovering things they have had before. They are buying record players again. I think a lot of them will stick with it. I don't think it's a flash in the pan."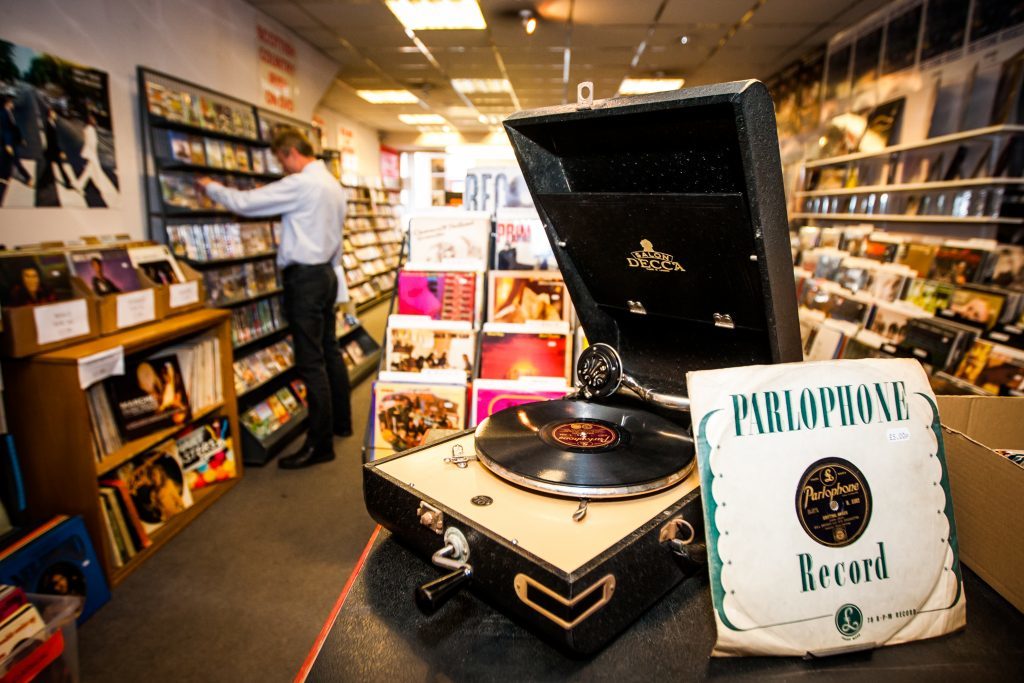 The changing face of Scottish high streets, music downloads and internet shopping has certainly changed the habits of the music buying public. The legendary Sleeves record shop in Kirkcaldy closed years ago. Dunfermline's Third Base closed in 2013 after 25 years, and other independents have come and gone. The demise of Woolworths also reduced the availability of records to the music-buying public.
Yet last year Assai Records opened in King Street, Broughty Ferry, again showing there's life in vinyl yet.
Someone else bucking the trend is Dundee-raised music fan and retired geography teacher George Robertson, 60, who opened Voxbox Music shop with a business partner in St Stephen Street, Edinburgh in 2011.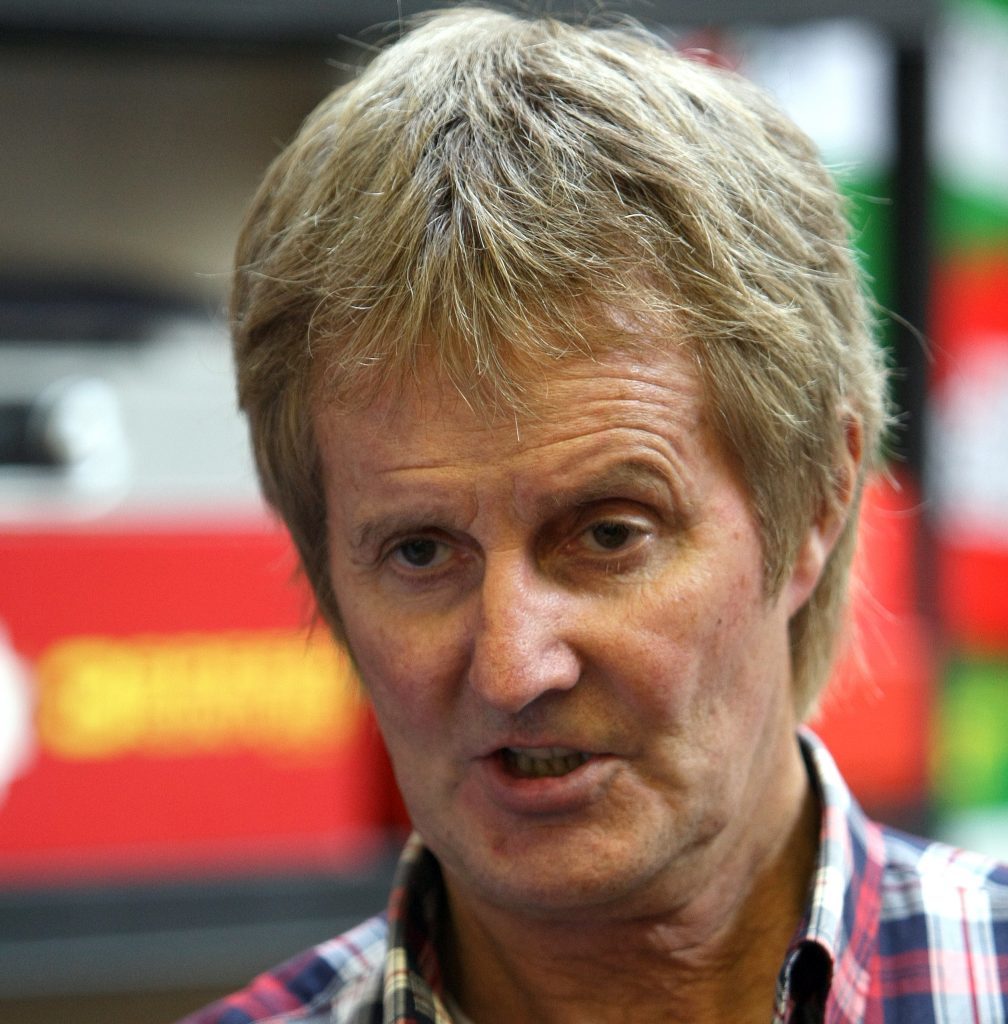 The former Kirkton High School pupil, who went on to become depute head teacher at Musselburgh Grammar School, helped run the Caird Hall record fairs in the 1970s, and turned his passion for jazz, blues and beat into a business when vinyl was on the rise again. Two years later he left the business, which is now fully owned by his former business partner.
Every Saturday through the summer George ran a record stall in Edinburgh's Grassmarket – and business was booming.
The irony is, he says,  that it's getting more difficult for shops like Concorde and Groucho's to get good vintage second hand records because more people are holding on to them.
But whilst record companies are reissuing many old albums on vinyl, problems can arise when they don't have the original master tapes.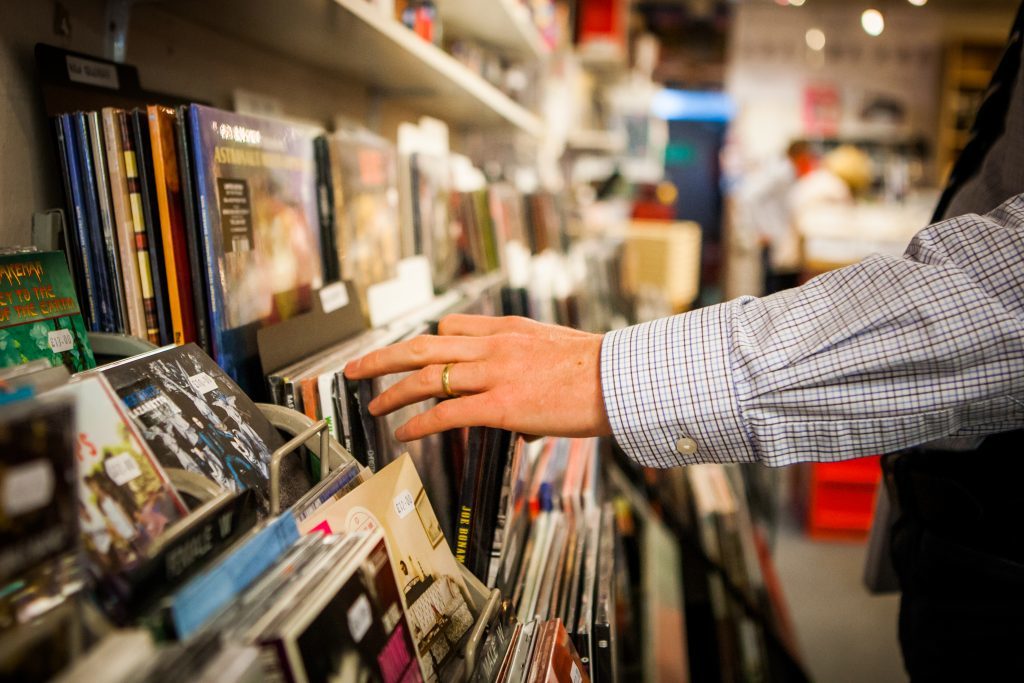 "If you buy an original second Roxy Music album costing £10," explains George, "it'll sound better than a re-issue costing £24 because the re-issue is made from the CD rather than the original tapes.
"Stuff like Led Zeppelin and The Doors – they've gone back to the master tapes to make the re-issues. But for more obscure psychedelic and jazz the master tapes have long gone.
"So they take it off the vinyl copy or take it off a CD that's been made from a vinyl copy. That detracts from the quality."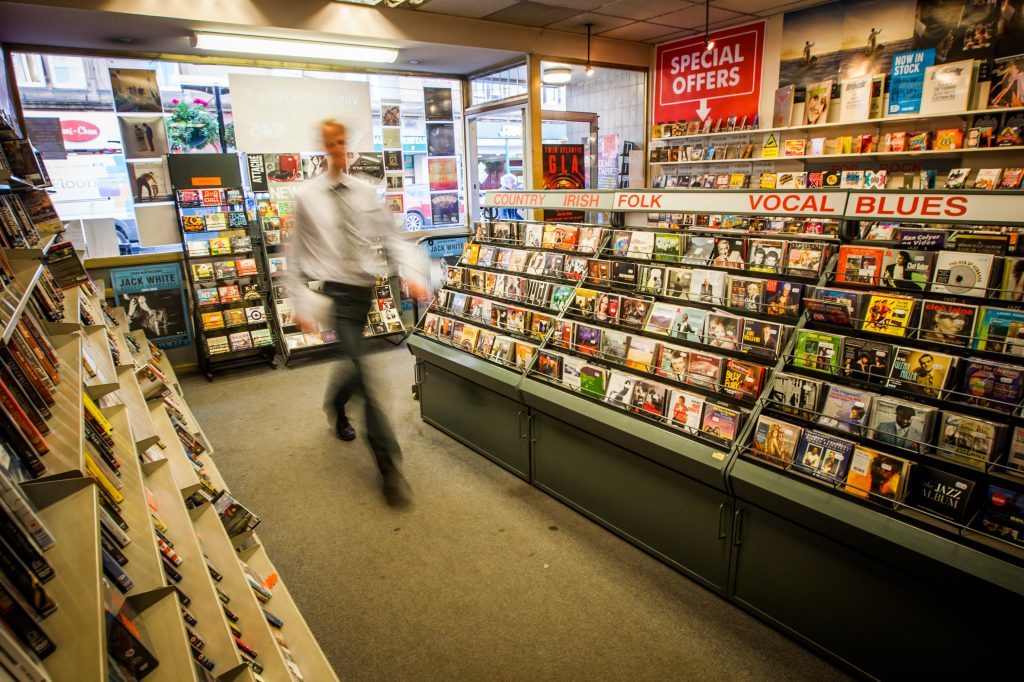 However, it's not just previous releases that are selling well. Artists like Justin Timberlake and Adele accounted for one in six of vinyl sales last year.
And pre-orders in clear vinyl of the David Bowie album Black Star issued two days after he died this year are already selling on the internet for up to £500.
"It just shows you that current things can also be collectible – and there's plenty life left in old vinyl yet!" he adds.