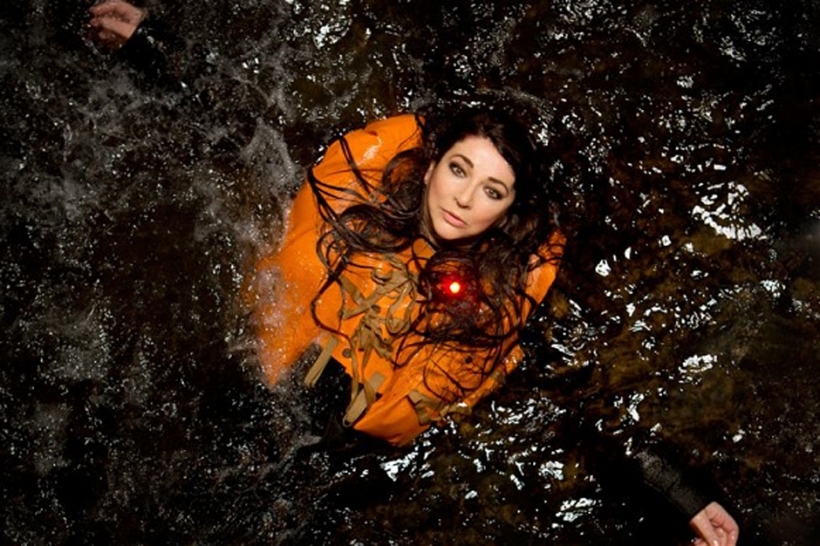 Acclaimed and often reclusive songwriter Kate Bush is to release a live album recorded during her sell-out run at the Hammersmith Apollo two years ago.
The 30-track album was recorded during her award-winning Before The Dawn residency in London – the singer's first live performances for 35 years.
The album, also called Before The Dawn, will be split over three CDs to reflect the gigs, which were split into a trio of acts.
More than 80,000 tickets for Bush's residency – 22 shows at the Apollo in west London, the venue where she effectively retired from live performances after six weeks on the road in 1979 – sold out in less than 15 minutes.
The album, billed as The KT Fellowship rather than a Bush release, is dominated by her fifth studio album Hounds Of Love, which features across all three acts.
Upon completion of the sell-out shows Bush said they were "one of the most extraordinary experiences of my life", but stayed tight-lipped about any possible plans for more concerts.
Before The Dawn, released on Fish People, will be available on CD and vinyl from November 25. The full track-listing is as follows:
CD1:
Lily
Hounds of Love
Joanni
Top of the City
Never Be Mine
Running Up That Hill
King of the Mountain
CD2:
Astronomer's Call (Spoken monologue)
And Dream of Sheep
Under Ice
Waking the Witch
Watching Them Without Her (dialogue)
Watching You Without Me
Little Light
Jig Of Life
Hello Earth
The Morning Fog
CD3:
Prelude
Prologue
An Architect's Dream
The Painter's Link
Sunset
Aerial Tal
Somewhere In Between
Tawny Moon
Nocturn
Aerial
Among Angels
Cloudbusting