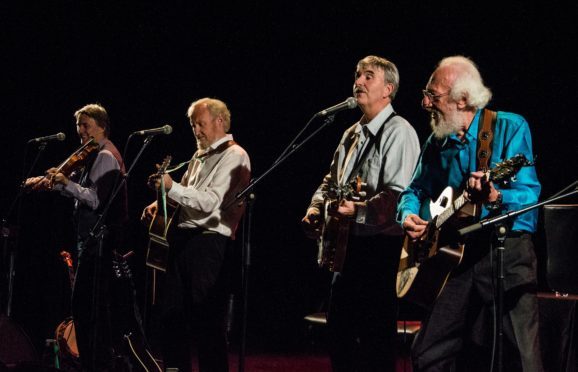 He might be 77-years-old, but Sean Cannon of The Dublin Legends says there's only one thing that will stop him performing as the years roll on – and that's the Grim Reaper!
The Galway-born musician, who was lead singer of Irish folk legends The Dubliners for over 30 years, brings The Dublin Legends' Seven Drunken Nights and More Tour to Dundee's Whitehall Theatre on April 5.
Despite having made a "sudden resolution" to stay off the booze for the duration of 2018, Sean says the gig promises to be "one hell of a party" – and he hopes as many fans as possible will join the boys for "one" on the road.
"I've played Dundee with The Dubliners several times," says Sean, who has fond memories of playing the Caird Hall.
"We always had an interest in McGonagall's poetry!" he laughs. "'Near by Dundee and the Magdalen Green. Beautiful Railway Bridge of the Silvery Tay' and all that -I'm looking forward to being back!"
The Dublin Legends were born in 2012 following the sudden death of The Dubliners' last surviving founding member Barney McKenna and John Sheahans' decision to retire.
It was decided that The Dubliners – who famously worked with Shane McGowan and The Pogues in the 1980s -would come to an end as a touring band after 50 years, and the Dublin Legends were created.
Last year the Legends suffered a huge loss when guitarist and founder Eamonn Campbell passed away while they were on tour in Holland.
But it was Eamonn's wish that the band continue touring and finish off recording the album they have been working on.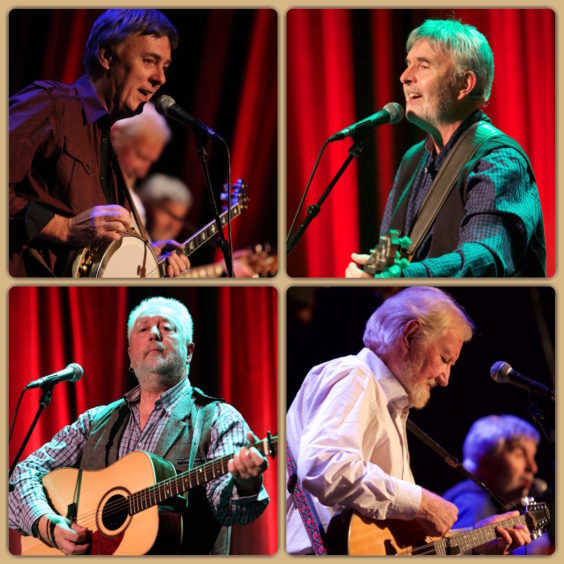 With Irish folk scene stalwart Shay Kavanagh joining Sean alongside Paul Watchorn and Gerry O'Connor, the four piece have over 100 years of performing experience between them, and they continue to play all the classic Dubliners songs and ballads the world over including Whisky in the Jar, Dirty Old Town, The Wild Rover, Seven Drunken Nights, Molly Malone and The Irish Rover.
Sean, whose family moved from Ireland to England in the 1950s, also enjoys performing a few songs in Gaelic.
In the past five years the band have continued on the legacy of The Dubliners by travelling far and wide playing concerts to a whole new generation of Irish music fans.
The tour has taken in everywhere from Scandinavia to Belgium, France, Italy and Spain, and of course all over the UK.
But Sean, who reveals he has a portrait of Robert Burns on his living room wall, particularly enjoys touring in Scotland.
"I'm way past my sell by date but we keep doing it – it's demand and supply!" he laughs.
"We're still able to do it and it's still well received.
"So in the absence of any other employment we keep going!
"I'll never go back to the painting and decorating, put it that way – I can't climb ladders anymore!
"We also have that devil may care attitude combined with derisability – we have what we call the craic in Ireland – the fun – and a jolly outlook. That's what keeps us going!"
*The Dublin Legends, Whitehall Theatre, Dundee, April 5
www.whitehalltheatre.com