Ahead of her appearance at Slessor Gardens in Dundee with Simple Minds and The Pretenders, St Andrews-raised singer-songwriter KT Tunstall talks to Michael Alexander about 'losing' her Brit Award, her 'worst ever' busking experience in Dundee – and reveals why a forthcoming collaboration with 1970's rocker Suzi Quatro is a 'real pleasure'.
She has been touring with rock legends Simple Minds and The Pretenders and has thoroughly enjoyed working on her latest record with former Franz Ferdinand guitarist turned producer Nick McCarthy.
But could KT Tunstall soon be hitting the road with American rock singer-songwriter legend Suzi Quatro?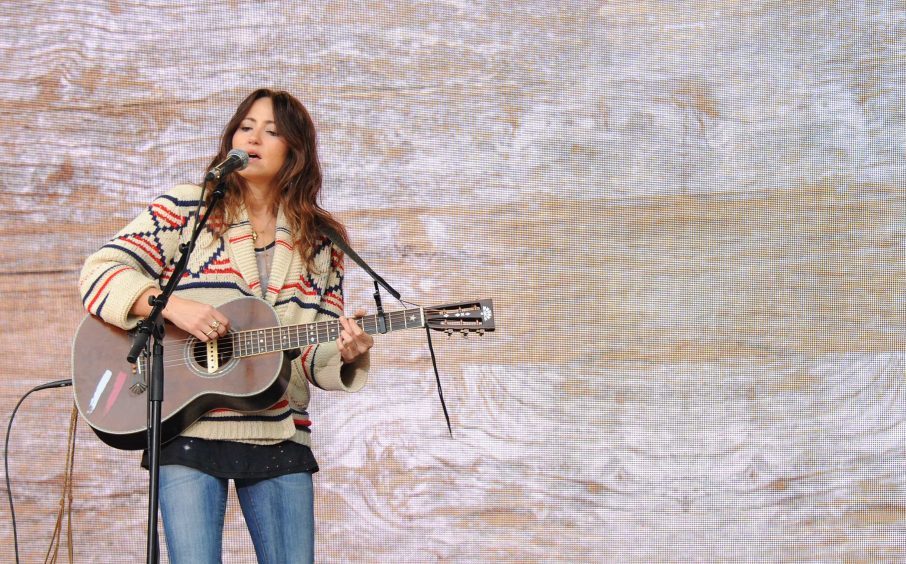 "Why not!" declares the St Andrews-raised singer-songwriter when she exclusively reveals to The Courier that she is soon to be recording with the Devil Gate Drive artist at Rak Studios in London where Quatro started out in the 1970's, and hopes to release some material by the end of the year.
"It's just starting out with a few songs, but I would love to build it up into more," says KT who is incredibly excited about the collaboration.
"She's just so single minded about what she does. She doesn't give a f*** and I really appreciate that.
"She gets a bit annoyed when people call her a glam rocker. She's like 'I didn't wear make-up!
"I wore leather but I wasn't a girly girl.'  She says a lot of the guys were girlier!
"She's a rocker. But she's a sensitive soul at the same time and it's been a real pleasure to meet her. We've written some good songs. I'm excited."
KT has been on the road with Simple Minds and The Pretenders on the Grand Slam tour and is really excited about the tour ending at Dundee's Slessor Gardens on Sunday September 9.
The 43-year-old former Dundee High School pupil, who used to busk in the pedestrian walkway between Dundee city centre and the former Olympia leisure centre, has come a long way since she broke into the public eye with a live solo performance of her song Black Horse and the Cherry Tree on Later…with Jools Holland in 2004.
Her debut album Eye to the Telescope inspired her nomination for the Mercury Prize in 2005, won her the Best British Female Artist Brit Award in 2006 and a Grammy Award nomination for Best Female Pop Vocal Performance in 2007, amongst other accolades.
Yet despite her own astronomical credentials KT says it's "really inspiring" being on tour with legendary acts she describes as "master craftsmen".
"It's like going to rock school every day," she laughs.
"They are just amazing writers, they are superb performers and the thing that's maybe most exciting is that they are both bands that are very very excited about making new music.
"I think being the generation below them and witnessing that and listening to what they've done – both the Simple Minds and The Pretenders records are great."
Growing up in a "non-musical" household in St Andrews, KT admits that she didn't listen to many tunes in her early days.
But Simple Minds were "always there" and, along with Back to the Future, her favourite film in the 1980's was Breakfast Club which featured the Simple Minds hit Don't You Forget About Me.
She also remembers crying while listening to the Simple Minds track Belfast Child on her Sony Walkman when it came out in 1989.
She's a big fan of Chrissie Hynd with her "completely individual" voice and "instantly memorable, brilliantly written" songs.
But she admits: "I'm only just managing to hold it together chatting to Chrissie back stage!
"Every time Chrissie goes on stage and tells the audience I'm an 'incredible artist', I'm like 'oh my God!' Every time she says it my knees go! I'm like 'oh my God is this real life?'.
As well as playing her own set, KT comes on stage to play an acoustic version of Promised You a Miracle with Simple Minds – a recording she made with them in 2016.
She says it's "such a thrill" – and it all goes back to an encounter she had with Jim Kerr and Charlie Burchill earlier that year.
"Jim and Charlie are just the most generous human beings I've ever met," she says.
"We met at a charity do up in Glasgow about two years ago. We had such a laugh. We were immediately p***ing ourselves laughing, chatting to each other. We were just really cut from the same cloth.
"They said 'we are making this acoustic record – would you like to do a version of Promised You a Miracle?'  I was like 'oh my God, you are joking? Of course!'
"So we went into the studio together and they were laughing at me because I just turned into this total bossy bitch!
"I was like 'I'll play the bass' and doing everything. Jim was like 'I'm off to the shops does anyone want anything'? and left me to it.
"They absolutely loved it –loved me being involved. They really went for the ideas that I had – and that was hugely appreciated as well that I'd been given the opportunity to be creative with them."
With Simple Minds embarking upon a European tour after that, KT messaged Jim to see if they would let her open up for them – and they were delighted to accept.
The Grand Slam tour came about as a direct result.
KT laughs when she thinks back to the days when she used to busk in the long since demolished pedestrian walkway that linked Dundee city centre with the former Olympia leisure centre at the waterfront.
"It was the worst days busking takings I've ever had," she adds. "I made zero money and got moved on by the police!"
Another of her career highlights, she insists, came about when she was mentioned in an Oor Wullie cartoon – produced by Dundee-based Courier publishers DC Thomson & Co Ltd.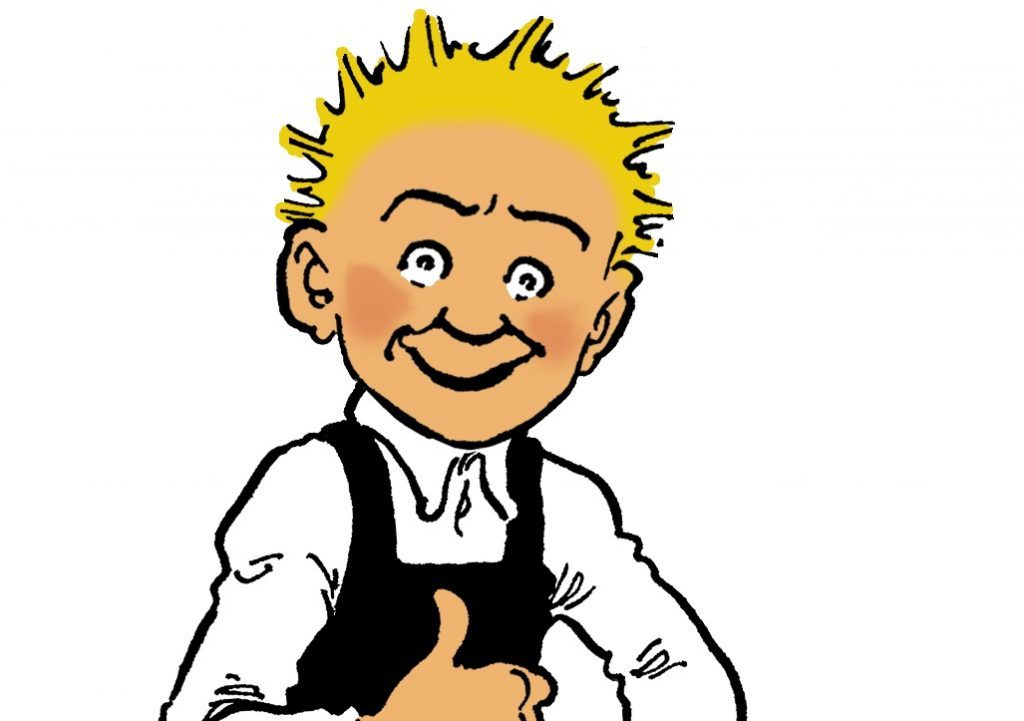 "He's got this massive ghetto blaster on his shoulder and says 'I'm listening to my 'Aye Pod'," recalls KT.
"He goes 'I'm listening to KT Tunstall fae Fife – she's much better than Kylie!' she laughs.
Having played the revamped Fat Sams in Dundee a few years ago, having opened up for Gary Barlow at the Caird Hall earlier this year and having recently been announced as a performer at Social's Bite's Sleep in the Park being held at Slessor Gardens on December 8, KT is "so excited" about coming back to Dundee.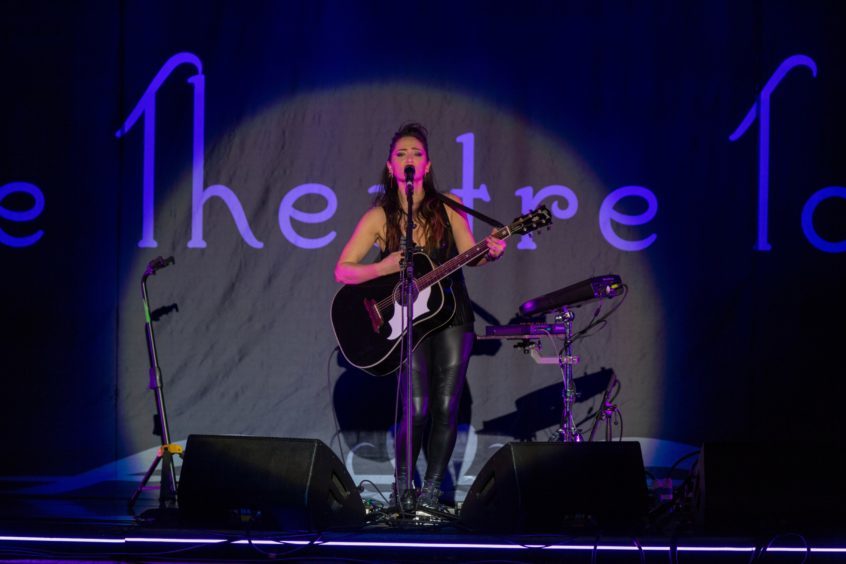 "It's going to be such a brilliant way to end the tour," she says.
"It's fantastic to see Dundee changing so quickly and handling the change. It's really really cool and we are all really grateful that the tour is ending in Dundee because it's going to be a great vibe and people have made it really clear they are excited about the show."
Another reminder of how far she's come was evident when, the day before this interview, she went to the "amazing" Rip it up: The Story of Scottish Pop exhibition at the National Museum of Scotland in Edinburgh.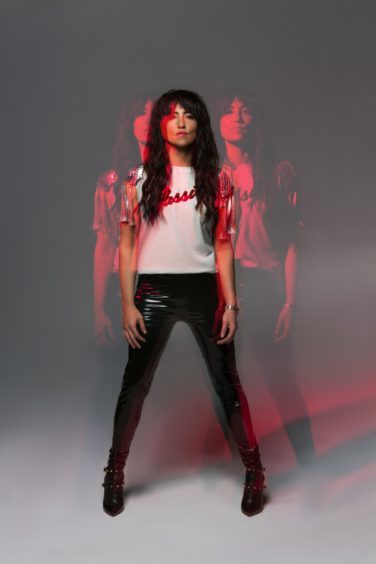 "What was really lovely," she says, "was seeing my first proper guitar in a display case. That's the vehicle that helped me become what I am today.
"The other thing that was quite funny was that I'd forgotten I'd loaned them my Brit!
"I was in the house and looking at the side table and going – 'where's my Brit? Has it been nicked?' Then my assistant in London was like 'oh babe it's gone to the exhibition'. I was like 'thank God for that!'" she laughs.
Living between Los Angeles – where she has regular gigs at Venice Beach – and London, KT hasn't been back to St Andrews for a while. It's the town of course where her early Fence Collective roots can be traced.
But she reveals she will be back soon as she's doing a special with the BBC One Show.
"I'll be doing some filming and chatting to King Creosote," she says. "I can't wait! It's going to be so cool because I haven't been back for years."
Being back in Scotland is also an opportunity for her to reflect on her amazing journey.
She adds: "It's more a feeling of this really deep gratitude that it worked because I worked my a**e off for 10 years all through my 20s.
"It's lovely being back up in Edinburgh – looking at the flat I used to stay in when I was on housing benefit.
"Just watching all the kids here up at the Fringe Festival just really trying to get somewhere with what they are doing.
"It's really reminded me of all the effort and energy that was put in to try and get to where I got to.
"It actually paid off but also appreciating that it was a one in a million chance that you do so well and actually make yourself a life where you travel the world and do what you love.
"So it's really just an overwhelming sense of gratitude that I get to do this. Jim (Kerr) says it beautifully when he goes out on stage and says to the crowd 'thank you for this life'. That's a great way of saying it."
*Tickets for Simple Minds/The Pretenders/KT Tunstall at Slessor Gardens, Dundee on September 9 are on sale now.