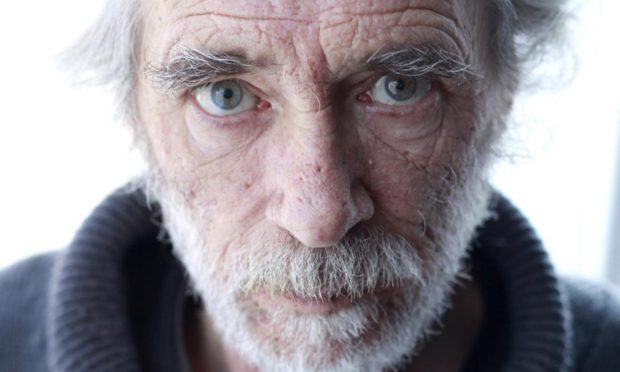 The work of one of Dundee's most revered musical sons is ripe for celebration.
Known for his inimitable songwriting and arresting live performances, Michael Marra went from cult 70s bands Hen's Teeth — which also featured Dougie MacLean — and Skeets Boliver to in-house songwriter at a London publishing firm.
His recording career encompassed five studio albums and extensive theatre, radio and television work from 1980 until his untimely death aged 60 in 2012, and the ever-relevant Bard of Dundee continues to inspire through such timeless lyrical gems as Hermless and Hamish The Goalie.
Michael's musician daughter Alice Marra — who released an album of cover versions of some of her father's songs last year — is appearing at Clarks' fourth annual fundraising tribute to the late Lochee troubadour. "We like holding it there because Michael always played intimate gigs between Christmas and New Year, and keeping it in a small venue kind of keeps that tradition going," she says.
"It's been a busy six years since he passed away. A lot of the guys who're involved are really big fans of Michael and they're delighted to be part of it, and also supporting the Optimistic Sound charity which we set up when Michael died."
Among the performers will be Derek Thomson, who played keyboards on Michael's influential second album second album Gaels Blue, along with Michael's younger brother Chris, whose guitar stylings feature on his sibling's releases.
Others confirmed include Stevie Anderson, Gavin McGinty and David Webster from Dundee folksters Sinderins, Alice's Hazey Janes bandmates Andrew Mitchell and Liam Brennan, her husband Colin Reid, local songsmith Kenny Martin and newcomer James Kirkpatrick. "We try to make it a bit different every year," reveals Alice.
"This year we're doing the whole of Gaels Blue in the first half and favourite songs in the second. The audience quite like a few surprises on the night, so there are two or three surprise bigger names we're really excited about."
Tickets sold out in under half an hour and Alice is proud that Michael's songs remain in such big demand. "We've done so many of these tribute shows since the very first one at Glasgow Royal Concert Hall just two or three months after Michael died that I've reached the point where I just have to treat it as work," she says.
"I can't get too emotionally involved in it, otherwise it would just be too much. We're kind of getting used to doing this now and it's great to hear new takes on some of the old songs. People are still hungry for it so we'll try and keep them happy."
Named after one of Michael's lyrics, Optimistic Sound improves lives in Dundee's Douglas district by giving children opportunities to learn music and perform live.
The Bard Is Well — Songs Of Michael Marra, Clarks On Lindsay Street, December 30.