Michael Alexander hears why Ged Grimes of Simple Minds' Gaelic themed computer game show The Bard's Tale Live at Celtic Connections is a chance to 'shout loud' about Dundee's growing creativity.
It's been a hectic year for Dundee born and raised musician Ged Grimes.
After finishing Simple Minds' Grandslam UK tour with a memorable gig at Dundee's Slessor Gardens in September, the bass player and the rest of the band jetted across the Atlantic for a gig in Mexico City followed by 35 shows in North America and a one-off 90-minute concert in Australia.
But having returned to the "reality" of life back in Scotland just before Christmas, the 56-year-old former Danny Wilson member has "switched to a different mode" to put the finishing touches to a pioneering multi-media show in Glasgow on January 31.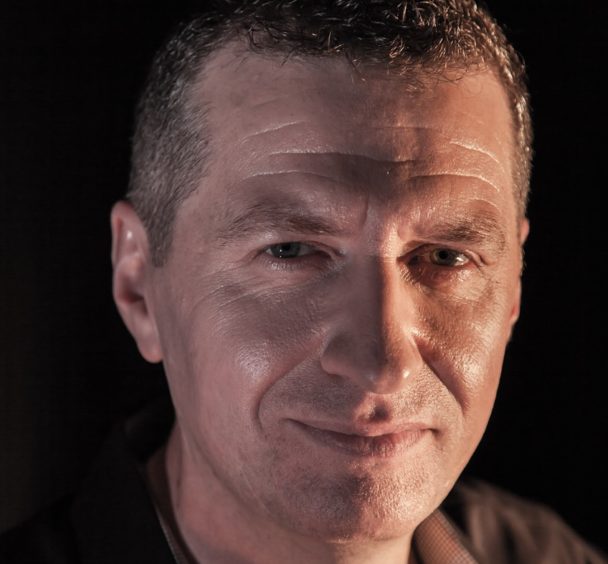 Last year the former St Saviour's High School pupil composed and produced an authentic soundtrack with Gaelic artists and traditional musicians for a new virtual reality video game set in 18th century Scotland, the sequel to the highly successful The Bard's Tale from the 1980s.
Ged was responsible for sourcing musical talent, composing and producing the soundtrack to The Bard's Tale IV Barrows Deep in a gaming first which features Scottish traditional and Gaelic music at the heart of the game to propel the storyline and characters.
Now, coinciding with the release of the soundtrack's second volume, Ged is premiering a special Bard's Tale game live music event at Celtic Connections – the prestigious annual winter festival which attracts thousands of global visitors each year.
The concert at Glasgow's Royal Concert Hall, being directed by Dundee Rep artistic director Andrew Panton, will see the main character, The Bard, played by Dundee-based actor John Buick, take audiences on a unique musical journey through 18th century Scotland with synchronised video from the game, live action and original hauntingly atmospheric and timeless music.
The show features a host of Scotland's finest singers and musicians from the soundtrack including Kathleen MacInnes, Fiona Hunter, Kim Carnie, Eilidh Cormack and sister trio Mackenzie – including Eilidh Mackenzie (married name Barker) who used to live in Dundee.
In an interview with The Courier, Ged said he'd been toying with the idea of the live show for a while after computer game reviews worldwide praised the "brilliantly authentic" soundtrack.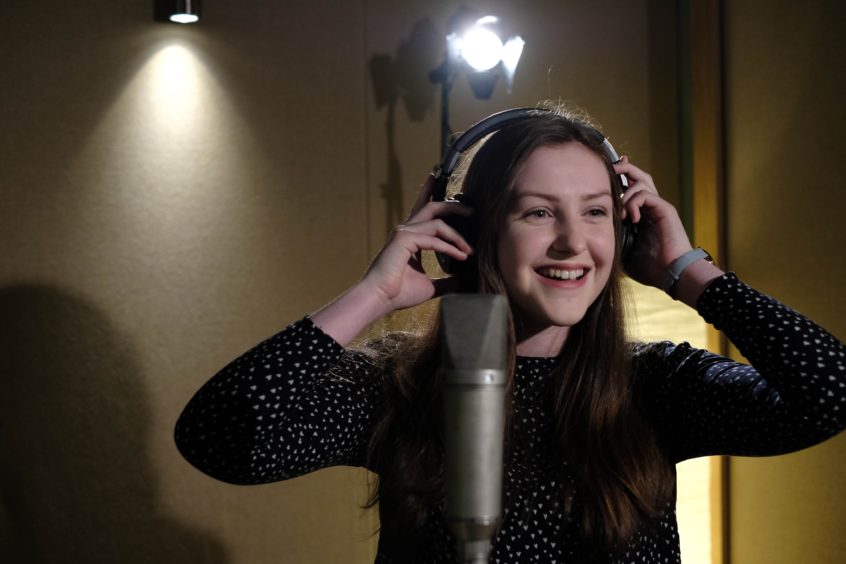 After harnessing the excitement of Donald Shaw at Celtic Connections, he approached the 17 musicians who'd contributed to the computer game soundtrack worldwide – and they were delighted to get involved – and meet – for the first time.
"I had such a brilliant time working with the musicians on the game – but we were never all in the one room at the one time," explained Ged.
"The thing about the Bard's Tale live show is that not only do I think it will attract regular fans of Celtic music and the people that are involved, but I really think it will appeal to a younger audience of gamers as well that play games – that don't necessarily know anything about traditional music or Celtic music.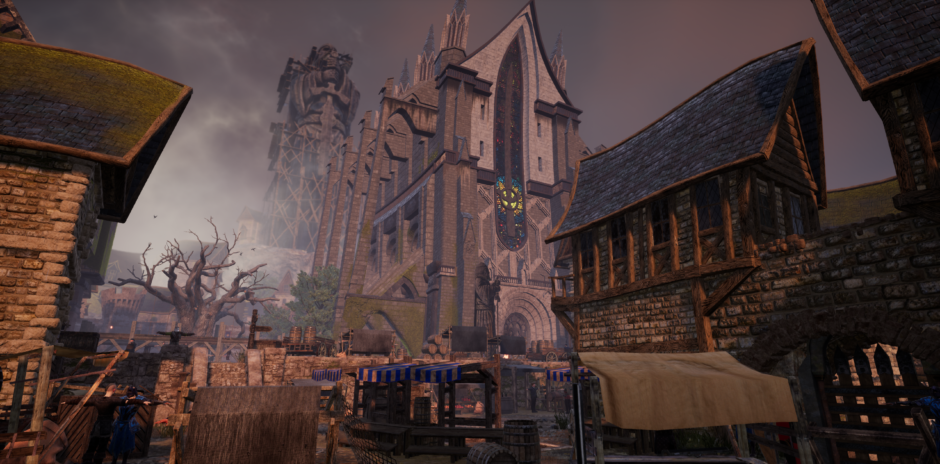 "As for the venue? Once I'd spoken to Donald about it, I said it's got to be the Royal Concert Hall. "The scale of it needs to be big. And I also want to include the actor from the game – John Buick. "He's the lead actor in the game. That's where Andrew Panton from the Rep got involved because I thought I want a theatrical element as well."
As a non-Gaelic speaker, Ged admits the project has been a "tall order".
However, one of the crucial elements to making it a success has been getting Isle of Lewis-raised Gaelic singer and long-time friend Eilidh Mackenzie, 51, on board as Gaelic music advisor.
Ged engineered Eilidh and her sisters' first record Mackenzie produced by the late Michael Marra at his Dundee studio in 1997 – back when he first dabbled with games soundtracks and at a time when Eilidh and her family lived in Dundee.
He found the girls' harmonies and melodies "so refreshing" – going on to produce Eilidh's solo Bel Canto record in 2010 – and their respective families have been friends since.
Eilidh, a mother-of-four whose daughter Peigi was the voice of Princess Merida in the Disney film Brave, was brought up in a family of Gaelic speakers on Lewis – although as the daughter of a non-Gaelic speaking Dundonian mother, Gaelic was not her first speaking language.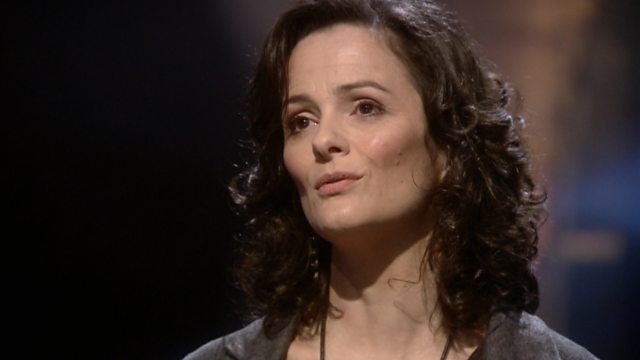 However, Gaelic was her first singing language and, from her family's now base on the Black Isle, she was delighted to help Ged – with the bonus that she and her sisters Gillian and Fiona will be singing close-harmonies in the live show with three of her four Gaelic-speaking children also involved.
"Ged started talking and asked if I'd point him in the right direction," said Eilidh whose day job is Feisgoil manager at Feisean nan Gaidheal – a Gaelic arts organisation which delivers 47 community Feisean throughout Scotland.
"But he is such a great guy and so able, I just had to connect him to people and he ran with it."
The first thing Ged wanted her to do was categorise the type of Gaelic songs out there. They went through archive recordings and she suggested a few singers before Ged tried to marry it to the characterisation of the game.
"The result is he's got a very good cross section of what's going on in the Gaelic song world at the minute," said Eilidh, who says the project is a reminder that Gaelic is a living vibrant language – not just something from the history books.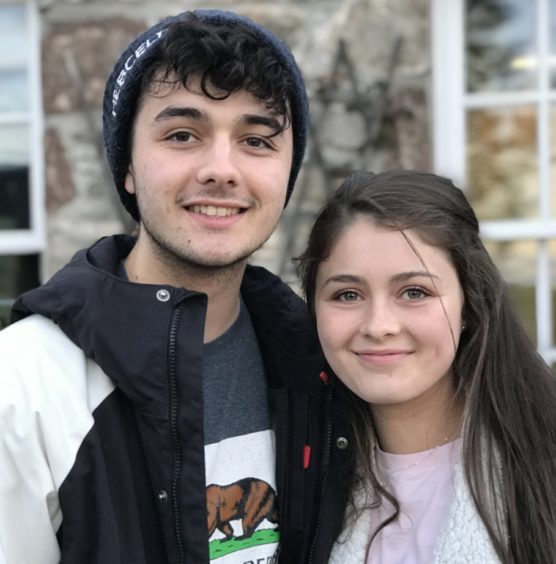 "But one of the things I really respected about the way Ged handled it was that with his background, he might have been tempted to put a regular band in there and he really didn't.
"He took huge care going to appropriate traditional musicians to give it that real authenticity."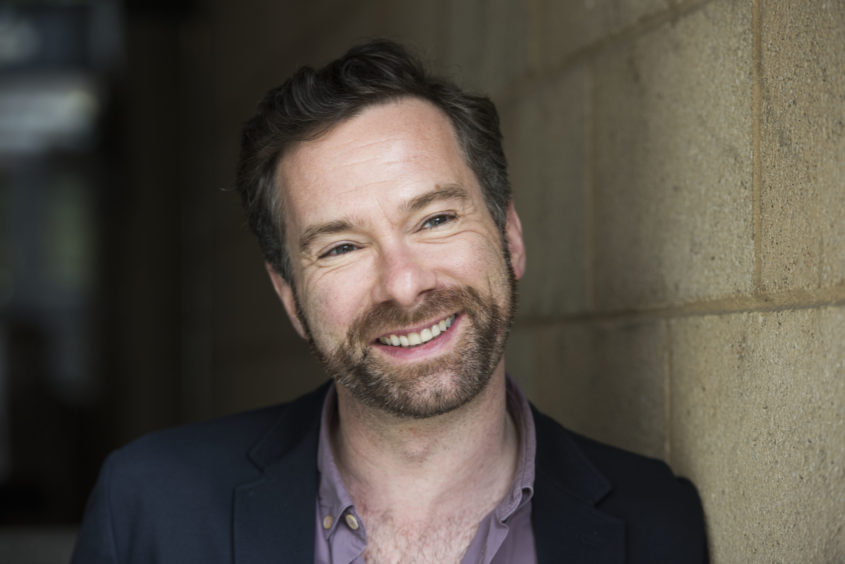 Andrew Panton, the Burntisland-raised artistic director at Dundee Rep, has worked internationally across theatre, TV, and music.
Highlights include the creative direction of Susan Boyle's UK/international tour and being a creative director for the Glasgow 2014 Commonwealth Games opening ceremony, which was watched by an audience of more than one billion world-wide.
However, the visiting professor at the Royal Conservatoire of Scotland, was "bowled over" when Ged asked him if he would direct The Bard's Tale.
"I've been involved in things like Susan Boyle's first international tour – that was bonkers and brilliant – and the Commonwealth Games was quite exciting," said Andrew.
"Anything that brings together different creative forces – a different way of telling stories – absolutely fascinates me.
"The thought of working with a computer game, some of our country's most celebrated Gaelic and Scots musicians, and an amazing actor in John Buick, probably one of the most phenomenal Gaelic scores I've ever heard – I would be absolutely crazy to not do it!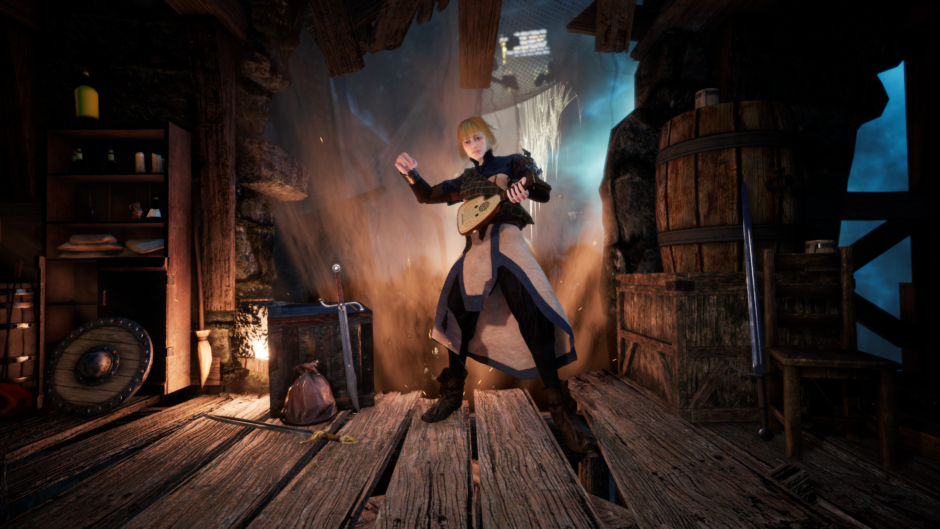 "The fact it is completely new to all of us – that makes it even more exciting!"
Andrew said the nub of his job was to work out how, in a 70-minute performance, using excerpts of pre-rendered graphic visuals from the game and with the "amazing" line-up of Gaelic musicians, it could be pulled together in a cohesive form to tell a story.
It was an "honour" to be working with the diversity of musicians –and as a "music geek" he had to watch he wasn't "distracted" by the calibre of talent.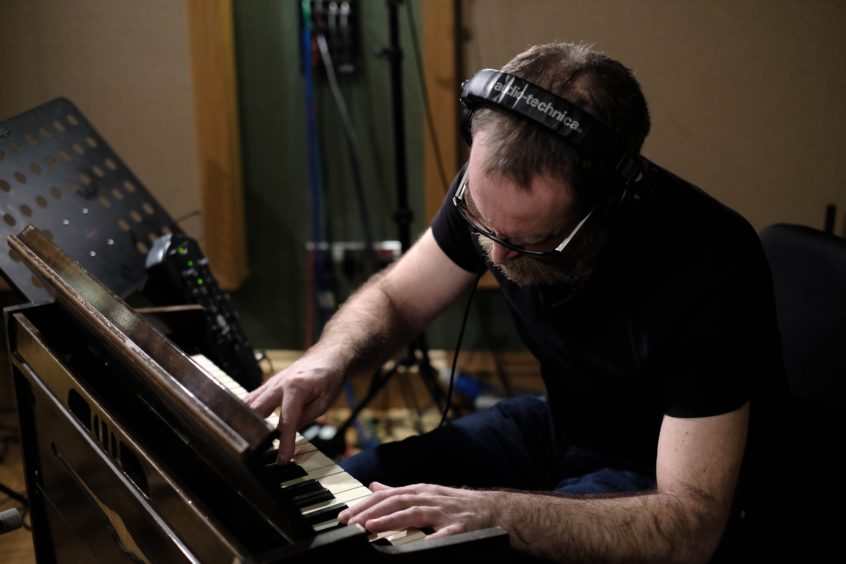 However, with so many strands of Dundee culture coming together in the show through the computer games industry, Dundee Rep, Eilidh's Dundee connections – and Ged himself who is exploring the possibility of a touring show and is in talks about a potential performance at the V&A –  it was also another opportunity for the city to show off its talents to the world.
"Dundee is going through this amazing incredible cultural renaissance at the moment," said Andrew.
"We've talked a lot about the V&A and the V&A is this amazing focus.
"It's also been a catalyst for change, and it continues to be this catalyst for change for the city.
"We know what an amazing city it is to be in. But projects like this allow us to shout loud about what is happening in Dundee and what an amazing place it is to create work and to tell stories.
"I think the combination of working with artists so successful and worldwide known as Ged – and Eilidh – bringing that together with Celtic Connections, the computer games and the Rep as well:  I'm very proud of the Rep's part in this story – all of those things together; it's a real Dundee story in a way. It just kind of shows what we can do when we pull together."
www.celticconnections.com
COMPETITION
*Ged Grimes is offering Courier readers the chance to win a pair of tickets for the show. The lucky winner will also receive a signed CD copy of the soundtrack with three runners-up receiving a copy of the signed soundtrack only.
To be in with a chance to win this prize, send an email to malexander@thecourier.co.uk with the subject TICKET GIVEAWAY, supplying your full name and contact details.  Winners will be chosen at random from correct entries after the closing date of 9am on Tuesday January 22, 2019.
Prize is as stated and is subject to availability.  Your personal data will not be used for any other purpose than entry to this competition.  Details of winner available on request.  For full competition Ts & Cs please send a large stamped addressed envelope to: Courier Newspaper Marketing, copy of your competition terms, D.C. Thomson & Co. Ltd., 2 Albert Sq., Dundee DD1 1DD or go to www.thecourier.co.uk/competition-terms/