Newport-born singer-songwriter Horse McDonald is no stranger to Fife and no stranger to Tae Sup Wi' A Fifer curator James Yorkston having performed a Creative Fifers double header at the Byre Theatre in St Andrews with him in 2015.
But as she prepares to join traditional Irish singer and bouzouki Daoirí Farrell and Santoor singer/player Kaviraj Singh at the Adam Smith Theatre, Kirkcaldy, on August 24, she laughs as she recalls how it was only relatively recently that James realised she'd never been on the Tae Sup bill!
Horse is in the midst of her Flying Solo summer tour when The Courier catches up with her – an occasion all the more special given it's the 25th anniversary of her single God's Home Movie.
The Glasgow-based 60-year-old, who lived in Crail and Anstruther for a short while as a youngster, has been taking a trip down memory lane with a visit to Pittenweem.
She puts her love of the sea down to those early coastal experiences, and she reveals the "seed may have been planted" to live closer to the land again.
But while she admits that with nine albums under her belt the "hardest thing" about her Tae Sup set will be what to leave out, she's looking forward to finding out what the other artistes have to offer.
"It's a really unusual mixture," she says of the line-up.
"I'm really looking forward to hearing the other two guys. I've never heard them.  I'm looking forward to having a new experience myself.
"There's been no discussion about doing a track together – but you never know, stranger things have happened!"
Horse was actually born Sheena Mary McDonald at Newport's former Netherlea Hospital in 1960.
But she insists she never liked the name and decided to change it to Horse around 35 years ago.
"It's not about an animal," she says. "It's about a name that's strong and soft at the same time. It seems to work. There are worse names than Horse I think!"
Art and design ran parallel to her music for a long time, and she admits her career "could have gone either way".
But music was always her passion and she cites it as being one of the things that 'saved' her as a youngster growing up.
Today, she's an ambassador for the Nordoff Robbins music therapy charity.
She's seen music work in "miraculous ways" with therapists and has been involved in some "amazing projects" with schools.
As a performer, however, she also feels "blessed" that deeply personal songs written about her own life – sometimes during the "darkest of times" – can have a powerful impact on others, sometimes even reducing audiences to tears when they are overcome with empathy.
"There's a couple of songs I wrote during the time of my mum and dad," she says.
"My mum had cancer and she died, and my dad died six weeks later.
"I wrote a whole batch of songs at that time about what it felt like for me.
"My mum having the cancer and having to visit and live through that and passing away and then my dad just suddenly disappearing.
"Writing about it was powerful for me. But then when I finally recorded an album with some of those songs on it, people were absolutely racked because people don't get the opportunity to talk or feel those things sometimes.
"It felt like I was meant to go through that to share that for other people."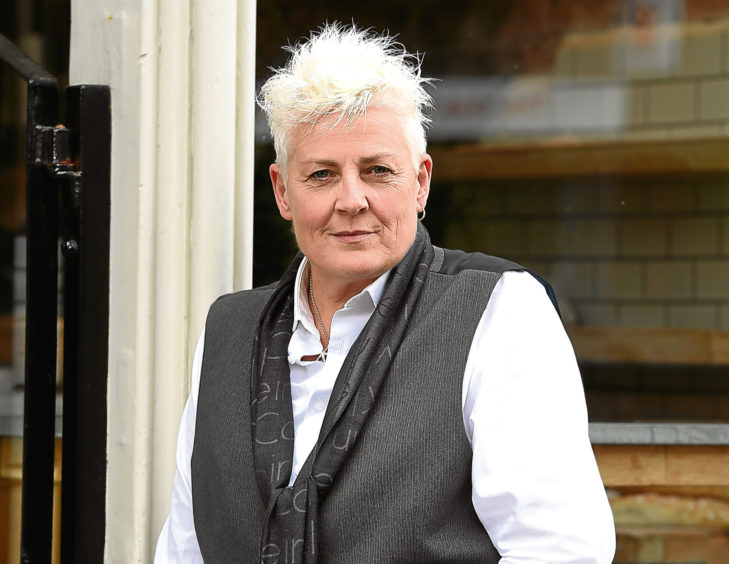 Horse recalls the time around 12 years ago when a fan insisted on meeting her after a gig in Brighton.
He waited until the very end and when he lifted his t-shirt up, he had a full chest tattoo with wings on it and the words from one of her songs – 'Careful with me, careful with my heart; The world keeps turning, my world falls apart; When you're out of reach from me'.
He'd had breast cancer. The idea of the tattoo was to cover up some of the area where he'd had surgery.
"I was absolutely shocked that something I had a part in had meant so much to someone," she reflects.
But there's been other occasions too where the inner emotions of song writing have struck a chord with listeners.
"I sang at Maggies in Kirkcaldy at one point," she recalls.
"I was talking about my mum and how she'd had ovarian cancer and how awful it was and how I'd wished there had been a Maggies near where they lived.
"I sang a couple of the songs I'd written with my mum in mind and about being ill.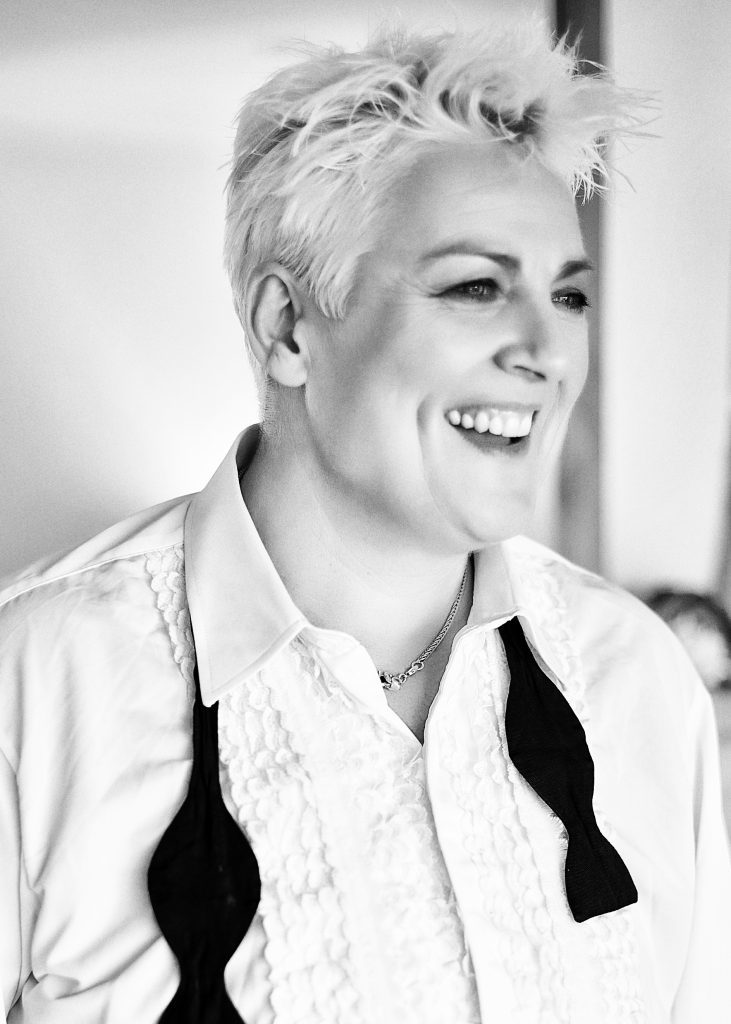 "This woman came up to me and said 'I've got ovarian cancer'. It was one of those situations where I was quite shocked.
"I kept in touch with her and sadly she passed away. Her family asked if I'd come and sing (at her funeral). So I sang that song for her. It was like it had gone full circle. Like it was meant to be, that I was meant to sing that I was meant to meet her."
* Tae Sup Wi A Fifer with Horse McDonald, Daoirí Farrell and Kaviraj Singh is at the Adam Smith Theatre on Saturday August 24 at 8pm.
Tickets are available from www.onfife.com