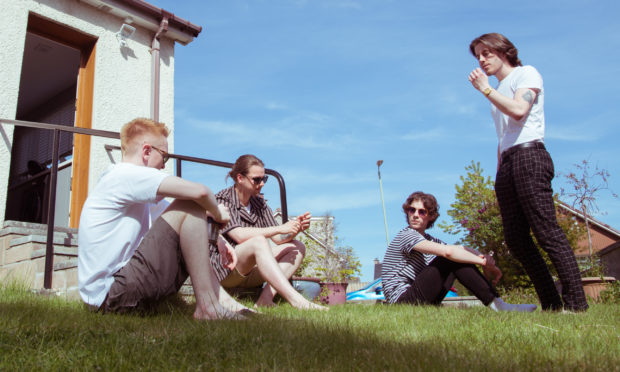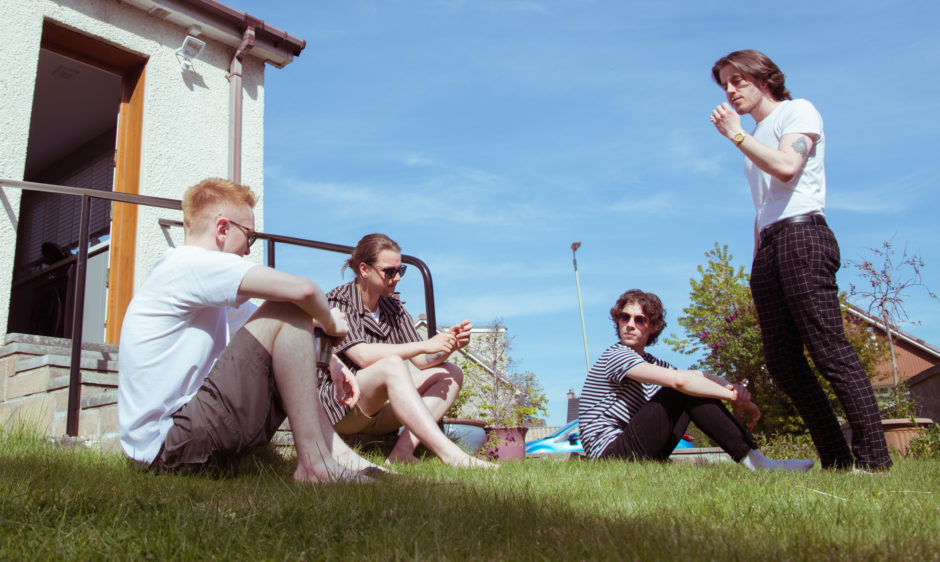 A little under four years ago, a young Dundee band called Model Aeroplanes reached new heights by winning the Hard Rock Cafe Best Emerging Artist Award at the 17th annual SSE Scottish Music Awards in Glasgow.
The accolade came just over three months after the band signed to Island Records, the home of legends like Bob Marley and Amy Winehouse.
The record deal persuaded the lads, who were all 19 or 20 and barely out of Monifieth High School at the time, to "give up the day jobs" and pursue their dream of a full-time career in music having played in bands together since they were 13.
But four years on, having decided to fold the Model Aeroplanes project and returning to bar and restaurant work after being dropped by the record label in summer 2017, three members of the original band have reinvented themselves with a new project called Magnum Haus which will officially launch with a gig at 3 Session Street in Dundee on August 23.
The launch will be followed up by a support slot to rising star Joesef at King Tuts in Glasgow on August 31 and Tenement Trail on October 12.
Magnum Haus comprises former Model Aeroplanes members Rory Fleming-Stewart, Ben Buist and Grant Irvine, who has switched from guitar to keyboards having taught himself to play.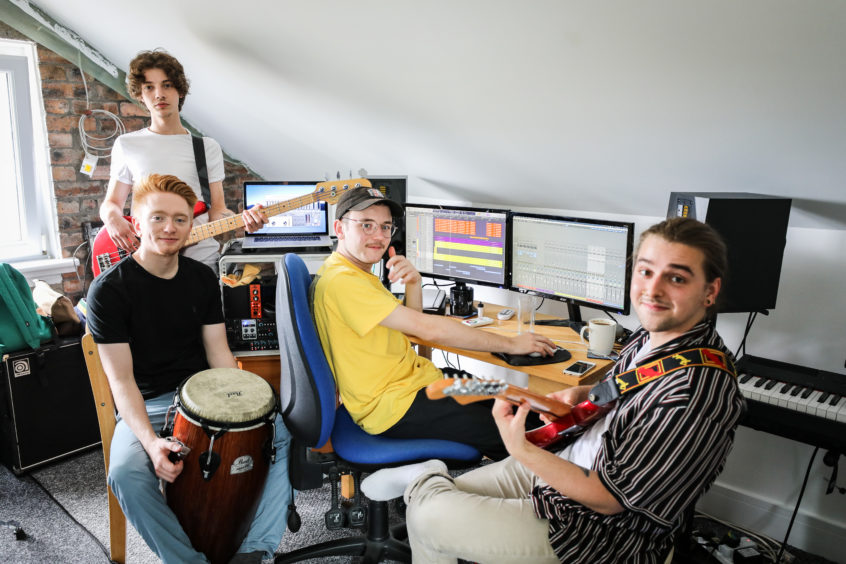 They have been joined by drummer Matthew Gaughan, 22, who comes from a musical family, while Model Aeroplanes' old drummer Kieran Smith has helped them produce and record their debut single Shuga which was released on August 2 – the day they went public with their new project..
The line-up might be predominantly recognisable to anyone who followed Model Aeroplanes. But in an interview with The Courier, Rory explained that Magnum Haus feels very different with a new sound they call Alt RnB.
"Summer of 2017 coincided with us (Model Aeroplanes) being dropped by our label and Kieran our old drummer wanting to go off and do his own thing," said Rory, 23, who said they had been working away on the Magnus Haus project for about a year.
"We kind of set a deadline at that point – the last tour we put on was December of 2017 and we kind of said that will probably be the last thing we'll do for a while."
The old band members said they had "grown up" a lot over those years and needed a fresh start and direction.
Having met their new drummer at a party, the result is Magnum Haus and they are determined to learn lessons from the past.
"We've learned loads of lessons," said Ben. "Mainly not to take ourselves so seriously as we used to. Have a bit more fun doing what we want to do musically and with the direction of the band."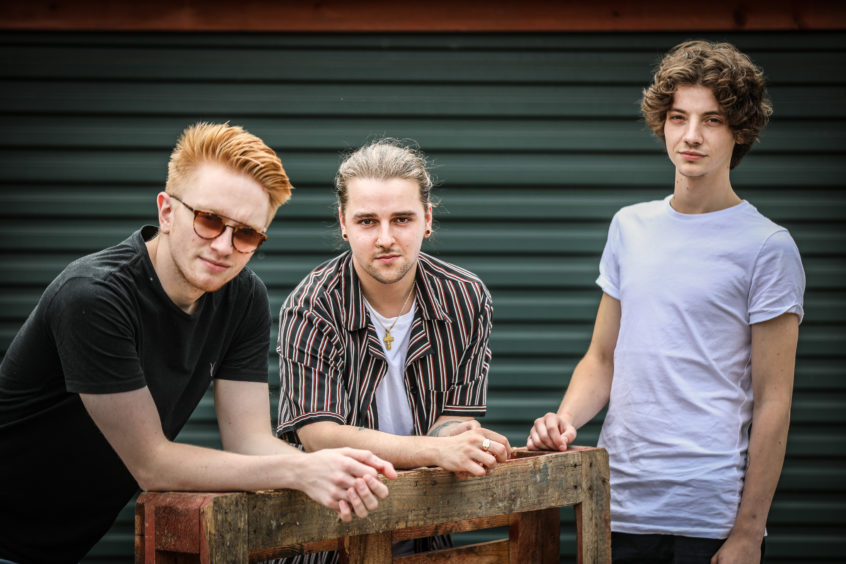 Rory said Alt R&B "sums it up" because they are predominately influenced by R&B, soul, hip hop, jazz. But they are also still a guitar band.
"The style in which we write has completely changed," he added.
"Keyboards have changed the sound and Matthew's drumming is completely different from the drums in Model Aeroplanes. It's got more jazz to it, more hip hop orientated."
Rory said they always listed to hip hop and "big soul classics". But in the past they were more geared to writing what they thought people wanted rather than what they themselves were interested in.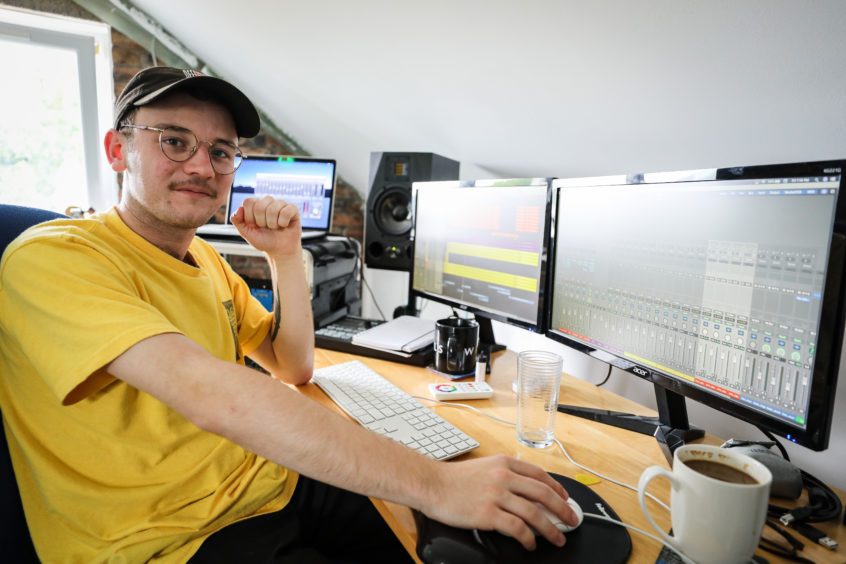 "It just so happens the music climate changed in the last few years and R&B is a massive genre again," he said.
"It kind of worked – we were in the right place at the right time."
The band's management has compared the band's sound with the ambition and international feel of Dundee's rich history of sophisticated and soulful pop music through the decades whether that be the Average White Band, The Associates or Danny Wilson.
While wary of comparisons, the band certainly don't see themselves as being a "Dundee or Scottish band". Their music is very much about transcending boundaries worldwide.
"That's one thing that Dundee bands have had in common," added Rory. "They've been hard to place.
"The Dundee sound is no sound at all – there's so many different styles of band coming out of Dundee!"
The lads are also unfazed by the history of 2 Session Street which, back in the early 1990s when called Lucifer's Mill, it hosted a then young and relatively unknown band called Oasis.
"To be honest I don't think we even thought of the heritage of that place before we went to it," added Rory.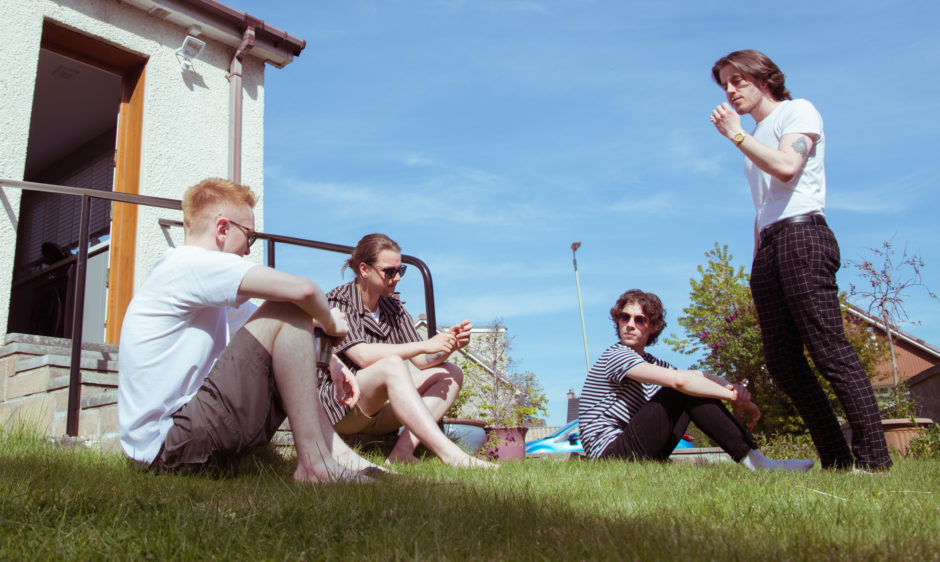 "We were all too young to witness it's other incarnations. We didn't realise the history it had. We just thought let's put a gig on. Session Street seemed like the perfect place. We were sad though to see the loss of the Reading Rooms where we've had a lot of good times. We just want to get on, get back on the road and hopefully make a career out of  music full time."
*Magnum Haus, 3 Session Street, Dundee, August 23.
https://www.facebook.com/events/3-session-street/magnum-haus-3-session-street-dundee/3033296123410479/