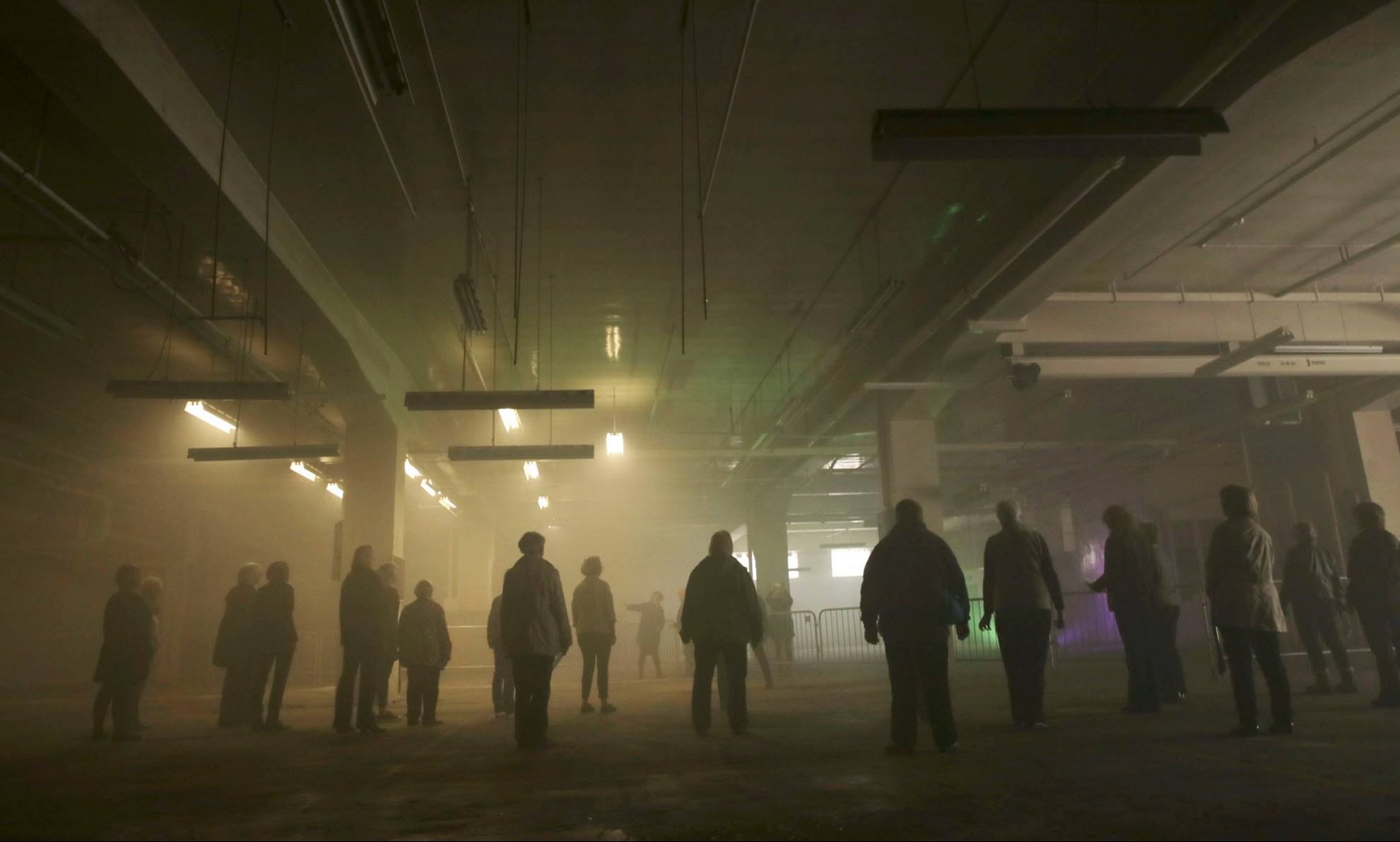 Remembering Witch's Blood, a community performance featuring a 40-strong live choir, headlined the third day of events at Dundee's Design Festival.
Witch's Blood, a community performance first seen in the city in 1987, was reincarnated for an immersive 'trailer event' which provided a taste of the full story, due to be performed next year.
The promenade piece, based on William Blain's book of the same name, took the audience around the atmospheric West Ward Works, blending contemporary life with the past in an edgy performance.
The production also featured live singing and virtual music, creating a fragmented narrative to set the scene for next year.
Alan Lyddiard, who directed the '87 version, said the production was an "eerie installation".
"It's a beautiful taster. It's really about taking what happened 30 years ago and looking to the future," he said.
"It's fiction that melds with the memories. It's full of fragments, echoes and memories."
Alan, who is also one of the directors for the reimagined piece, has been joined by some of the performers from the original production as well as brand new cast members.
Some participants are also the grandchildren of those involved in the 1987 version.
The community production has worked with around 100 people, 50 of whom appeared in three performances last night.
Organisers are hoping to bring the full scale production to life in July 2017, 30 years after its debut.
Elsewhere, artists Claire Dow and Olivier Grossetete were bringing the past into the present as part of the Ignite Dundee festival.
They have been preparing for today's construction of a cardboard Royal Arch, which will be 14 metres high and 14 metres wide.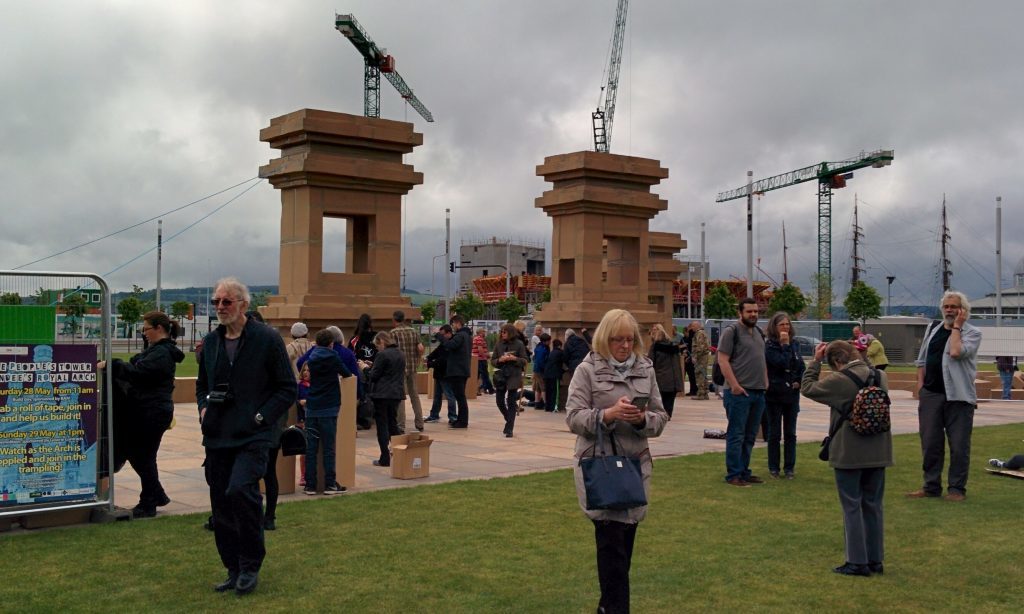 The crowdfunded project raised £2,770 – the same amount spent on building the original structure in the 1800s.
Members of the public are invited to come along and help build the arch, which will be made of 1,200 cardboard boxes, in Slessor Gardens.
The structure will then be demolished on Sunday at 1pm, reflecting the real arch's destruction in 1964 to make way for the Tay Road Bridge.
Olivier has created similar People's Towers all over the world, but this is the first of its kind on Scotland's east coast.
It will also be the first event in the gardens' public space.
Members of Abertay's historical society will be on hand to give information about the history of the arch.