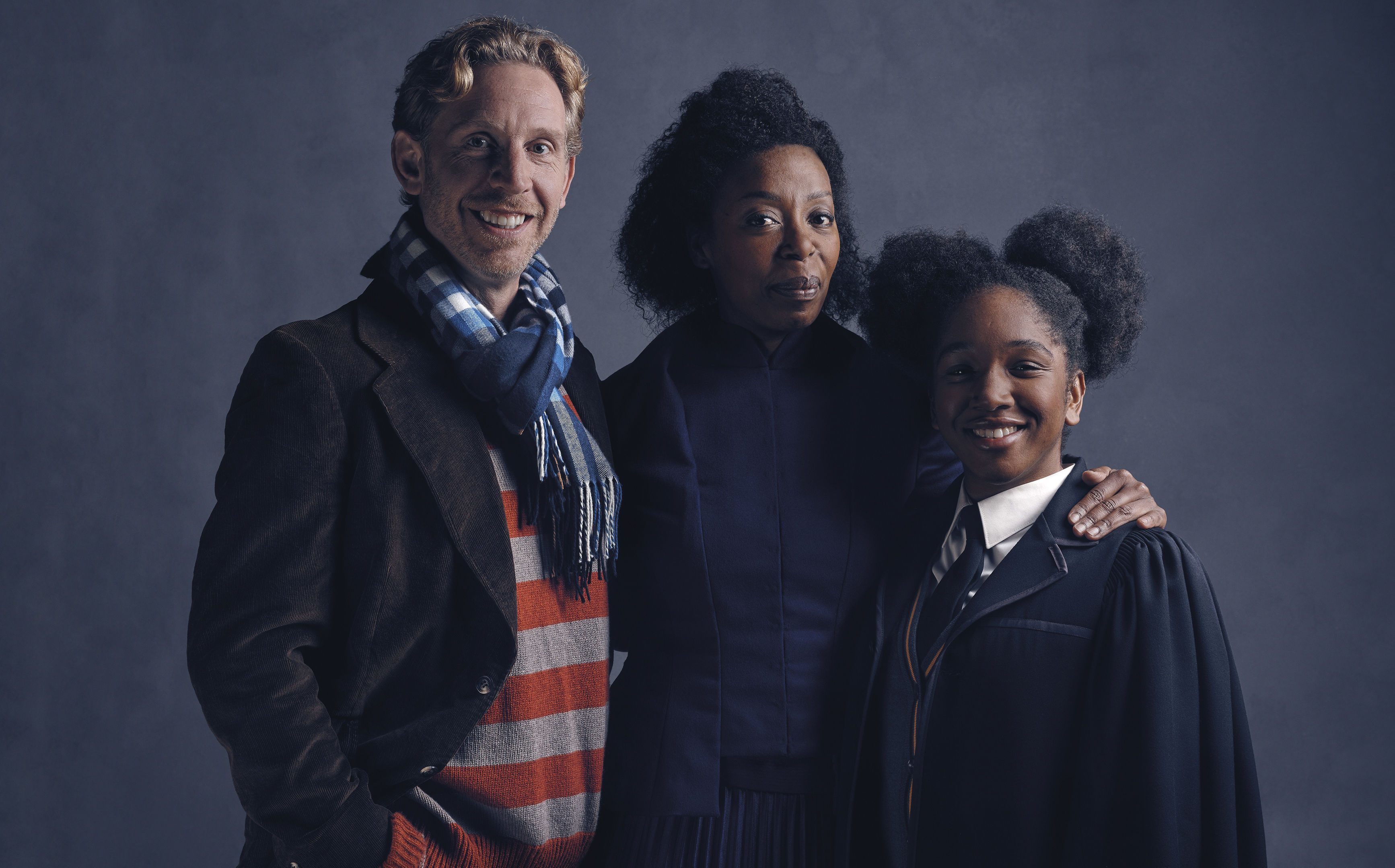 Harry Potter fans anxious to see what their favourite characters will look like as adults in JK Rowling's new play have been given their first look at Ron Weasley and Hermione Granger.
The actress who will play their daughter Rose Granger-Weasley in Harry Potter And The Cursed Child has also been unveiled.
Cherrelle Skeete, who has appeared in Call The Midwife, Ordinary Lies and The Five, joins the previously announced Paul Thornley as Ron Weasley and Noma Dumezweni as Hermione Granger.
A new family portrait shows a serious-looking Hermione in the middle, flanked by a smiling Rose in a Hogwarts uniform and a grinning Ron in a striped jumper and scarf, with the red hair made famous on film by Rupert Grint.
Individual shots show all three family members brandishing wands, with Rose showing off a mischievous grin.
The casting in December of Swaziland-born actress Dumezweni for the role portrayed in the Harry Potter films by Emma Watson was initially met with some confusion from fans, while others made openly racist comments.
Rowling swiftly used her social media account to state that Hermione's skin colour had never been specified in the books.
"Canon: brown eyes, frizzy hair and very clever. White skin was never specified. Rowling loves black Hermione," she wrote at the time, adding a kissing emoji at the end.
Potter's grown-up wife Ginny and son Albus have already been unveiled and will be played by Poppy Miller and Lewis Daynes, alongside Jamie Parker as The Boy Who Lived.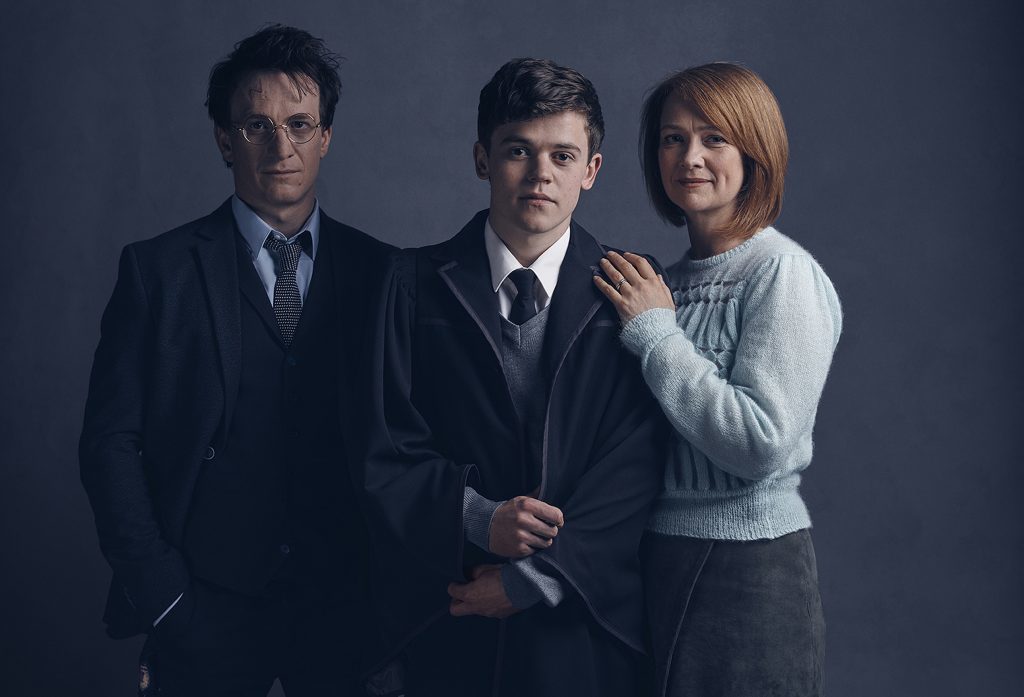 Harry Potter And The Cursed Child, a new play by Jack Thorne based on a story by him, Rowling and director John Tiffany, is the eighth story in the series and the first to be presented on stage.
It will gets its world premiere in London's West End in July.
Set 19 years after the books ended, Harry is an "overworked employee of the Ministry of Magic", juggling his career with three children.
The plot for the play reads: "While Harry grapples with a past that refuses to stay where it belongs, his youngest son Albus must struggle with the weight of a family legacy he never wanted.
"As past and present fuse ominously, both father and son learn the uncomfortable truth: sometimes, darkness comes from unexpected places."
Part One and Part Two open at the Palace Theatre on July 30, with previews taking place from June 7.