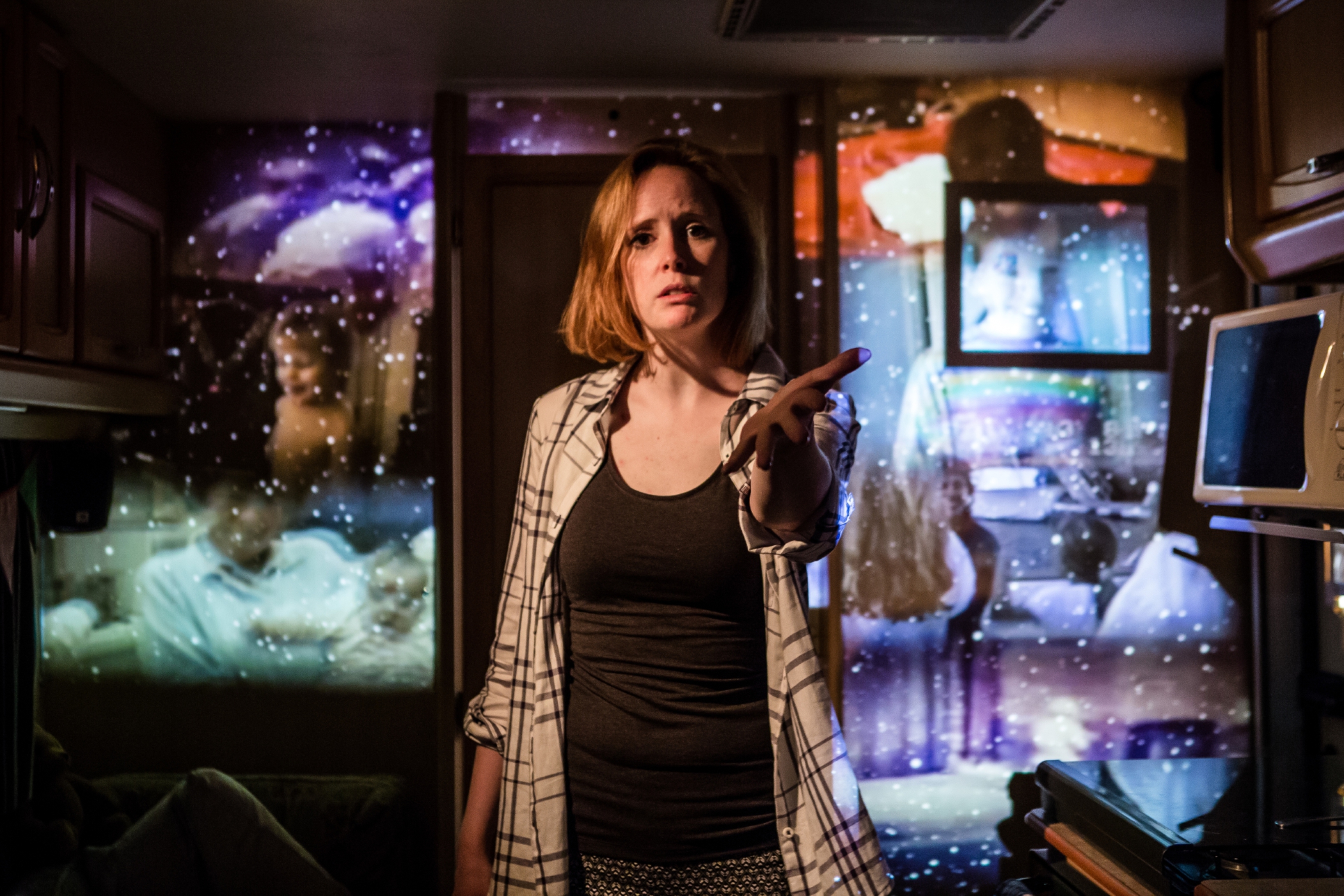 Not many highly visual theatre shows can claim to have been staged in a caravan – but that's one of the things that sets Mobile apart. Gayle Ritchie finds out more…
Situated in Dundee's Tay Square, the production is based on interviews conducted in communities across the UK, exploring our sense of home, belonging, aspiration, and the realities of social mobility.
Powerful true stories and dreams for the future are revealed through video projection, recorded interviews, original music and interactions with a performer – all inside a cosy caravan.
For an audience of eight people, Mobile incorporates engaging performance, story and ideas alongside stunning digital visuals by The Media Workshop and original music composed by Shane Durrant.
Mobile is The Paper Birds' second show in a trilogy about class in modern It is award-winning theatre company Paper Birds' second show in a trilogy about class in modern Britain.
Artistic director of The Paper Birds and director of Mobile, Jemma McDonnell, says the show turns the caravan into a "magic box where every cupboard and drawer springs a surprise."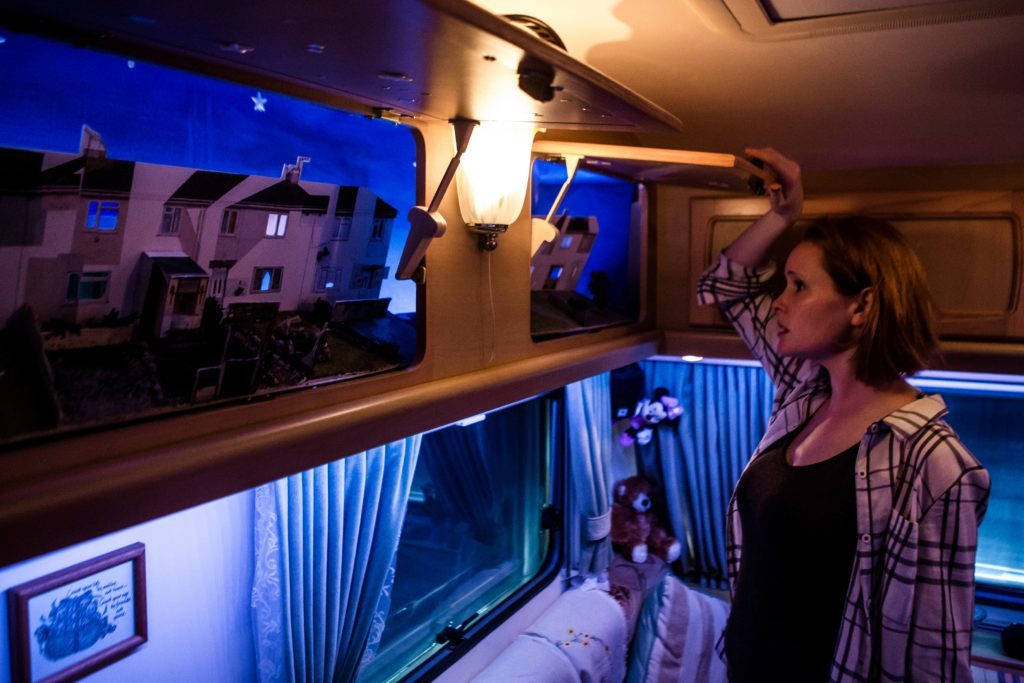 "Mobile explores class with both head and heart," she says. "While social mobility is highly political, at the root of it Mobile is family.
"Who we are is so deeply influenced by where we have come from; the homes we grew up in, the food we ate, the jobs of our parents, the holidays we did or didn't go on – they all affect our seating in the world.
"Mobile aims to transport its audience to board games on rainy family holidays or busy Christmas dinners with not enough chairs, to question how these long-forgotten childhoods have shaped who we are today."
The show explores class tensions and how it's important to remember where you came from but also to realise "it's okay to laugh when your dad doesn't know what a panini is."
Radically different from previous work created by The Paper Birds, Mobile will visit every corner of the UK with the stunningly inventive show – where nothing is quite as it seems. As the caravan comes to life around you, stories of origins and aspirations do too.
Mobile is a powerful and intimate piece that explores our connections – to the world, to our family, to the complete strangers we have an inbuilt desire to impress and asking if it's right to wish for better than you have, more than you've been given, the chance to change.
With a commitment to making theatre as accessible as possible, The Paper Birds will be popping up on high streets and other non-theatre spaces as Mobile embarks on a 24-venue tour of UK throughout 2017, including Dundee.
The company devises theatre company with a political agenda. They are artists, entrepreneurs, investigators and educators who pride themselves on taking big socio-political subjects and making them accessible.
* Mobile is Dundee Rep (in a caravan outside it!) from May 22 to 24.