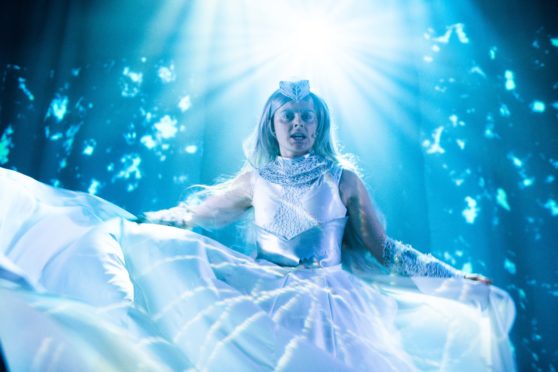 Christmas shows and pantomimes and are often our first experiences of theatre, so it's important that they deliver a special sort of magic – the unforgettable kind. The Dundee Rep offers all that and more in their latest festive production, The Snow Queen.
Working in partnership with Noisemaker, the theatre company's retelling of Hans Christian Anderson's beloved fairy tale is everything you could possibly want at this time of year – providing the audience with music, laughter and love as well as a few thrills along the way.
Those who know the Danish classic well, will be delighted by the Rep's fresh take on the story. Adding in some new twists and turns along the way, the Rep keeps its audience enthralled in the heart of this chilling story, while always providing enough light relief to combat the icy darkness.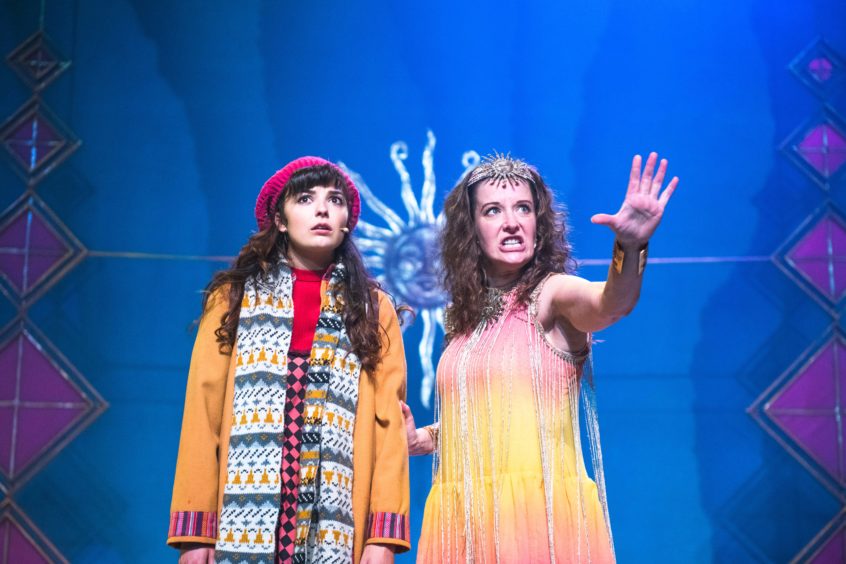 As always, the Dundee Rep's cast deliver stellar performances. Chiara Sparkes and Ross Baxter, make a dynamic duo as best friends Gerda and Kai, lighting up the stage with their hunger for adventure. Danielle Jam, is fierce but lovable as Hallie and Ewan Donald provides us with a remarkable performance as Crow.
But it's Sophie Reid who enchants the audience with her turn as the menacing Snow Queen. Her stage presence is both mesmerising and chilling all at once, keeping a jumpy audience on the edge of their seats throughout.
The stage itself is also a stunning spectacle to behold. With fantastic special effects and a breath-taking set designed by Richard Evans, the audience are immersed in Gerda and Kai's cold, dark world and spellbound by the Queen's glittering fortress.
With fantastic songs, an enthralling plot, superb performances and a standing ovation on opening night, The Snow Queen grips you in the palm of her icy palm and refuses to let go. This is one festive production which is not to be missed.