Ahead of the world premiere of her epic play Lost At Sea at Perth Theatre, Michael Alexander finds out from Moray-raised playwright, actress and musician Morna Young how the death of her father inspired her to become a writer.
Screeching seagulls wheel through the sky over an assortment of inshore squid and shellfish industry vessels berthed in the harbour at low tide.
There's the faintest hint of spray in the salty air as roaring waves break on the far side of the harbour wall where nets and buoys are piled high on the quayside.
It's not the warmest of spring days in the North East admittedly – downright chilly in fact.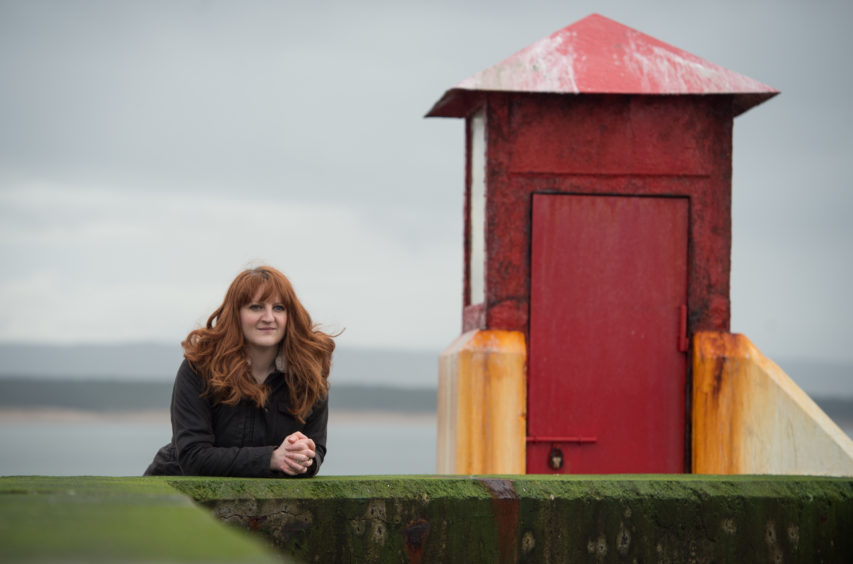 But as playwright, actress and musician Morna Young gazes out to sea from her home village of Burghead and contemplates the power and unpredictability of nature, her thoughts drift to her father Donnie who died in a fishing boat tragedy 30 years ago this month.
Elgin-born Morna was just five-years-old when her crewman father fell overboard from the trawler Ardent II in the Norwegian sector of the North Sea in April 1989 – his body never recovered.
Now aged 35, she doesn't remember much about that period in her life, and concedes she'll never know exactly what happened amid the chaos and confusion of the tragedy.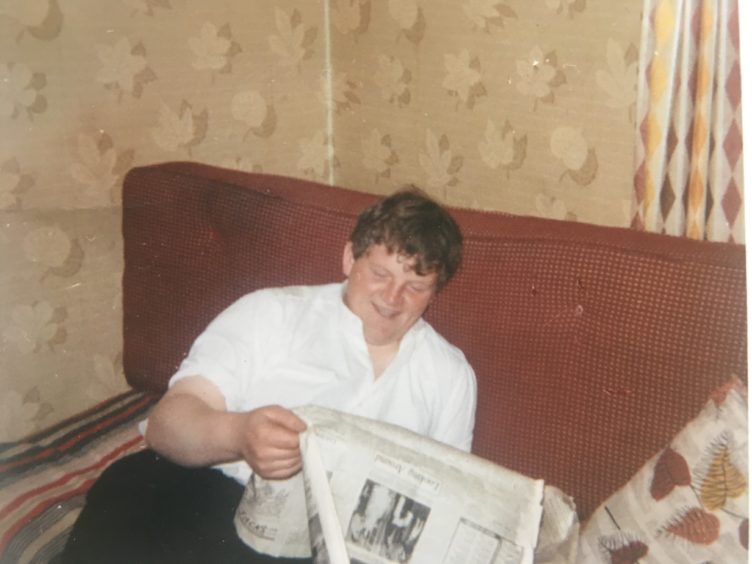 However, as she prepares for the world premiere of her epic fishing drama Lost at Sea at Perth Theatre on April 25 – which will be followed by a Scottish theatre tour including Dundee Rep – she says there's no doubt that the loss of her father "shaped everything" about her life and led directly to her becoming a writer.
"I'm from a family of fishermen," said Morna, who now splits her time between Burghead and Glasgow.
"My dad was a fisherman, my uncle, my grandfather.
"My dad was lost at sea when I was five: I was such a young age that I don't really remember too much about it.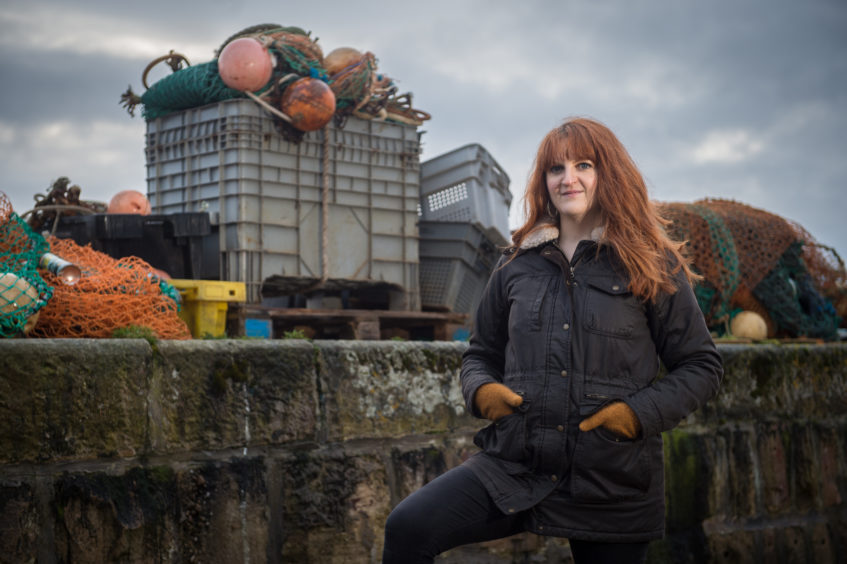 "However, the older I got I suppose you start to want to know more about a person – who they were, who you are.
"I think losing someone when you are so young opens up a doorway for asking lots of questions.
"Alongside that, as I started to ask those questions, I also in some ways began thinking about paying tribute, not just to him but also to all the other men and boats who've been lost from Burghead and all the other coastal towns over the years.
"I think there's so many streets in fishing villages where you could probably go door-to-door and everyone will have lost someone or know someone that's been lost.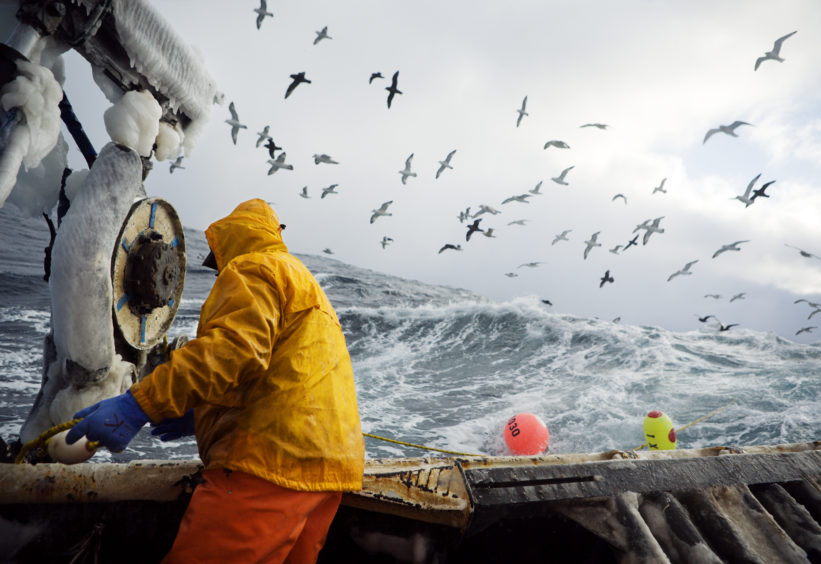 "Even though I've been personally affected, it's beyond me as well."
Raised in the close-knit fishing community of Burghead in Moray, Morna left home to train as a journalist at Sheffield University before going to drama school.
As an actor she has worked for companies including the National Theatre of Scotland, Royal Lyceum, The Beacon and ITV/BBC Worldwide.
A multi-instrumentalist who plays fiddle, flute, percussion and clarsach, she has composed scores for several theatre productions including Sunset Song and is a member of the band Folkify who were resident at The Tron in 2016.
However, having carried the idea her whole life to do something to honour her father and the fishing communities of her kin, she has been working on her first full-length play Lost At Sea since returning home to Burghead in 2011.
Determined to do the issues justice, she spent a lot of time interviewing people all along the coast who had lost someone – and to get her head around the complexities of the wider fishing industry.
In 2013, the play was developed with award-winning Stellar Quines Theatre Company and was performed in Lossiemouth – a rehearsed reading she describes as  "probably the best night of my life" when 10 actors performed a stripped back first reading of the play to a local appreciative fishing community audience.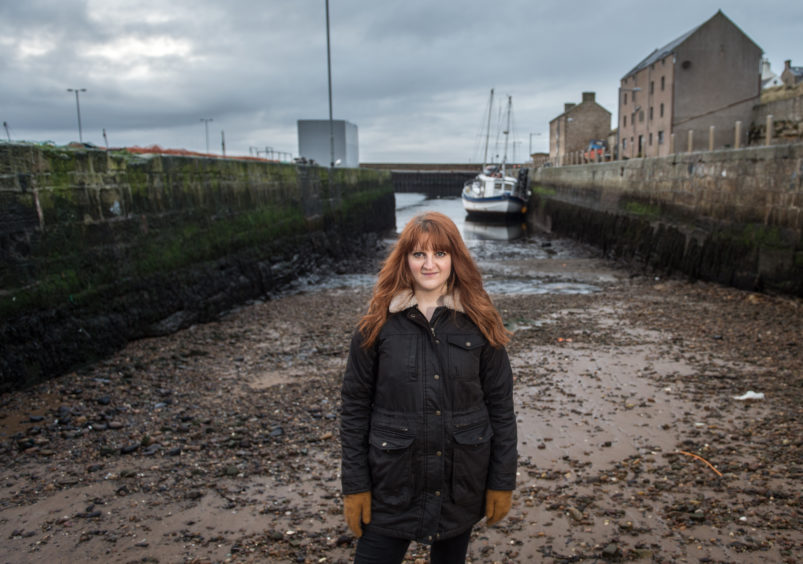 Now, after a "long and emotional journey" to get it to where it is now, she is delighted to be working with Perth Theatre to bring the story to life for a national audience.
"Even though I lost my dad I wanted to write a fictional story," she said.
"So while it was inspired by him, it's not the story of losing my dad as it were.
"It's a story that I wanted to connect to everyone who has lost someone, and with no one in Scotland ever really far from the sea, I hope it will be relevant to so many people."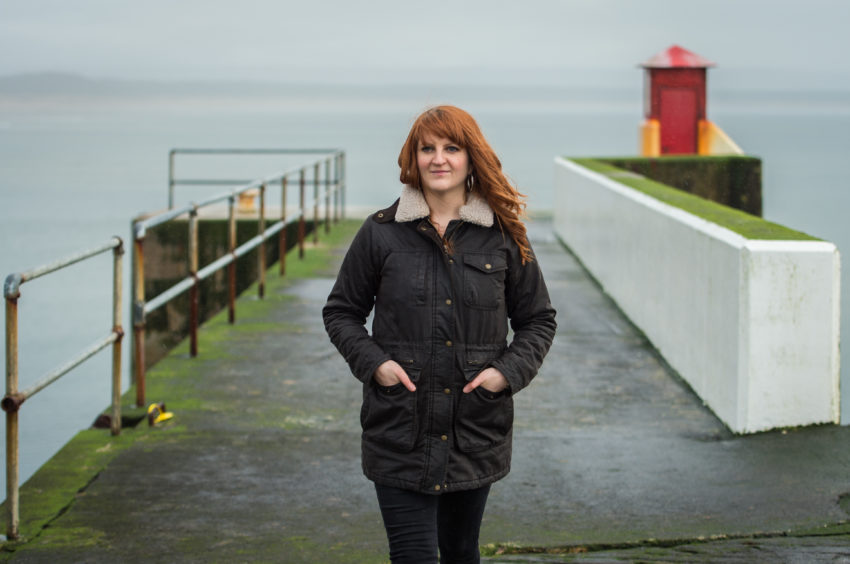 Morna describes the play as a family drama at heart.
It features a young woman who returns home, searching for answers about her father's death.
But as she begins to weave together the strands of her past, a mysterious force unravels family secrets.
Featuring the voices of fishermen and their families in their own words – with music, songs and Scots language – Morna said it shines a "new and unique light" on what is still the UK's most dangerous profession, and at a time when fishing rights are, once again, top of the political agenda.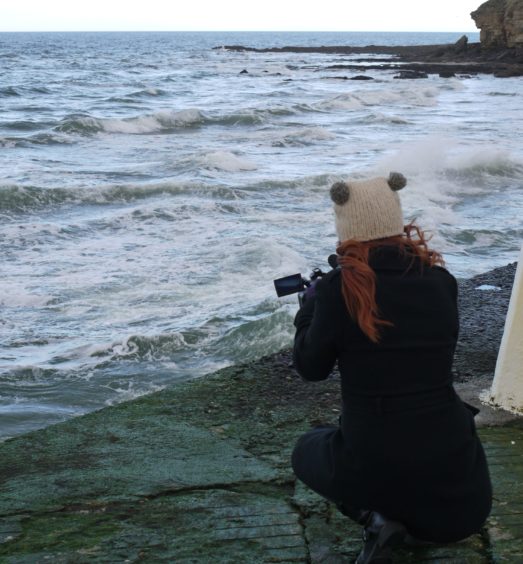 It explores universal themes of loss, family, community and the challenges facing traditional industries.
"It spans about 40 years of the industry and within that, something that's always been very important to me is that it tells the political through the personal," she said, adding that it requires a "big cast" of nine to represent the scale of the issues.
"It's exploring family relationships and family dynamics.
"It's a story of two brothers really. One who loses his life and one who makes his fortune from the sea and their relationship with the community, with the industry and it moves through about 40 years and their journey."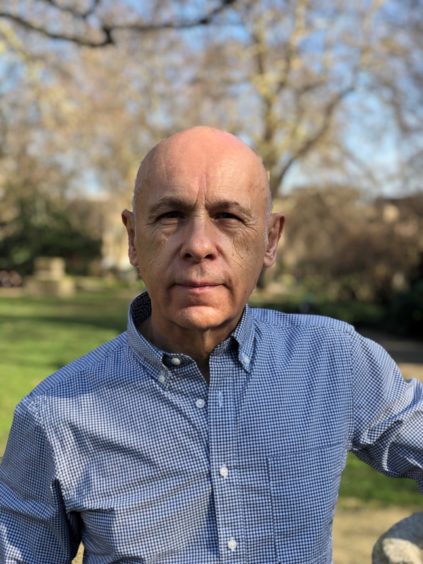 The production marks a Scottish comeback for director Ian Brown, who returns to direct Lost at Sea, his first show in Scotland since his eight-year tenure as artistic director at Traverse Theatre, Edinburgh.
Described by Morna as an "absolute legend", and having worked with her on the project since 2014, Ian, who first worked at Perth Theatre as a young director in 1984, said: "I've always thought it needed some resources behind it to do the play justice because Morna's written quite an ambitious piece really.
"It's kind of an epic play really, and I think that's one of the wonderful things about it – it sort of plays around with different theatrical conventions. She's obviously written it for really quite a large cast.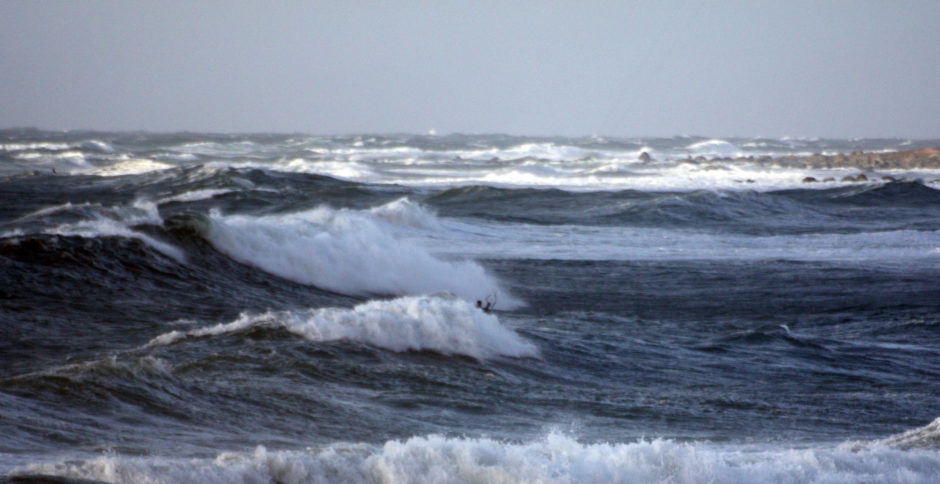 "It's a personal story about loss, but it's also a bigger story about the power of the sea – it's elemental kind of pull for the people that live around it and make their living form it.
"She's played around with lots of different kind of theatrical forms really – it's quite Shakespearean, she's really let her imagination fly with it which is one of the wonderful things about it really."
Despite lacking tangible memories of her father, Morna has a few photographs of him – including a touching one of him holding her as a baby.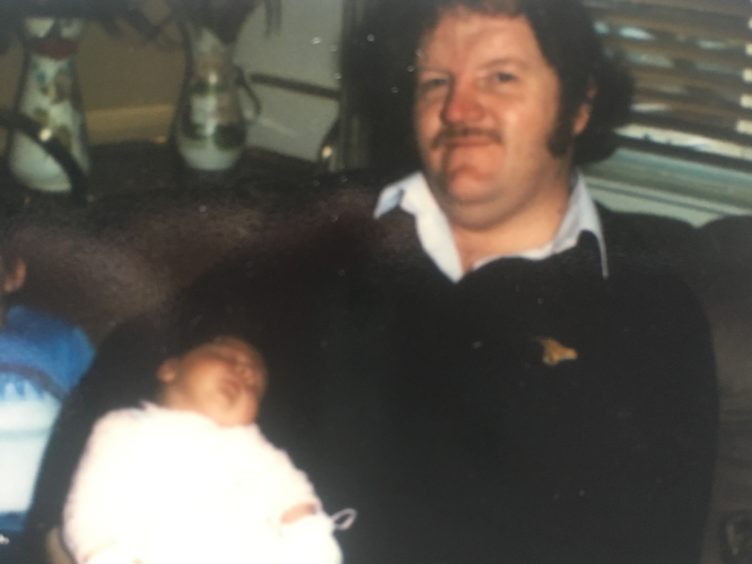 She's incredibly proud of her connections to the Moray area – and her family have been "so supportive" of her play.
She calls Glasgow home now but has an amazing picture on her wall of a pre-First World War Burning of the Clavie – the annual fire festival in Burghead where her great grandfather once had the honour of being Clavie King. "How's that for a claim to fame?" she smiled.
However, her work also retains authenticity by the fact that most of her creations are written in Doric Scots to capture "real voices".
This reflects the common themes of identity and belonging that appear in her work whether that's exploring traditional working class voices or gender.
"I have two plays opening in April," she added. "Lost At Sea is one and the other is I Elvis about a female Elvis impersonator set in Aberdeenshire. That and Lost At Sea could not be more different plays.
"But they are both written in Scots.
"This year happens to be the UN year of indigenous languages.
"I think it's so important to hear Scots on stage.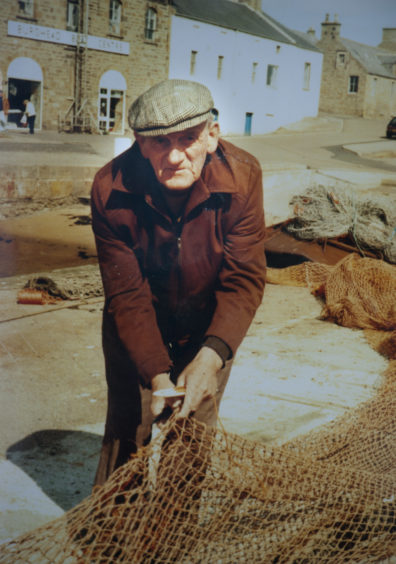 "There's something like 1.6 million people in Scotland who speak some kind of Scots, according to the last census, and I bet you even more folk than that wouldn't even realise they are talking Scots.
"It's there within us. We pepper our language with it without even realising it a lot of the time.
"I think it's so important to represent Scots on stage and to capture the diversity of the language as well.
"The version of Scots spoken in my village will be different to the version of Scots in the village two miles down the road. One of the absolute beautiful things about the Scots language is it does shift and change and really does belong to the speaker."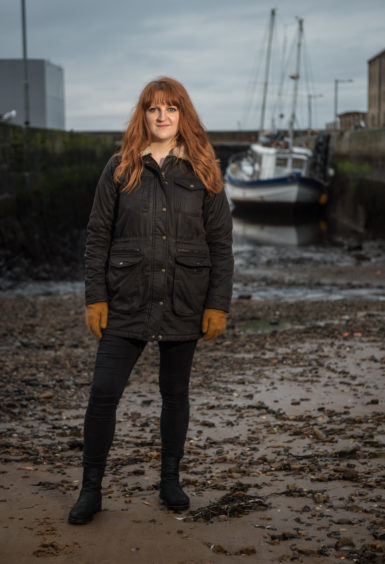 *Lost at Sea runs at Perth Theatre from Thursday April 25 until Saturday May 4 (www.horsecross.co.uk) before touring to Dundee Rep Theatre (May 6 &7); His Majesty's Theatre, Aberdeen (May 9 to11); Beacon Arts Centre, Greenock (May 14); Eden Court, Inverness (May 16 to 18); Kings Theatre, Edinburgh (May 20 to 22) and Easterbrook Hall, Dumfries (May 24).