Michael Alexander speaks to Fife-raised Frankenstein actor Michael Moreland about his monstrous role now touring the UK.
From starring as one of the main protagonists in the 2010 Dundee Rep production of Sunshine on Leith to playing 'The Quiet Man'  alongside Hollywood movie star Scarlett Johansson in the Glasgow-filmed 2013 science fiction film Under the Skin, Fife actor Michael Moreland has not been disappointed with the diversity of acting roles he's enjoyed since becoming hooked on performing as a teenager.
But as the 44-year-old former St Andrews High School, Kirkcaldy, Fife College and the RSAMD (Royal Conservatoire of Scotland) graduate reflects on his 30-year career, he's in no doubt that his current role playing the monster in Scottish writer Rona Munro's adaptation of Frankenstein is amongst the most exciting he has taken on yet.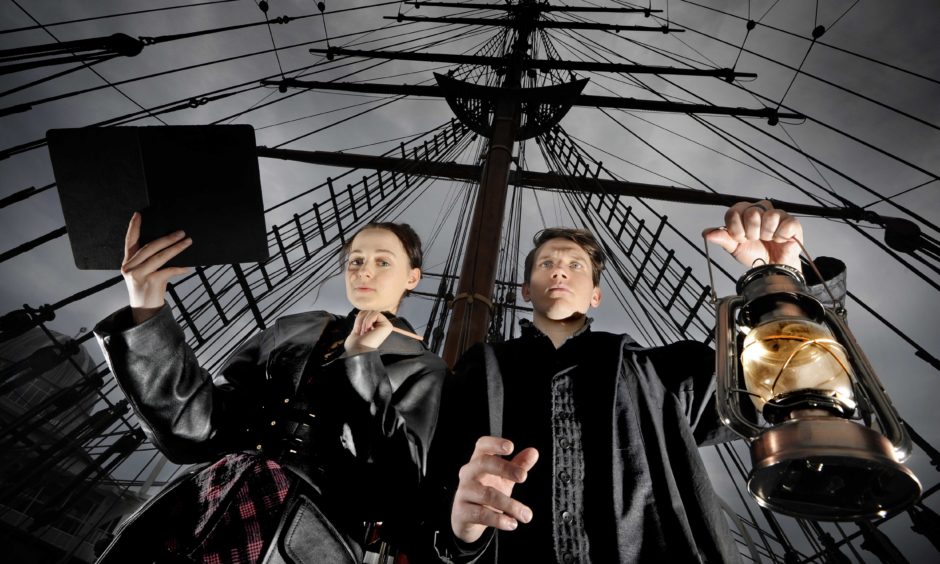 The co-production between Perth Theatre, Belgrade Theatre Coventry, Selladoor Productions and Matthew Townshend Productions ran at Perth Theatre for 2.5 weeks in September before embarking upon a UK tour that runs until March 2020.
Describing his take on Mary Shelley's monstrous creation, Michael told The Courier how the exciting fast-paced show was going down particularly well with younger audiences while the character's familiarity appeals "right across the board".
"Because Frankenstein is so iconic and famous, I made a deliberate choice not to watch any other films of it," he explains as the show heads for Cardiff this week.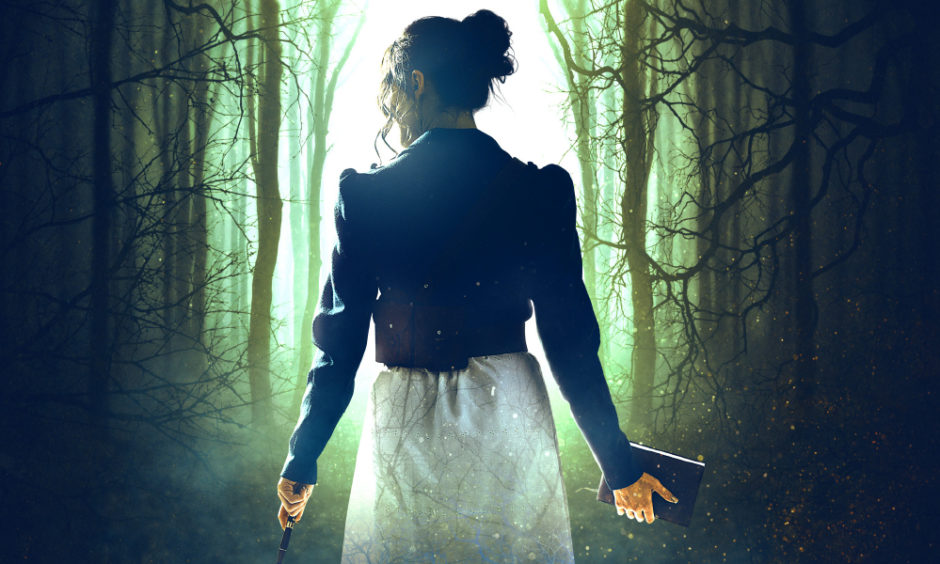 "I've seen films in the past but decided to go back to the book and kept reading it over and over because the adaptations come right from the book.
"The monster in the book is completely different from your 'Boris Karloff' version.
"He's articulate. He's almost like a superhuman.
"He's very intelligent as well. In fact it's almost like a mirror image of 'Dr Frankenstein' himself.
"I think a lot of people are quite surprised because Boris Karloff is such an iconic performance. He's absolutely brilliant. But that's not actually the monster from the book.
"I think Rona Munro, the writer who's adapted it, has done a great job putting that on to the page."
Born in Livingston before his psychiatric nurse patients moved the family to Montrose, Yorkshire, then Kirkcaldy, Michael first got into acting through the Scottish Youth Theatre where he initially saw performing as "just fun" and the chance for him and his mate to "meet girls" – before realising he thoroughly enjoyed it.
Whether it's been the squaddie double act he enjoyed with Billy Boyd as 'Ally and Dave' in Sunshine on Leith, or working with the "dead down to earth" A-lister Scarlett Johansson in Under the Skin, he understands the importance of developing a sound relationship with his co-stars.
That's no different in Frankenstein where he's working closely with Scottish screen actress Eilidh Loan – the 22-year-old Renfrewshire lass who plays Mary Shelley.
But Michael laughs when he reveals that Eilidh is "making his life a misery" off stage. And despite taking on such a monstrous role, he's not such a fan of frights himself.
"She's hiding round corners with her pal jumping out and scaring me and filming it," he says.
"I cannae stand scares really in real life so that's been quite funny!"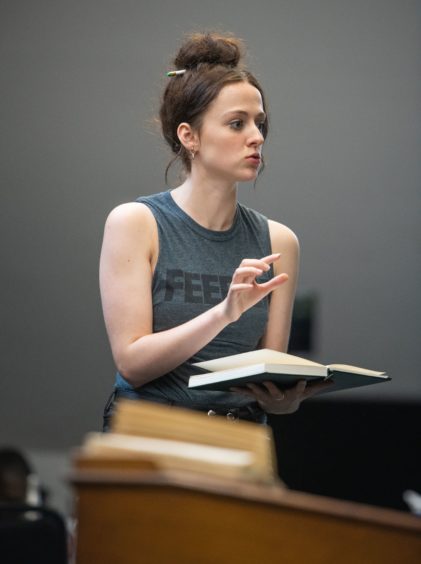 Michael went to school with Tony Strachan, who is still an actor based in Kirkcaldy.
He says there was "never any hesitation" about what he wanted to do with his life once he got bitten by the bug around 14.
However, now that he's the father of 10 and 11 –year-old girls himself, he appreciates he was "quite lucky" because he's come to appreciate how hard it can be to choose a career.
Michael, who now lives in Stevenage, enjoyed opening Frankenstein in Perth. He's done around seven shows there over the years and loves working there.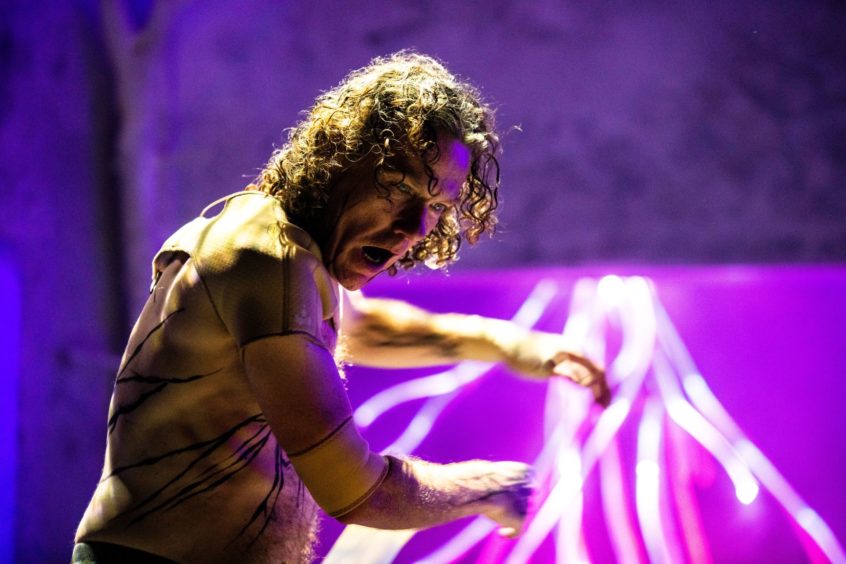 He has a long list of stage credits including Knives and Hens and Richard III (Perth Theatre), Democracy (Rapture Theatre Company & Scottish Tour), A Mad World My Masters (English Touring Theatre), All My Sons (Rapture Theatre Company & Scottish Tour), The Roaring Girl, The White Devil and The Witch of Edmonton (Royal Shakespeare Company),  Macbeth (Perth Theatre/Tron Theatre), What Every Woman Knows (Royal Exchange Manchester), The Found Man (Traverse Theatre) and Gagarin Way (Arts Theatre).
---

---
​
His screen credits include: Years & Years (BBC), Doctors (BBC), Shetland (ITV) and a part in Irvine Welsh's Filth.
He's in no doubt, however, that one of the biggest roles was Under the Skin.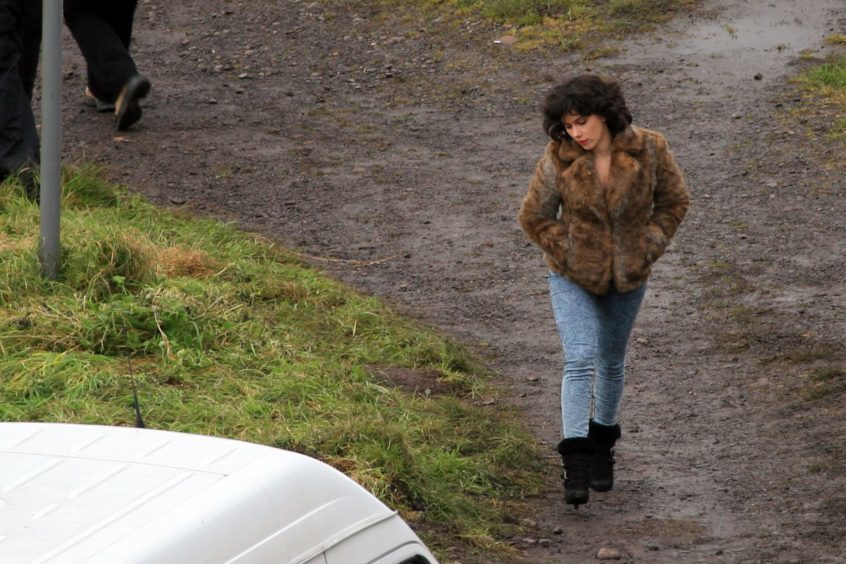 "Scarlett Johansson kills a lot of guys in that film and I'm like the one she doesn't kill," he says.
"I'm nice to her and bring her back to my flat. Everything's ok. It was a definite marmite film! It was right up my street! That's the kind of thing I'm into. I would have loved that film even if it was nothing to do with me. I was delighted to get involved.
"Scarlett was dead down to earth. She was loving the project herself and loving exploring Scotland.
"She was in disguise with secret filming. She was walking down Glasgow's Sauchiehall Street with a black wig on. People wouldn't glance twice at her because out of context you would never think that was Scarlett Johansson. It was really exciting."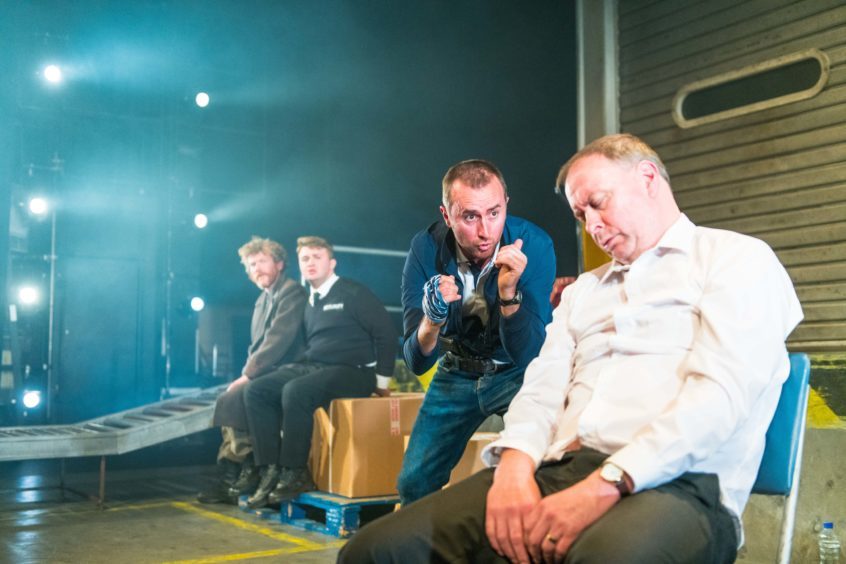 While relishing the Frankenstein tour and the chance to visit different parts of the UK, Michael would like to do more TV. But he would also love to do more Shakespeare.
"I absolutely love it," he says. "I can see why he's so revered.
"I would definitely like  more of that. And I suppose more TV work. Every actor would like more of that!"