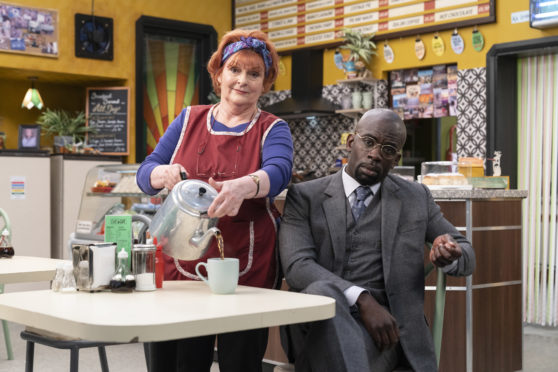 This week, Paul cautiously welcomes a new sitcom from the creators of Outnumbered and hangs out with a classic '60s pop show…
NEXT WEEK'S TV
KATE & KOJI
Wednesday, STV, 8pm
The latest collaboration between Andy Hamilton and Guy Jenkin (Drop the Dead Donkey; Outnumbered) will annoy a certain type of person. Good. It's a traditional multi-camera sitcom filmed in front of a studio audience, so therefore guaranteed to attract all the usual stupid complaints about canned laughter. It's also an opportunity for Hamilton and Jenkin to satirise people who believe everything they read in the right-wing press (there may be a correlation here). Brenda Blethyn stars as a casually bigoted café owner who forms an uneasy friendship with a caustic asylum-seeking African doctor (Jimmy Akingbola). It's fairly amusing, nicely performed and manages to get its point across without being too preachy. Quite a bold primetime move for ITV.
FEEL GOOD
Wednesday, Channel 4, 10pm
A starring vehicle for UK-based Canadian stand-up Mae Martin, Feel Good is a semi-autobiographical comedy-drama about, you guessed it, a UK-based Canadian stand-up called Mae Martin. She's lonely, lost and single until she meets a woman (Charlotte Ritchie) who has hitherto identified as straight. They fall in love and move in together, but complications ensue when Ritchie's character discovers that Martin is a recovering drug addict. That isn't a problem as such, but it does perhaps explain Martin's secretive nature and intense hyper-neediness. Comedians who present themselves as charming neurotics can sometimes come across as cloying narcissists, but Martin's raw candour is appealing. This isn't your standard comic showcase, it cuts a little deeper than that.
MARK KERMODE'S SECRETS OF CINEMA
Thursday, BBC Four, 9pm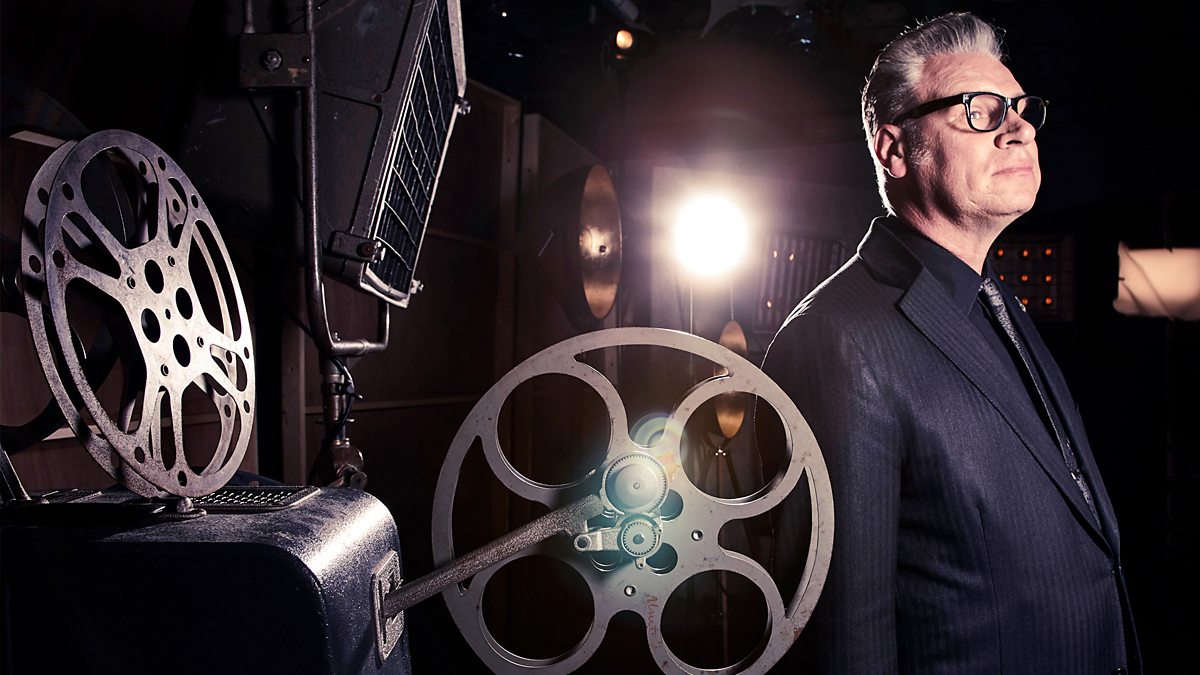 Superheroes come under scrutiny in the first of three new essays from the dapper film critic, in which he examines the recurring conventions and techniques of various prominent cinema genres. Currently "the biggest and most hotly debated genre of them all", superhero blockbusters have sparked the ire of respected filmmakers such as Martin Scorsese due to their iron-fisted dominance of the market. Kermode has a more nuanced and inquisitive view. He traces the long history of superheroes in cinema and argues, persuasively as always, that they tap into a grand tradition of mythic storytelling. He also dissects the psychology of costume-clad heroes and villains while drawing comparisons to seemingly disparate genres such as rom-coms and heist movies.
THE STORY OF READY STEADY GO!
Friday, BBC Four, 9pm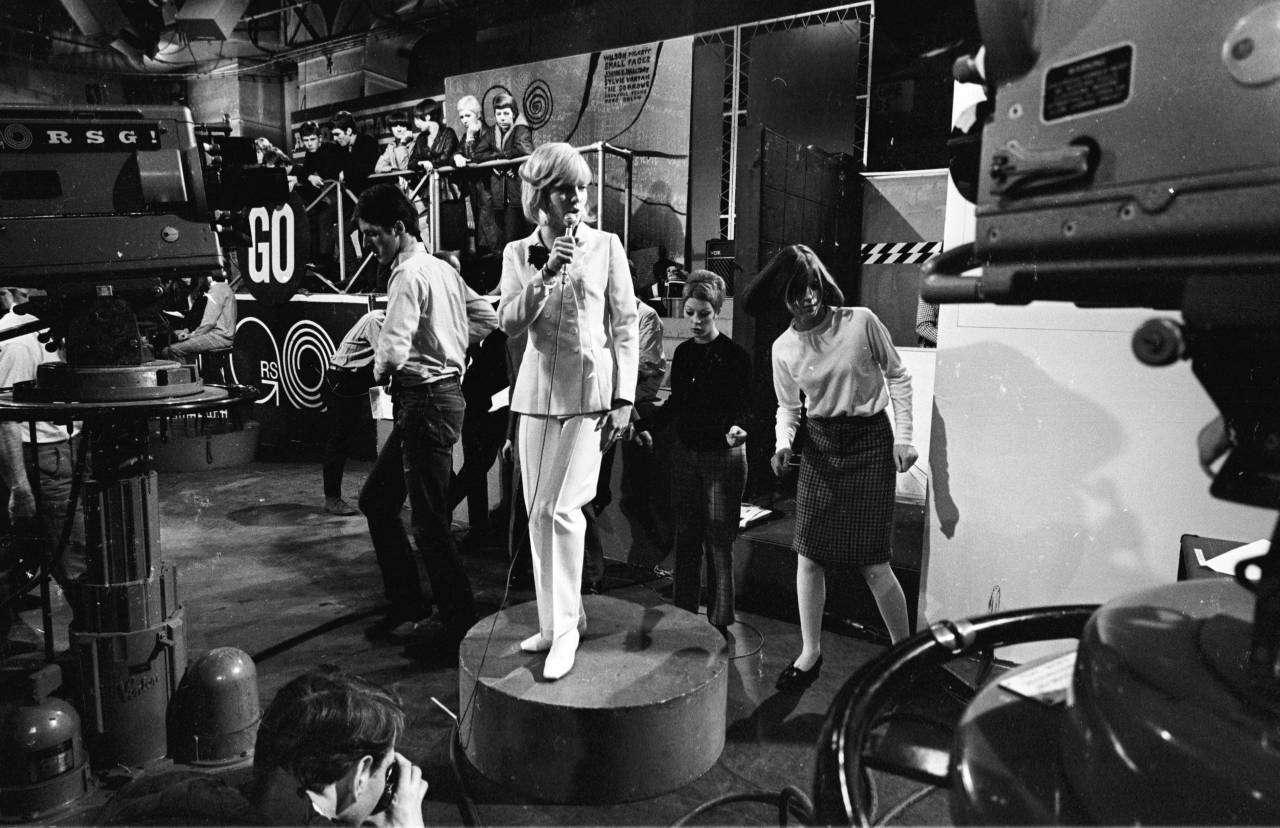 The weekend starts here! This lovingly-curated documentary eulogises a revolutionary '60s pop show which, unlike its cosy rivals, captured and fomented the buzzing excitement of Swinging London. RSG! wasn't family entertainment, it was hip TV for teenagers. The benignly stuffy original host Keith Fordyce was gradually usurped by co-host Cathy 'Queen of the Mods' McGowan, a studio audience packed with bona fide mod kids, and an extraordinary roster of acts including The Beatles, the Stones, Dusty, The Kinks and The Who. RSG! also devoted entire shows to the African-American artists who inspired them. Sadly, most of it has been wiped, but the best of what's left can be savoured in The Best of Ready Steady Go! at 10pm.
FILM of THE WEEK
STEVE McQUEEN: THE MAN & LE MANS
Wednesday, BBC Four, 9pm
Hollywood superstar Steve McQueen struck car-chasing gold with Bullitt, so no wonder he received major funding for his passion project about race-car driving. However, as this documentary reveals, McQueen's uncompromising obsession derailed a project blighted by life-threatening accidents and financial disarray. There was no script, no direction, just a strange desire to make a film at any and all costs.
LAST WEEK'S TV
HILARY MANTEL: RETURN TO WOLF HALL
Saturday March 7, BBC Two
Driven by Mantel's lyrical turn of phrase and playful personality, this Arena profile of the great British author delivered compelling insight into her unerring ability to bring history to life in vivid, granular detail. Mantel is a working-class hero, a brilliant woman who was born to write and inspire.
RACE ACROSS THE WORLD
Sunday March 8, BBC Two
Here's fun: a bunch of ordinary Brits travel the length of Latin America without boarding a flight while being solely reliant on the cash equivalent of a one-way airfare. Privileged westerners taking a cheap holiday in other people's misery? Well, yes. But they're all so nice, and the programme so lacking in cynicism, even an easily-triggered woke snowflake bore like me couldn't take offence.
NOUGHTS + CROSSES
Thursday March 12, BBC One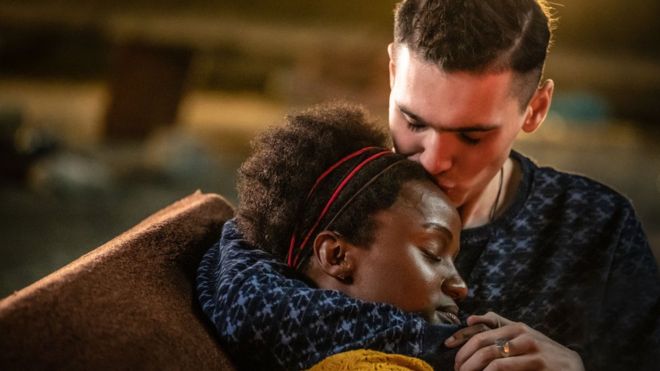 Set in an alternate reality where black people are the ruling class, this adaptation of Malorie Blackman's acclaimed series of young adult books is a blistering critique of institutionalised racism. Writer Toby Whithouse (Being Human) captures the sharp edges of Blackman's satire; it's an especially powerful piece of speculative fiction in that it barely has to change our world at all. A simple role reversal is all it takes to expose the ugly truth about everyday prejudice and inequality.