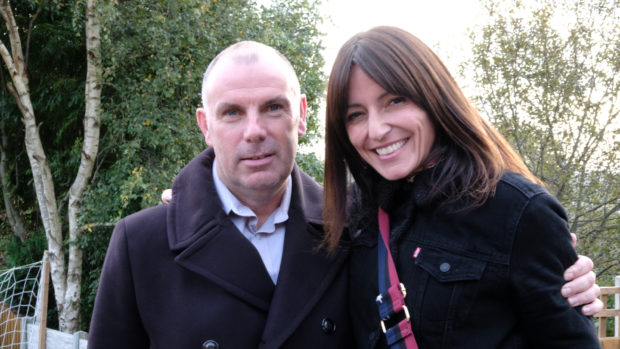 This week, Paul encounters a touching tale of foundlings in search of their identities… 
NEXT WEEK'S TV
LONG LOST FAMILY SPECIAL: BORN WITHOUT TRACE
Monday and Tuesday, STV, 9pm
Foundlings are people who were abandoned as babies. They don't know when or where they were born, or who their parents are. In this typically sensitive and moving entry in the Long Lost Family strand, sympathetic hosts Nicky Campbell and Davina McCall help some foundlings to recover their identities. In 1962, David was found inside a tartan shopping bag on the outskirts of Belfast. This is all he knows about his origins. Six years later, on the other side of the Irish border, Helen was abandoned in a telephone box. Like David, all she has to show for her roots is a rudimentary birth certificate. When they each take a DNA test, their mysterious stories entwine in a quite remarkable away.
COMEDIANS: HOME ALONE
Monday, BBC Two, 10pm
I wouldn't blame you for being utterly sick of the sight of well-meaning celebrities broadcasting from their homes during lockdown, but this new series of fifteen-minute programmes is a cheerful distraction. A compendium of self-isolated sketches from various comedians, episode one features Kerry Godliman (who deserves a ticker tape parade for managing to escape from Ricky Gervais' dire Derek and After Life with her dignity intact) playing a bored mum who's getting through this by drinking white wine to excess, and Bob Mortimer as 'Train Guy', a beautifully observed parody of an obnoxious businessman conducting Facetime conversations with his colleagues: "We need a Zoom womb to incubate initiatives with potential going-forwardness." Bob also provides some daft names for cats. Nice.
CARDINAL
Wednesday, BBC Two, 9pm
Series four of this frostbitten Canadian crime drama begins with detectives John Cardinal (not, alas, played by a man called John Actor) and Lise Delorme investigating the sudden disappearance of a local politician's husband. I don't have much time for sombre police procedurals; it's a genre sculpted almost entirely from clichés. Cardinal is typical in that it's well-shot and atmospheric – a show so thickly mired in snow, it makes Fargo look like the Club Tropicana video – and benefits from nicely understated central performances, but we've seen it all before. The generically sonorous synth soundtrack, the huskily sad detectives with complicated private lives, the never-ending trudge from plot point A to plot point Z. You know the score.
THE OTHER ONE
Friday, BBC One, 9pm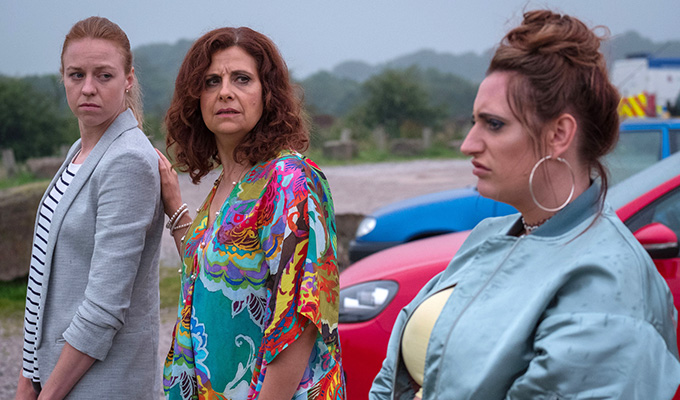 THE OTHER ONE
Friday, BBC One, 9pm
The great Rebecca Front stars in this promising new sitcom about a middle-class widow who gains a bitter lease of life when she discovers that her late husband was a philanderer with a secret working-class family. Co-written by Holly Walsh (check out Dead Boss, an unjustly forgotten sitcom she wrote with Sharon Horgan), The Other One is populated by mildly dysfunctional characters who are gently ribbed but never sneered at. It's warm, benign, well-observed and contains actual proper jokes. Walsh stirs echoes of Victoria Wood with lines such as this one from Front's character: "Can you ask Marcus to Sky + Masterchef: The Professionals for me, please?" The banal specificity of that really tickled me. It's very good, folks. You should watch it.
FILM of THE WEEK
PAL JOEY
Monday, BBC Two, 2:45pm
This bowdlerised version of the caustic Broadway smash stars Frank Sinatra as a roguish crooner on the hunt for fame. His mission is complicated when he gets caught between two women, a wealthy socialite (Rita Hayworth) and a naïve chorus girl (Kim Novak). It may lack the stage original's bite, but Sinatra's versions of Rodgers/Hart classics such as The Lady Is a Tramp are indelible.
LAST WEEK'S TV
CITIZENS OF BOOMTOWN: THE STORY OF THE BOOMTOWN RATS
Saturday 23, BBC Two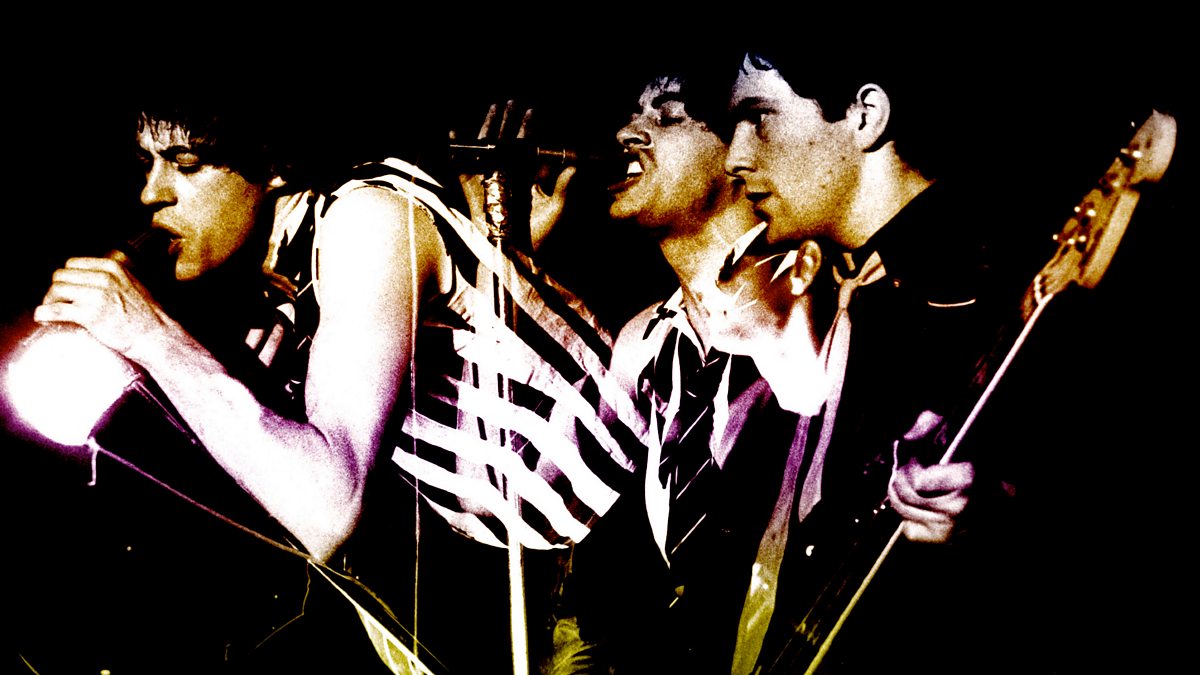 A mediocre bunch of absolute chancers fronted by an insufferable shabby narcissist, The Boomtown Rats were unique in that they somehow managed to convince people that naff sub-Springsteen pomp had anything whatsoever to do with punk and new wave. This laughably self-regarding documentary was founded on the false premise of Geldof and co being somehow important; a hollow piece of brand management packed with enabling buffoons such as Bono and Sting making absurdly extravagant claims on the band's behalf. It was undeniably interesting, but only because all pop stories are interesting. Geldof, contrary to his posturing self-image, came across as a charmless opportunist who organised Live Aid at the exact point when his moment in the sun was beginning to fade. Still, the piano arrangement on I Don't Like Mondays is nice, isn't it? Geldof didn't write that.
BAKE OFF: THE PROFESSIONALS
Tuesday 26, Channel 4
The latest series of this pointless spin-off may as well have launched with a repeat. No one would've noticed. The mildly amusing contributions from camp co-host Tom Allen fail to rescue a format which fundamentally misunderstands the Bake Off mothership's appeal: viewers enjoy watching ordinary people compete, it's no fun when everyone involved is highly skilled.