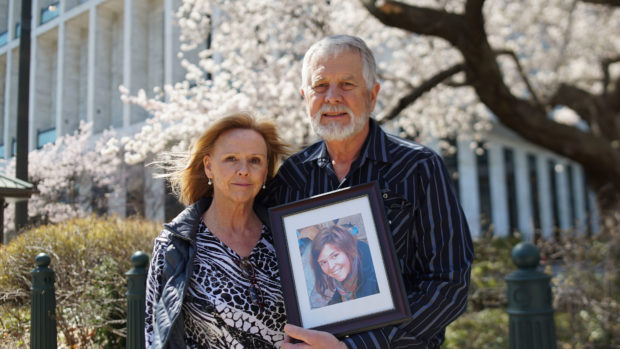 This week, Paul confronts a powerful new series about families whose loved ones were murdered by terrorists, and praises an unflinching drama about the adult entertainment industry… 
NEXT WEEK'S TV
IN THE FACE OF TERROR
Monday, BBC Two, 9pm
The 2014 hostage crisis in Syria culminated in seven beheadings by Mohammed Emwazi, a British-Kuwaiti executioner who became known as Jihadi John. This exceptional series focuses on ordinary people who have endured unimaginable trauma, as they search for answers following high-profile acts of terror. Contributors include the parents of American photojournalist Jim Foley, who blame their government for badly mishandling the situation. We also meet Mike Haines, a peace campaigner who lives in Dundee. His brother, David, was another one of Emwazi's victims. "I have a daily battle with hate," says Mike during an emotional speech delivered to secondary school pupils. "If I hate, they win." It's a raw, painful, deeply moving tribute to the victims and their families.
GHOSTS
Monday, BBC One, 8:30pm
It's time to find out more about the corporeal backstory of The Captain, that jolly decent World War Two army officer who never tires of regaling his housemates with tales of his bosh-bashing endeavours. But he has a poignant secret. Meanwhile, the gang bicker over whose turn it is to choose a DVD for their weekly film club (Top Gun references abound), Lady Fanny has her head turned by Lady Chatterley's Lover, and caveman Robin goes down a conspiracy theory rabbit hole on YouTube. I'm impressed by how the Horrible Histories team have gradually fleshed out these endearing wraiths. Ghosts is a seemingly effortless blend of comedy and pathos, an immensely likeable family sitcom. Sweet, daft, smart, funny
PRINCE WILLIAM: A PLANET FOR US ALL
Monday, STV, 9pm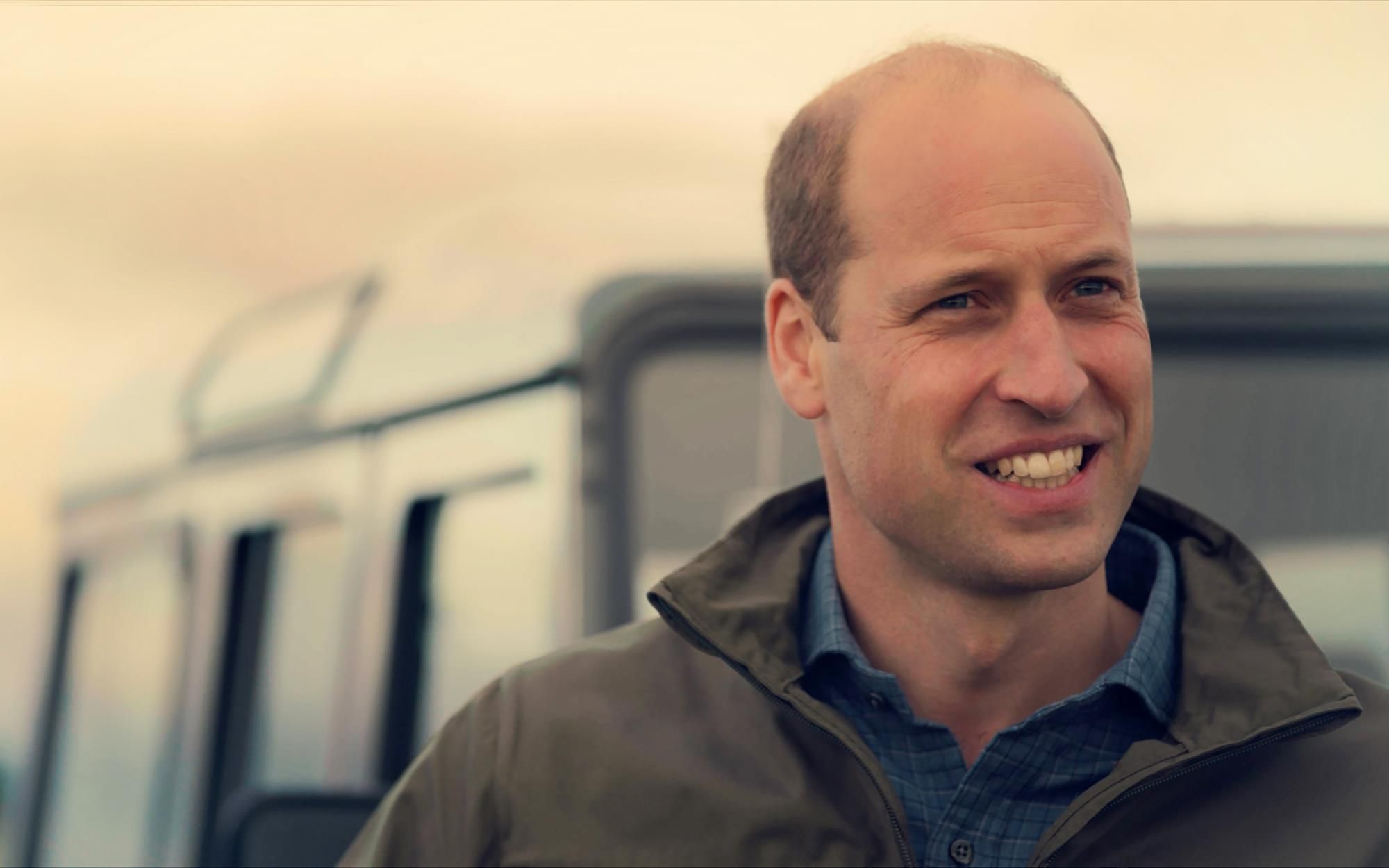 Preview copies of this 90-minute documentary weren't available at the time of writing – the palace tends to be rather jittery and careful about these prominent P.R. salvos – but I can pretty much guarantee that Wills will come across as a tremendously nice and deeply concerned bloke during his "global mission to champion action for the natural world and celebrate the pioneering work of local heroes." Two years ago, a film crew joined him to support this endeavour. And here's the result. I don't really want to doubt William's sincerity, he presumably does spare a thought for the rhino while drifting off into another exquisitely-upholstered, coin-embroidered sleep at night. He's raising awareness etc. Also, Attenborough is involved.
ADULT MATERIAL
Monday, Channel 4, 10pm
This gut-punching drama about Britain's adult entertainment industry boasts a soulful performance from Hayley Squires (I, Daniel Blake) as fictional porn success story Jolene Dollar. A loving mum and partner who looks out for the younger girls in her line of work, she's 35 and worried about becoming obsolete; 'a ghost'. Writer Lucy Kirkwood has clearly done her homework. It's packed with details which could only have been gleaned from talking to porn actors. The world she depicts is mundane, occasionally quite funny, but often very dangerous. It's sympathetic, non-judgemental. It makes an important wider point about male-gazing attitudes towards women. Buyer beware: Adult Material is brutally frank. It needs to be. A fine piece of work.
LIFE
Tuesday, BBC One, 9pm
In episode two of Mike Bartlett's ensemble drama, Peter Davison continues to deliver a perfectly judged performance as an awful bully who has spent decades belittling his wife with faux-jovial quips. Her pain is etched on the great Alison Steadman's face. She's the soul of this show, so much so that my interest tends to waver whenever the other storylines are unfolding. Nevertheless, Bartlett's overarching theme of confused, lonely people struggling to make sense of their lives continues to resonate. And it becomes more interesting this week as the various threads start to intersect more fully. I wasn't a fan of Bartlett's Doctor Foster, it was such an implausible melodrama. Life has more emotional truth, he's reined himself in.
MARY BERRY'S SIMPLE COMFORTS
Wednesday, BBC Two, 8pm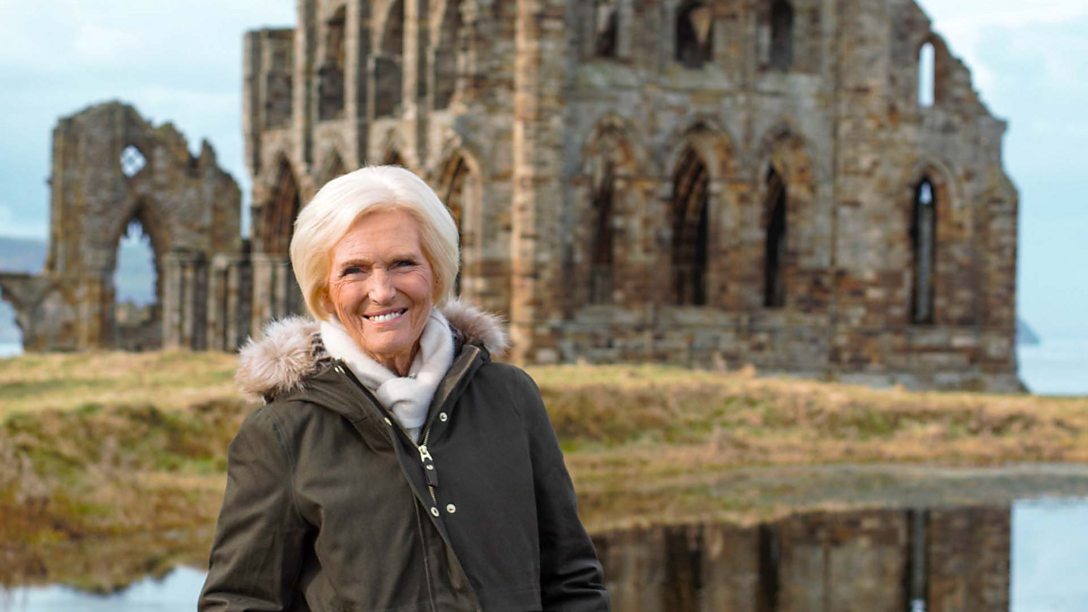 Say what you like about our national broadcaster, but they're second to none when it comes to rustling up bland, scenic, food-based filler. If broadcasting is still possible in the event of nuclear war, this is the sort of thing they'll pump out on the hour, every hour, to convince us that everything is absolutely fine. Lie back and think of grub. This week, Berry visits Whitby, the inspiration for Bram Stoker's Dracula. An annual pilgrimage for Goths, Whitby specialises in novelty items such as black ice cream. Berry doesn't look entirely impressed. She also meets a smoked kipper expert. Life in all its myriad stenches and hues. Inevitably, Berry cooks up some fish-based dishes. And the world turns.
THE APPRENTICE BEST BITS
Thursday, BBC One, 9pm
The latest instalment of this unimaginatively titled emergency clip show focuses on the celebrity specials we've enjoyed over the years. The Apprentice, despite Lord Sir Alan's protestations to the contrary, has never been a serious business project. It's pure trouser-dropping vaudeville, a cathartic opportunity to laugh at clueless, self-serving idiots who deserve to be mocked simply for signing up to appear in the first place. Have they never seen the show before? The celebrity editions are even more ego-led and entertaining than the standard run. Watching truly awful people such as Kirstie Allsopp, Alastair Campbell and Kelvin McKenzie making fools of themselves is schadenfreude incarnate. It provides a modicum of respite from the sheer hell of it all.
FILM of THE WEEK
THE SEARCHERS
Thursday, BBC Four, 8pm
Approaching classic films such as this can often feel quite daunting. Are we supposed to study them drily? Nah. They're not academic exercises. They're engaging works of art. In The Searchers, John Wayne stars as a Civil War veteran who has spent years trying to rescue his abducted niece. Its themes are troubling – Wayne's character is racist, he detests Native Americans, and director John Ford never fully punishes him. But Wayne isn't depicted as a typical hero, he's a tragic figure. Ultimately lonely and pathetic, a righteous man in pursuit of justice far beyond his understanding. Whether Wayne and Ford were fully aware of how their film could be read is open to conjecture. Either way, it's a striking film, a prototype for the revisionist westerns to follow.
LAST WEEK'S TV
IN COLD BLOOD
Sunday September 27, STV
In the 1970s, the discovery of a life-changing form of treatment for haemophiliacs known as Factor VIII was reported as a major breakthrough. When the growing demand for this medication began to outstrip NHS resources, a decision was made to import supplies from America, where patients were paid for giving blood. This encouraged desperate people to lie about details which could make them a viral risk. Thousands of British haemophiliacs were infected with HIV and Hepatitis C. Over 1,500 patients have died as a result. This vital documentary, a fine piece of investigative journalism, exposed the extent of an appalling scandal and cover-up. It featured damning contributions from infected patients and bereaved family members, but I was left with the soul-destroying feeling that no one will ever be held to account. I hope I'm wrong.
GRAYSON PERRY'S BIG AMERICAN ROAD TRIP
Wednesday September 30, Channel 4
Satisfying awkwardness ensued when Perry visited Martha's Vineyard – "a theme park of liberal tastefulness" – and, in his sly yet charming way, accused an expensively woollen-clad dinner party of being complicit in the rise of Trump. They were aghast, but he was right. These moneyed academics with their sensible, centrist values are totally out of touch with the America that exists beyond their insular island bubble. They appear to have no real understanding of why their nation is so divided, and Trump exploited that. Perry and his director had morbid fun with the fact that Martha's Vineyard doubled for Amity Island in Jaws. John Williams' theme loomed large throughout. Trump, the monstrous great white shark. Blunt satire, but it worked.