My Family, the Holocaust and Me with Robert Rinder – Monday, BBC One, 9pm
Two years ago, while making an episode of Who Do You Think You Are?, Robert Rinder uncovered the full extent of his maternal grandfather's Holocaust story. In this deeply moving and eloquent two-part series, he helps second and third generations of Jewish families to find out more about their ancestors' experience of the Holocaust. The traumatised survivors never talked about what they went through. They couldn't. Rinder's vitally important mission brings their harrowing stories to light. During his first visit to Germany, a lovely man called Bernie breaks down when he's confronted with what happened to his grandparents. Meanwhile, two sisters are proud to discover that their grandmother was a member of the Resistance. A powerful piece of television.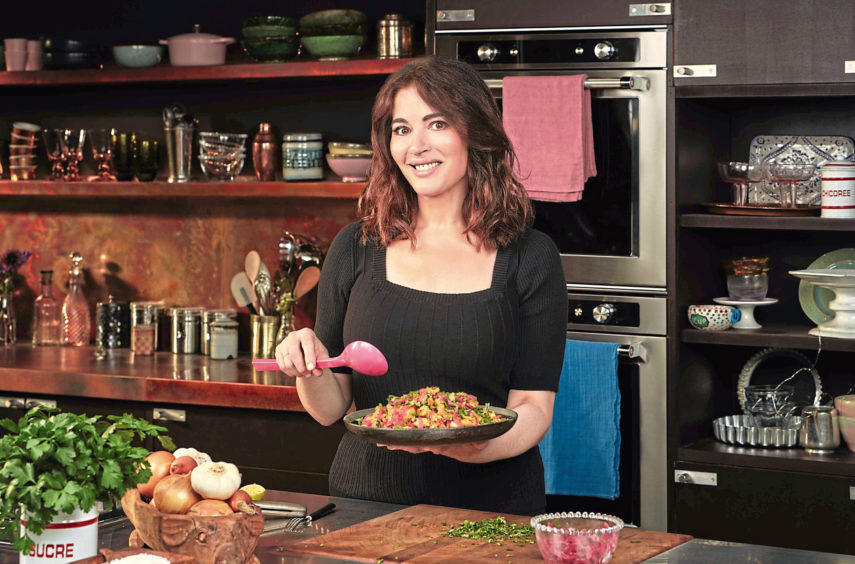 Nigella: Cook, Eat, Repeat – Monday, BBC Two, 8pm
"Food is more than just sustenance, it brings such joy, and it has the power to make a difference every single day." Yes, folks, Nigella is back to help us through these troubled times. She describes her latest batch of home-cooked meals as "lockdown life-enhancers." Her fairy-lit kitchen is "a sanctuary and a pleasure palace." Nigella knows that her quasi-philosophical, scrummy grub enthusiast shtick is fairly risible. She gets the gag. What she doesn't get, however, is how insensitive it is to present her upper middle-class metropolitan fantasia at a time when parents can barely afford to feed their children. This is a tone deaf piece of scheduling aimed at people who live inside a bubble.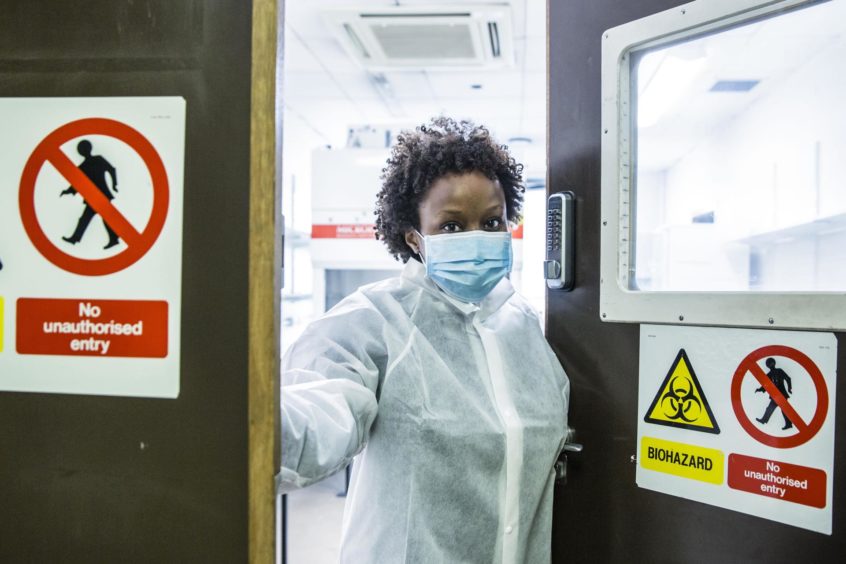 Hospital – Monday, BBC Two, 9pm
The Royal Free London is one of Britain's biggest NHS trusts. At the peak of the pandemic, they treated thousands of Covid-positive patients. As this exceptional series returns, we find out how they've been coping since the end of the initial lockdown. One of their biggest problems is the sheer amount of incoming patients with urgent health problems who didn't seek help during the first wave of the pandemic. They were shielding, scared, they didn't want to burden the NHS at a time of national crisis. The staff are stressed, exhausted. The waiting list is mounting rapidly. But they're doing everything they can to ensure that all patients are cared for. We must never take these people for granted.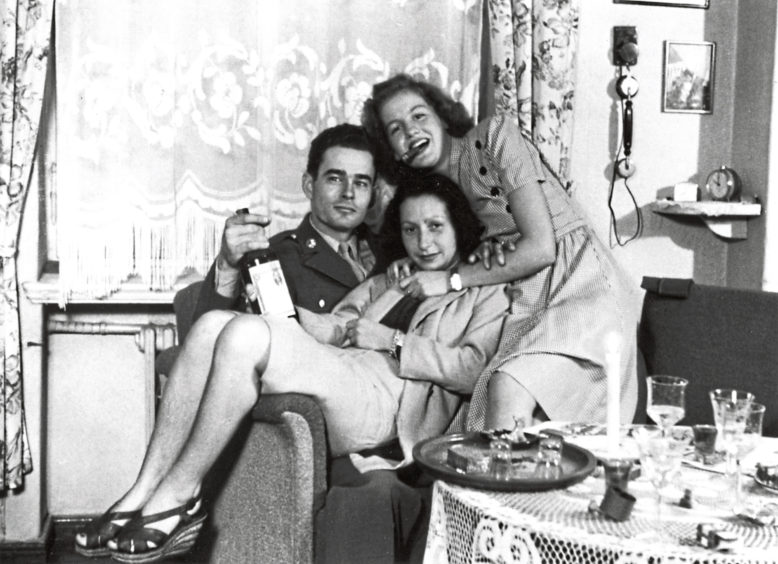 Berlin 1945 – Monday, BBC Four, 10pm
This fascinating series unfolds via diary extracts from various Berliners struggling to cope with the mounting horror and intensity of the last few months of World War Two. There are no talking heads, just voices accompanying archive footage culled from newsreels, home movies and contemporaneous German feature films. The effect is immersive. Episode one begins with the Third Reich on the verge of defeat. The people of Berlin are trying to get on with their lives as normally as possible (one particularly unnerving piece of footage shows an audience, populated by Nazi officers, enjoying a circus performance). Then the bombs start falling. The city is in ruins, death is all around. Adolf Hitler is conspicuous by his absence.
Sarah Beeny's New Life in the Country – Wednesday, Channel 4, 8pm
And here we go again, another bunch of rich people asking a beleaguered nation to care about their comfortable plight. TV is trolling us at the moment. Last year, property developer Sarah Beeny left That London with her husband and four children for a new life on a former dairy farm in Dorset. They've bought 220 acres of land, upon which they plan to build a magnificent field of dreams. The series follows them across various hillocks and troughs. "If this goes badly," Beeny winces, "I genuinely don't have a plan B." My heart, it bleeds. Okay, I'll admit, they don't come across as objectionable people. They're nice enough. But this show is a chore, a welly-booted insult.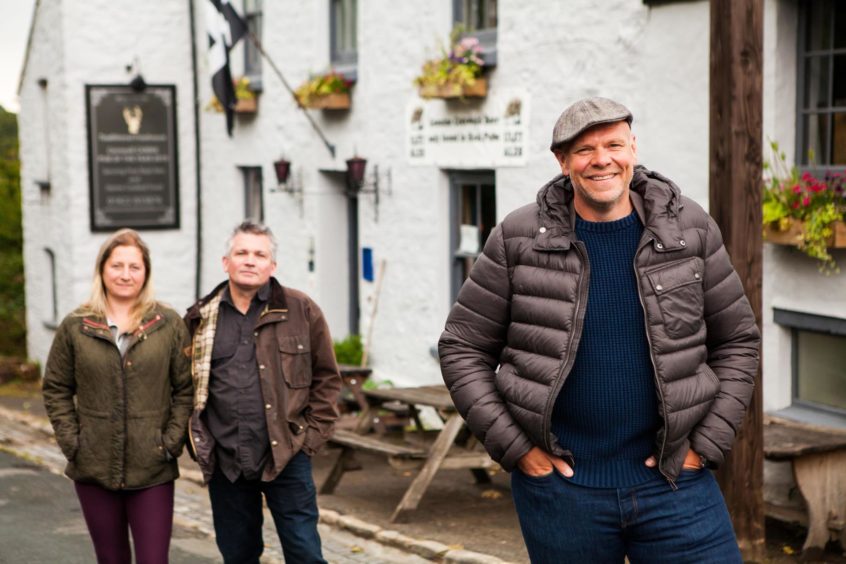 Saving Britain's Pubs with Tom Kerridge – Thursday, BBC Two, 8pm
Last November, when Michelin-starred chef and publican Tom Kerridge embarked upon a journey to find out why so many British pubs are failing, he had no idea that he'd soon be covering a far bigger crisis. Since the turn of the Millennium, the UK has lost over a quarter of its pubs. This year, for obvious reasons, the situation has worsened to a calamitous extent. Kerridge's mission to improve the fortunes of some struggling pubs begins in those far-off pre-Covid days. He meets stressed landlords whose lives are wholly consumed by running their businesses, and all for meagre profits. Kerridge comes across as a benign Gordon Ramsay, his good advice is delivered softly, gently. He gets results.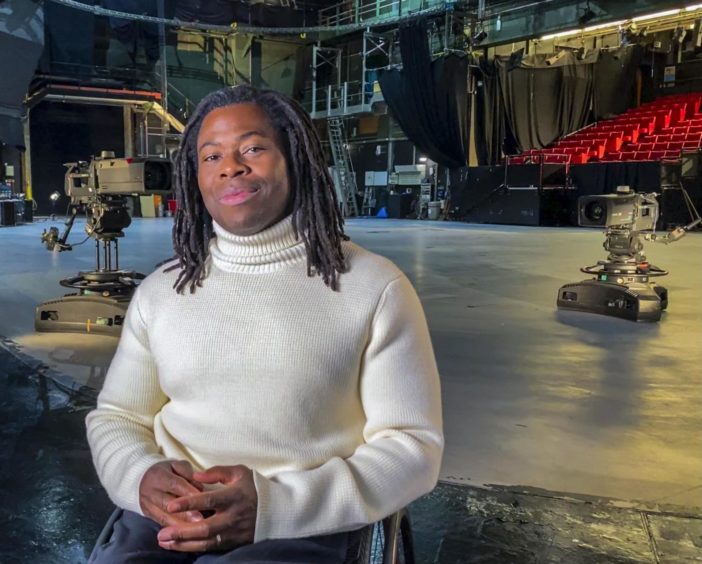 Children in Need – Friday, BBC One, 7pm
The annual charity telethon is celebrating its 40th anniversary this year, so the organisers have promised to pull out the stops. Your hosts are Mel Giedroyc, Stephen Mangan, Chris Ramsey and Alex Scott, and there will be special contributions from hit BBC shows such as Doctor Who, EastEnders and Strictly Come Dancing. Disadvantaged children and young people need our help now more than ever, so I suspect the show will have an added charge this time around. The BBC has to remain impartial, of course, but Children in Need, for all its bright and breezy light entertainment trappings, has always been a tacitly political statement. As always, it will raise money for local charities and projects providing essential frontline aid.