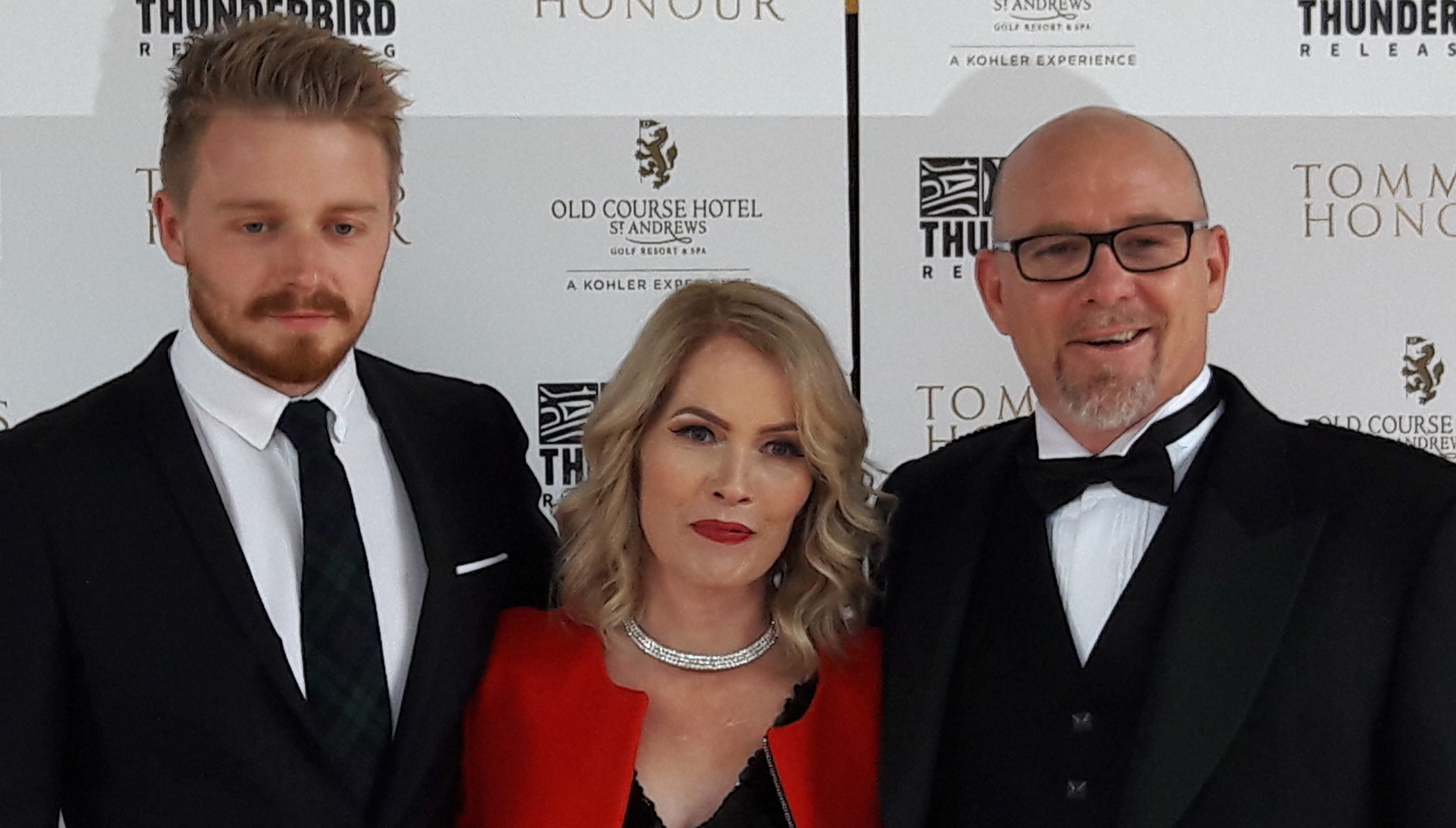 Hollywood glamour arrived in St Andrews on Friday night as stars of the eagerly-awaited movie Tommy's Honour attended its UK premiere at the town's NPH Cinema.
Director Jason Connery (son of Sir Sean) and actors Jack Lowden (Young Tommy) and Therese Bradley (Tommy's mum Nancy) were given red carpet treatment at the gala screening alongside producers, film industry executives and other guests.
The black tie event, organised in association with the Old Course Hotel, was also attended by members of the public who paid between £25 and £125 per ticket for the special screening, which was preceded and followed by a drinks reception.
The film, which made its debut at the Edinburgh International Film Festival last summer and won a Scottish BAFTA for best feature film, goes on general release across UK cinemas next Friday.
Based on an acclaimed book, the film revolves around the complex relationship between pioneering father and son golf champions 'Old' Tom Morris (played by Peter Mullan) and 'Young' Tommy Morris (played by Jack Lowden) who were from St Andrews and between them won eight Open Championships in the 19th century.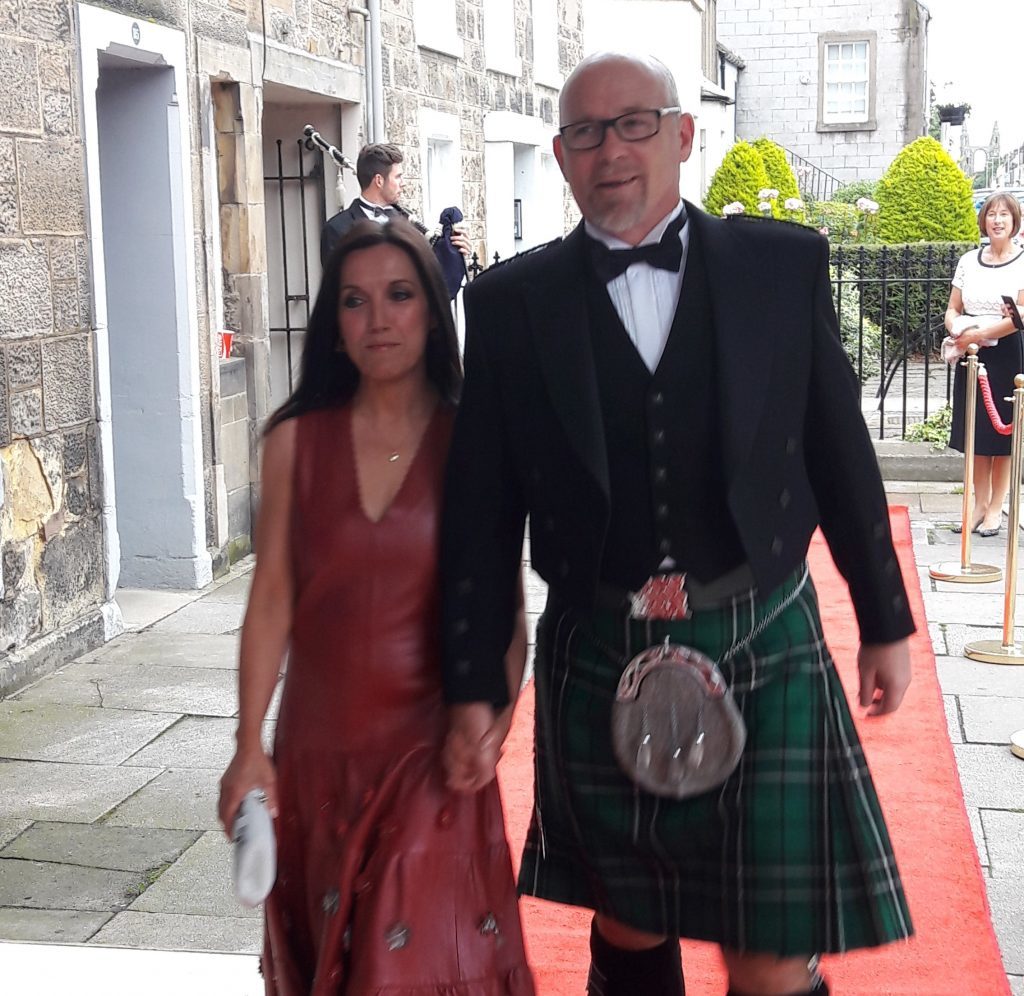 Young Tommy died in St Andrews on Christmas Day 1875 aged just 24 while Old Tom worked right up until his death at the age of 86 – out living his whole family.
All of the action in Tommy's Honour was shot in Scotland including the St Andrews area, where Old Tom was a green keeper and golf club maker, as well as Falkland and Balcarres near Colinsburgh, where a cow pasture doubled as the Old Course.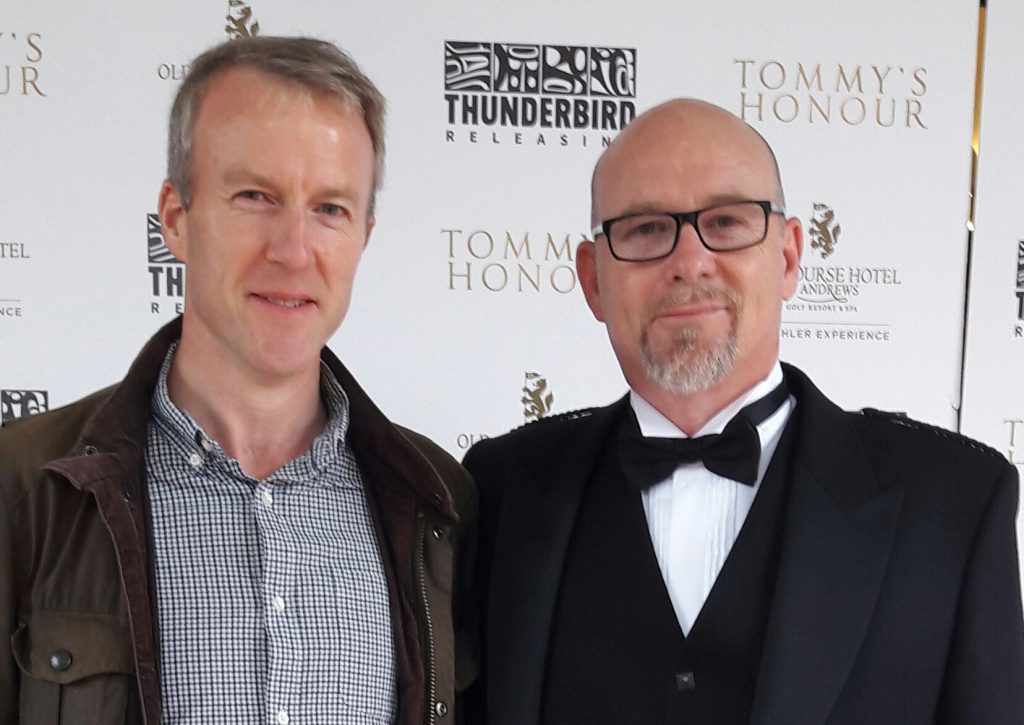 Speaking to The Courier, director Jason Connery said it was "lovely" the gala screening was being held in St Andrews just a few doors from where the real Morris legends lived.
He said: "They are Scottish heroes and rightly so. St Andrews and the Old Course is such a magnificent place. It's so lovely that the screening is there and I'm very happy for it to be there."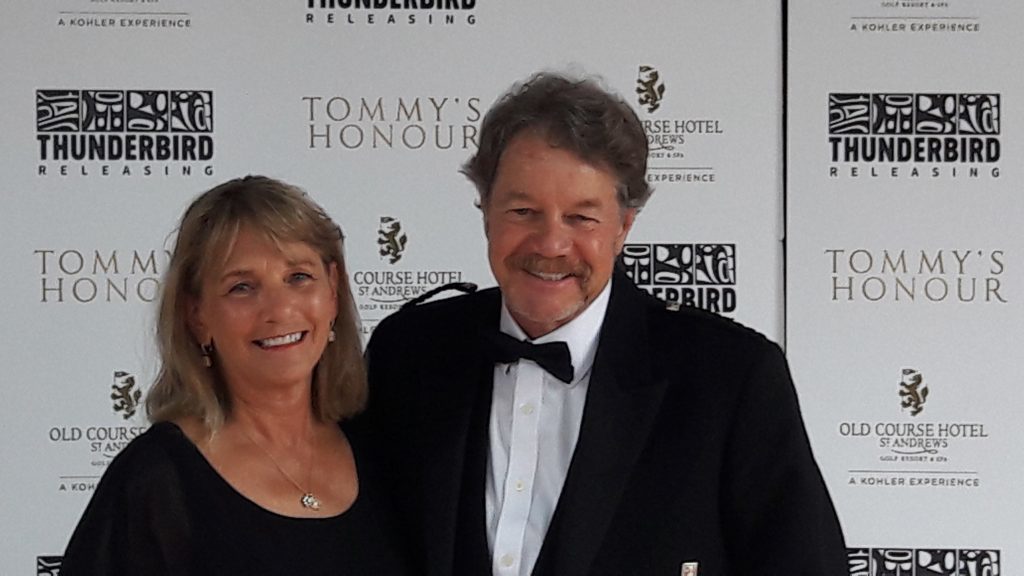 David Morris, managing director of the NPH Cinema, said: "It is fitting that the premiere should be held here in St Andrews, Old Tom Morris' home, and particularly as the house where he was born is next door to the cinema."
Old Course Hotel general manager Stephen Carter added: "It's an honour for us to be involved in this. Young Tom Morris and Old Tom Morris are iconic in this town with many visitors being taken in by their remarkable and emotional story."
* In Saturday's Courier Weekend magazine, Michael Alexander speaks to producer Jim Kreutzer about the making of the movie.
REVIEW BY MICHAEL ALEXANDER
In stark contrast to the manicured courses and big money professionalism at the top end of modern golf today, Tommy's Honour successfully captures the authentic feel of a time when the links courses on the east coast of Scotland were mown by sheep and it wasn't unknown for hard-drinking partisan spectators – and players- to engage in full blown brawls on the course.
Sweeping aerial panoramas, stunning sunsets and that unmistakable east coast light give the period film a realistic feel that could not have been achieved if it had been shot anywhere else.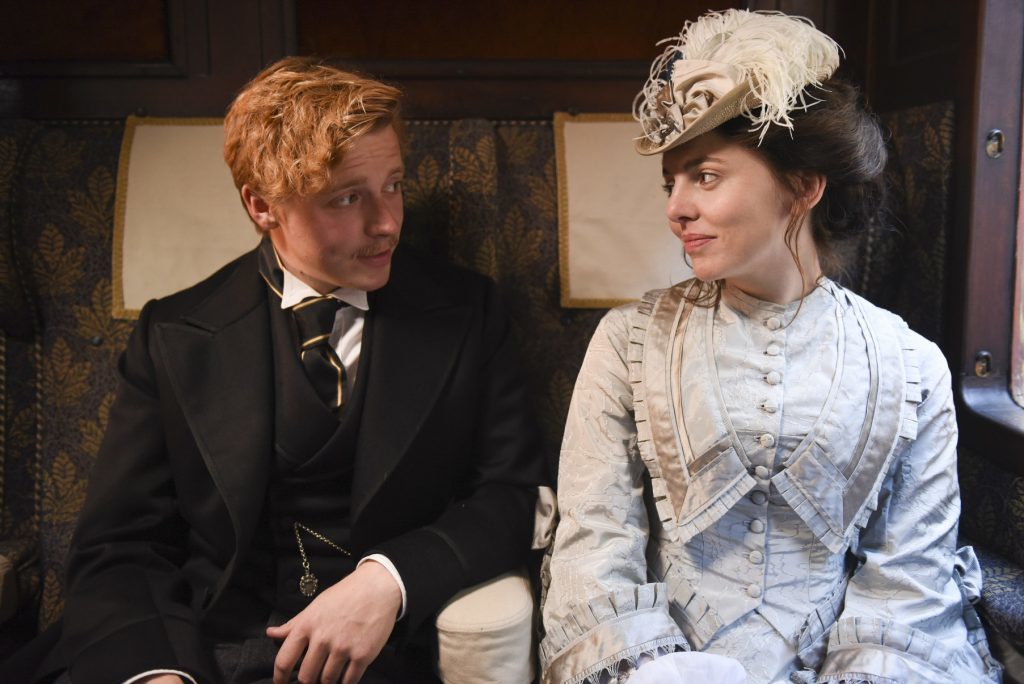 Yet this is more than just a golf movie.
It's a relationship movie – a moving father and son movie, an exploration of principles and religion – which just so happens to be set against the backdrop of golf.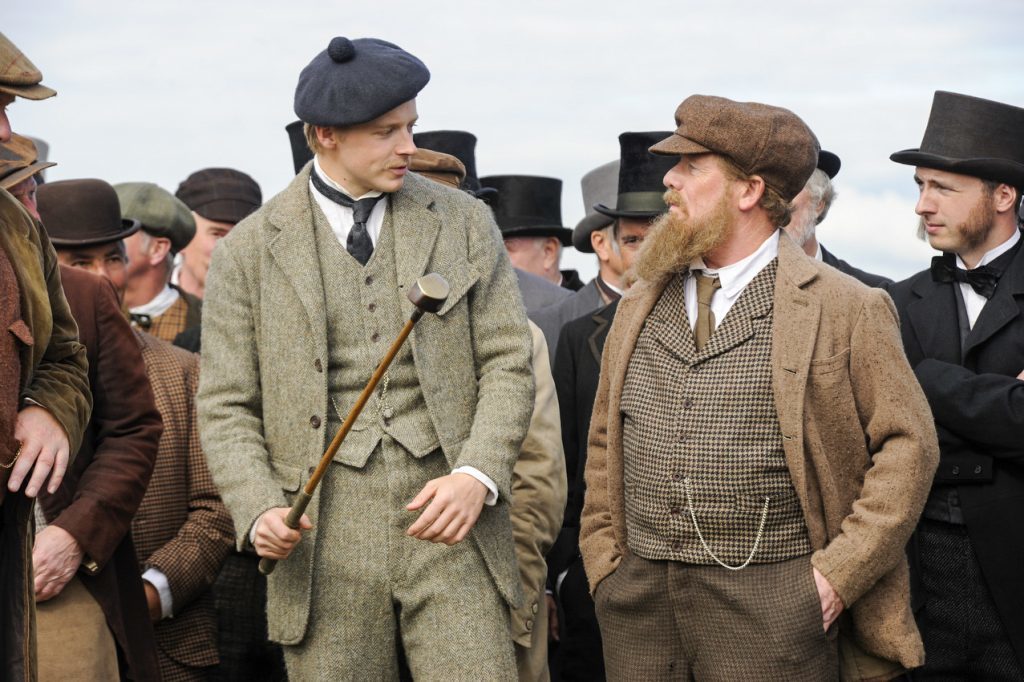 It's also an exploration of Britain's stuffy Victorian club and class structure – the legacy of which arguably still exists today – where the 'working classes' were supposed to know their place and the 'gentleman' establishment tried to keep them there.
Peter Mullan's gritty onscreen presence is perfect for the role of Old Tom while Jack Lowden's portrayal of Young Tommy features just the right blend of youthful energy and arrogance that Scotland's first sporting superstar might have been expected to have.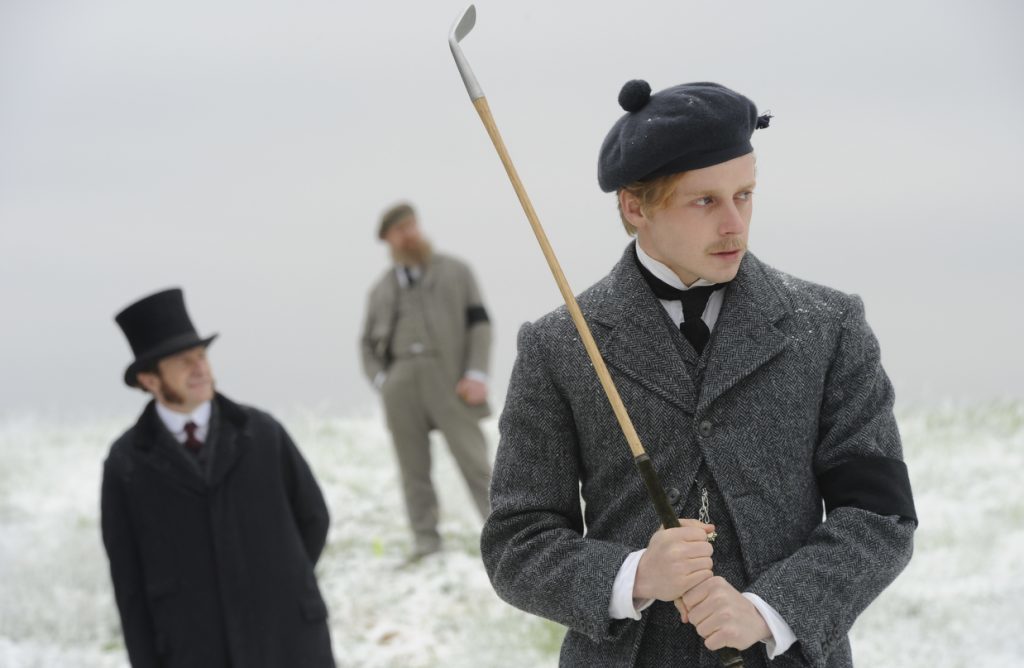 It's a tale of triumph and tragedy, and during Friday night's premiere the novelty of seeing local locations on screen was tempered by the knowledge that the lives, loves and dramas of this movie were played out for real within just a few hundred yards of the cinema itself.
Ultimately, however, it's a story of how two remarkable men from very humble backgrounds strived to change the world – and left a mark that is revered to this day.