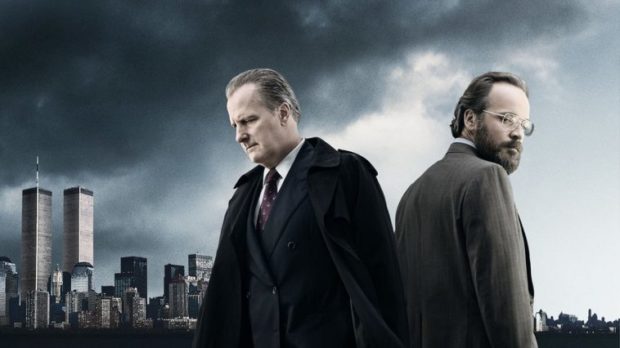 Paul Whitelaw on what you should watch this week, and what you should find on catch-up.
NEXT WEEK'S TV
THE LOOMING TOWER
Friday, BBC Two, 9:30pm
Inspired by actual events, this taut US drama is set in the years just prior to the September 11th attacks. The CIA and the FBI were supposed to be working together to combat the rising threat of Osama Bin Laden and al-Qaeda. The Looming Tower contends that an absurd rivalry between their counter-terrorism divisions resulted in vital information being withheld, information which could've prevented the largest ever terrorist attack on American soil. It begins with them struggling to cooperate while predicting Bin Laden's next move. In the background, the American media remains preoccupied with the Clinton/Lewinsky scandal. A sense of impending doom pervades. The solid ensemble cast is led by Jeff Daniels as the FBI's irascible counter-terrorism chief.
MARK KERMODE'S SECRETS OF CINEMA
Monday, BBC Four, 9pm
It comes as no surprise to learn that the young Kermode watched The Towering Inferno three times in the same week in 1975. He's been preparing for this typically persuasive essay, in which he examines the disaster movie genre, for most of his life. Although they reached their heyday in the 1970s, disaster movies have been around in various forms since the 1920s. Always at the cutting edge of effects technology, these spectaculars usually involve all-star casts facing off against fires, floods and earthquakes. Why do we love them? Kermode: "Disaster movies, like horror films, often work as modern morality tales, reminding us of the natural order of things by terrifying us with visions of chaos and apocalypse."
YOUR HOME MADE PERFECT
Tuesday, BBC Two, 8pm
Kevin McCloud from Grand Designs would doubtless raise a wry eyebrow (a wrybrow) at this rather brash and flashy home improvement series in which moneyed young couples are given the luxury of choosing from computer-generated virtual interior designs. Call me old-fashioned, but I much prefer McCloud's drily mocking, seen it all before approach over the smart-aleck hipster bravado of the YHMP team. The whole enterprise is far too pleased with itself. In this episode, James and Vicky enter the architect's studio with a major problem on their hands: they can't agree on how their spacious detached property should look. James fancies a modern open kitchen, but Vicky prefers a more traditional approach. My heart, it bleeds for them.
THE BLETCHLEY CIRCLE: SAN FRANCISCO
Friday, STV, 9pm
As this pulpy period espionage drama continues, a bloodied and battered young man collapses on the doorstep of Jean (Julie Graham) and Millie (Rachael Stirling). He's looking for one of their English government associates, but why? And off goes the plot, its arteries thickening with every fizzy twist and turn. It involves heroin smuggled inside one of those new-fangled reefer cigarettes, Nietzsche-quoting beatniks, violently oppressed homosexuals and ancient Greek cipher techniques. The Bletchley Circle: San Francisco will never be mistaken for a prestigious drama – its dialogue and plotting are so amusingly ham-fisted, it makes Murder She Wrote look like Edge of Darkness – but it's quite good fun if you're willing to disengage your taste buds. Glossy drivel.
FILM of THE WEEK
THE BOOK THIEF
Wednesday, Film4, 6:25pm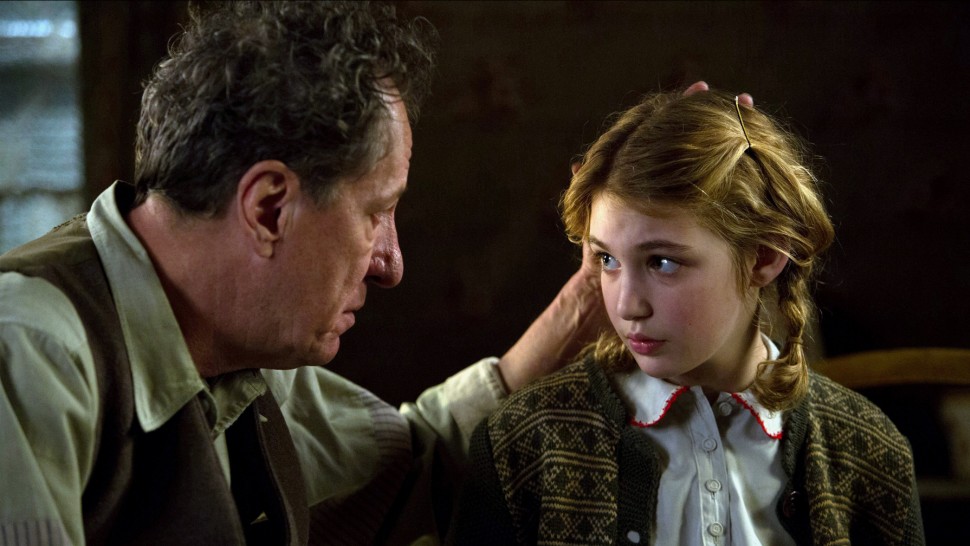 This sensitive drama starring Geoffrey Rush and Emily Watson is presumably aimed at younger viewers unfamiliar with facts about the rise of Nazism. One can imagine it being shown in schools and leaving a powerful imprint. A young girl raised in Nazi Germany by foster parents is horrified by the book burnings and attempts to save precious volumes. Meanwhile, her adoptive parents rescue a Jewish boy.
LAST WEEK'S TV
NINJA WARRIOR UK
Saturday 13th, STV
I can't watch arena-based rumbles of Saturday night folderol such as this without thinking of Peter Cook as Sir Arthur Streeb-Greebling. The only television show the crumbling patrician ever watched was Gladiators as it gave him an idea "of what was going on out there." Its only selling point is co-host Chris Kamara, a man both bewildered and thrilled by the mere idea of existing.
BACK TO LIFE
Monday 15th, BBC One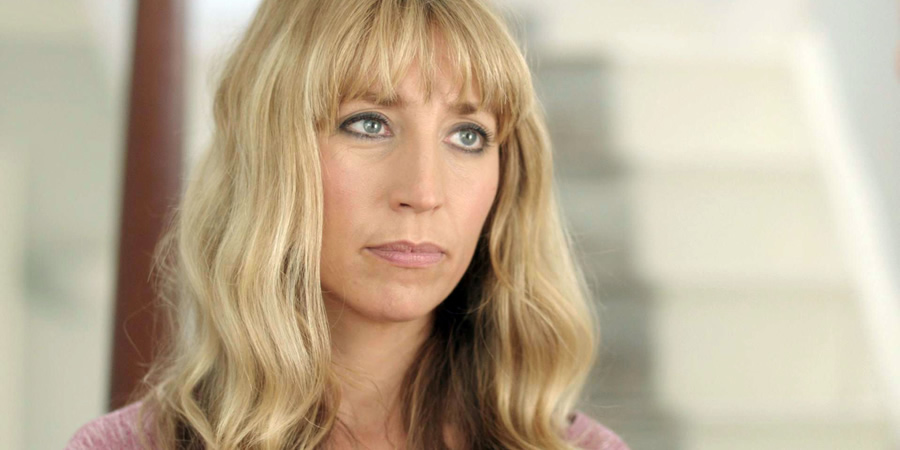 Over the last ten years, the excellent Daisy Haggard has become a familiar supporting fixture in several British TV comedies, but this droll black comedy, which she also created, is her first starring vehicle. She plays a middle-class woman struggling to rebuild her life after spending 18 years in prison on a murder charge. She seems normal, so what happened? It's an intriguing show.
THE COMEDY YEARS
Friday 19th, ITV3
We've witnessed countless versions of this superficial yet inoffensive series before, but any clip show featuring segments on Cannon and Ball, Yootha Joyce, Only When I Laugh and the obscure Rowan Atkinson showcase Canned Laughter is always going to sit well with me. It began in 1979, the year Thatcher seized power, and served as a reminder that alternative comedy didn't demolish the old guard overnight.