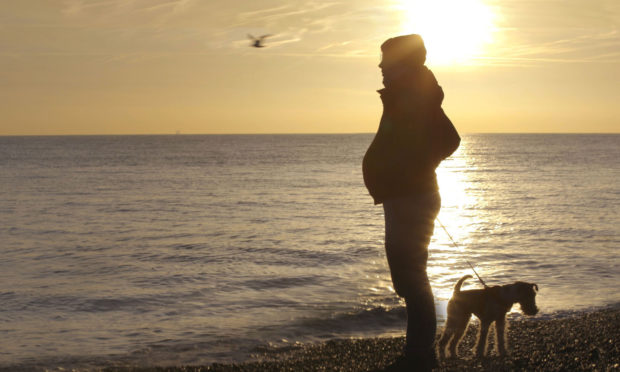 This week, Paul beholds the moving tale of a transgender man who becomes pregnant.
NEXT WEEK'S TV
SEAHORSE: THE DAD WHO GAVE BIRTH
Tuesday, BBC Two, 9pm
Freddy is a gay transgender man who wants to have a baby. Filmed over three years, this beautiful documentary from acclaimed filmmaker Jeanie Finlay follows him through the entire complex process. While searching for a sperm donor, Freddy swaps testosterone shots for folic acid tablets. He opens up about his anxieties and admits that he wasn't fully prepared for the myriad physical and psychological effects of being able to conceive again. Freddy's mother is fully supportive of his brave decision, but his father can't come to terms with it. Finlay's captivating, intimate film successfully challenges societal misunderstandings and expectations surrounding gender and parenthood. "If all men got pregnant," says Freddy, "then my God, pregnancy would be taken much more seriously."
HIGH SOCIETY: THE CANNABIS CAFÉ
Tuesday, Channel 4, 10:15pm
In the final episode of this gossamer thin confection – think First Dates, but cheerfully stoned – our British guinea pigs reflect upon what they've learned from spending time in Holland, where cannabis is legal. Café guests include some post-menopausal choir ladies, a bland young couple, a champion female boxer who's considering gender reassignment – she meets up with former Lennox Lewis manager Kellie Maloney – and a woman who wants to convince her dad that medicinal cannabis use is beneficial. The point of the series is this: don't people open up more when they're high? Well, maybe. Possibly. They also spout a load of boring, meandering, self-involved blah, all of which is captured here for your enjoyment.
THE BIG HOSPITAL EXPERIMENT
Wednesday, BBC Two, 9pm
The NHS is understaffed and overburdened, but maybe – if the Tories don't destroy it first – it can draw strength from an influx of trained volunteers. This commendable series tests the practicality of an idea which, if it succeeds, could eventually become standard practice throughout the UK. During their second week on the wards at the Royal Derby Hospital, the young team of volunteer nurses are beginning to appreciate the existential magnitude of caring for patients on a daily basis. Some cope better than others. While maintaining their outward compassion, nurses have to suppress their instinctive emotional responses to human suffering, which isn't something that can be learned overnight. The Big Hospital Experiment reinforces the incalculable value of our NHS.
HAIRY BIKERS: ROUTE 66
Thursday, BBC Two, 8pm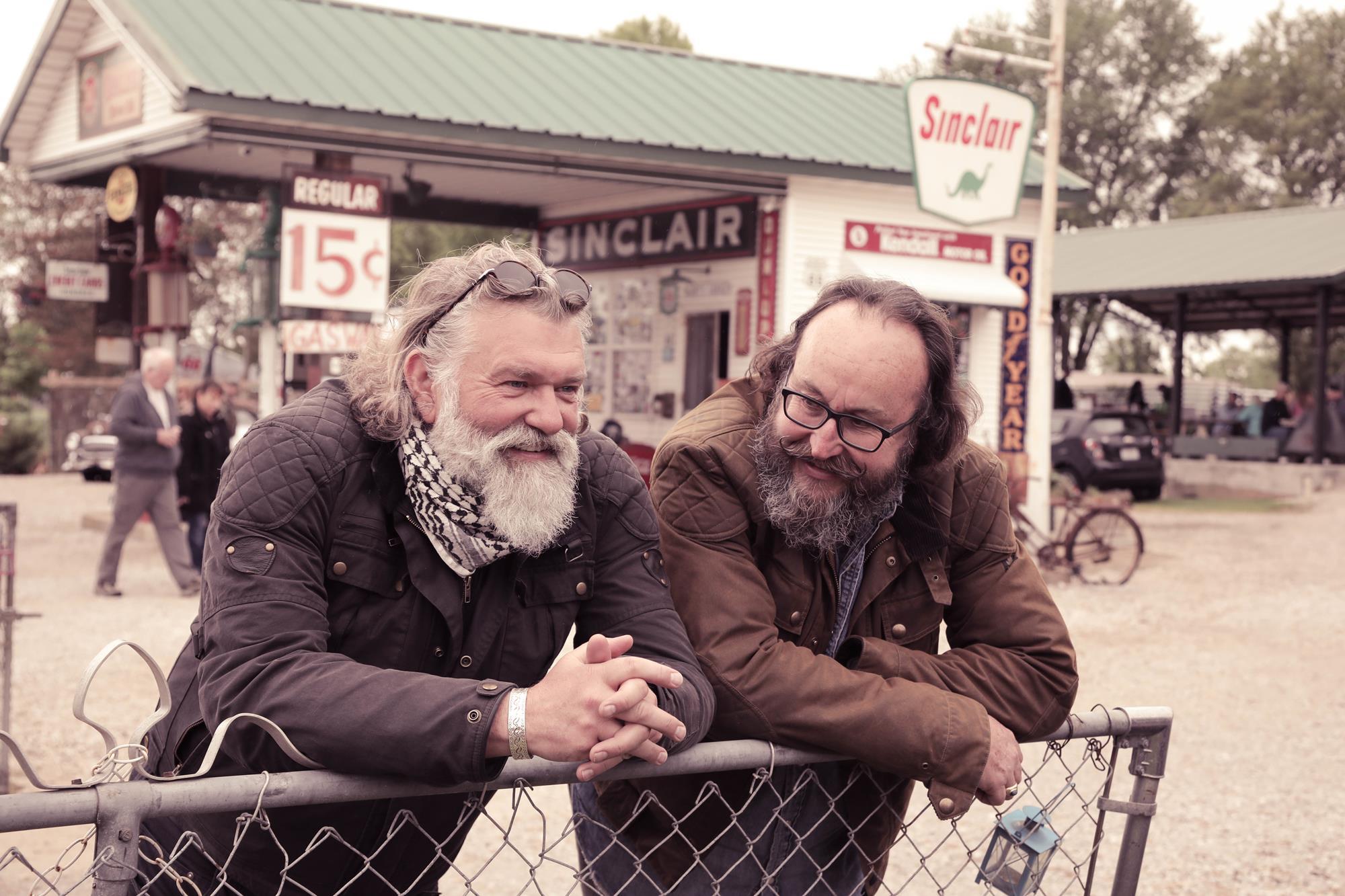 The hirsute motorcyclists hit the world's most mythical rock and roll highway in this typically affable new series. Their culinary journey encompasses nine American states and over 2,000 miles of tarmac, during which they devour massive, sizzling portions of grub while celebrating the cultural diversity and eventful history of the star-spangled land of the free and battle-scarred home of the brave. They don't study this subject in any great depth, of course, as that's beyond the featherweight modus operandi of their scripted banter personae. Instead they just bask in their surroundings while tenderising slabs of beef. Still, the unpretentious restaurateurs they meet are friendly, which is nice, and the easy riding scenery is quite something to behold.
FILM of THE WEEK
THE LADYKILLERS
Thursday, Film4, 5pm
This delightfully dark Ealing comedy fully deserves its classic reputation. Alec Guinness stars as a sinister criminal kingpin whose plans to steal a fortune are perpetually thwarted by his dotty, innocent landlady (the brilliant, BAFTA award-winning Katie Johnson). So he and his motley gang of ne'er do wells – which includes a young Peter Sellers – decide to bump her off. It's a weird, subtle, seedy masterpiece.
LAST WEEK'S TV
THE DOG HOUSE
Thursday September 5, Channel 4
Well, this is just lovely. A series based in a home for abandoned dogs, it captures the tail-wagging highs and whimpering lows (the latter outweigh the former, thankfully) of picking up a pooch. The employees view themselves, quite rightly, as adoption agents responsible for matching canines with appropriate humans. Scruffy little Tiny meeting a young woman who struggles with depression was a particularly touching moment.
SCARBOROUGH
Friday September 5, BBC One
Derren Litten, the architect of Benidorm, is responsible for this sitcom set in the titular seaside town. It dutifully echoes the cadences of Alan Bennett and Victoria Wood dialogue, but never comes close to matching their immaculate turns of phrase. Litten is a harmless minor talent – a reliable hack – whose work amounts to little more than an inadvertent parody of lower middle-class comedy tropes.
MORTIMER AND WHITEHOUSE: GONE FISHING
Friday September 6, BBC Two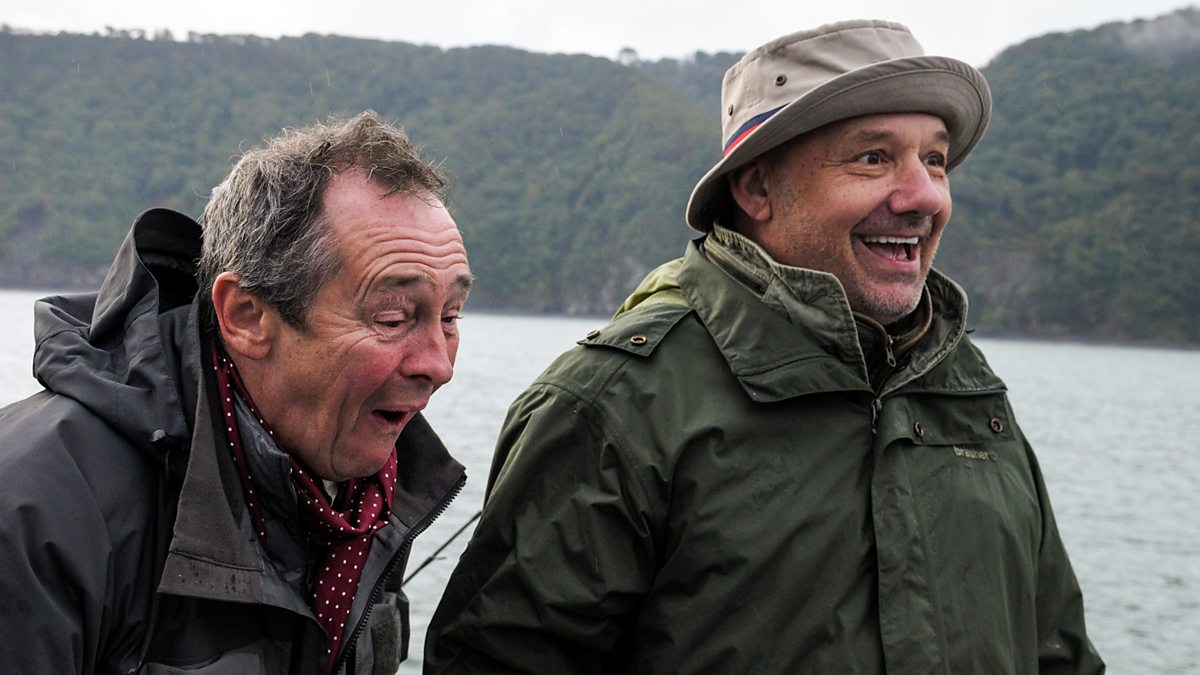 In these harrowing times, we grasp for specks of comfort wherever we can find them. Exhibits B and P: two middle-aged comedians standing in some rivers. Every episode of this charming series was exactly the same, but it never wore out its welcome. When they exchanged presents at the end – and that really did feel like the end – I had something in my eye. Thank you, fellas.