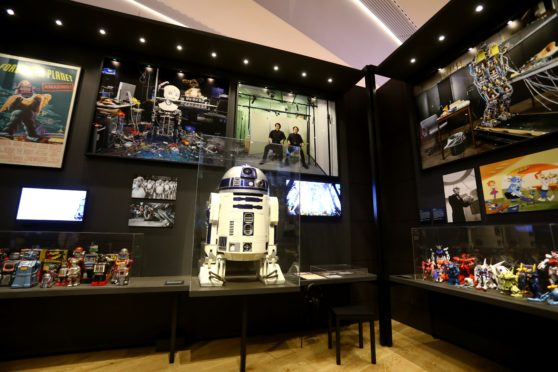 Visitors were given a sneak peak into the Hello, Robot exhibition at the V&A, with the iconic R2D2 on display from tomorrow.
Star Wars fans can expect to view the original Star Wars R2R2 prop in person as early as tomorrow.
R2D2 actor Jimmy Vee unveiled the prop alongside V&A staff.
While it is just a part of a much larger exhibition, the Star Wars prop is expected to attract a huge crowd.
The prop was donated by series creator George Lucas, as it is on loan from the Lucas Museum of Narrative Art, in Los Angeles.
It is the only place in the UK where R2D2 can be viewed.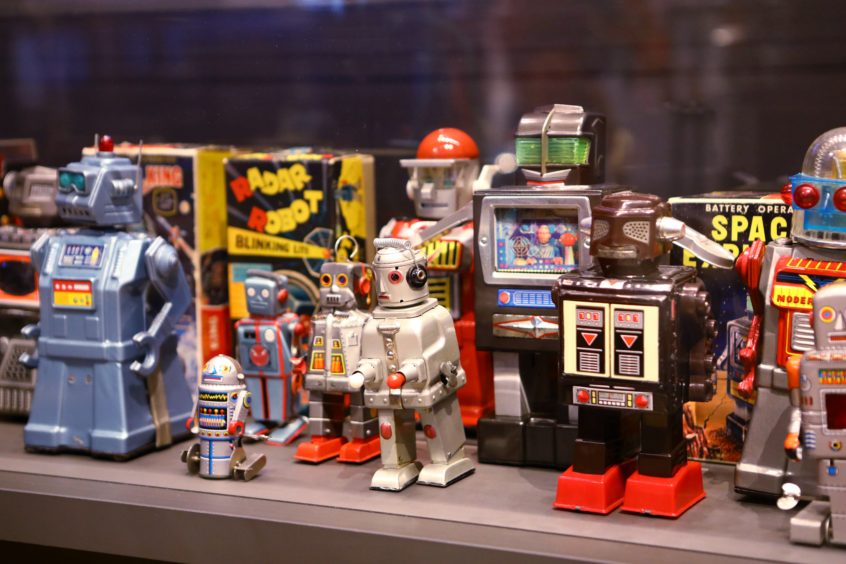 It is hoped the exhibition will help the V&A achieve soaring visitor numbers into the new year, as more than 800,000 people have already visited the museum in its first year.
Visitors are encouraged to think about the relationship between humans and robots.
One design project, Raising Robotic Natives, features a Baby Feeder, which questions whether parents should allow robots to assist with intimate interactions.
The feeder toolhead would save parents between 15-30 minutes per meal.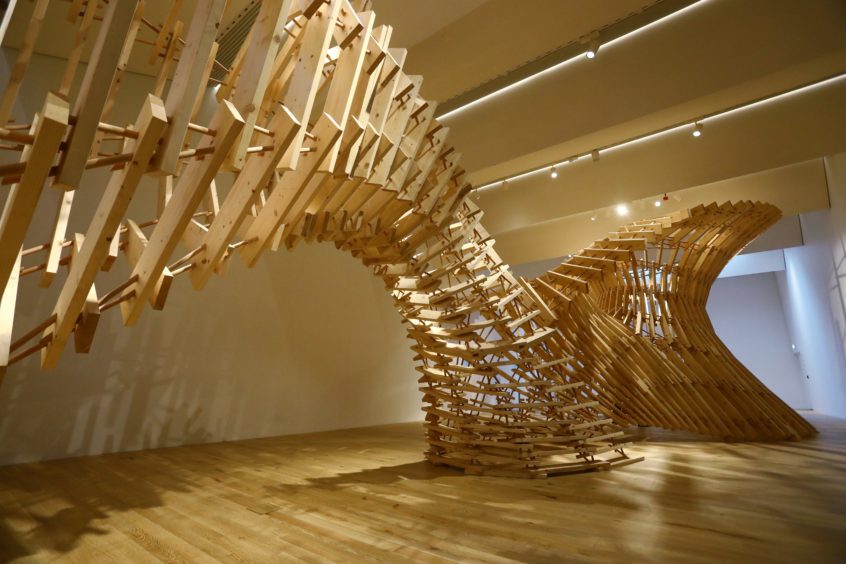 A new architectural commission was unveiled to demonstrate the creativity that can be achieved when humans and robots work together.
Up-Sticks was created by Gramazio Kohler and students of the MAS Architecture and Digital Fabrication at ETH Zurich using a collaborative human-robotic fabrication technique.
Made from over 2,000 sprung planks and beech dowels, the expressive construction twists and curves along the length of the gallery.
Other memorabilia on display include a 1927 poster for Fritz Lang's influential sci-fi film Metropolis and androids used in the music video for Bjork's song All is Full of Love.
Hello, Robot opens at the V&A on November 2 and runs until February 9.