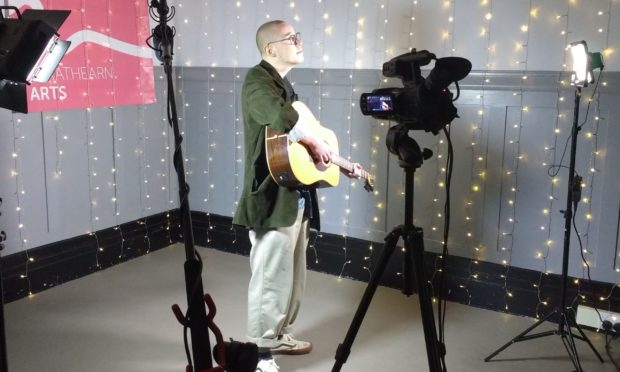 An inaugural digital arts festival, which aimed to bring the Strathearn community together, has been heralded as a resounding success.
Strathearn Online Festival of the Arts (SOFA), was held from July 17 to 19.
The donation-funded event saw the local arts community rise to meet the challenges of engaging with activities and events under current restrictions.
It was backed by local actor Denis Lawson, of Local Hero and Star Wars fame and uncle of Hollywood A-lister Ewan McGregor.
Organisers have welcomed the £1,500 online donation boost generated by the festival.
Live music shows were screened online as Chris's Gigs, Crieff Folk Club and Strathearn Music Society performed from their homes and rehearsal spaces.
Audiences were also treated to personal anecdotes and intimate performances from the musicians.
A Strathearn's Got Young Talent contest, which showcased the exceptional talent among young people in the local area, proved a ht and the public voted Charlie Deeth performing a Bruno Mars hit as their number one.
Development manager at Strathearn Arts, Phil Mestecky, said: "SOFA was a fantastic celebration of the arts and music community in the Strathearn area.
"It was wonderful to get so much support and help from all the different groups, businesses and individual musicians and artists involved before and during the event to make all the different elements come together.
"Throughout the weekend, we had more engagement from the public than we could have hoped for across all the events and shows."
Having seen the success of the first ever festival, Phil says the group have had lots of requests to make the festival a regular fixture.
"The live events were particularly exciting and fun to do and, while not everything always went 100% according to plan, we have learned loads about how these things work," he added.
"Overall, the feedback has been excellent and we already have had lots of requests to do more online events in the future."
"We were delighted to hit our fundraising target of £1500 thanks to the generosity and support of so many local people."