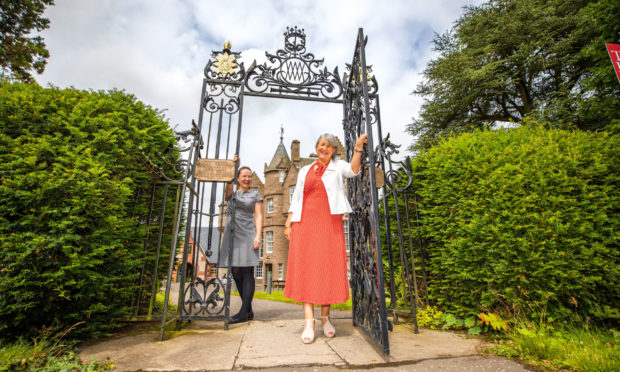 Lottery funding will allow a popular Perth museum to welcome visitors back safe in the knowledge that every measure has been taken to reduce the risk of transmitting Covid-19.
The Black Watch Castle and Museum has received £75,000 from The National Lottery Heritage Fund to help address the impact of the Covid-19 pandemic on heritage.
The funds will assist the organisation with a variety of costs including, staff wages, PPE purchasing, Covid related adaptations, signage and the development of a museum stories booklet for visitors.
Due to the Covid-19 pandemic and lockdown The Black Watch Castle and Museum had to close the doors for more than three months.
Now fully re-open the team are delighted to be welcoming visitors, old and new, back through the doors at Balhousie Castle.
Museum chief executive Anne Kinnes said: "The support given from the National Lottery and its players has helped us to re-open the home of The Black Watch.
"The grant enables us to once again delivery a world class experience but in a safe and responsible way.
"We are grateful that The National Lottery Heritage Fund is supporting us at this crucial time, it's a lifeline to us and others who are passionate about sustaining heritage for the benefit of all.
"I would also like to take this opportunity to thank all those who chose to visit us, as their support will help us to rebuild and recover in these difficult times."
The funding was awarded through The National Lottery Heritage Fund's Heritage Emergency Fund.
£50 million has been made available to provide emergency funding for those most in need across the heritage sector.
The UK-wide fund will address both immediate emergency actions and help organisations to start thinking about recovery.