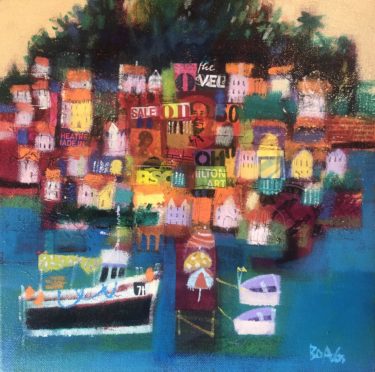 For art lovers everywhere, the pleasure of visiting a gallery space has become a more complicated business. Nora McElhone spoke to three gallery owners about connecting with customers in new ways.
For Roderick Louise Fraser of St Andrews based Fraser Gallery, the challenge right from the beginning of lockdown was how to stay in touch with clients.
"Lockdown was entirely unexpected and unprecedented so required quick thinking in terms of how we might keep in touch with our clients and how we would continue to best represent our artists," she explains.
"With the gallery doors physically closed, we communicated with our clients directly via email and social media. Thankfully, our artworks are very photogenic and brought people, who were generally isolated from such things, a bit of colour and interest.
"That being said, we are firm believers in art evoking an emotional response, which is best experienced 'in the flesh', so it was a challenge to bring them alive virtually.
In a first for Fraser Gallery, Roderick and Louise worked with well-known artist Francis Boag to produce their first fully-online exhibition in May. "The show was a great success," says Louise, "and we plan to hold another online exhibition in the next few months (although, they will also be available to view in the gallery) with new works from Robert MacMillan."
Since the rules were relaxed during the summer, the gallery has gone about welcoming people back inside in a safe environment, "Thankfully, our gallery is large and is made up of a series of rooms which allowed us to request a maximum number in each room and we were able to offer an alternative exit.
"We also show a number of paintings in our garden, which works incredibly well as most of these paintings have been painted 'en plein air' so you are able to see them as the artist intended them."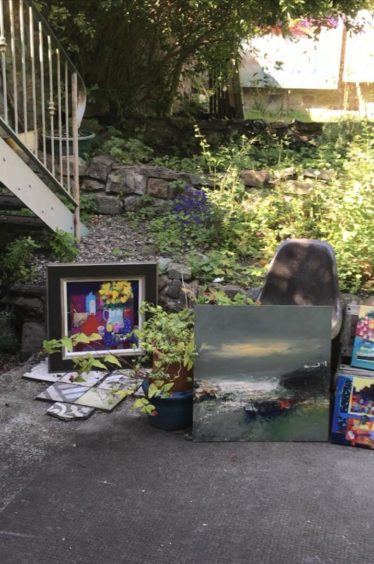 Some gallery time has also now been allocated to private appointments, which offer clients the opportunity to visit with family members. During these visits, they have: "the freedom to move around and view our exhibition at their leisure. As many of our clients live a distance away, it allows them the make a bit of an event of visiting the gallery and so far we have had a number who have very much enjoyed this new experience."
Louise feels that, although this has been an extremely challenging time for local businesses, she has been hearted by the way in which her St Andrews neighbours have come together, "with many more people buying local, businesses were actively supporting each other both directly and indirectly.
Social media played a massive part in this. A number of COVID related community groups also sprung up on Facebook, etc and they were great at promoting businesses who were offering deliveries, 'click and collect' and so on.
"We are also active members of BID St Andrews (BID – Business Improvement District – I am actually Chair!) and through initiatives such as Scotland Loves Local, etc buying and shopping local has been regenerated. That being said, many of our clients live elsewhere in the UK and overseas, so whilst such initiatives don't affect us directly, they do create positivity amongst the business community and the wider community also, which is great for St Andrews.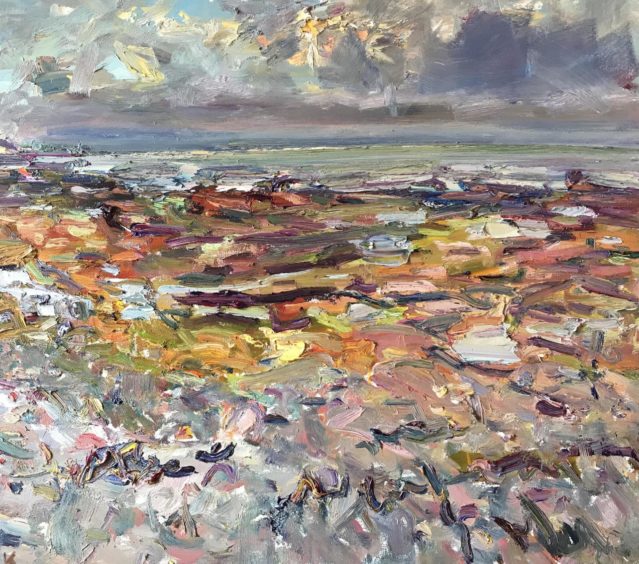 "We also have more time to visit artists in their studios and work more closely with them – which can only be for the better – in terms of selecting work for both for our mixed show as well as our solo exhibitions.  We are planning ahead for future solo exhibitions which will work both virtually as well as in the gallery."
Meanwhile, in Highland Perthshire, another independent gallery found itself completely closed back in March. "We were unable to trade at all and the whole building was closed for three months with staff furloughed," explains Diane Schneider, of the Watermill Gallery in Aberfeldy. "The gallery was finally able to open at the end of July, though the bookshop and cafe opened earlier. Fortunately last year we built a new website so all of our stock is available online, although getting work delivered or picked up by customers was not possible until the end of July – which was frustrating for everyone!"
Now physical exhibitions are back up and running, Diane says that there are still a large number of customers choosing to view work online. "Either by sending detailed photographs or arranging for a video call so that there can be a virtual walk around the exhibition and discussion with the gallery."
For the staff at the Watermill, lockdown was also a chance to get involved in the local support network that grew out of the restrictions. "Aberfeldy businesses and community were absolute stars during the pandemic working together to run FeldyRoo (like Deliveroo 'Feldy style!) which supplied thousands of meals to vulnerable residents everyday during lockdown. Watermill staff alone supplied over 10,000 lunches to vulnerable people."
For the gallery's regular artists, there was a worry about a lack of income but Diane believed that most took the opportunity to, "work, work, work! But it will be next year before we see events reflected in the art produced which is a reason to be excited!"
One artist with a longstanding relationship with the Watermill Gallery is ceramist Lotte Glob, whose work is currently on show in the Aberfeldy venue. The exhibition entitled Land and Sea is a collection of bowls and ceramic paintings which reflects Lotte's love of making a bowl, which she sees as the most elemental act in pottery.
Described by Diane as, "a force of nature herself, with endless drive and passion for her work," Lotte was born in Denmark but has lived and worked on the North West Coast of Scotland for the past 50 years. Her work is driven by her relationship with the outdoors: "this new body of work includes large and small bowls, some reflecting inspiration some from the sea and some from the hills and the land – rough and smooth, wild and serene," she says.
"This exhibition will also include framed ceramic paintings. These allow me to work in a slightly different way and incorporate new techniques to further reflect my time spent in nature."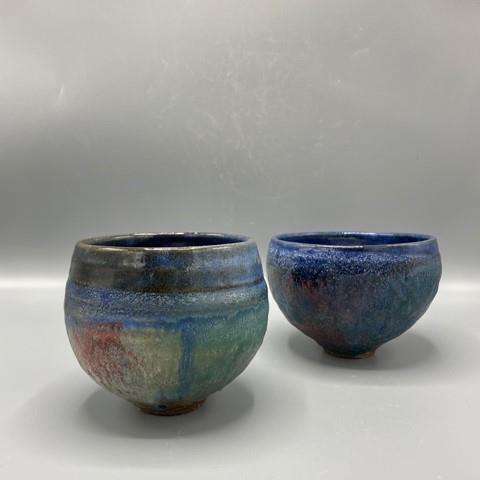 Working often in isolation and drawn to the hills for materials, Lotte's output wasn't hindered by Coronavirus.
"My creative process involves a close, continuing and intense relationship with the landscape and wilderness of the Scottish Highlands," she explains, "a part of which is long hikes into the mountains, bringing back materials such as rocks and sediments. By working directly with these materials in a raw and unrefined state, combined with different clays, I create sculptural forms which are direct responses to the materials' physical nature. The sculptures are then fired to 1300 C – white heat, undergoing physical alterations similar to the landscape's volcanic origins."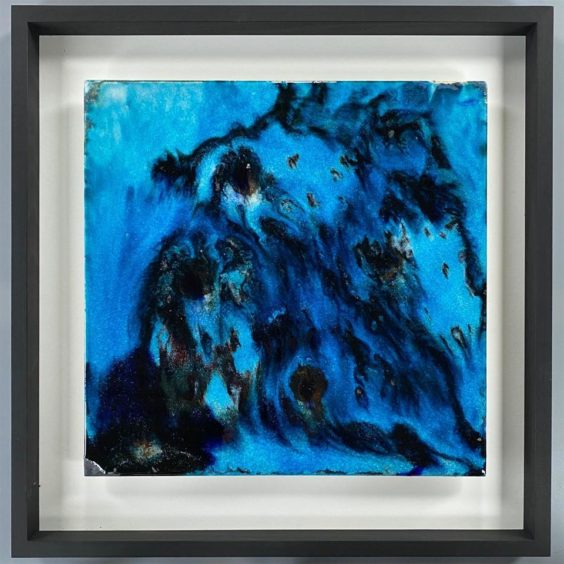 For artist and Tatha Gallery co-owner Helen Glassford, adaptability was the key to coping with lockdown right from the start: "Just as locked down was happening we had just finished installing a landscape exhibition," she explains.
"We made a beautiful film of the paintings on display. We engaged with clients through our website and social media campaigns. Fortunately, overseas trading was still strong. We found that people were keen to surround and immerse themselves in beautiful art. We have always had the ethos that art can change lives and found that people were craving escapism through art."
The next step was rescheduling an upcoming show, "The artist had already spent a long time working towards the show and we wished for it to be celebrated and seen once we were open again. We opened in July and invited people back to our beautiful quiet space to enjoy a wonderful mix of paintings and ceramics."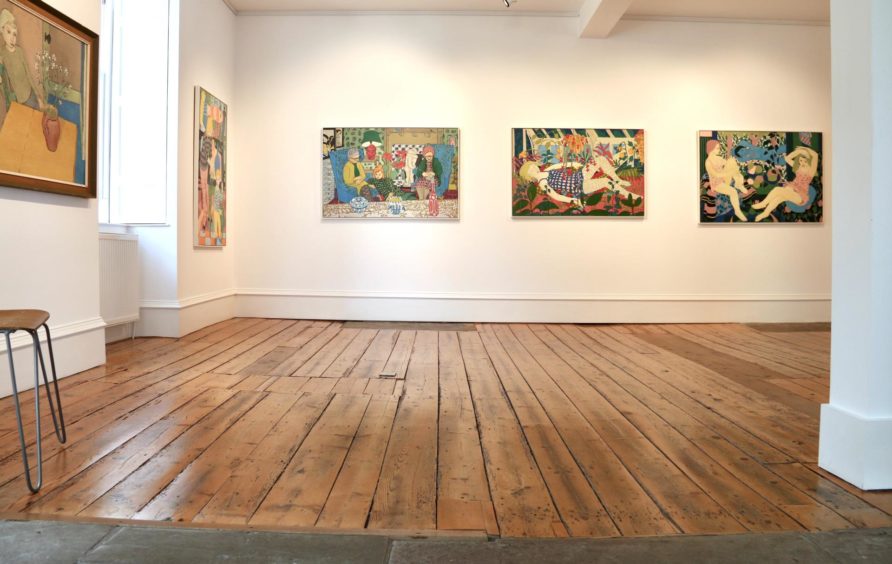 Helen has been keen to celebrate the spirit in which fellow artists have coped with this strange time. They have had to be adaptable too. "Isolation is often something that artists are often used to," she says, "and the creativity we saw was inspirational.
Claire Harkess produced a whole exhibition based upon her observations within one square mile of her home in Perth. Since we were all required to stay close to home these paintings therefore resonated with the many that then came to view them. Clients would look at the exhibition on-line and look forward to coming to the gallery. They see it as a treat, an afternoon out within a safe environment."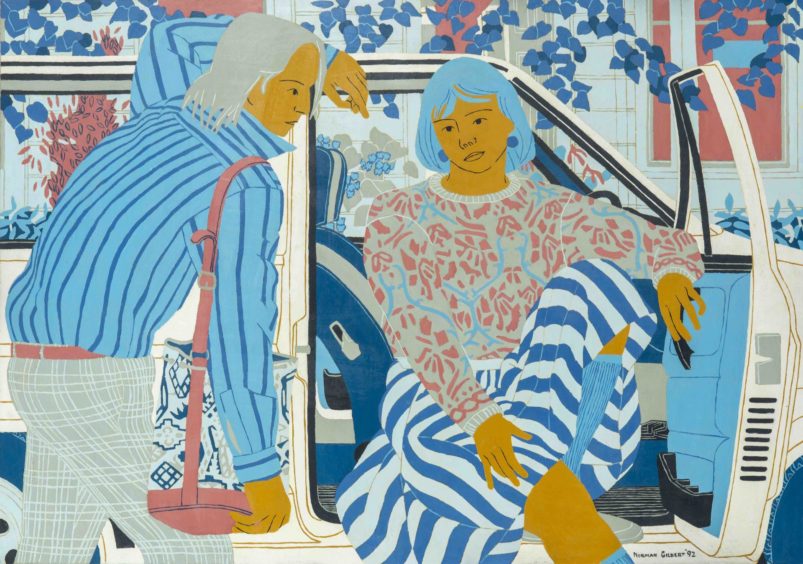 Anyone in search of a boost during the darker autumn days could do much worse than visiting the new Norman Gilbert show at Tatha.
"This show has been in the planning since his last sell out show over 18 months months ago. Sadly Norman died at the end of 2019 and we feel privileged to be able to host another wonderful, vibrant and uplifting show. His colourful and rich paintings will make any heart soar. His work is the perfect antidote to 2020," enthuses Helen.
"The show goes on. Art must be seen to be enjoyed. We take heart that our exhibitions can be enjoyed online and bought at a distance since travelling has been restricted but we love to connect with people in any way that suits them.
"Video calls to view works are common-place and film-making of exhibitions seems to be a success. I think we all need to adapt new practices whilst keeping the faith that connections are important no matter how it is done. It is our firm belief that art enhances lives and this is most important right now."