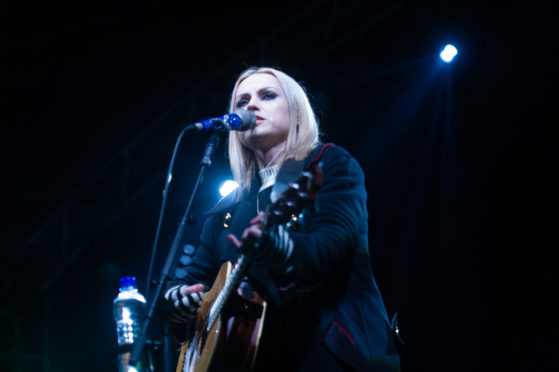 Performances by Amy Macdonald, Frankie Boyle and a number of Halloween events are among a number of online attractions over the next seven days.
Is there an event in Courier country you think we should know about? Click here to
to submit your event via our online form.
The Charlatans frontman posts tweets in real time while his followers stream or play an album of his choice. Ask questions or share memories using the hashtag #TimsTwitterListeningParty. Scottish highlights this week include The Twilight Sad's Nobody Wants to Be Here & Nobody Wants to Leave on Saturday, Teenage Fanclub's Songs From Northern Britain on Sunday and Idlewild's The Remote Part on Wednesday.
Daily, times vary, free.
Scotland's annual celebration of African cinema heads online with screenings of animated films, features, shorts and documentaries. The 2020 festival features five key strands: Diaspora, Industry, Mamas, Queer Africa and Women in Focus.
Daily, until Sun November 29. Times and prices vary.
Jonathon Porritt, a writer and campaigner for sustainable development, discusses the threat that climate change poses to our lives and what we must do to preserve the earth for future generations. In conversation with Stewart Collins.
Fri October 30, 12pm, £4.99.
Academic and scientist Professor Christopher Jackson discusses the barriers that still exist within STEM against BAME professionals. Hosted by the University of Aberdeen.
Fri October 30, 4.30pm, free.
Glasgow Science Centre presents an online Halloween event with spooky science fun, including grisly dissections, ghost hunting, explosive fun and much more.
Fri October 30, 7pm, free.
Surgeons' Hall Museums Learning Officer, Carl Ronan, leads this online workshop on the history of surgery and the procedures that patients underwent before the invention of anaesthesia, before teaching audiences how to turn red cabbage into a chemical indicator. Held via Zoom.
Sat October 31, 2pm, £12 (£9).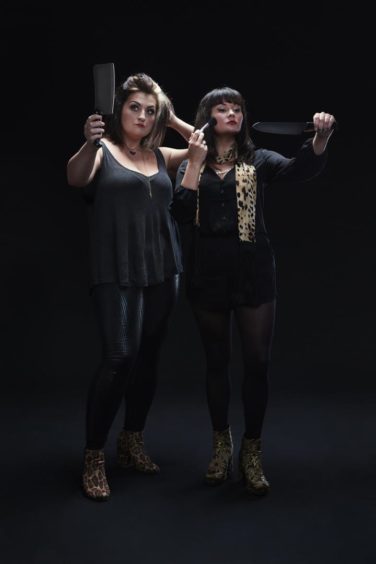 Live recording of comedians Rachel Fairburn and Kiri Pritchard-McLean's podcast about their shared obsession with serial killers.
Sat October 31, 6pm, £10.
Hosted by Beltane Fire Society, the Samhuinn Fire Festival celebrates the Celtic New Year, marking the end of summer and welcoming the onset of winter. This year's virtual festivities feature an evening of music, ritual and performance broadcast over Facebook Live, IGTV and YouTube.
Sat October 31, 7pm, pay what you can.
Not The Main Stage presents a live streamed indie music concert raising funds for Help Musicians and Music Venue Trust. The line-up features the likes of Clap and Thunder, Fred Skitty, Honey B. McKenna, Golia and more.
Sat October 31, 7pm, free.
A celebration of live storytelling and imagination uniting Scottish and international storytellers and musicians. Performance, workshops, talks and children's events radiate out from the capital with guest storytellers from across the globe. The 2020 edition focuses on tales that explore Scotland's place as a coastal nation and the many voyages that have shaped its cultural identity today, as part of Scotland's Year of Coasts and Waters.
Sat October 31, times and prices vary.
The annual festival which celebrates the accordion and fiddle heads online this year and will feature recorded performances by competitors of all ages throughout the day.
Sat October 31, times and prices vary.
Scotland's international film festival for young audiences combines the best youth cinema from around the world with a series of creative workshops and events. The festival goes online for its 17th edition, with 15 short films for all ages and plenty of resource packs for pre- and post-screening activities.
Sat October 31 and Sun November 1, times and prices vary.
Edinburgh's Halloween horror festival heads online for 2020, with plenty of creepy storytelling, talks, theatre, comedy and more.
Sat October 31 and Sun November 1, times and prices vary.
Imperial College London hosts a series of workshops, talks and quizzes about how science can help us better understand our physical and mental health in the context of COVID-19 and climate change.
Sun November 1, times vary, free.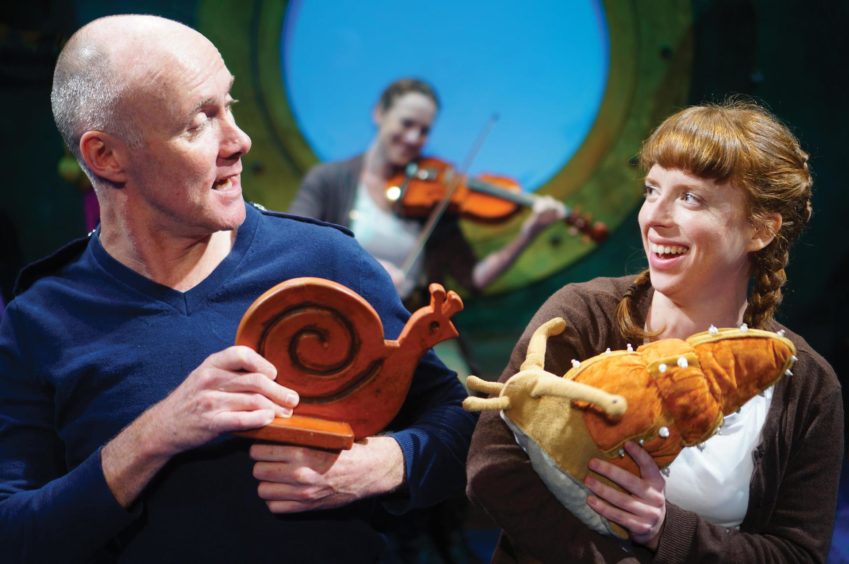 Live streamed version of Tall Stories' stage adaptation of Julia Donaldson and Axel Scheffler's much-loved children's tale about a snail that sails across the ocean blue top a humpback whale. Proceeds will go towards supporting both Tall Stories and Brighton Dome.
Sun November 1, 2pm, £10-£20.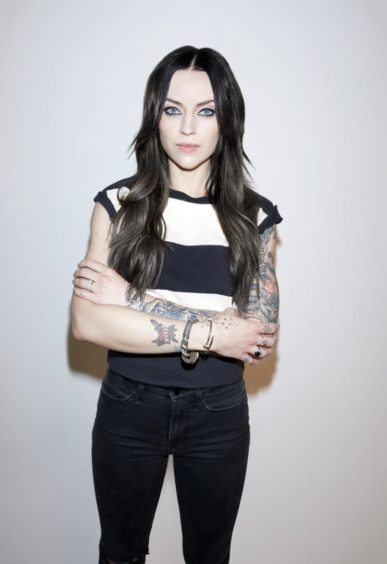 The down-to-earth young singer-songwriter from Glasgow performs an acoustic concert, broadcast live from The Mildmay Club, and followed by a Q&A.
Sun November 1, 7pm, £15.
Richard Jobson throws a double celebration at this live streamed event, performing acoustic versions of songs off The Absolute Game and marking the big 6-0.
Sun November 1, 8pm, £12.
The acclaimed singers are accompanied by Julius Drake and the Carducci Quartet for this live streamed performance of Chausson's beautiful song cycle Poeme de l'amour et de lar mer and Ralph Vaughan Williams' On Wenlock Edge. Broadcast live from the Barbican.
Sun November 1, 8pm, £12.50.
Online art auction featuring works by local professional and amateur Scottish artists, covering a wide range of subjects. Funds raised will be donated to Macmillan Cancer Support.
Sun November 1-Thu November 5, until Sun December 13. 9am, free.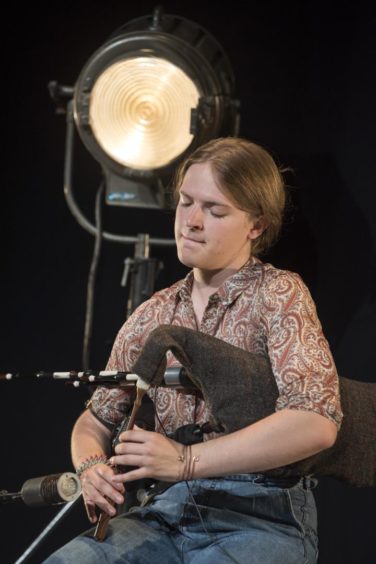 Acclaimed Skye piper Malin Lewis is joined by Ali Hutton (guitar) and Shona Mooney (fiddle) in a dynamic new trio. The pre-recorded performance will be broadcast on Monday and be available to view all week.
Mon November 2, 8pm, £5.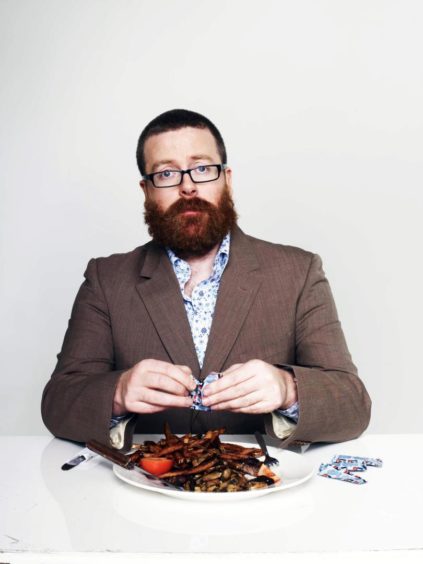 The Bike Project's annual comedy fundraiser featuring Frankie Boyle, Andy Zaltzman, Suzi Ruffell, Athena Kugblenu, Richard Herring, Kemah Bob and Evelyn Mok, plus MC Jen Brister.
Tue November 3, 7.30pm, £10.
Online dance workshops led by Hofesh Shechter Company's senior dancers, Frédéric Despierre and Rachel Fallon. The classes will focus on Hofesh's fundamental movement principles and feature some works from the Hofesh Shechter repertoire past and present.
Tue November 3-Thu November 5, 11.30am, £6.
Scottish dance company Dance North's online class combines all the elements of a traditional ballet barre with a greater sense of freedom, incorporating spirals, curves, isolations and followed by deep stretching to increase flexibility.
Wed November 4, until Wed December 9. 6pm, £18 (seven-week block £21).
The 27th annual festival of science, technology, engineering and mathematics throughout north-east Scotland heads online with a vibrant programme of activities, shows and talks about a wide range of topics, from climate change to biodiversity.
Thu November 5, until Wed November 25. Times and prices vary.
Award-winning playwright of the acclaimed Barber Shop Chronicles hosts this audience-led poetry evening, held via Zoom and followed by a Q&A.
Thu November 5, 7.30pm, £5.