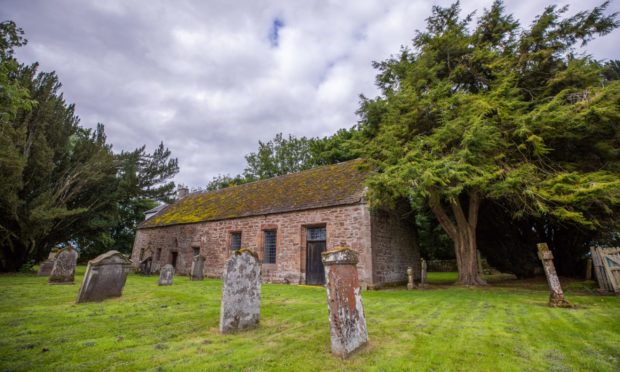 Scotland's oldest public library has been awarded more than £36,000 in funding to help support it through a second lockdown.
Innerpeffray Library has been awarded £36,425 from Museums Galleries Scotland's Recovery and Resilience Fund, which aims to secure the future of Scottish independent museums put at risk by the pandemic.
The funding will support operating costs and fund consultancy costs towards a review of the business plan and fundraising strategy.
Currently closed for winter, the library, near Crieff, is keeping open its heritage trail and grounds for visitors. Staff are planning to reopen on March 3.
Lucy Casot, CEO of Museums Galleries Scotland said: "We are delighted to support Innerpeffray Library through the Recovery and Resilience Fund.
"Museums have faced a very challenging year and Innerpeffray has worked hard to adapt, including through selling merchandise through a new online shop.
"This award will support the museum's operating costs and allow the organisation to review the business plan and fundraising strategy, allowing Innerpeffray to become more resilient.
"Innerpeffray is the only museum attraction within a 20 mile radius and is an important tourist draw as well as a community asset with considerable heritage. We wish them every success as they work to adapt in these difficult circumstances."
Innerpeffrey Library was founded in 1680 as Scotland's first free public lending library, being used by people from the local community until 1968.
Visitors still read the rare books in its diverse collection and discover a site steeped in history and learn about the families who took the time to cross the fields in pursuit of knowledge.
Welcoming the funding, local MP John Nicolson said: "Libraries and museums are among the many cultural institutions to have been adversely affected by coronavirus and, as Book Week Scotland begins, I am pleased that the Innerpeffray Library has been awarded this funding from Museums Galleries Scotland to help it weather the pandemic.
"Literature has been a constant to so many of us throughout lockdown and it is vital that our cultural communities are supported not only to survive, but to thrive."
Roseanna Cunningham MSP added: "Museums, like other visitor attractions, and so many other sectors of the economy, face an uncertain future due to the impact of the pandemic.
"Innerpeffray Library holds a unique place in Scotland's history as the first lending library in the country. It really is a wee gem of a visitor attraction."