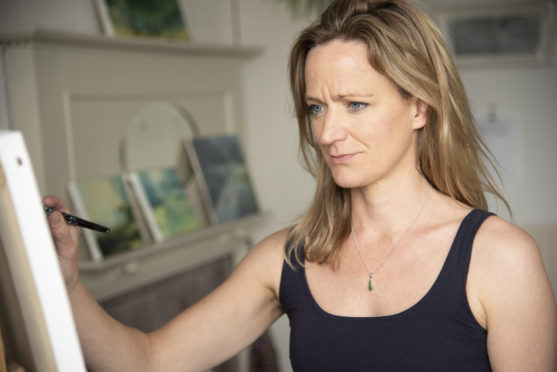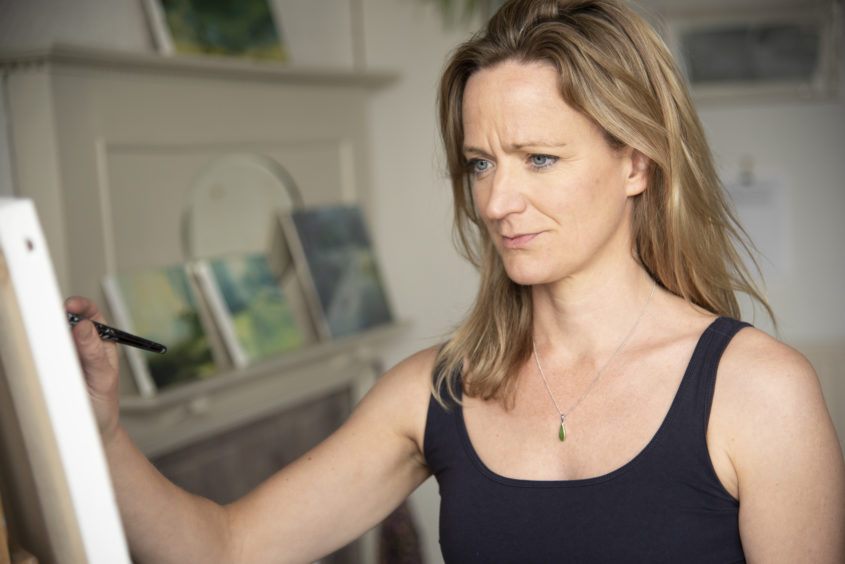 Michael Alexander speaks to award-winning Newport artist Helen Glassford about her time at the Tatha Gallery and why she is pursuing a new exciting chapter in her career as a painter.
As co-founder, director and curator of the Tatha Gallery in Newport for the past 6.5 years, artist Helen Glassford has described her time there as the "most wonderful and rewarding experience in every sense".
But as of Monday November 30, Helen will be saying farewell to Tatha to fully concentrate on her own work as an artist.
It brings to an end her working relationship with fellow director Lindsay Bennett who will continue to forge ahead with confidence at Tatha to explore the fascinating realms of Scottish Contemporary Art.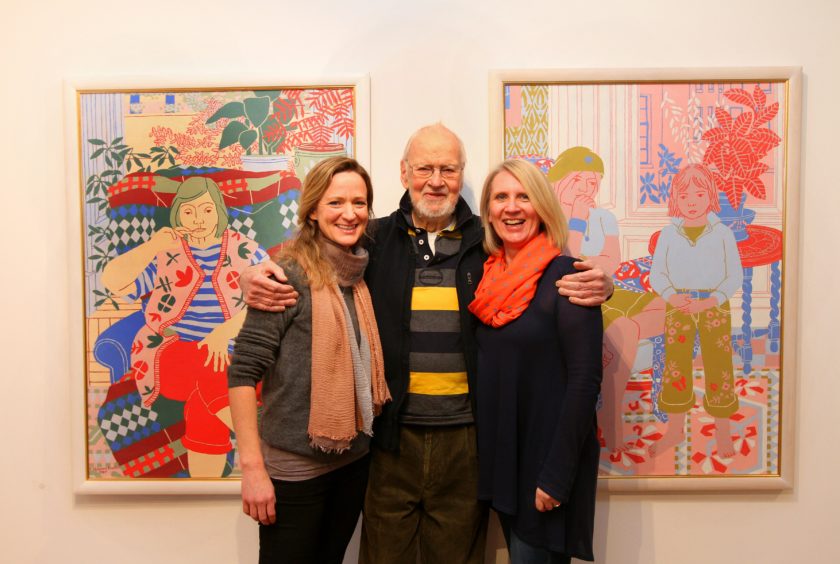 Having hosted 52 exhibitions, supported over 200 artists and seen the business go from strength-to-strength, however, Helen feels now is the right time for her to bow out, and she is "super excited" to have the chance to explore, to push boundaries with paint, and to further develop her career.
"I have taken the decision to make new and positive changes in my life, and to carve out a future to which I will be fully committed," says Lancaster-born Helen, 44, who studied fine art drawing and painting at Duncan of Jordanstone College of Art and Design in Dundee.
"I am looking forward to what lies ahead, yet it is natural that I am also filled with trepidation.
"I am leaving behind a business that I have put my heart and soul into.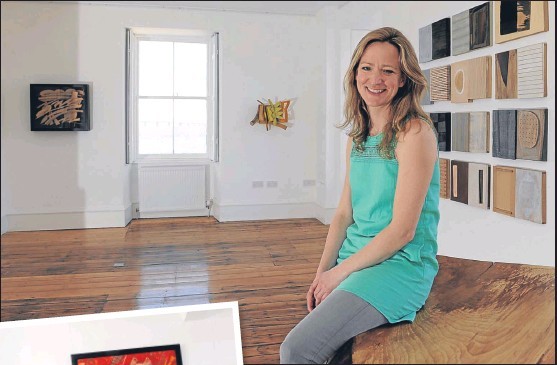 "Anyone who has started their own business or who has chosen to change their path, will surely understand the mixed emotions that come with moving on, but I am proud of everything we have achieved since the idea of Tatha was born eight years ago.
"Since then, the gallery has become synonymous with quality and style, has become known internationally for wonderful Scottish art, and has brought light and enjoyment for a great many."
Helen concedes that deciding to do something about your ideas can often be daunting.
People tend to think of the pitfalls instead of the opportunities.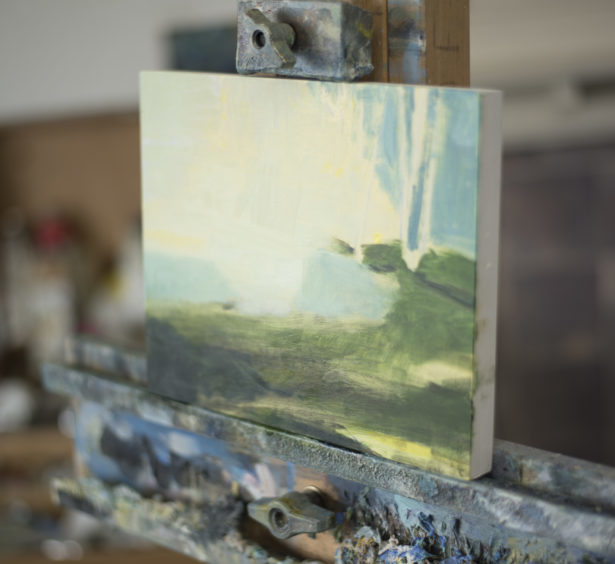 But if dreams are close to the heart, she believes they become an existential need.
For instance, when Helen founded Tatha Gallery with her former business partner, she had the deep desire as a single mum to provide for her daughter, and to show her that it was possible to make positive choices to help change life for the better.
"You can take control and forge a way forward however nerve-wracking it maybe," adds Helen.
"My years as a self-employed artist had already been fruitful, yet I knew I had more in me, with plenty more energy and ideas to commit to the arts.
"At the time, rightly or wrongly I always felt painting was something of a selfish pursuit.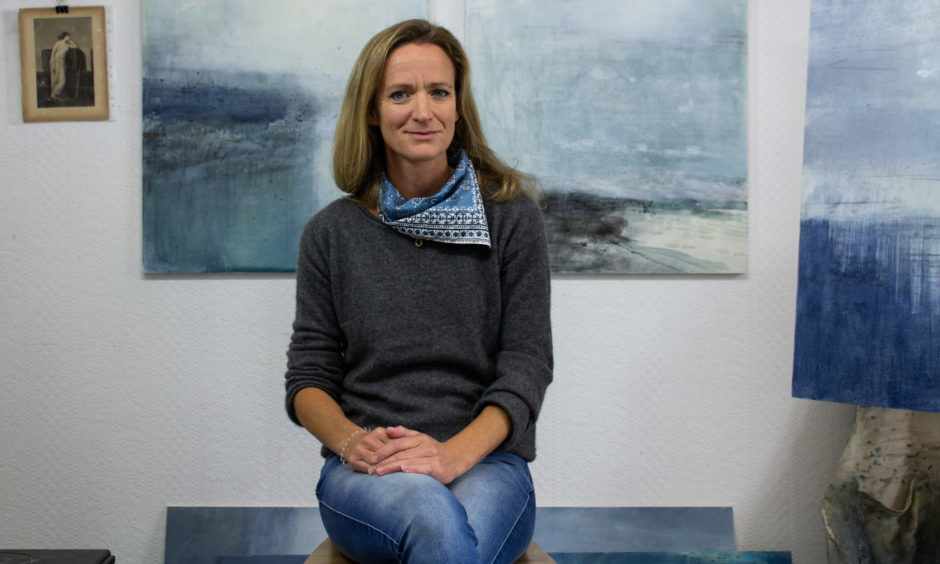 "A piece of my jigsaw was missing, and I realised I had the desire to give more back – to make a difference, and to help others.
"I didn't want to go down the route of academia as many artists do, because as a free-spirit the restrictions and demands of employment within an institution would very likely have been too great."
Helen said that since leaving art college with a masters and a diploma under belt in 2002, she had increasingly become frustrated with what she felt were "entrenched perceptions that commercially successful art could not also be taken seriously".
It's a conversation she still feels passionate about.
She set about finding a way of changing this or indeed trying to shift and blur the edges somewhat – that it's okay to sell your art and, if some art seems inaccessible, it doesn't automatically mean it is better.
"We have proved this time and time again at Tatha," she adds, "bringing a huge variety of great art to the area and inspiring and enriching the lives of those who then went on to choose to purchase, and live with the work they saw.
"We have shown that Scottish artists are full of talent, passion, and incredible ideas, and that the work they do does indeed make a difference to people's lives."
Highlights during her time at Tatha included a solo show by Frances Walker in the first year which led to the Tatha team working on her behalf, along with Arthur Watson, in helping to bequest her Antarctic Suite of paintings to the McManus Galleries in Dundee.
Working with Norman Gilbert over the years had also been a delight, while Helen has also been grateful to art critics and press coverage over the years.
Looking to the future, Helen adds: "I am truly excited about venturing forth with my career in painting and I am happy that I can now fully commit to putting all my energies into exploring new ideas and projects.
"The landscape of Scotland has so much to offer and in recent years I have missed the freedom of being able to roam at will to find new subject matter.
"I plan to organise residencies where research can be undertaken in areas of Scotland that I perhaps haven't been to before.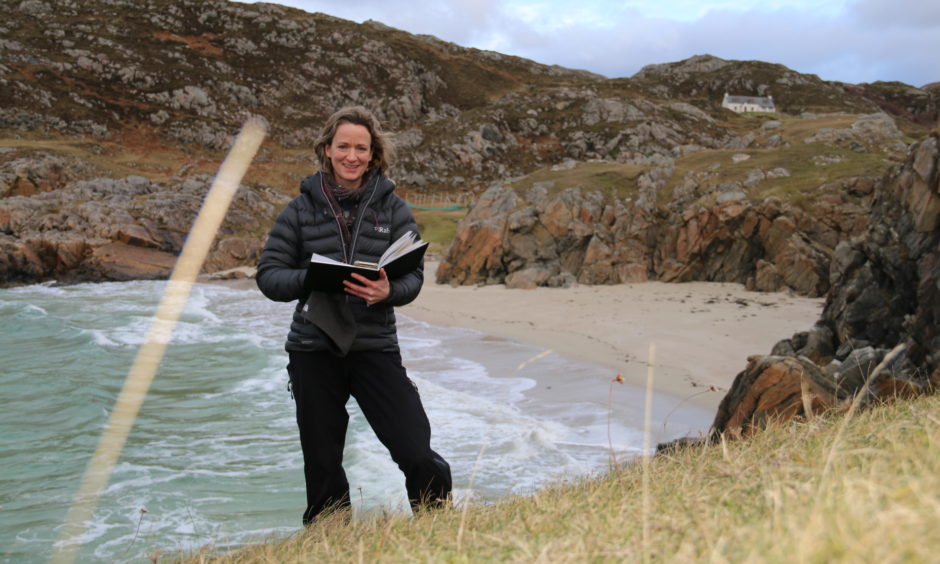 "From my Newport studio in my first year I will create a body of work with the fresh eyes and renewed focus that reflects the new-found freedom.
"This will hopefully reflect a freer year for us all after such a difficult 2020.
"There is much to be celebrated here in Scotland.
"The attraction of the raw and uninhabited landscapes such as Rannoch Moor and the Northern Highlands still have a hold over me, but I will take time to experience the coastline beaches and shoreline closer to home too."