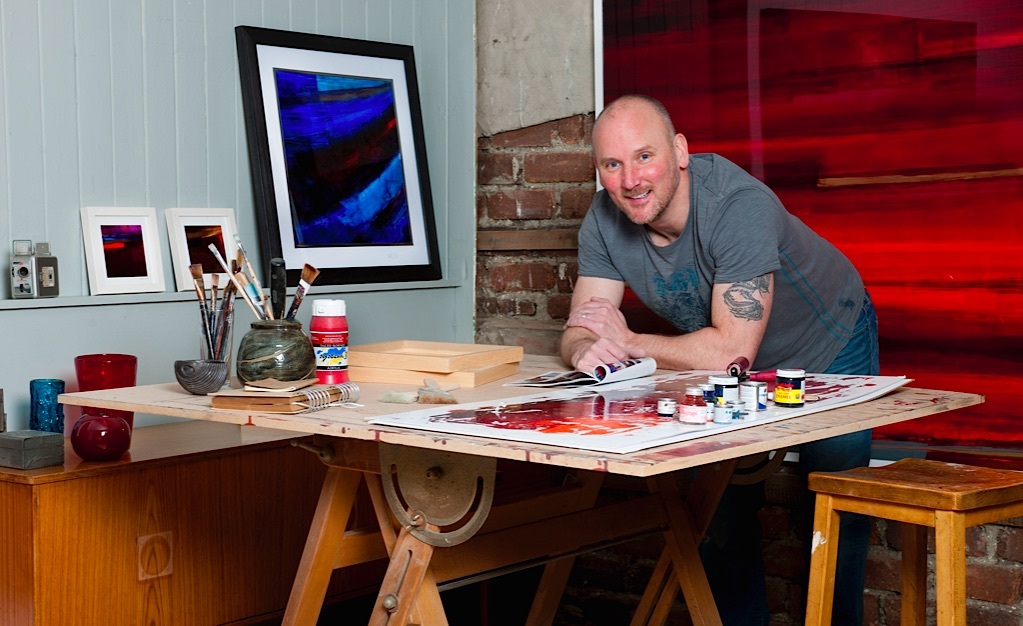 A Dundee-born artist who learned his craft by painting on the walls of his "squalid" flat is now holding an exhibition in Edinburgh.
Tommy Fitchet, originally from St Mary's, moved to a Glasgow housing estate in 1996 where he lived in a flat so damp it sprouted mushrooms.
Unable to afford canvases, the 47-year-old used the walls to hone his skills and has since gone from rags to riches by opening his own art gallery.
Tommy said: "I got a flat on the 23rd floor of the multis in 1996, which had great views, but both bedrooms were so damp that they had botanical-sized mushrooms.
"As they were uninhabitable – and because I couldn't afford canvases – I started painting on the walls."
Tommy was then burgled three times and had all his belongings stolen – including his mattress, cooker, and all his clothes – so that his flat was stripped bare.
He added: "I had some painting sheets that they never took so I used those as blankets, my jacket as a pillow, and slept on the floor.
"Around this time, I started to collect discarded drinks cans to use for my first venture into the art world.
"I washed them, fashioned the metal into squares and embossed small designs on to them, before sticking them on to cards. A shop in the West End loved them and put in an order for 500."
This cash injection allowed Tommy to buy more art materials and experiment with techniques, eventually leading to the development of his unique style of painting on glass.
By 2010 he was so successful that he set up his own Edinburgh gallery, Saorsa – meaning 'freedom' in Gaelic.
But Tommy, a former Rockwell High School pupil, has not forgotten his Dundee roots and said that he frequently visits the city.
He said: "Dundee is such a great place, I'm always back and forth.
"I'm excited about the V&A and all the other things happening in the city. I have lots of very fond memories from it, and my family are all from Dundee too."
Tommy's exhibition, 100 for 100 features small artworks, each costing £100, with £50 from each sale going to Cancer Research.
The exhibition is on until September 25 at the Saorsa gallery.